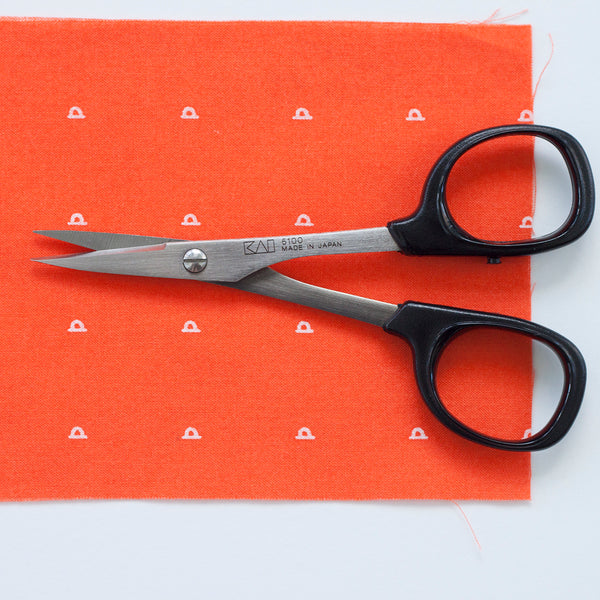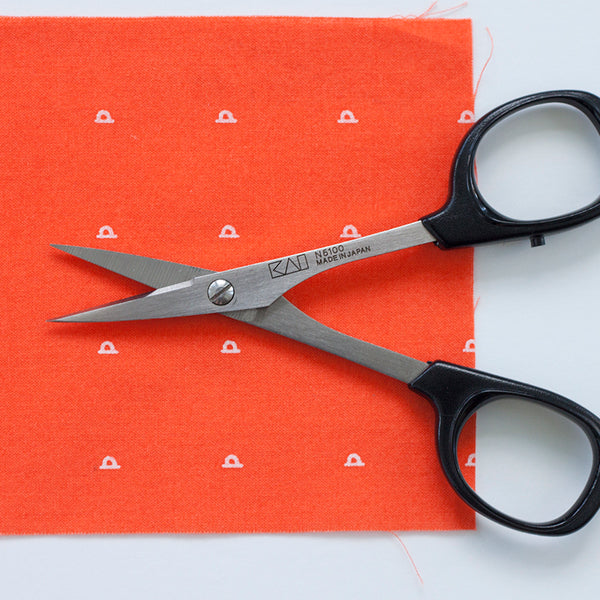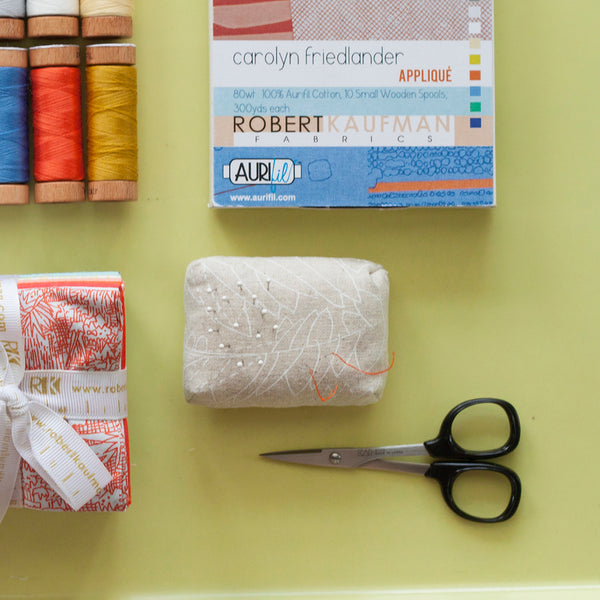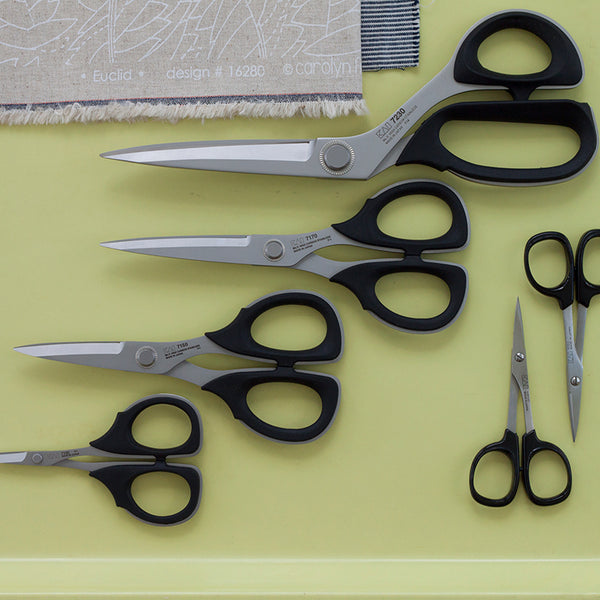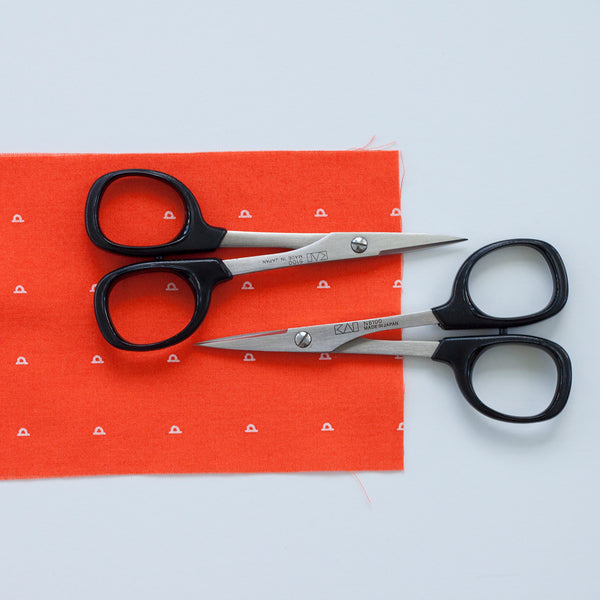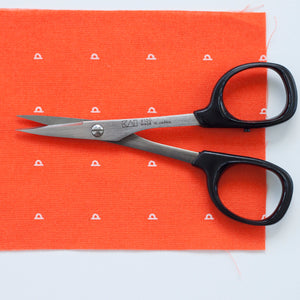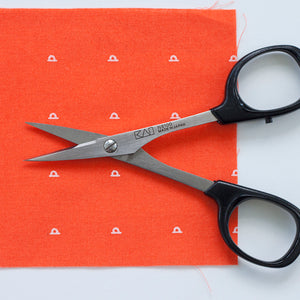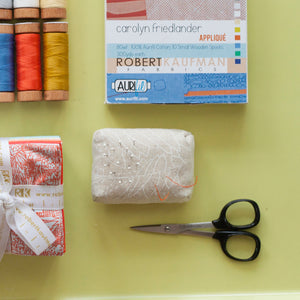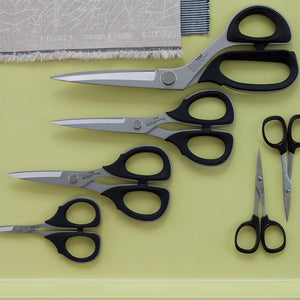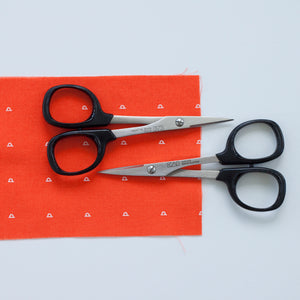 Kai 5100 Serrated Scissor
Kai 5100-SERRATED: 4" Micro-Serrated Scissor
These little guys are so handy! I have pairs of these and Kai-5100 (non-serrated) all over my studio, home and project totes. While small and lightweight, they are super sharp and perfect for not only thread snipping, but fabric clipping as well. Before discovering Kai, I found it tricky to find a small but sharp scissor capable of clean and precise fabric snipping--a need when appliquéing!
This serrated pair has serrated blades that grip the fabric as they cut.
From Kai
The Kai 5100-SER: 4" Micro-Serrated scissors are a uniquely designed scissor. One of the blades has a micro-serrated edge that provides extra grip on even the most slippery and stubborn of fabrics, such as silks, satins and wool.
Additionally, the Kai 5100-SER's micro-serrated blade is ideal for fusible appliqué and wool appliqué patterns and shapes when a precise cut is needed.
As with all of Kai 5000 series scissors, the blades are made of a hardened stainless steel. This allows for an unmatched smoothness in both cut and feel, well beyond the longevity of other brands.
Additional Resources
Need help picking the right pair? Read more about my favorite Kai scissors.
Kai on the blog