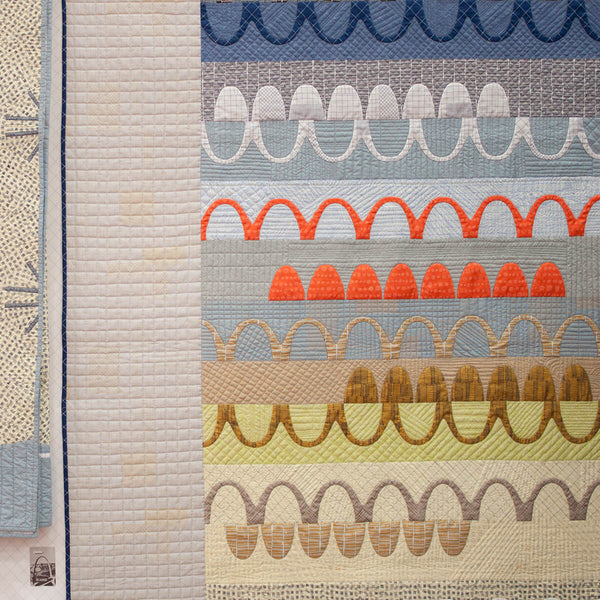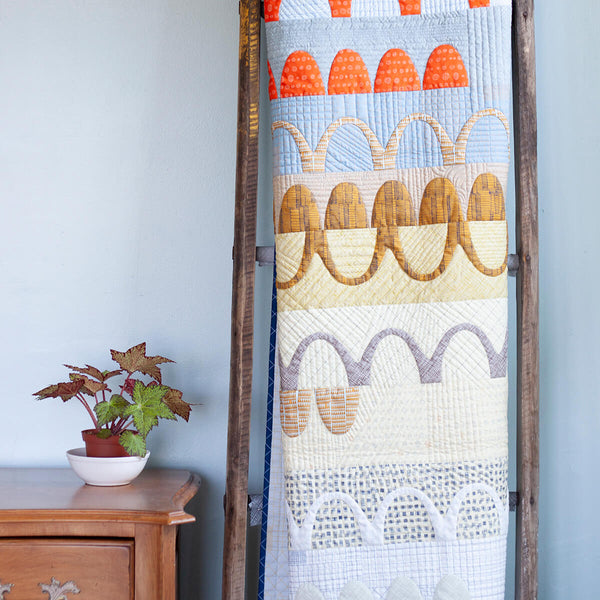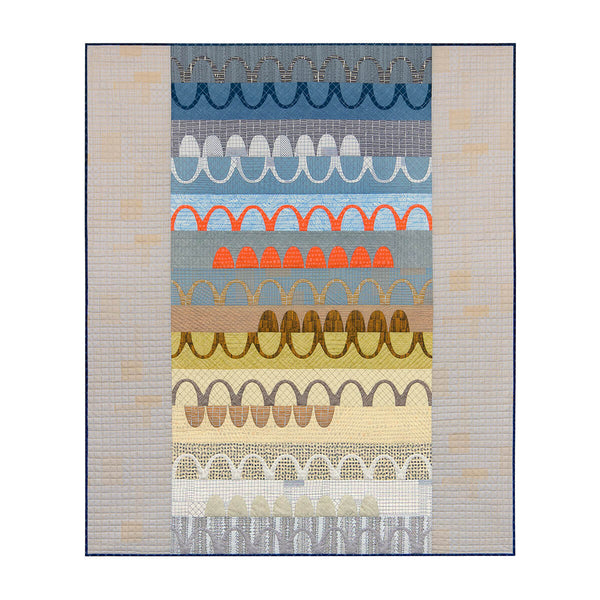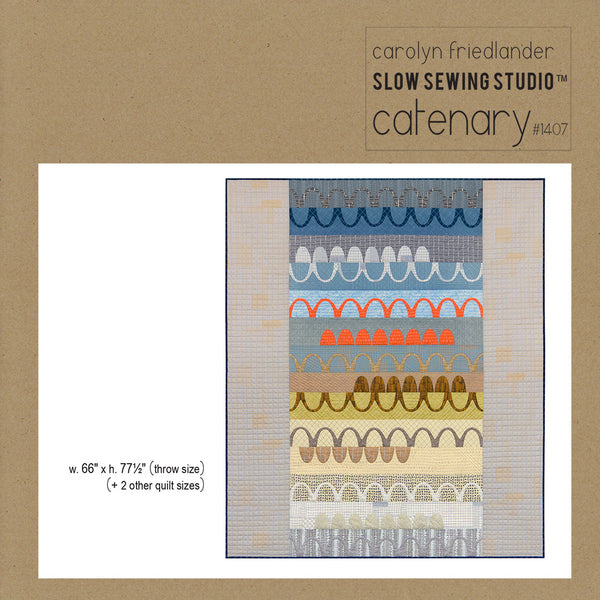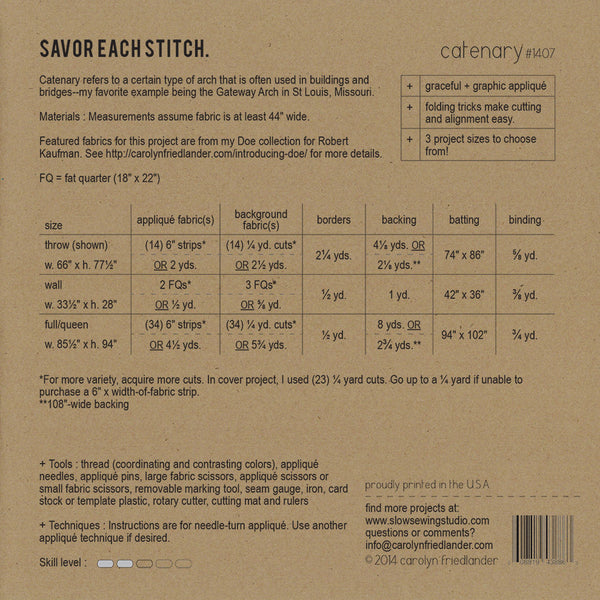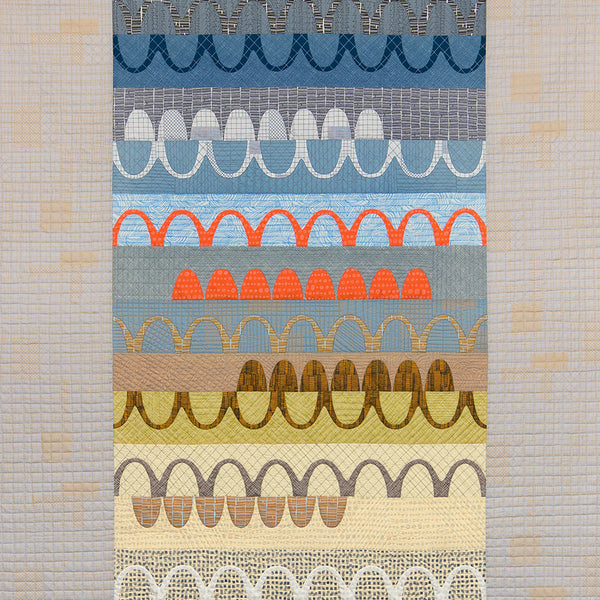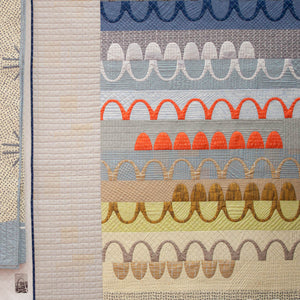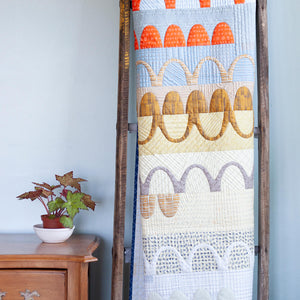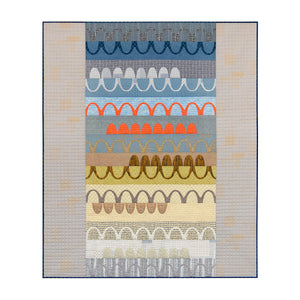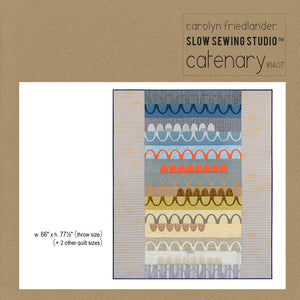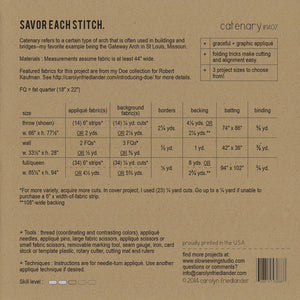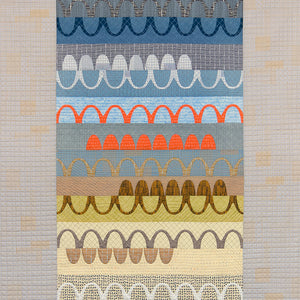 Catenary Quilt Pattern
Catenary refers to a certain type of arch that is often used in buildings and bridges--my favorite example being the Gateway Arch in St. Louis, Missouri. The design for this project is inspired by that graceful and graphic shape.
Project Sizes
66″ x h. 77 1/2″ (Throw), 33 1/2" x 28" (Wall), 85 1/2" x 94" (Full/Queen)
Fabric
The cover project features fabrics from my Doe collection and uses 1/4-yard cuts for the blocks, which makes for plenty of mixing and matching of a variety of prints!
Techniques/Skill Level
Beginner-friendly, needle-turn appliqué (Can use another appliqué technique if desired.), basic piecing. 
Pattern Includes
How-to instructions with illustrations, multiple size options, directions for making a hanging sleeve
Featured Projects + Additional Resources