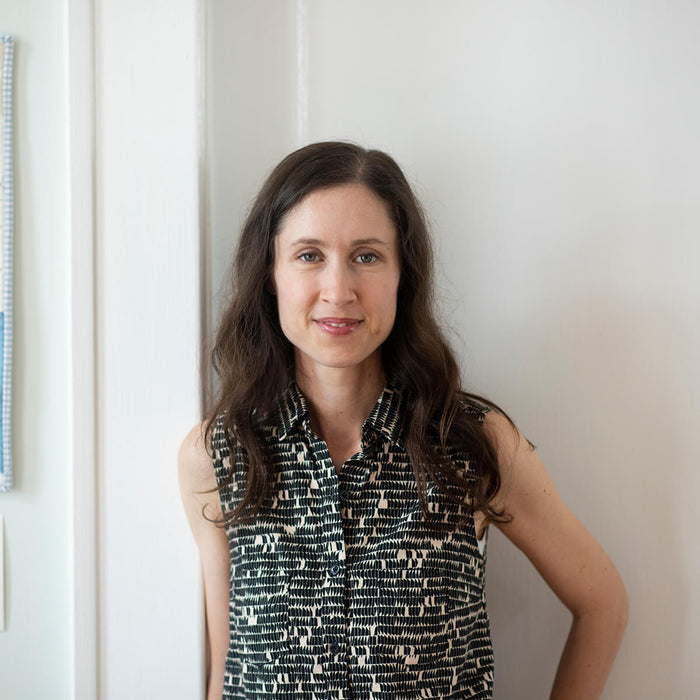 About Carolyn
Carolyn Friedlander is an artist specializing in modern fabric designs, quilting and sewing patterns, and quilt making with intention.
Carolyn grew up on a cattle and citrus ranch in Lake Wales, Florida, where she spent most of her free time immersed in drawing, painting, and sewing. She earned a B.A. in Architecture from Washington University in St. Louis. After a stint in architecture, Carolyn sought a different occupation that would allow her to be wildly creative and work with her hands. Though she had long known how to sew, she quickly recognized quilting as a new passion and set out to learn everything she could about the craft. She was drawn to bright and bold fabrics and saw a need for clean, modern patterns. In 2010, she founded her business, Carolyn Friedlander LLC.
Today Carolyn is an active presence, partnering with industry leaders to reach quilters worldwide. In addition to her full line of quilt patterns, her book, Savor Each Stitch: Studio Quilting With Mindful Design, was published in 2014, and she has designed several lines of fabric with Robert Kaufman since 2012.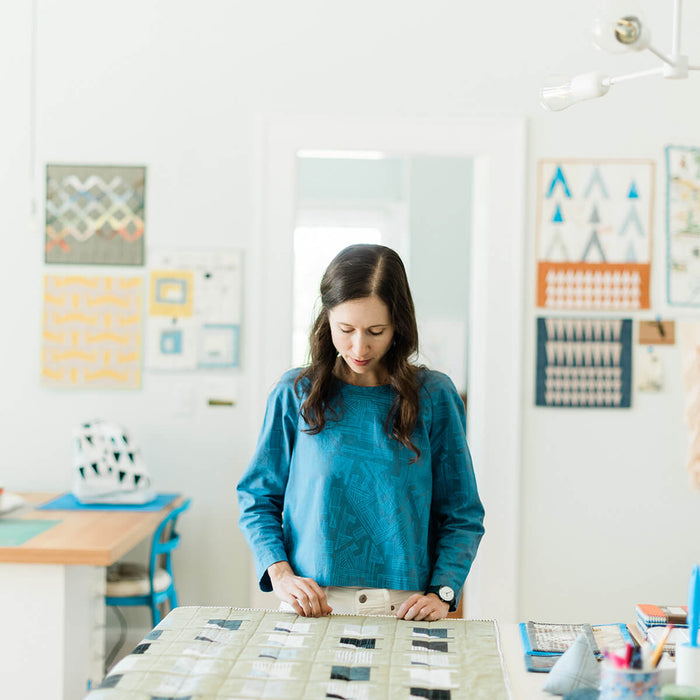 Artist Statement + Mission
Carolyn Friedlander's aesthetic draws on elements of art, architecture, and the history of quilt making. She finds inspiration in features of the Florida landscape, as well as in the architecture, history, and cultural identity of St. Louis, where she lived during college and her early career. Carolyn's work examines the duality inherent in modern approaches to traditional craft: the intersections between manufactured and organic, experimental and time tested, machine pieced and hand sewn. She explores these influences and others for fresh ideas that will contribute to both the present and future of the craft.
Carolyn is proud to bring her individual process and aesthetic to the rich history and tradition of quilting. Her mission is to honor the art's venerable legacy, both by creating original handmade pieces and by providing a roadmap for others to do the same.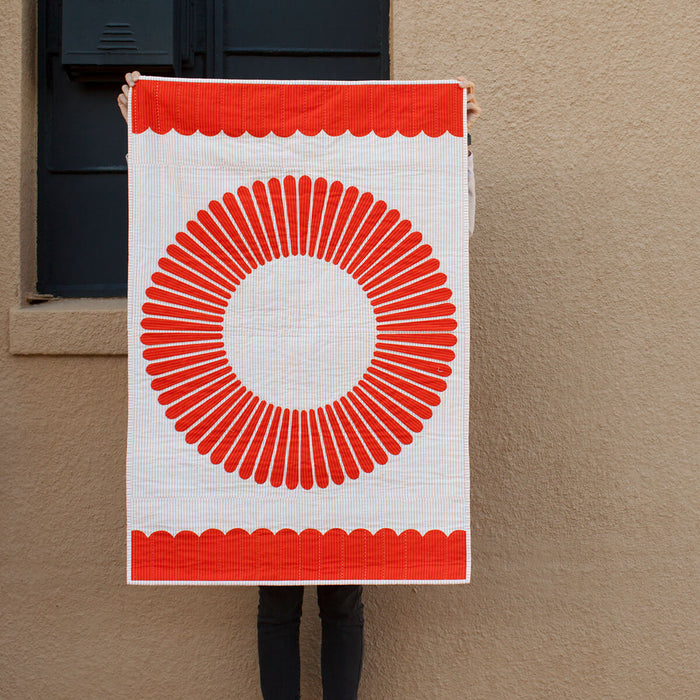 Responsibility
Small independent shops and designers make up the vital infrastructure of the quilting industry, and I'm thrilled to participate in this network. I strive to support independent businesses and my local economy, and to make environmentally and socially responsible choices. Thus I incorporate the following practices into my business:
// Print patterns are printed in the U.S.A. by an independent printer who uses vegetable-based offset inks. Paper stocks are sourced from responsible sources and most feature recycled content.
// All in-house printing is on recycled paper, which is also reused for any samples I print.
// Orders are shipped using recycled, recyclable and/or compostable shipping products as much as possible.
// Support social justice reform through on-going donations to antiracist organizations, including all proceeds from my Sunrise Quilt Pattern.
I am personally powered in thanks to my favorite independent tea shop and my parents' homegrown citrus.