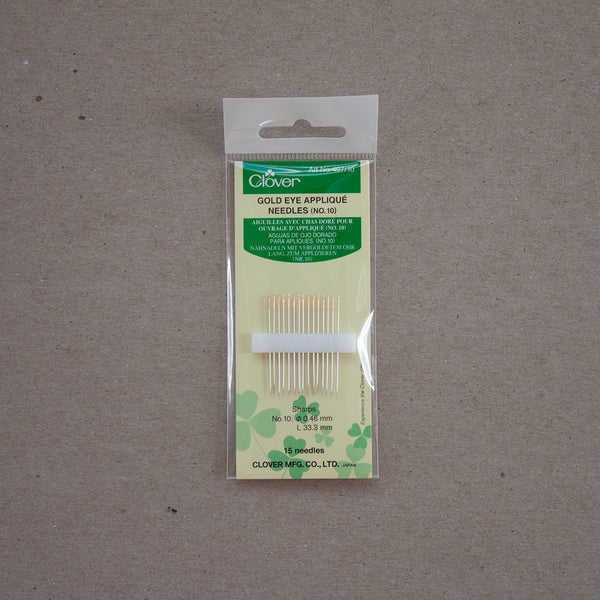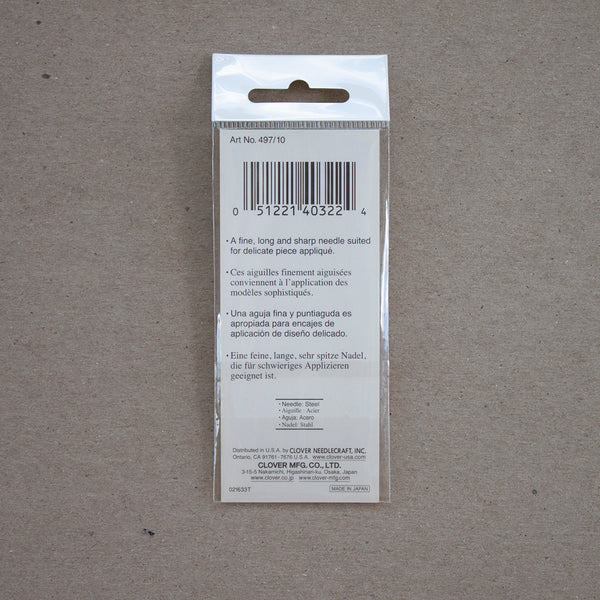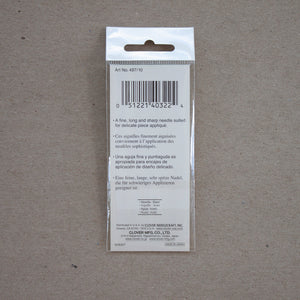 Clover Gold Eye Appliqué Needles (No. 10)
Clover Gold Eye Appliqué Needles (No. 10), 15 needles.
These are my favorite needles to use for pretty much all of my hand sewing, including hand appliqué and tacking down binding. They are thin and just long enough to glide through the fabric and help you cruise along in your project.
General Needle Note
We all have different hands, and each of our projects may require a different feel, which is why I'm always an advocate of trying all needles to see what suits you and your particular project. That said, these are my favorite, and I hope you like them! The eye for these needles is on the small side. If threading is an issue, you can always use a needle threader.
Description
A fine, long and sharp needle suited for delicate piece appliqué. 15 needles per package in No. 10 (0.53mm x 34.9mm), steel.
Can Use With
Any handwork project, including needle-turn appliqué and quilt binding.
Additional Resources