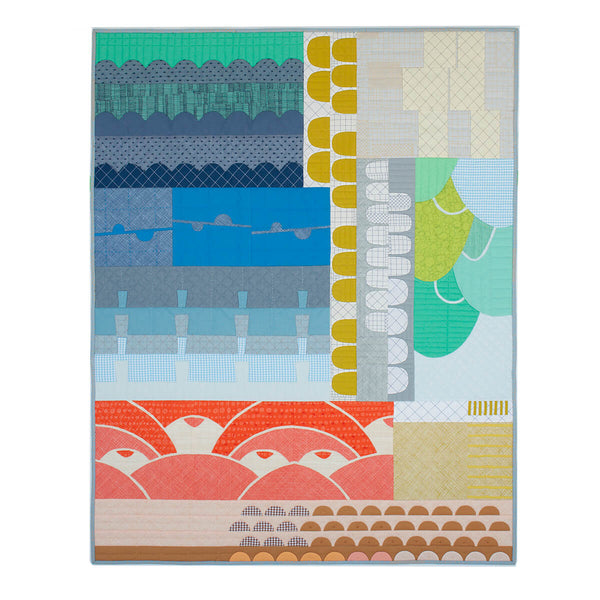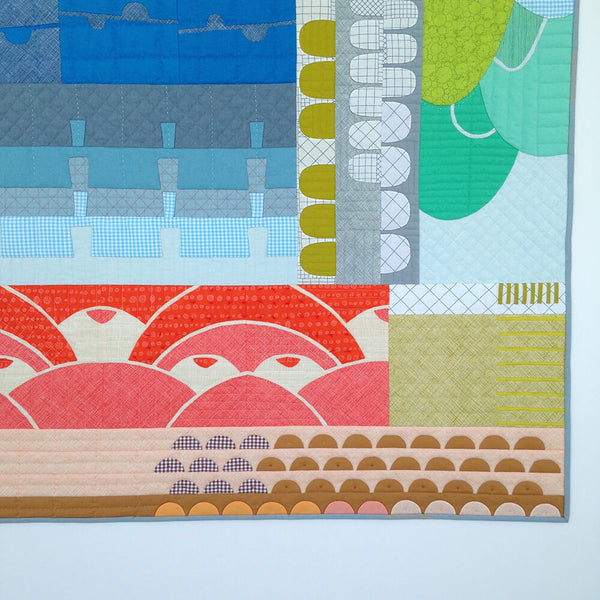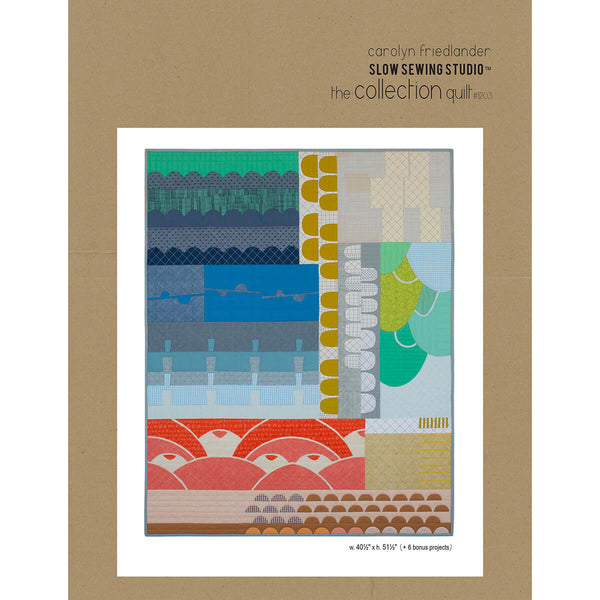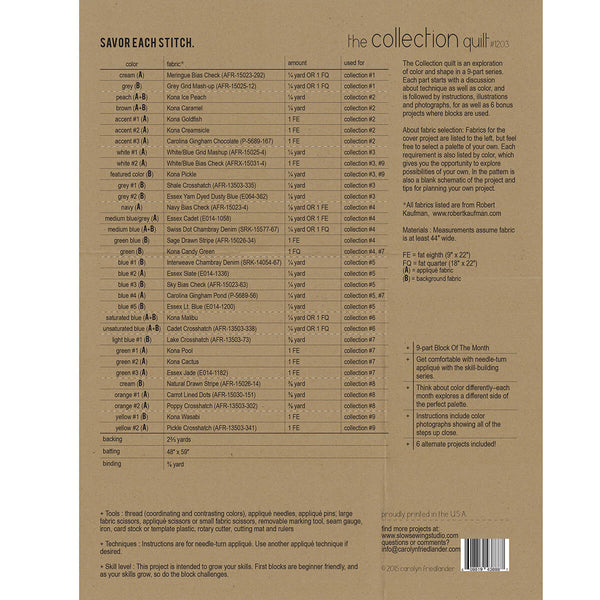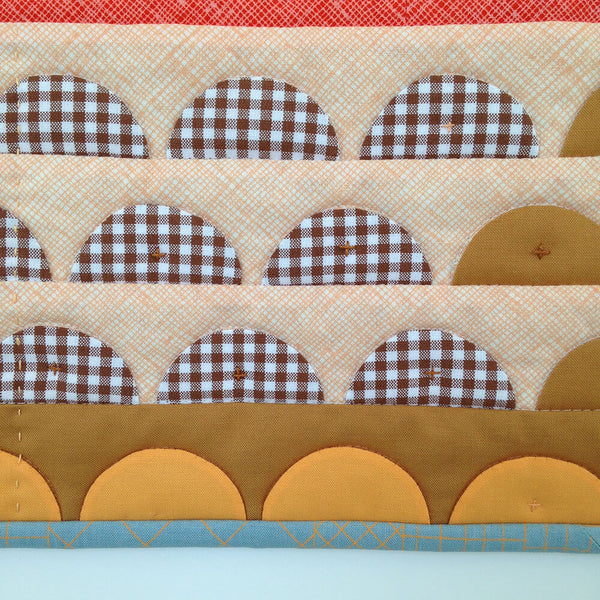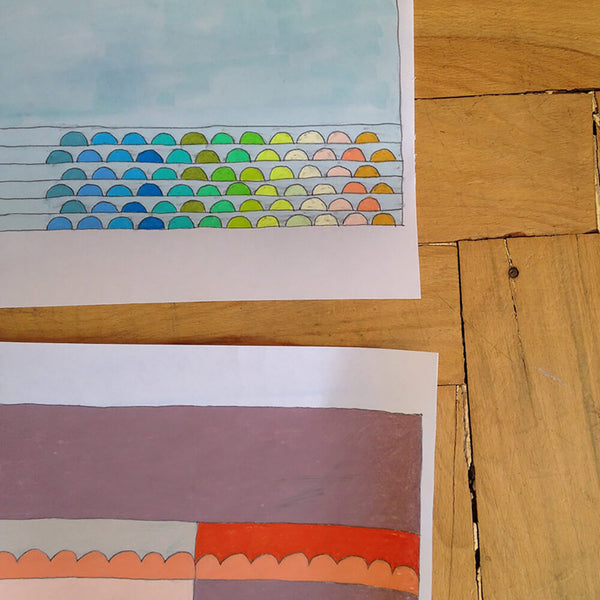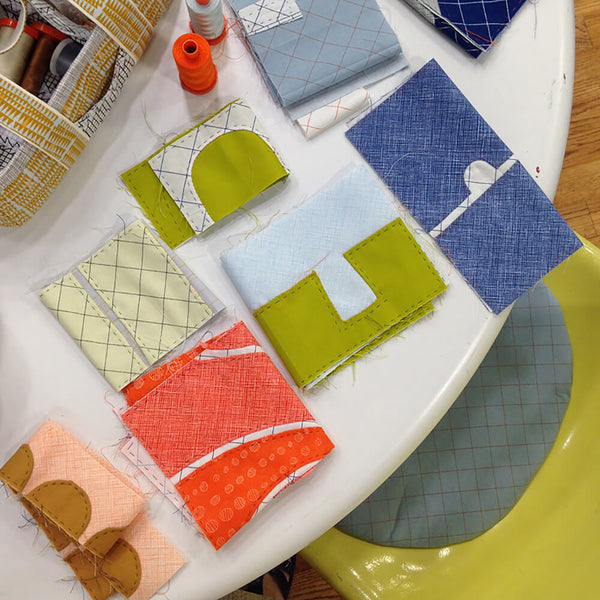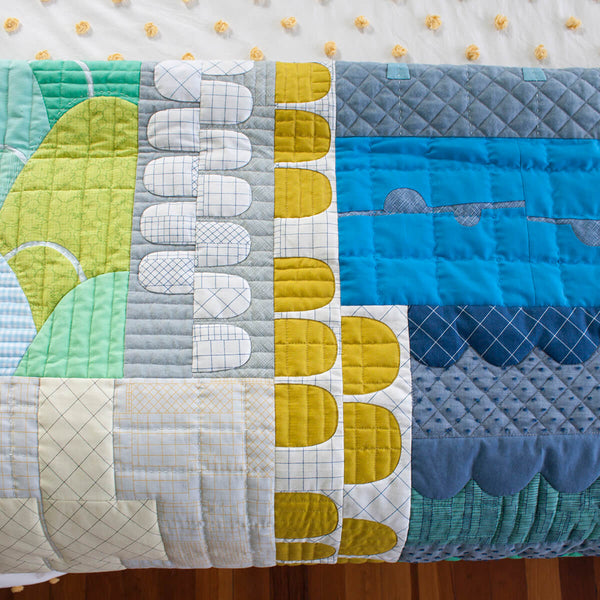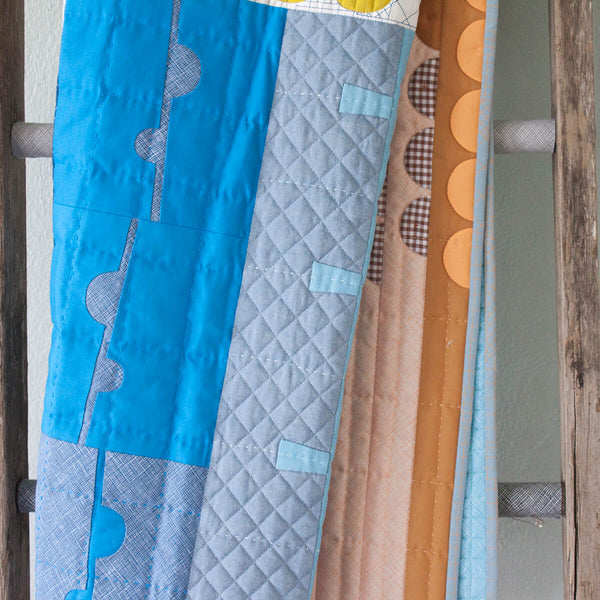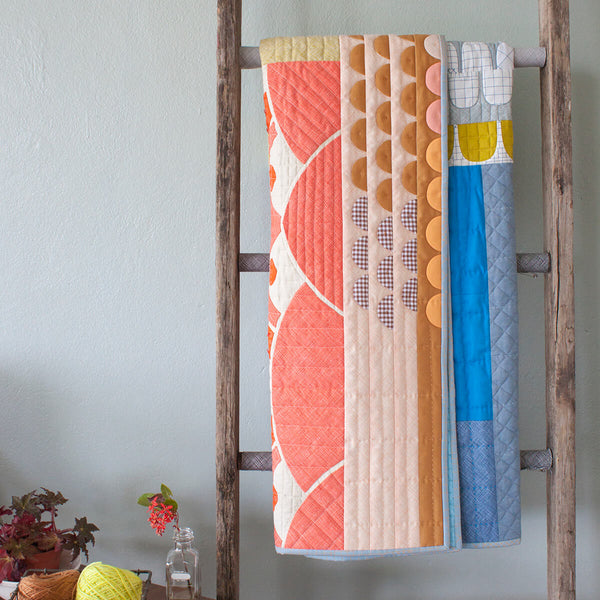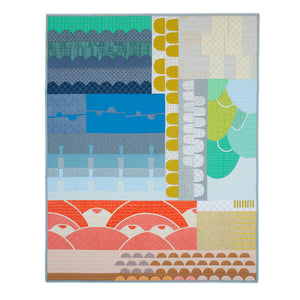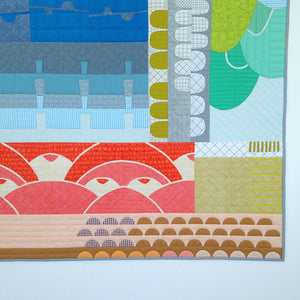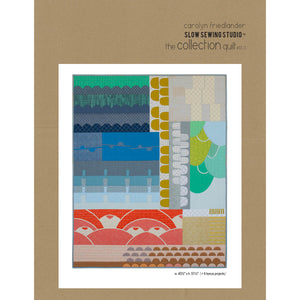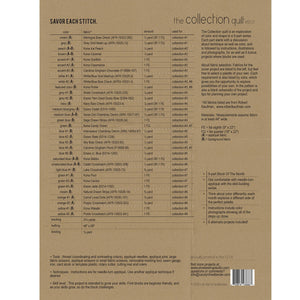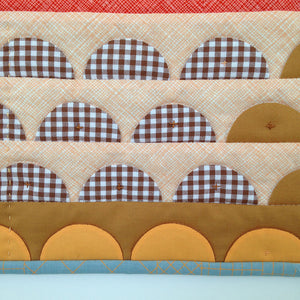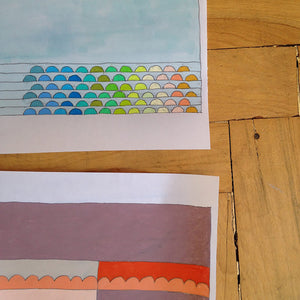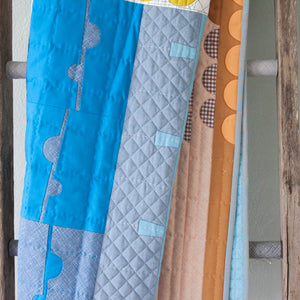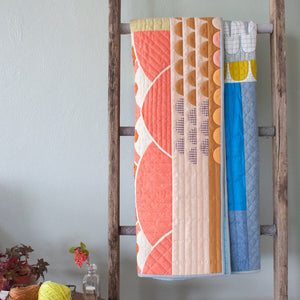 Collection Quilt Pattern (print pattern)
The Collection Quilt is an exploration of shape and color in a 9-part project. Have fun building skill, as well as gaining confidence and comfort with hand appliqué. Each part outlines technical approaches for each block, colors ideas, instruction, illustrations and photographs. Plus there are also 6 bonus projects that can be made from the blocks in the project.
Collection is a printed pattern that includes all 9 portions of the Block-Of-The-Month project.
Project Size
40 1/2″ x 51 1/2″ + 6 bonus project ideas
Fabric
Works with Fat Quarters (18" x 22"), Fat Eighths (9" x 22") and yardage. Fabrics are listed by color, making selections easily adaptable.
Featured fabrics are from Robert Kaufman. 
Techniques/Skill Level
Needle-turn appliqué (can use another appliqué technique if desired), basic piecing and binding 
This project is intended to grow your skills. First blocks are beginner friendly, and as your skills grow, so do the block challenges.
Pattern Includes
Color and technique-specific direction and guidance, how-to photographs and illustrations, 6 alternate project options
Featured Projects + Additional Resources
Collection quilt projects on the blog