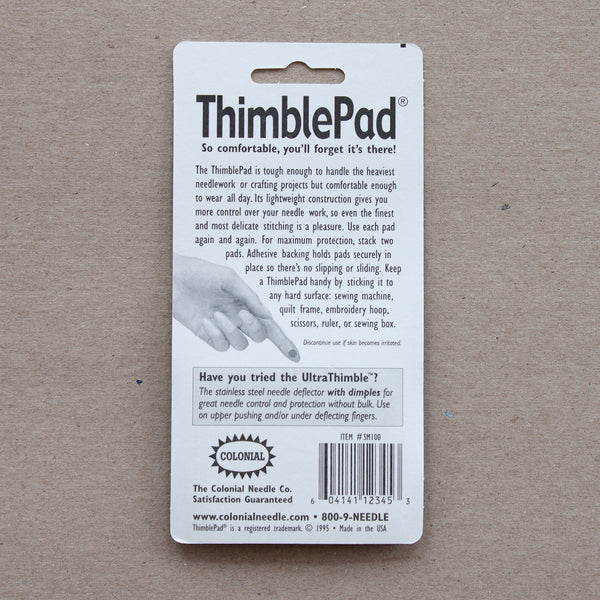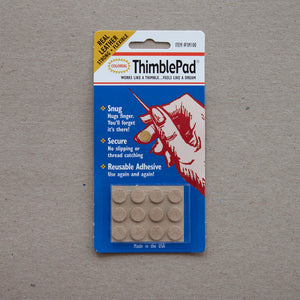 Colonial Thimble Pad
Colonial Thimble Pad, 12 leather pads. Reusable and self-stick.
Colonial Thimble Pads are my favorite thimbles when I need extra protection for appliqué and any basic hand sewing. The self-stick leather pads are reusable and offer the perfect amount of protection without being obstructive or annoying. I often forget I'm wearing one!
Tip: I always have one stuck on my scissors or scissor case, so it's ready for me when I need it.
Additional Resources