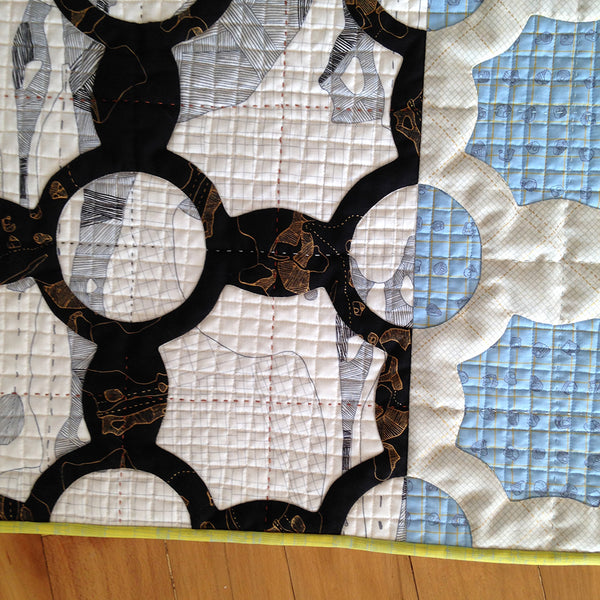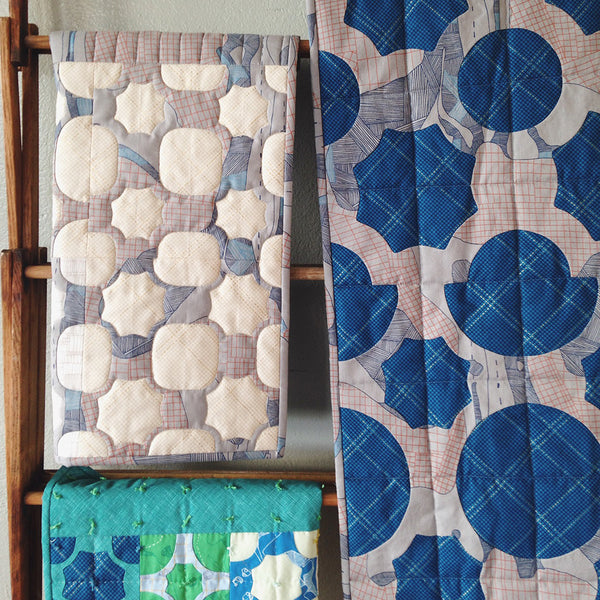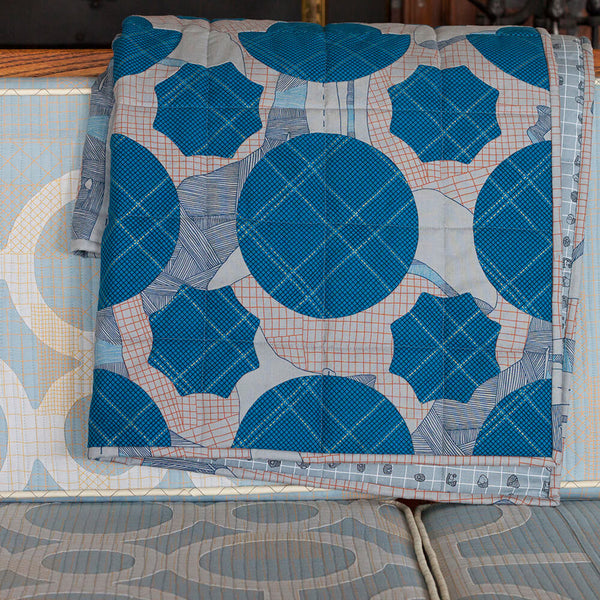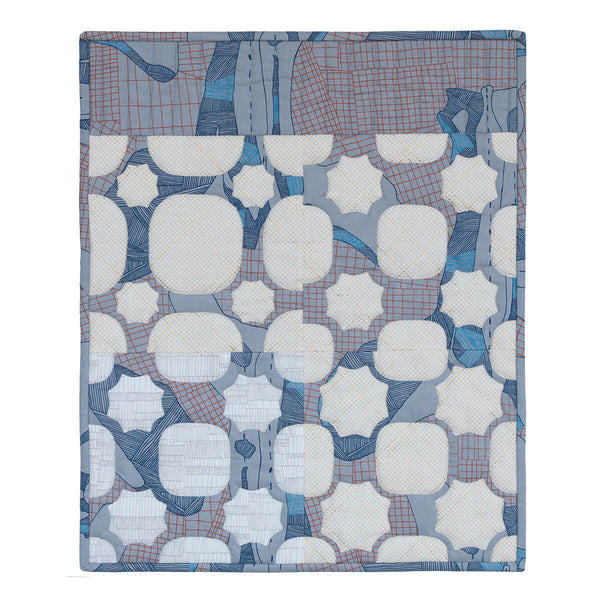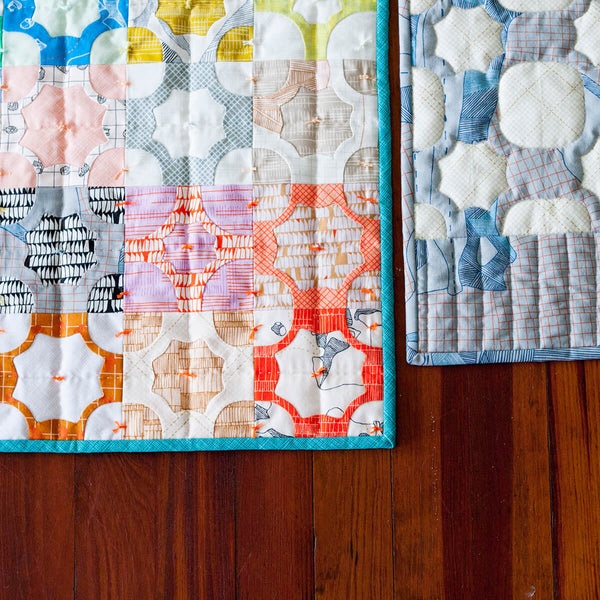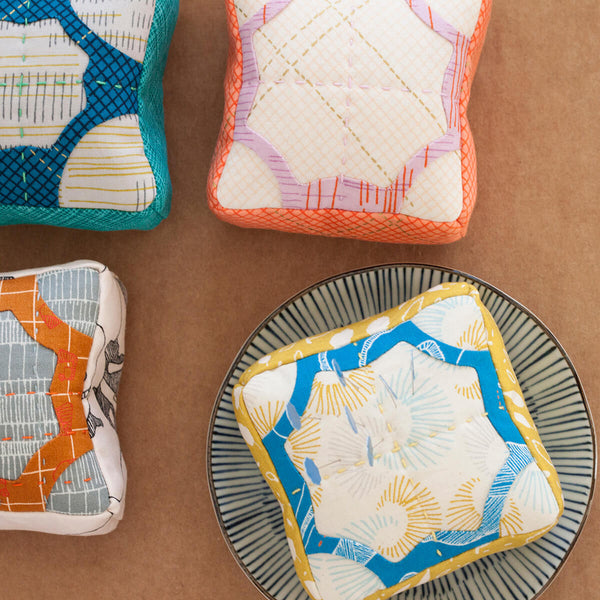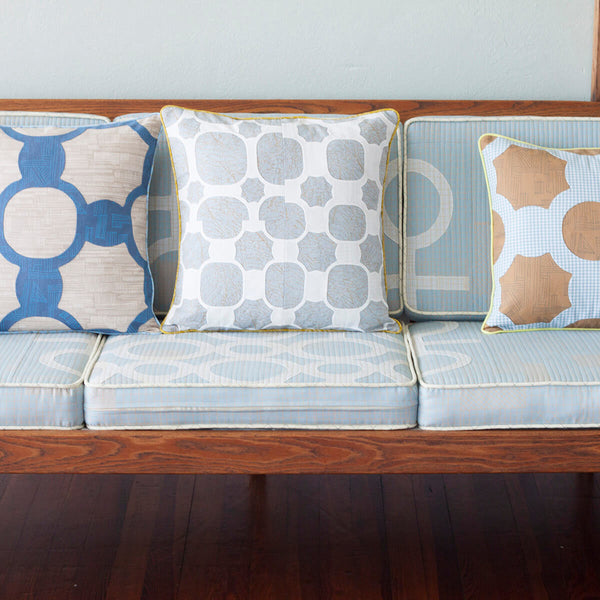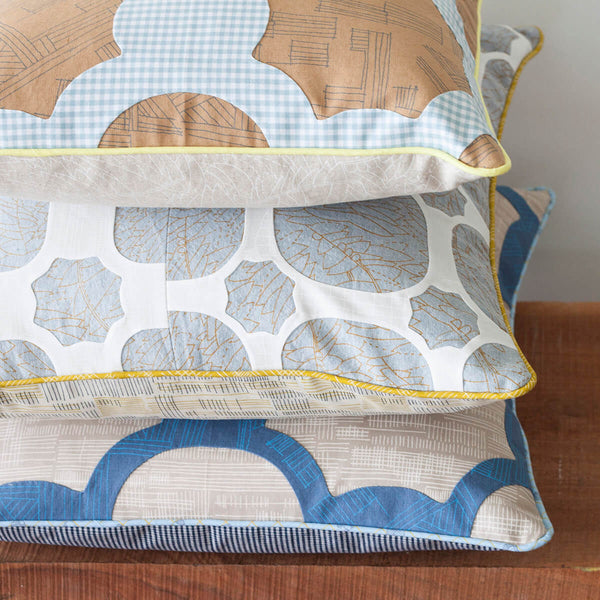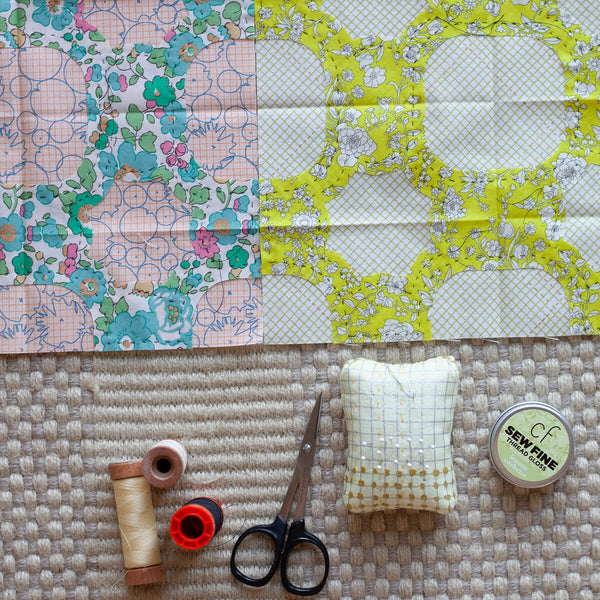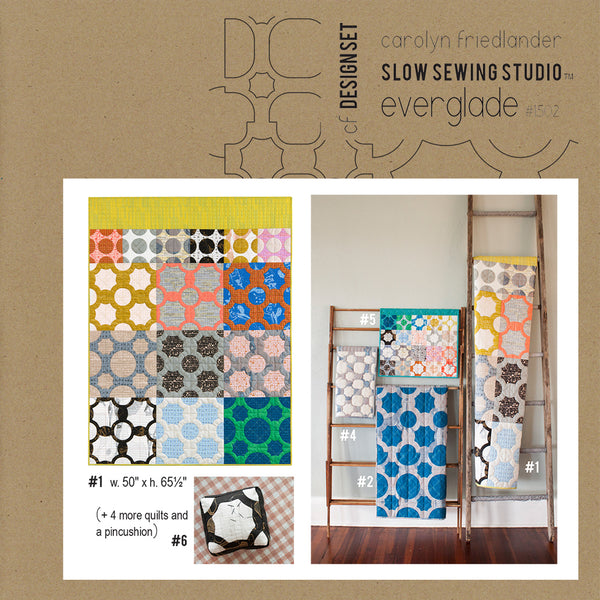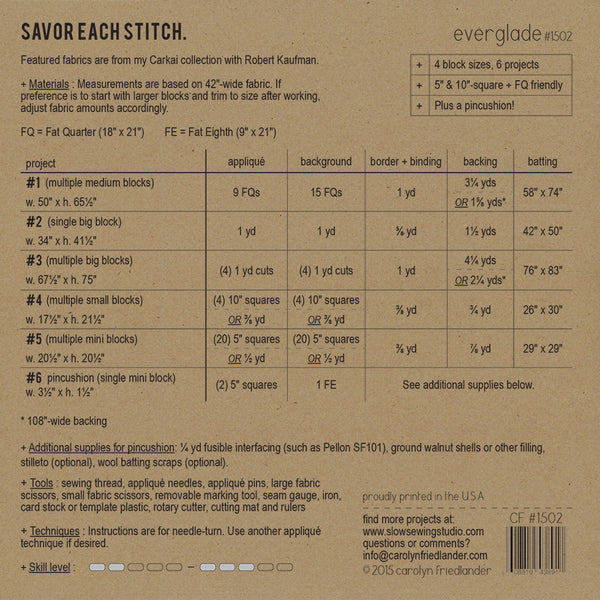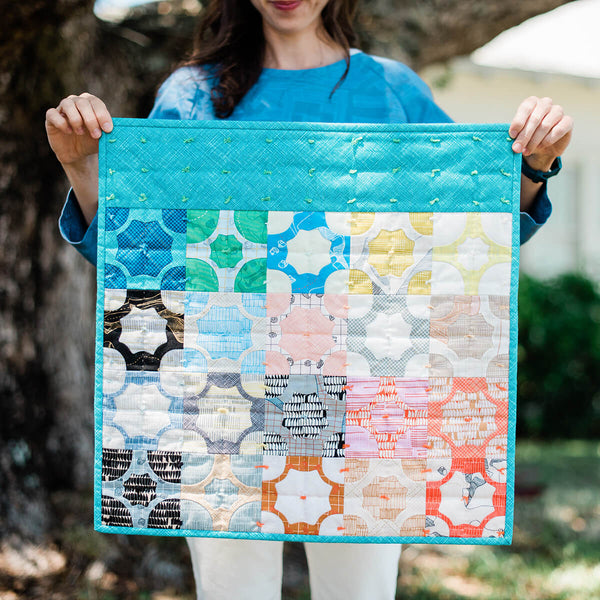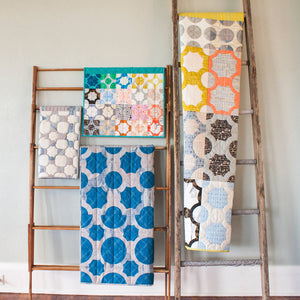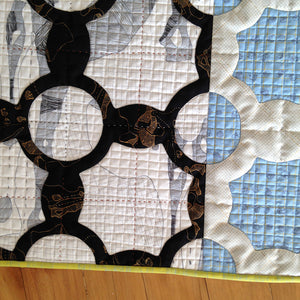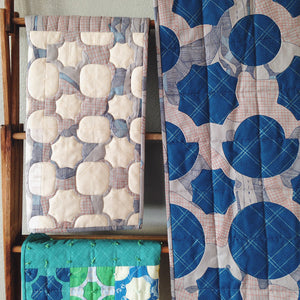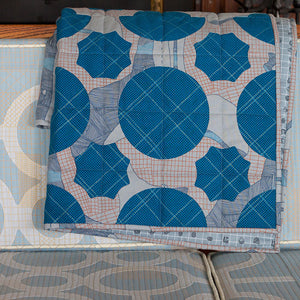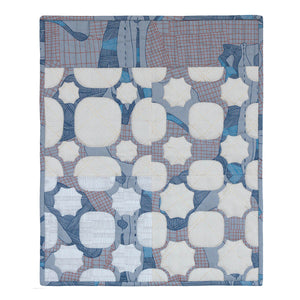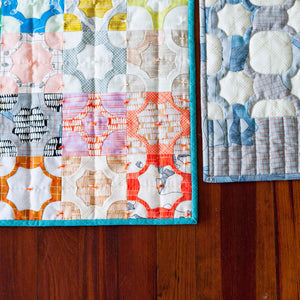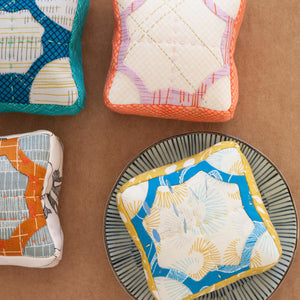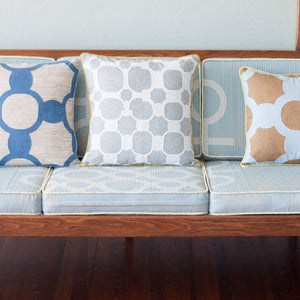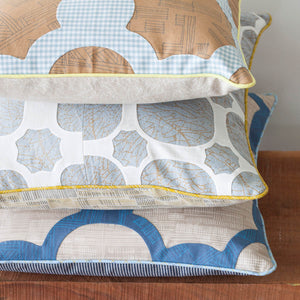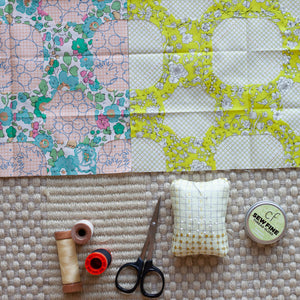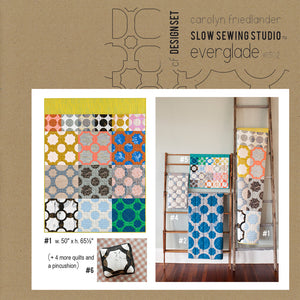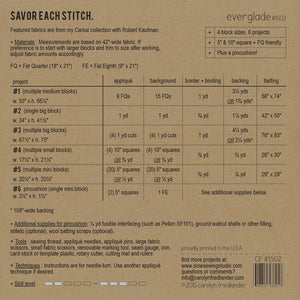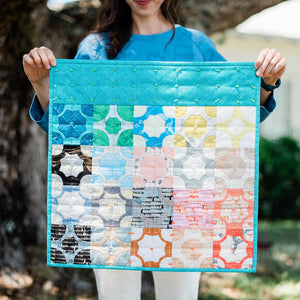 Everglade Quilt Pattern
Inspired by a road-trip sighting, my Everglade design started with a simple, perforated-lattice shape that is brought to life with variation in scale, color and fabric. Two sets of templates in two different sizes, plus multiple ways to use each, make this pattern a design series to play with and explore across many projects and in many ways.
Project Sizes
50" x 65 1/2" (Lap), 34" x 41 1/2" (Wall), 67 1/2" x 75" (Throw), 17 1/2" x 21 1/2" (Mini, Version 1), 20 1/2" x 20 1/2" (Mini, Version 2), 3 1/2" x 1 1/2" (Pincushion)
Fabric
The various projects included can be made from fat quarters (18" x 22"), fat eighths (9" x 22"), 10" squares, 5" squares and/or yardage.
Featured fabrics are from my Carkai collection.
Techniques/Skill Level
Confident-beginner-friendly, needle-turn appliqué (can use another appliqué technique if desired.), basic piecing and binding.
Pattern Includes
Two sets of designs to make four different blocks in six different projects, how-to instructions with illustrations, directions for making a hanging sleeve and a pincushion
Featured Projects + Additional Resources
Everglade Quilts in Carkai fabrics