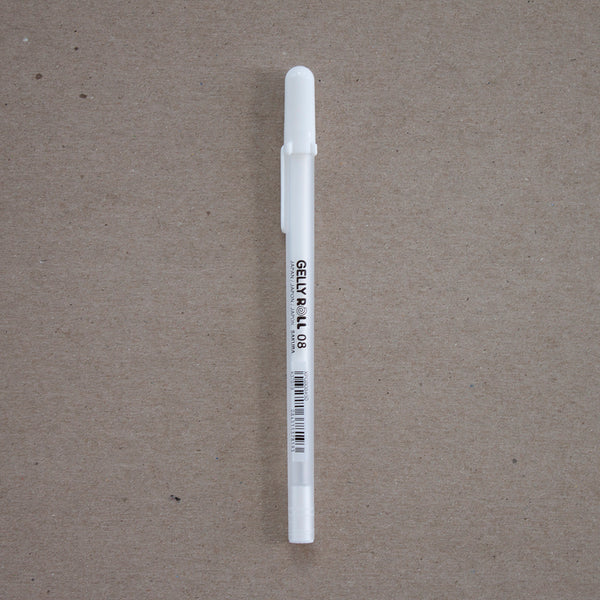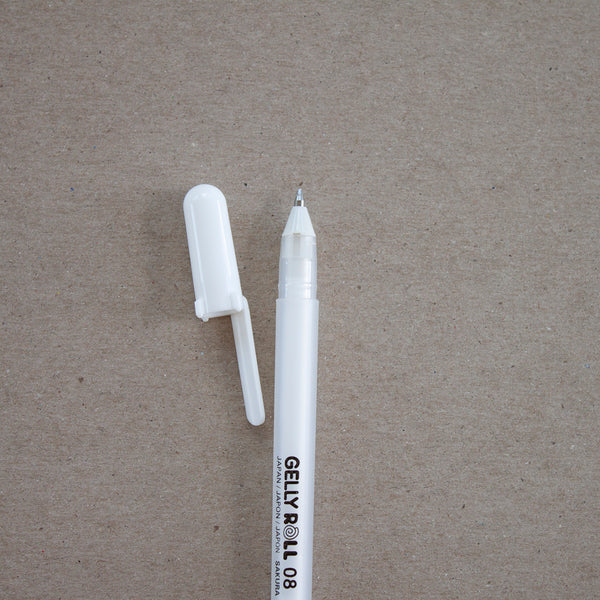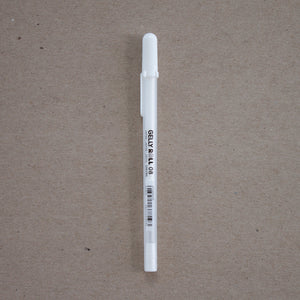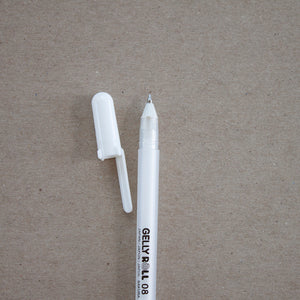 Gelly Roll Pen (White)
Gelly Roll Pen Opaque White, non-removable (See Tips.)
This is my favorite pen for marking dark fabrics for appliqué. It is easy to see, and it marks easily. Because it is non-removable, I do not recommend using this pen for marking any part that will be seen in the finished project.
Description
Medium point 0.8mm, gel-based opaque white color for marking dark fabric or paper. Pigment, water based ink that is water, fade and chemical resistant--NON REMOVABLE.
Tips + Additional Resources
Always test any marking tool before using.
For appliqué, I use it to mark the appliqué shapes that I am cutting out--usually on the wrong side of the fabric. This means the markings can be trimmed off and/or turned under to the seam allowance. Plus, it's a white ink on dark fabric that is unlikely to show up or be seen through.