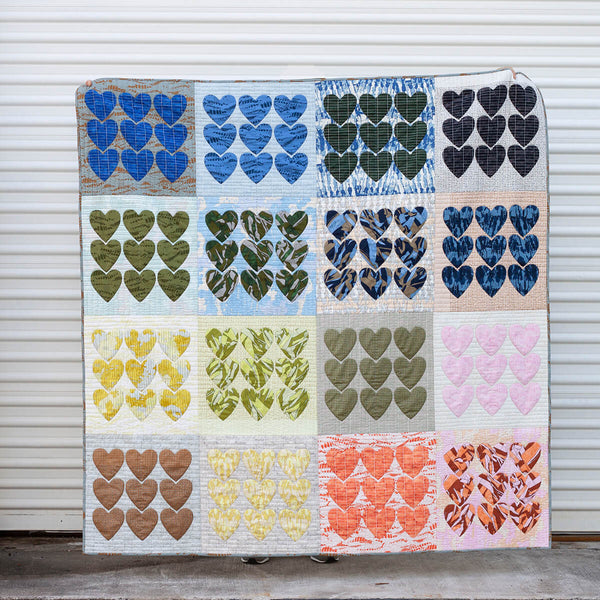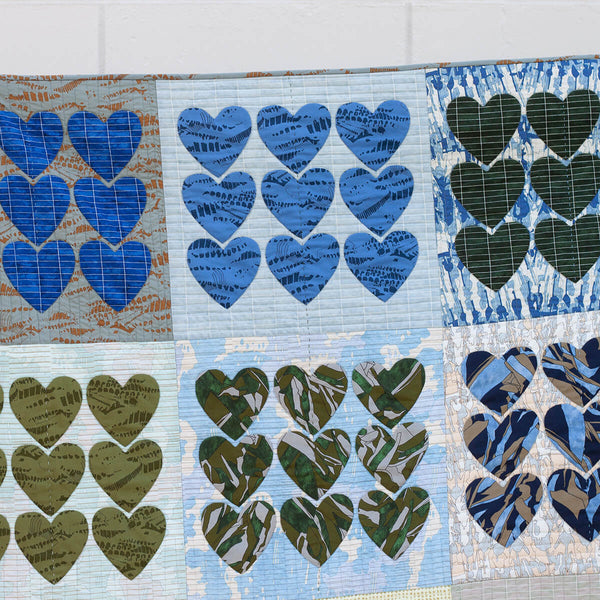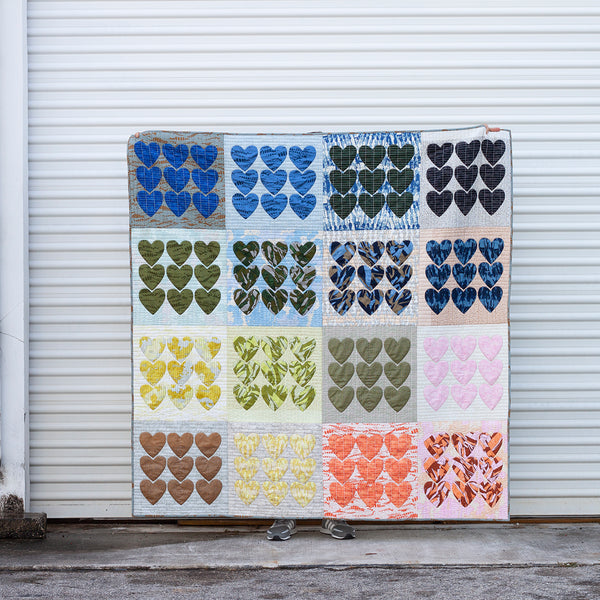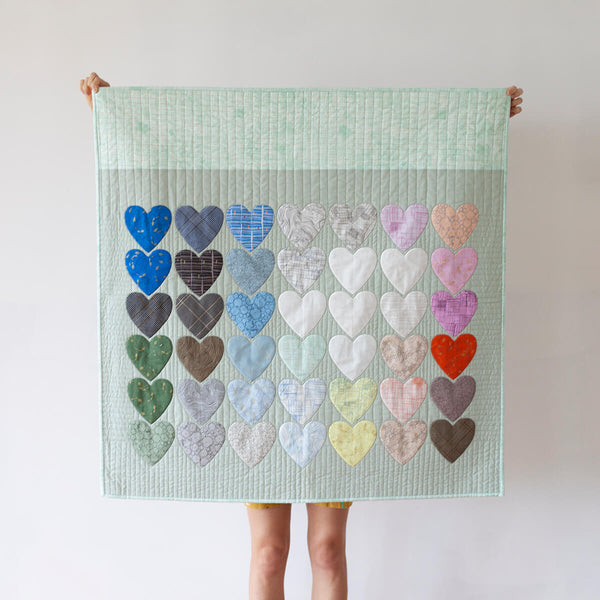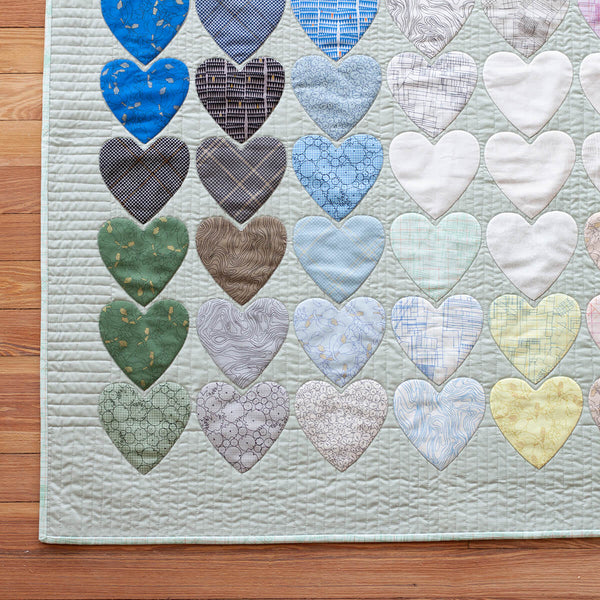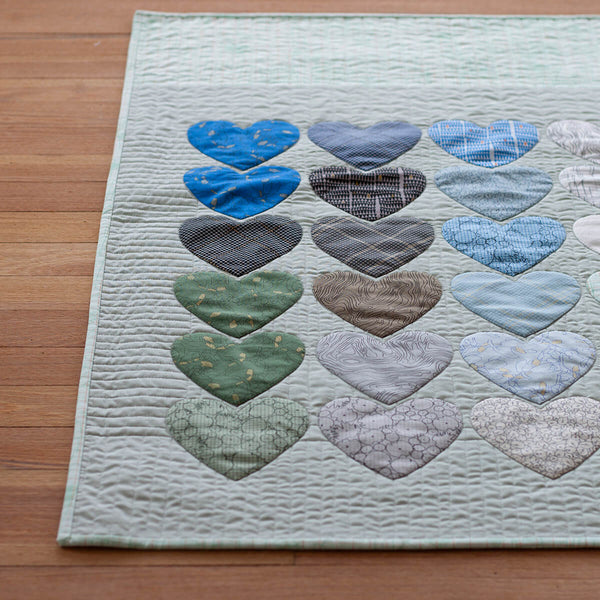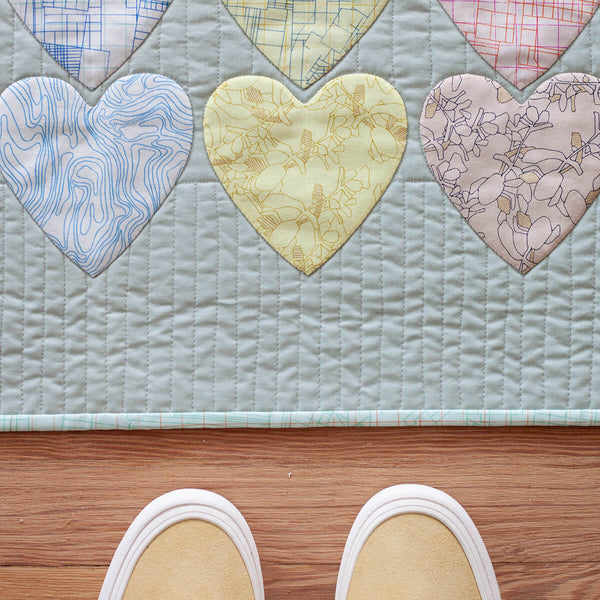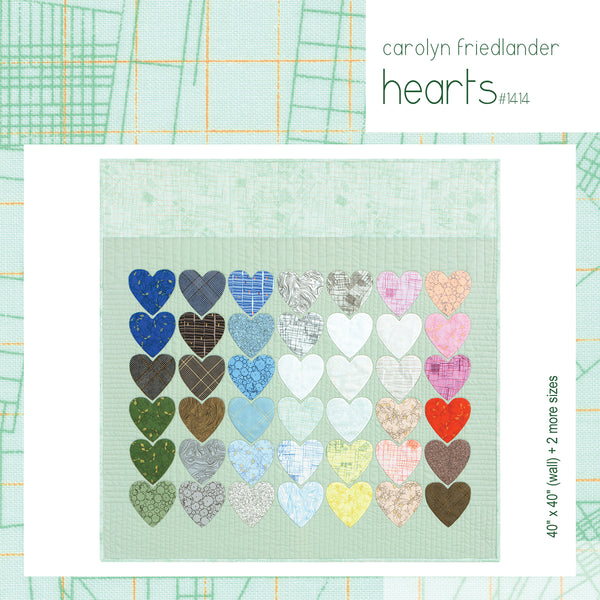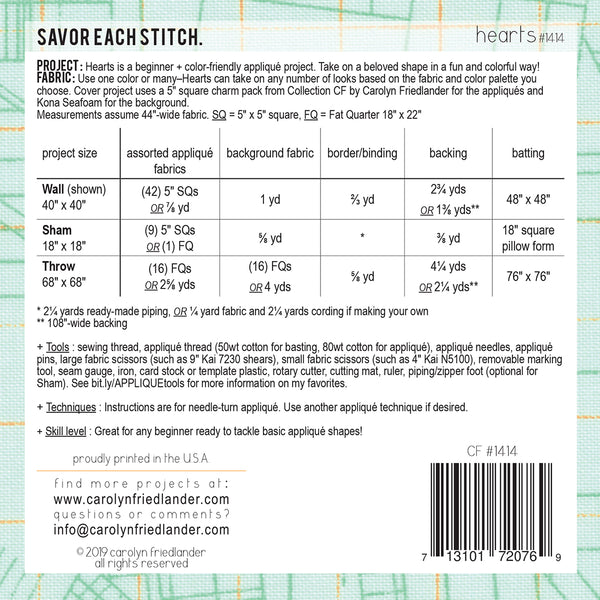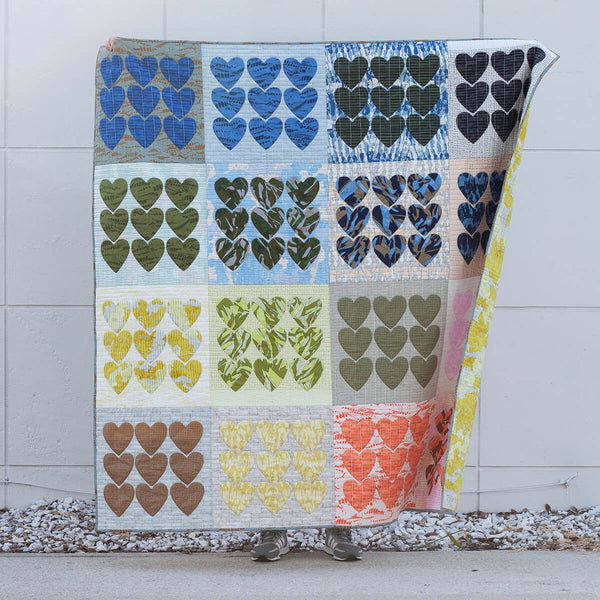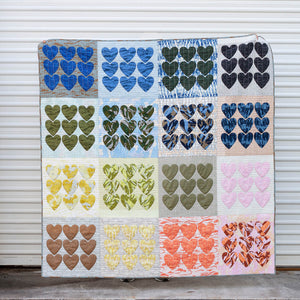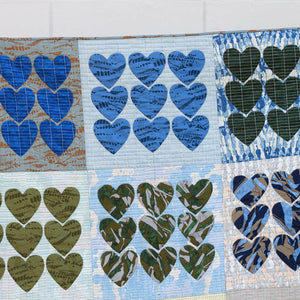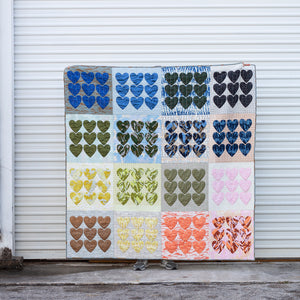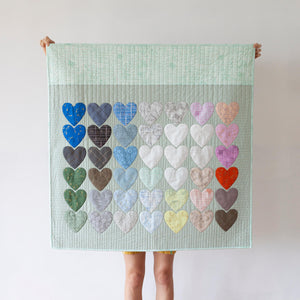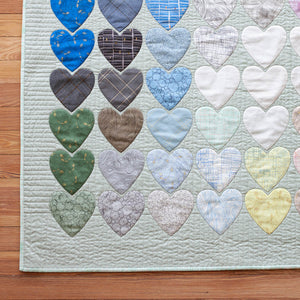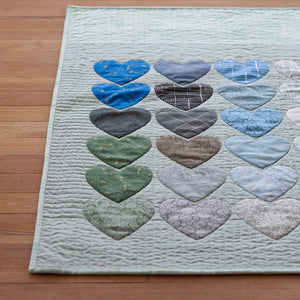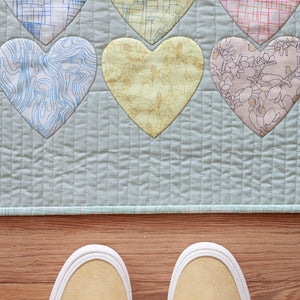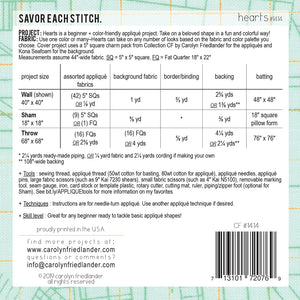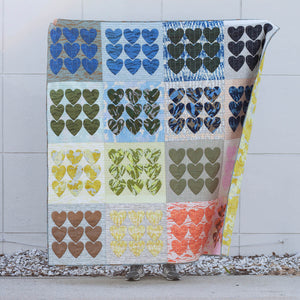 Hearts Quilt Pattern
Hearts is a beginner + color-friendly appliqué project. Take on a beloved shape in a fun and colorful way!
There's an acrylic template available for this project! Find the Hearts Acrylic Templates here.

Project Sizes
40" x 40" (Wall), 18" x 18" (Sham) and 68" x 68" (Throw)
Fabric
5" square and/or fat quarter (18" x 22") friendly
Use one color or many--Hearts can take on any number of looks based on the fabric and color palette you choose. Cover project uses a 5" square charm pack from my Collection CF for the appliqué and Kona Seafoam for the background.
Throw-sized project can be made from the Jetty Fat Quarter Bundle.
Techniques/Skill Level
Needle-turn appliqué (use another appliqué technique if desired), basic piecing and binding
Great for any beginner ready to tackle basic appliqué shapes!
Pattern Includes
How-to instructions, project coloring page, how-to make a hanging sleeve, sham finishing techniques
Also Available
Hearts Acrylic Templates in 1/8" Seam Allowance and NO Seam Allowance.
Featured Projects + Additional Resources
Hearts quilt in Collection CF fabrics