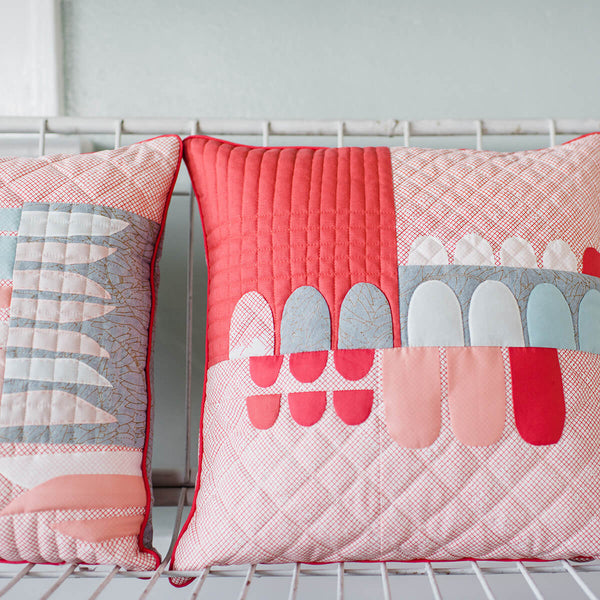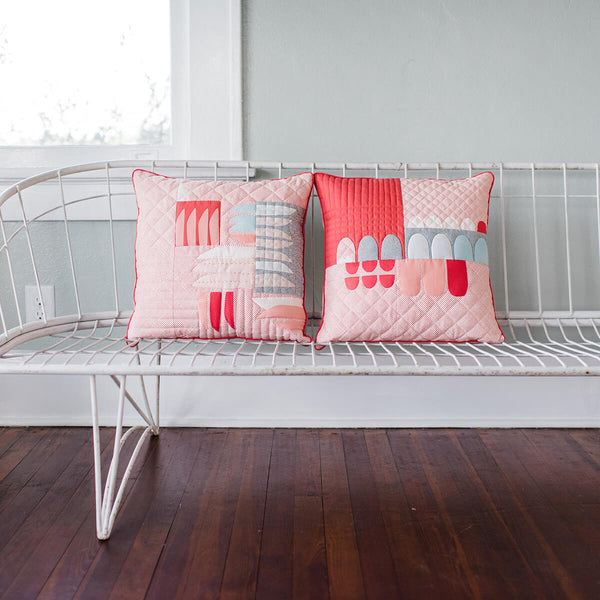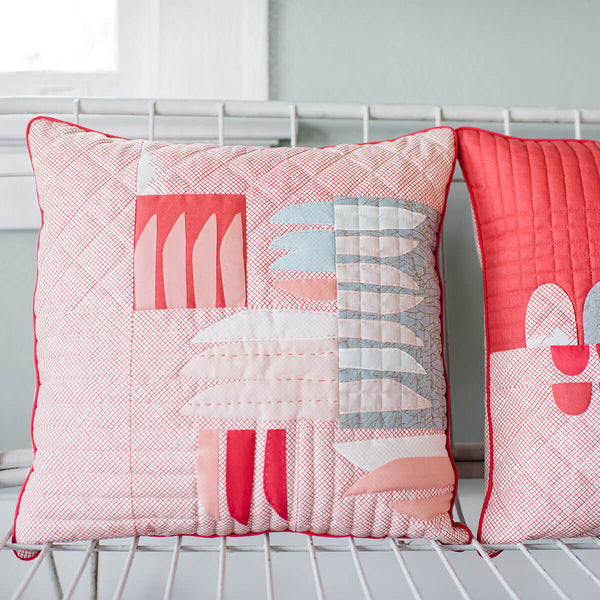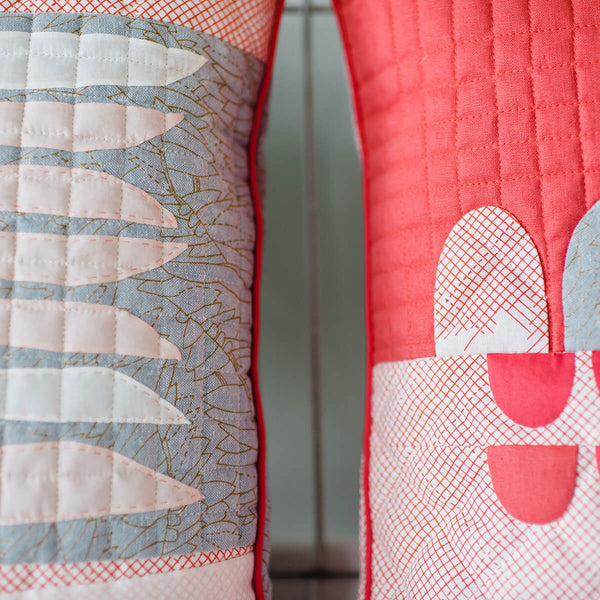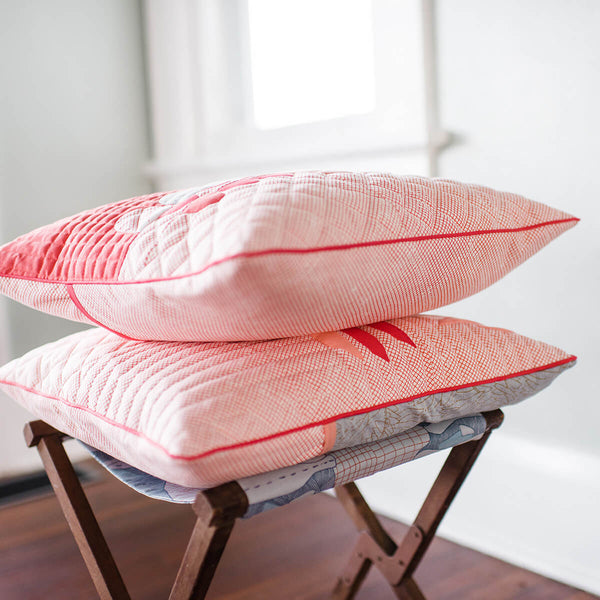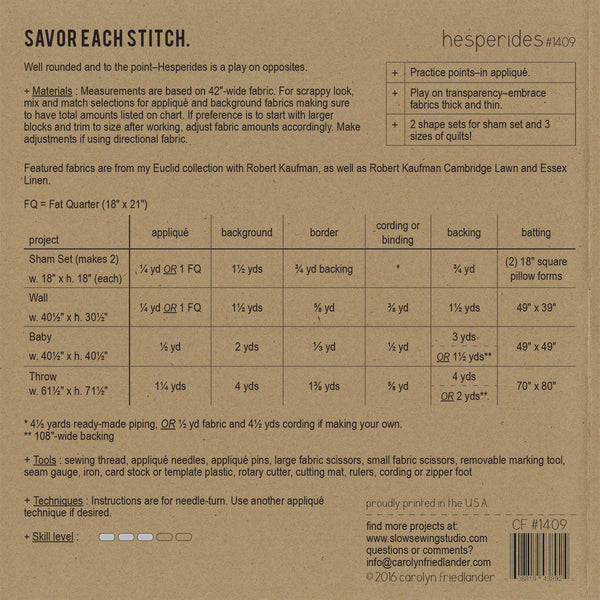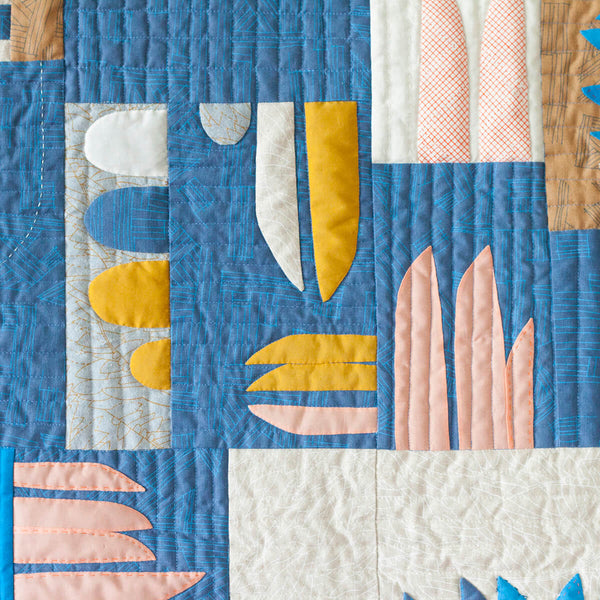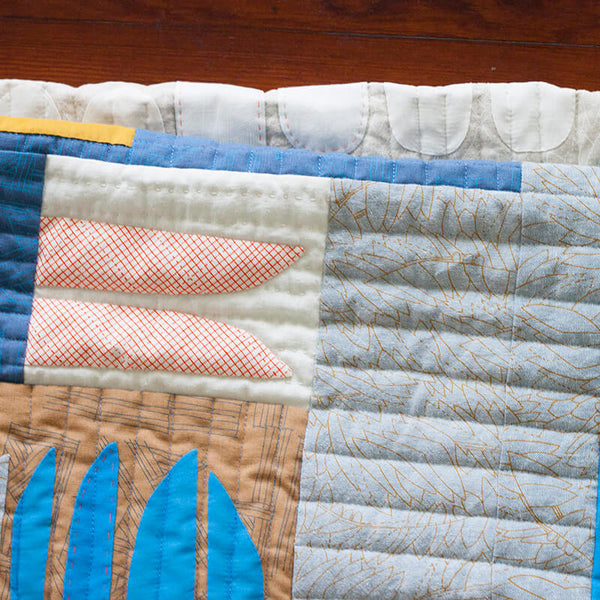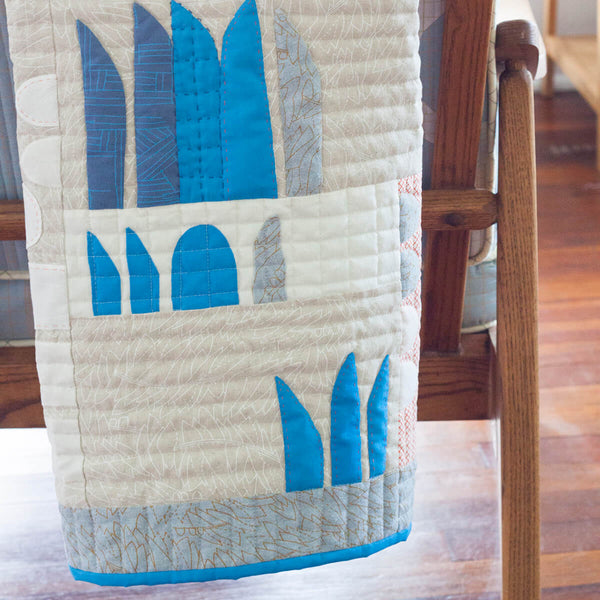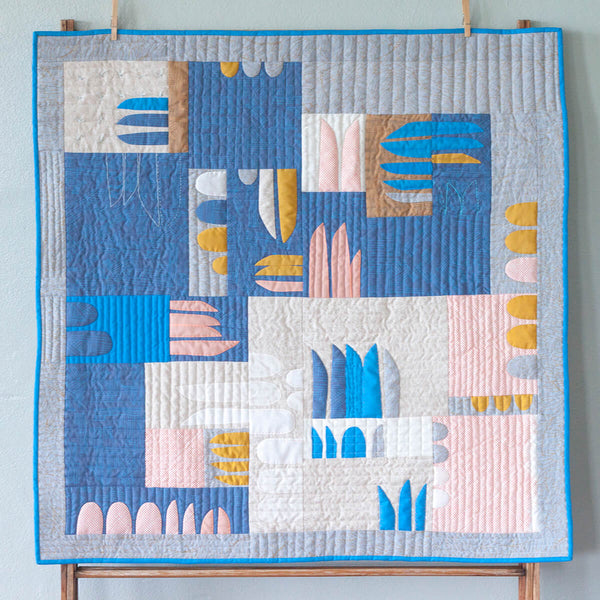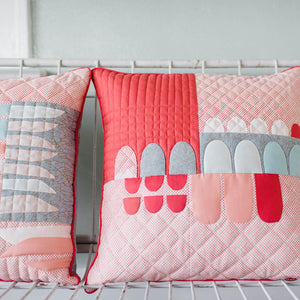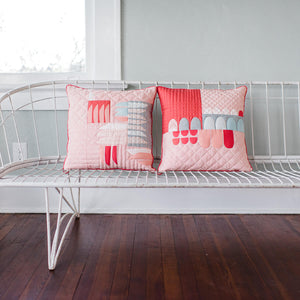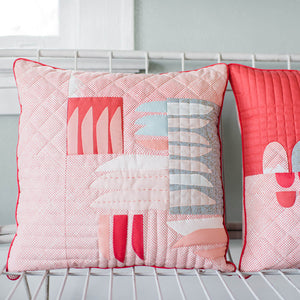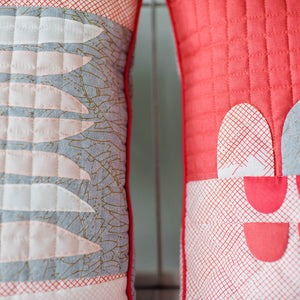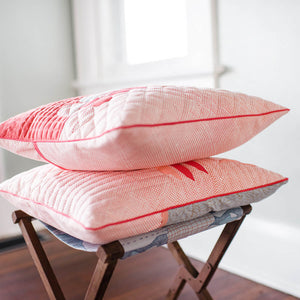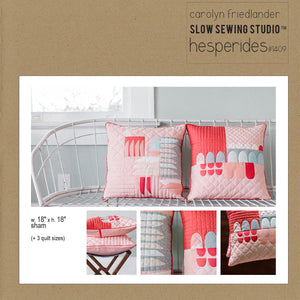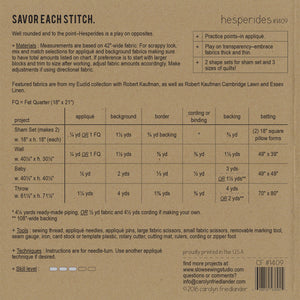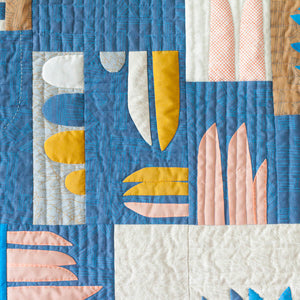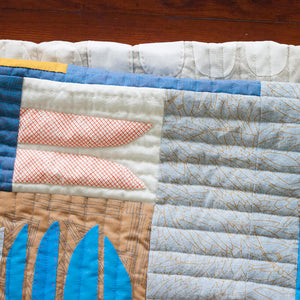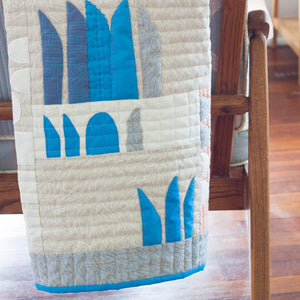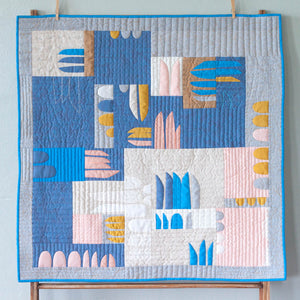 Hesperides Quilt Pattern
Well rounded and to the point--my Hesperides Quilt pattern is a play on opposites--both in terms of shape and weight. While playing with my Euclid fabric collection printed on Essex (a linen cotton blend fabric), the weight had me thinking a lot about transparency and opacity. I loved pairing the meaty linen with Robert Kaufman's oh-so-delicate lawn and quilting cotton. Mix that variety with opposing round and pointed shapes and you have plenty to play with!
This project is the perfect opportunity to perfect your points and explore a variety of fabrics.
Project Sizes
18" x 18" (Sham, pair), 40 1/2" x 30 1/2" (Wall), 40 1/2" x 40 1/2" (Baby), 61 1/2" x 71 1/2" (Throw)
Fabric
Works well with Fat Quarters (18" x 22") and scraps
Techniques/Skill Level
Beginner-friendly needle-turn appliqué (can use another appliqué technique if desired), basic piecing, binding and making a pillow sham
Rounded and pointed shapes are an excellent starting point in appliqué. I focused specifically on these shapes not only for style, but for the skill-building opportunity if you are new to the technique.
Pattern Includes
Two shape sets for sham set and Three sizes of quilts, how-to instructions with illustrations, directions for appliquéing sharp points and applying cording.
Featured Projects + Additional Resources
Hesperides Quilt Pattern and Pillow Shams
Hesperides projects on the blog