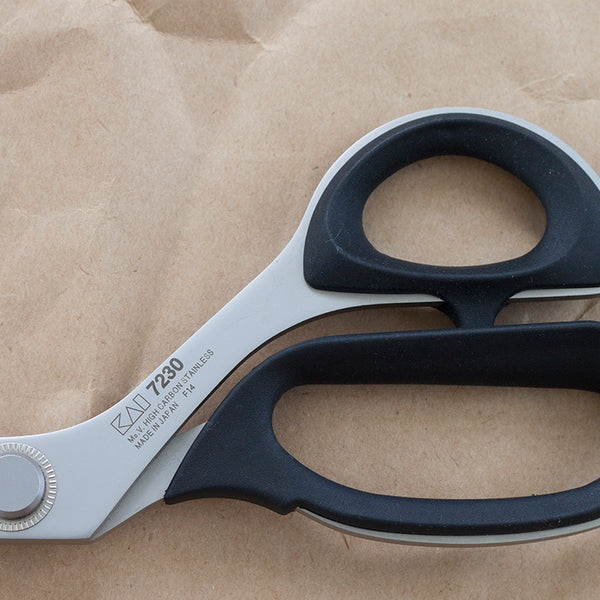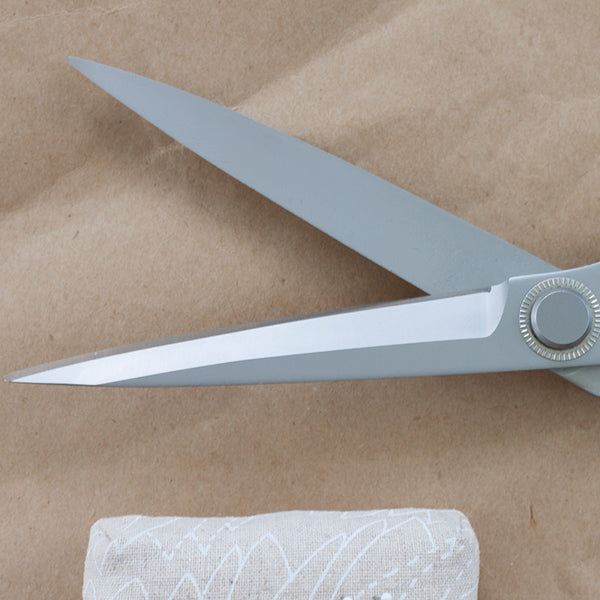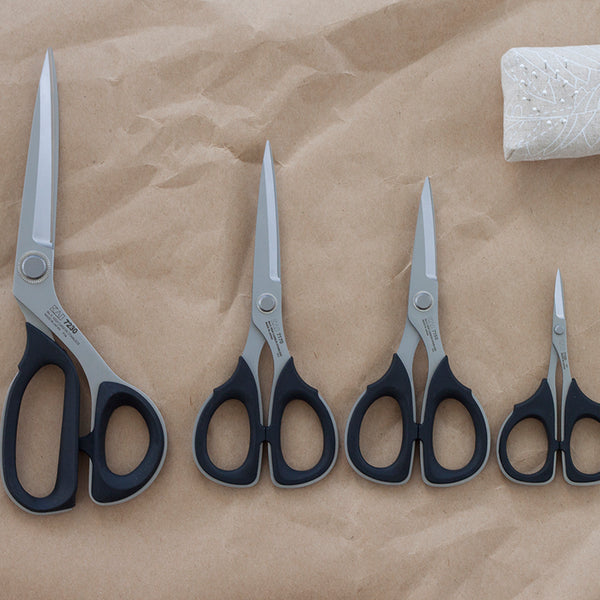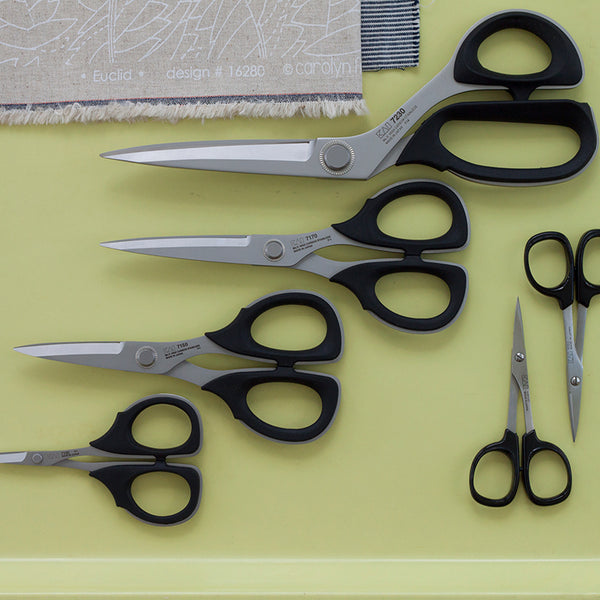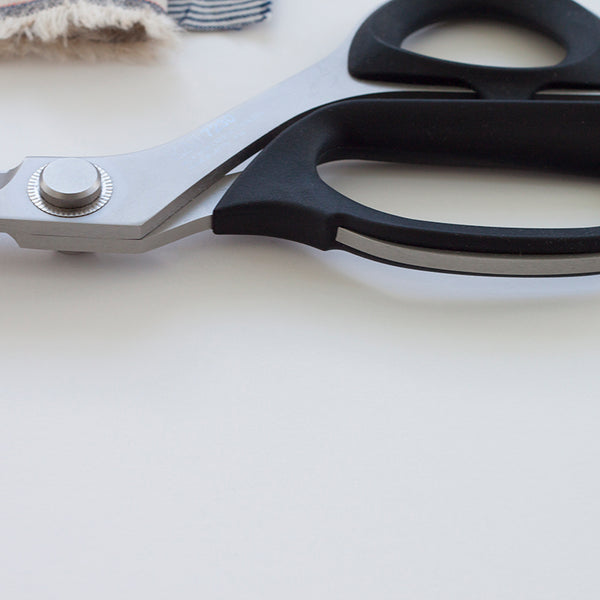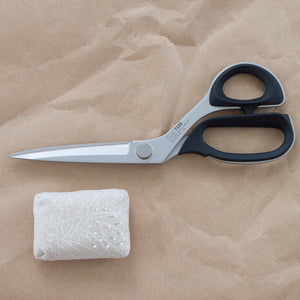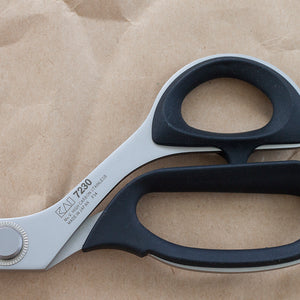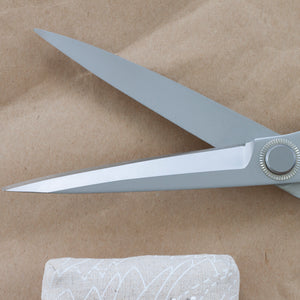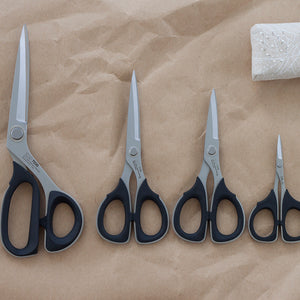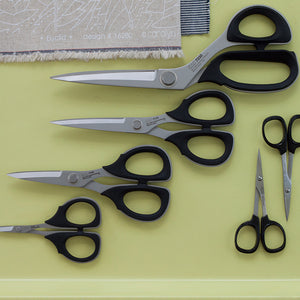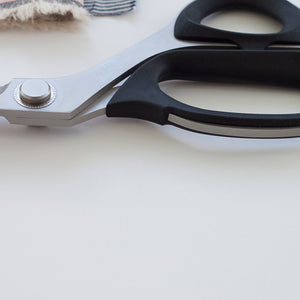 Kai 7230 Scissor
Kai 7230: 9" Professional Scissor
The Kai 7000 professional series is my personal favorite, and I've tried many scissors!
This particular one (7230: 9" scissor) was my very first Kai purchase after trying many at an event (well, and after having tried many scissors over the course of my life and sewing career).
The 9" pair hit the mark on what I was most in need of at the time. As an appliquér who is often cutting through multiple layers at once (hello, Rin, Catenary, Everglade and many others!), my other scissors just weren't cutting it (ha! but seriously...). I was having trouble getting precise, clean cuts to the tip, and I was also really frustrated by the fact that so many scissors are made to basically be disposable since they can't be sharpened. Enter Kai, my scissor dream--sharp, beautiful and able to be sharpened in the future.
I know that this may sound dramatic, but this pair of scissors was a game changer for me, and I have not looked back. Instead, I've invested in more of their offerings to suit many of my other needs.
From Kai
The Kai 7230 is the 9-inch professional scissor, ideal for thicker, more difficult fabrics. The 7000 series, including the 7230, are made of high carbon, hardened stainless steel. The addition of carbon allows for a steeper cutting angle, giving this scissor a sharper, finer edge. The carbon allows the finer edge to last longer. This give the 7000 series a better ability to cut thicker fabrics and allow for easier use.
The blade is made of high-carbon stainless steel that ensures a sharp cut, all-the-way to the tip. It also features large handles made of "Elastomer" soft plastic, which are designed for better leverage and ease of handling while cutting.
The Kai 7230, being a 9-inch, is considered a lighter scissor, yet long enough for standard sewing projects. Most people compare this scissor to the Kai 7250 10-inch scissor. When compared, the Kai 7230 is better suited to people with smaller hands or desire lighter weight.
Additional Resources
Need help picking the right pair? Read more about my favorite Kai scissors.
Kai on the blog