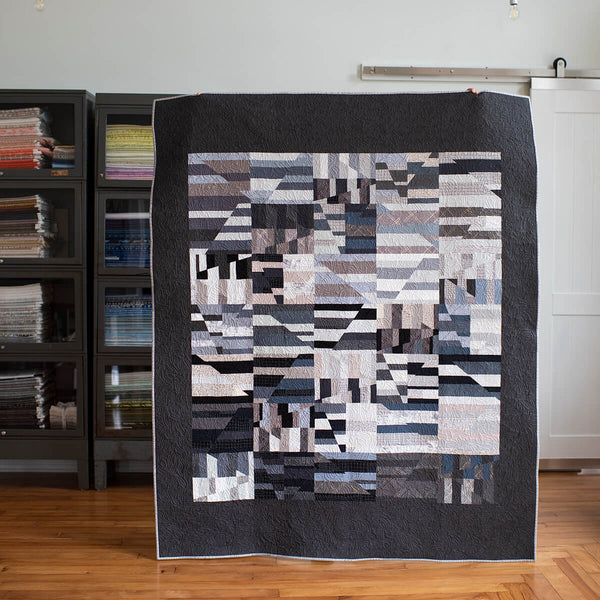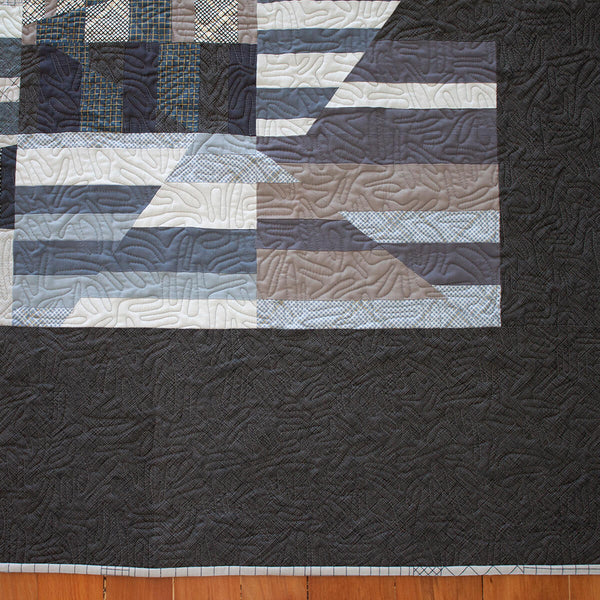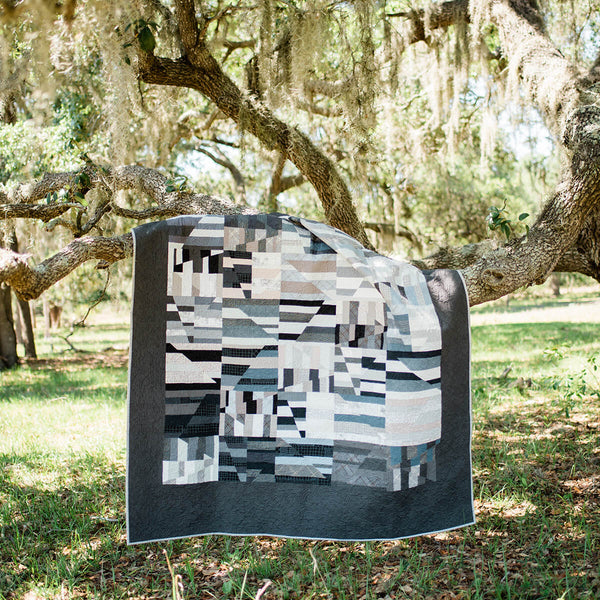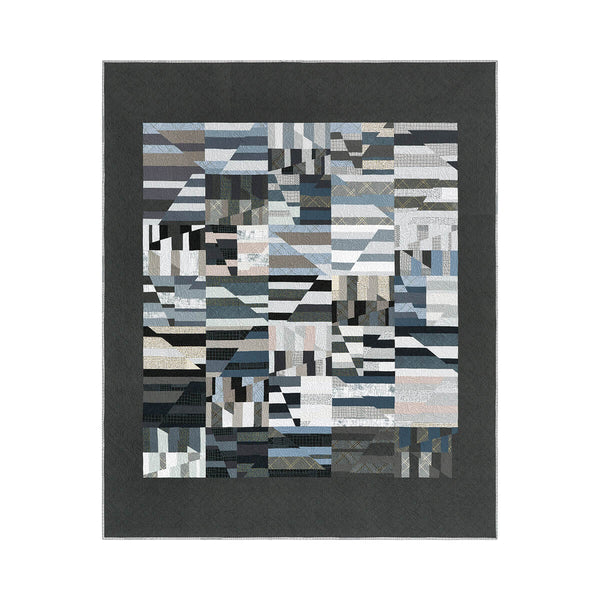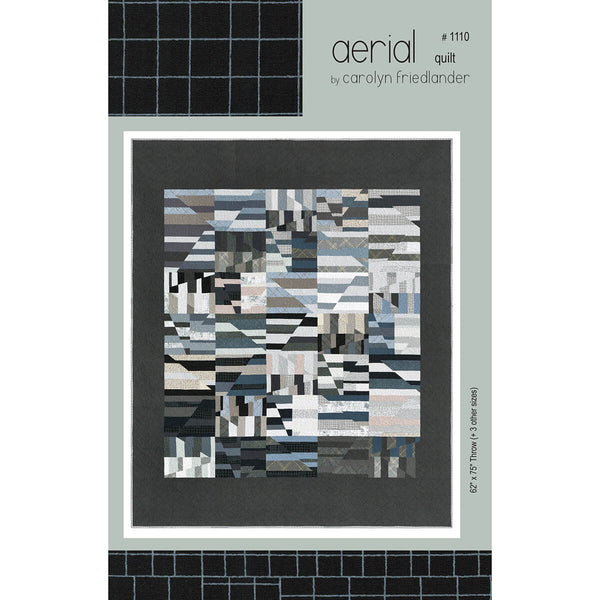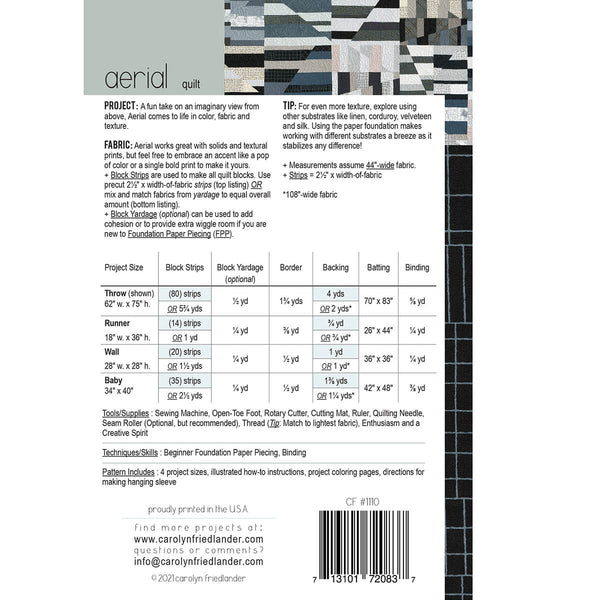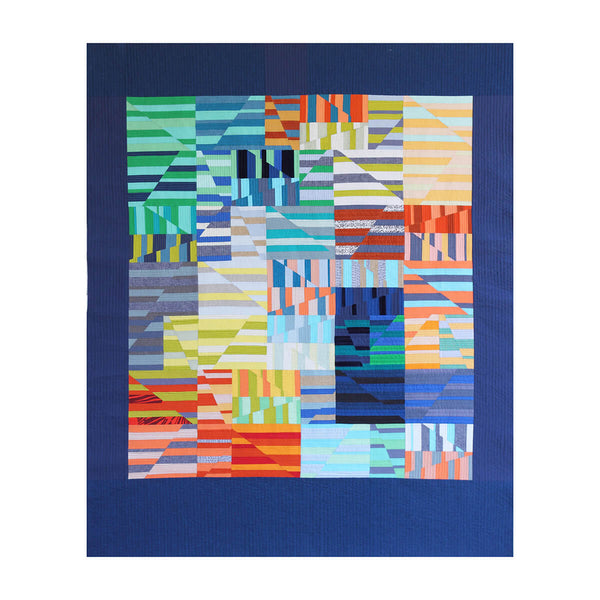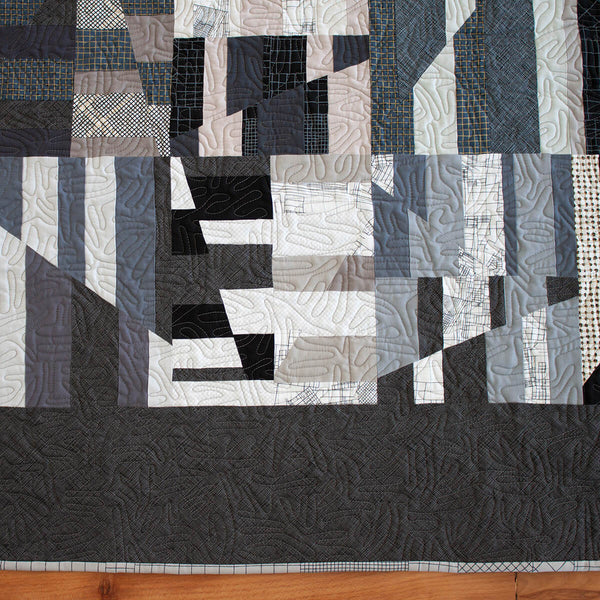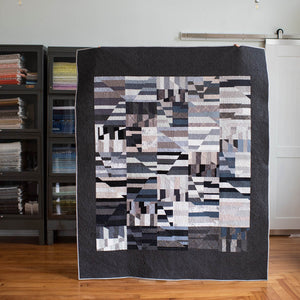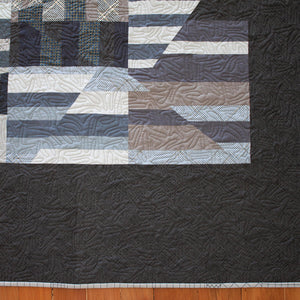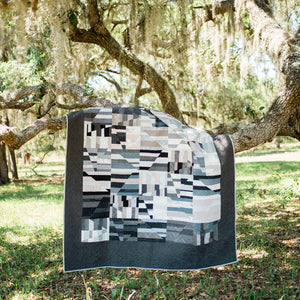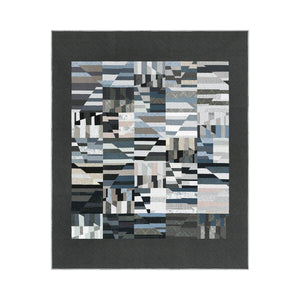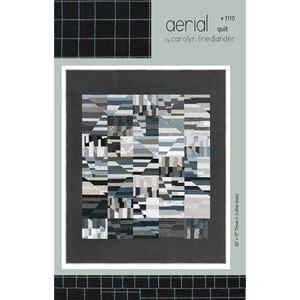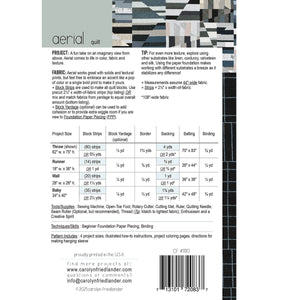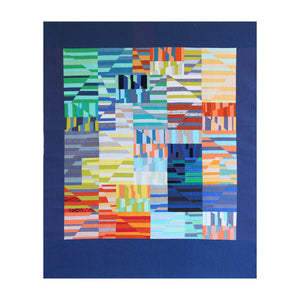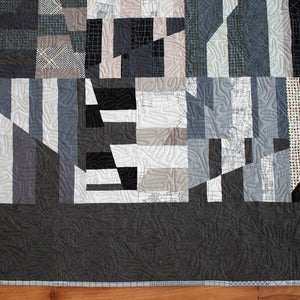 Aerial Quilt Pattern
A fun take on an imaginary view from above, Aerial comes to life in color, fabric and texture.
Aerial works great with solids and textural prints, but feel free to embrace an accent like a pop of color or a single bold print to make it yours.
Tip: For even more texture, explore using other substrates like linen, corduroy, velveteen and silk. Using the paper foundation makes working with different substrates a breeze as it stabilizes any difference!
Project Sizes
62″ x 75″ (Throw), 18" x 36" (Runner), 28" x 28" (Wall), 34" x 40" (Baby)
Techniques/Skill Level
Beginner-friendly foundation paper piecing, basic piecing and binding
Fabric
Works well with 2½" strips, yardage or scraps. Cover sample is made from my CF Grid Group fabrics.
Pattern Includes
Four size options, how-to instructions with illustrations, project coloring pages, directions for making a hanging sleeve
Featured Projects + Additional Resources
Aerial in CF Grid Group and Collection CF
Aerial projects on the blog