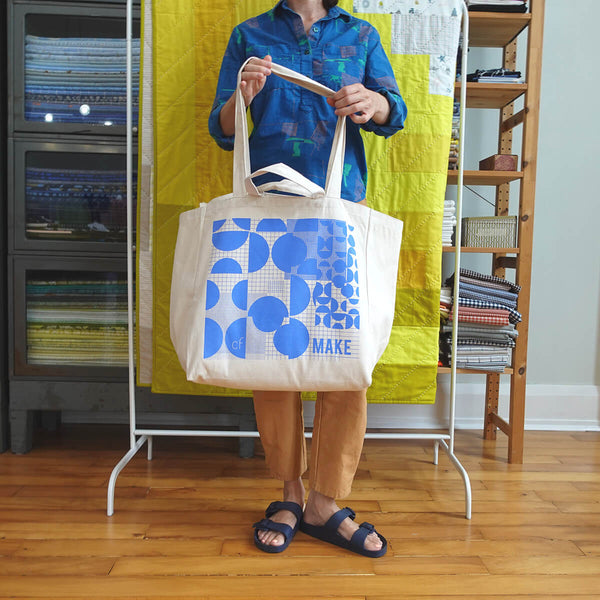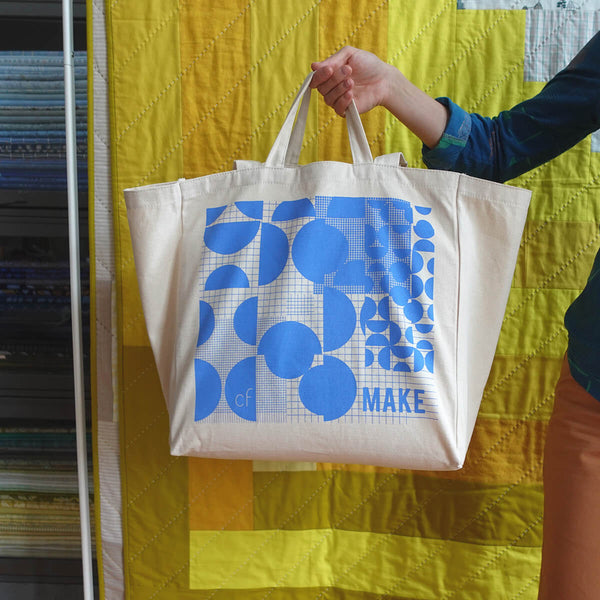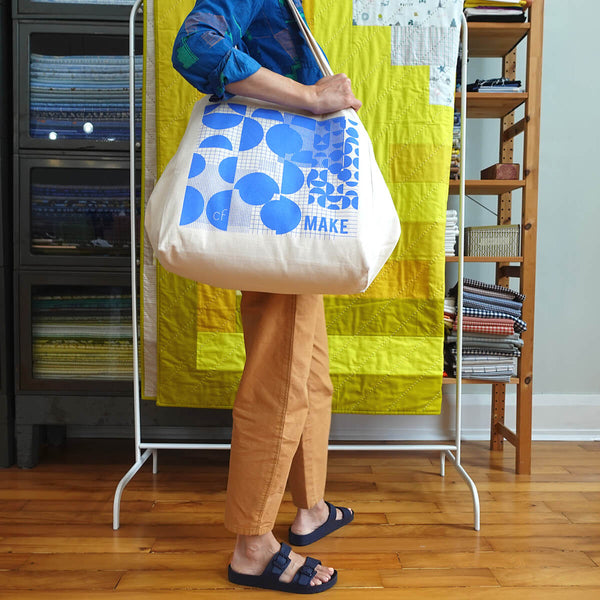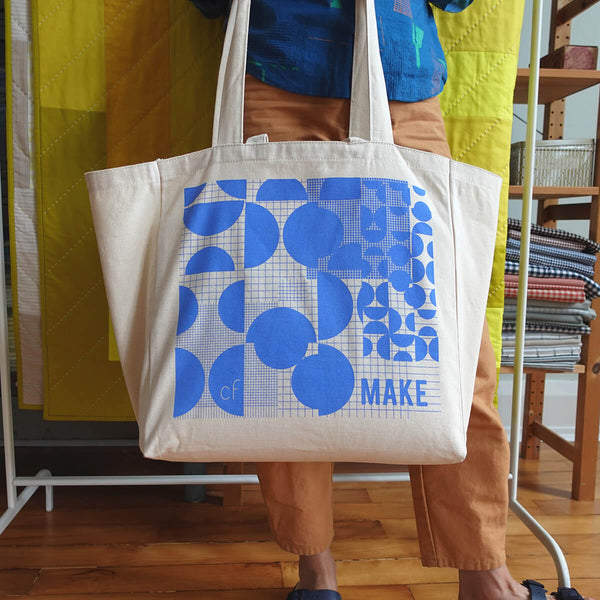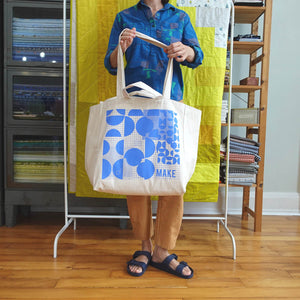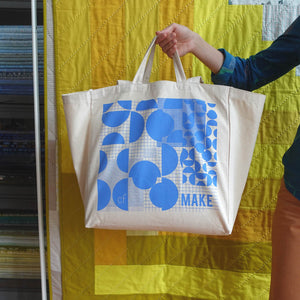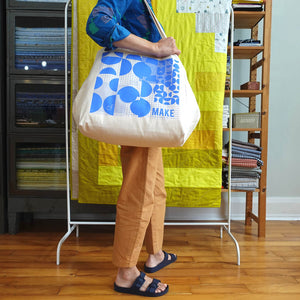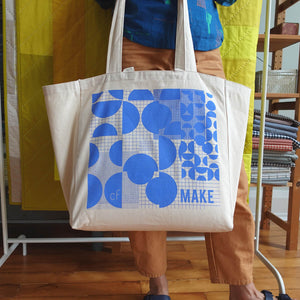 CF Blue Project Tote Bag
CF Blue Maker's Tote Bag
I use this tote bag nonstop! 
It's a big bag (14.5" x 14.5" x 8") that can hold lots of stuff, and it has two sets of handles--short and long. This makes it easy to grab and hold in your hand or hang over your shoulder. I love having that option. 
Each bag is made from a beautifully soft, 8oz brushed cotton canvas and features a blue screen-printed motif that I designed. The design is one I've played around with using shapes from my Cliff project that I might decide to pattern up sometime.