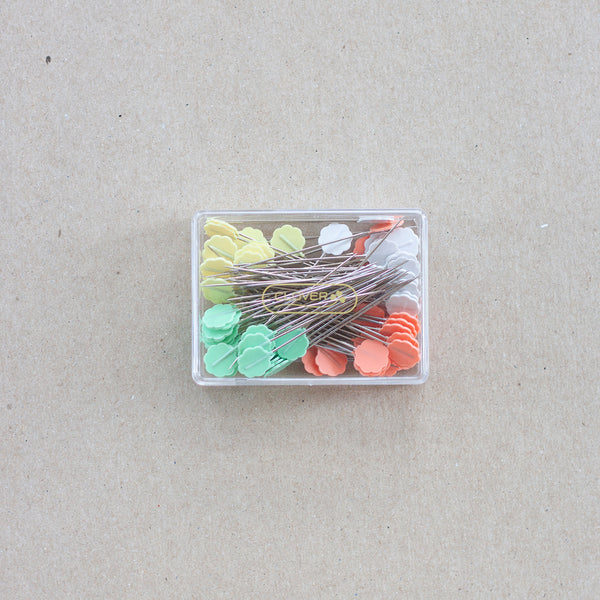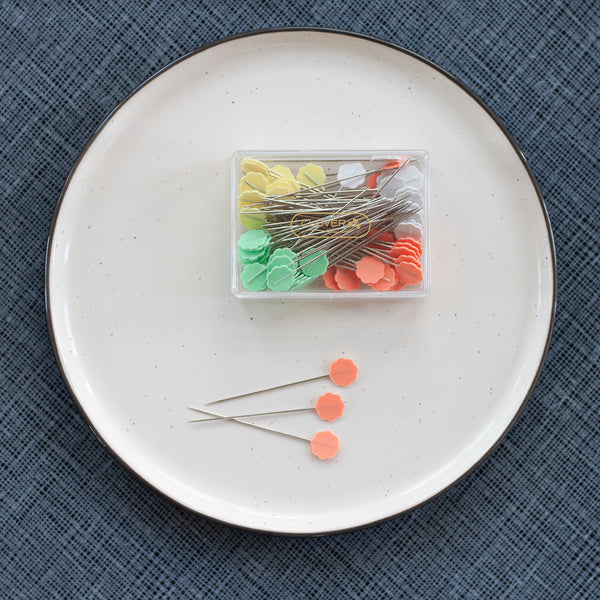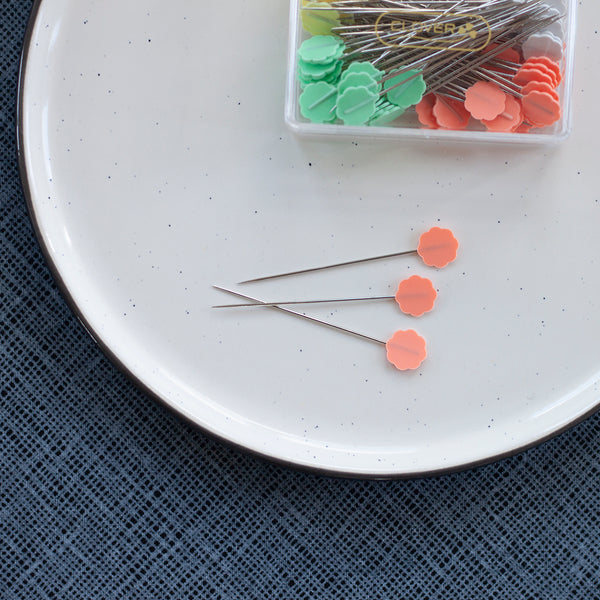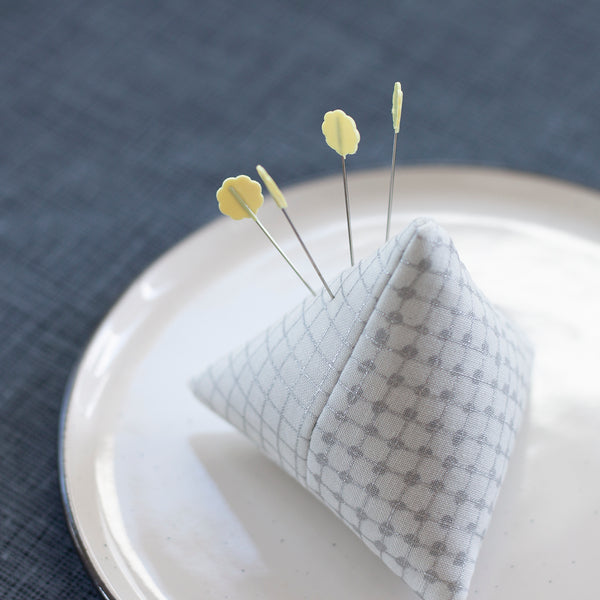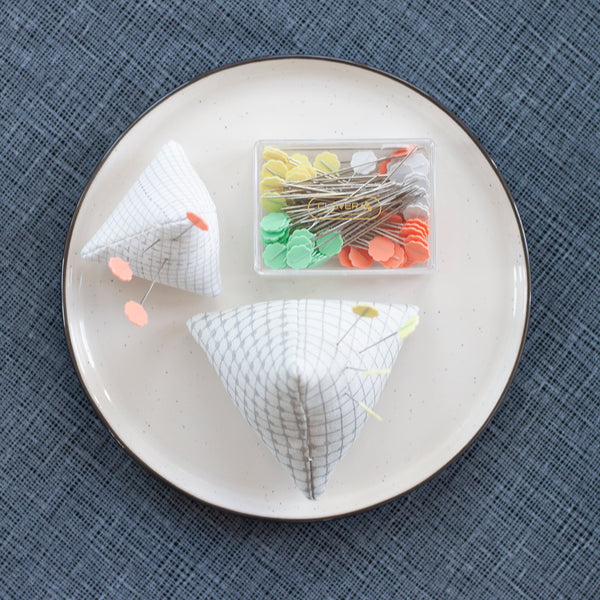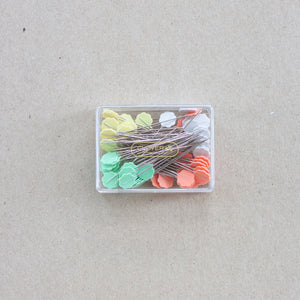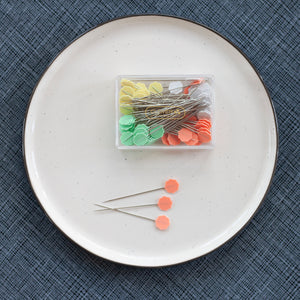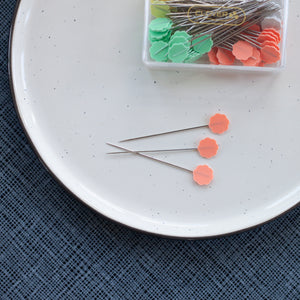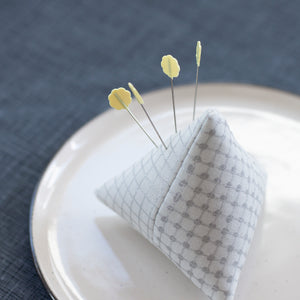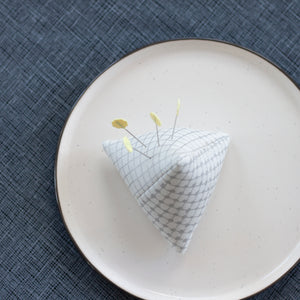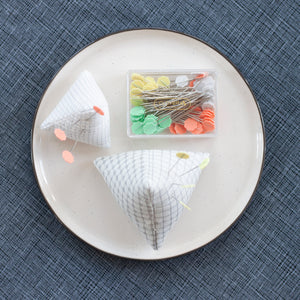 Clover Flower Head Pins (boxed)
Clover Flower Head Pins (Boxed), 100 pins in a handy closable case.
These are my favorite pins to use for any basic sewing. I use them to hold blocks and borders in place before sewing them together. I also like using these pins when making garments. The generous length holds layers of fabric together well, while the flower head makes them easy to grip. Plus, the colors are enjoyable to look at.
Description
(100) 0.70mm x 54mm pins with steel needle and ABS Resin head in a reusable plastic case.
Note: Head is not heat-resistant. Do not iron directly.
Pins are anti-rust treated. If you have difficulty in pinning onto fabric, polish with a cloth.
Can Use With
Any basic piecing, garment sewing, etc. These pins are my go-tos.