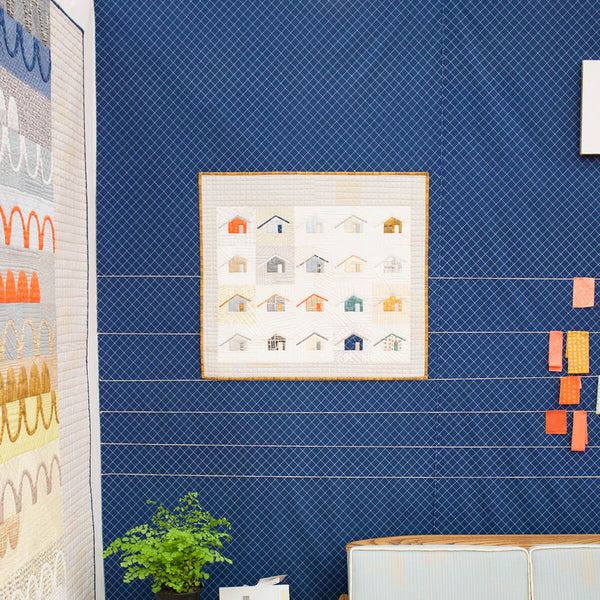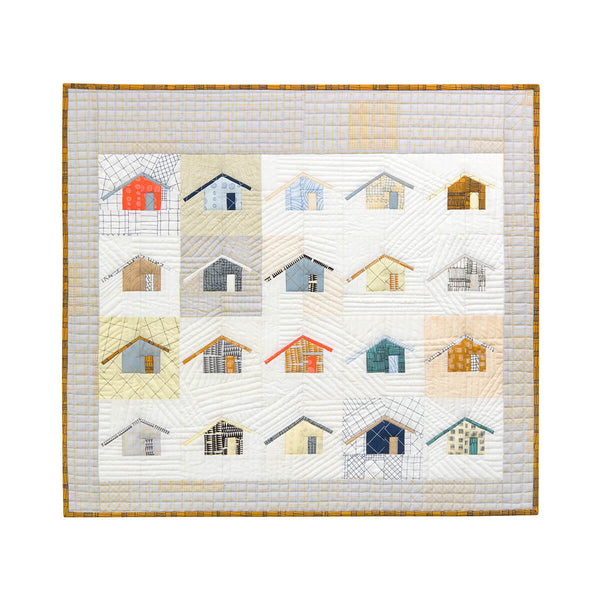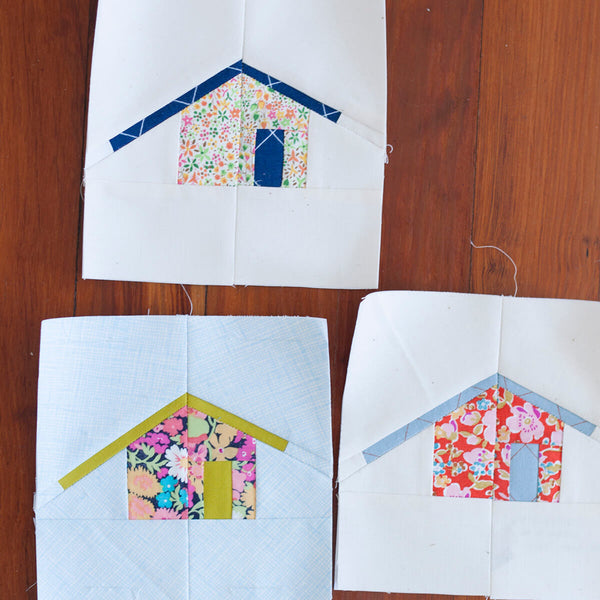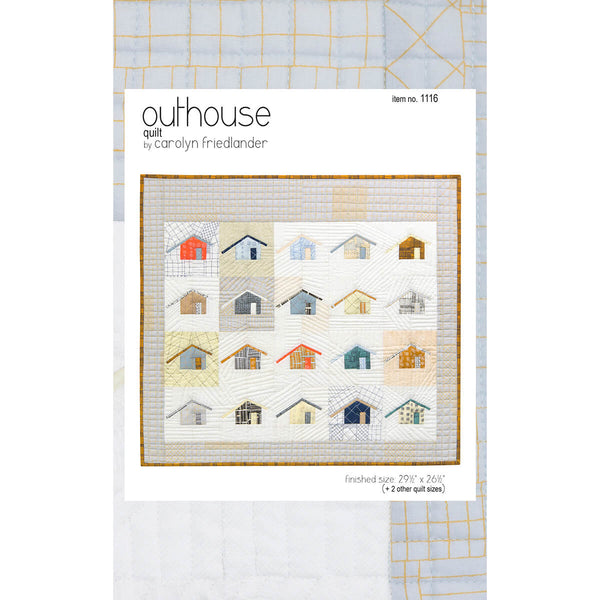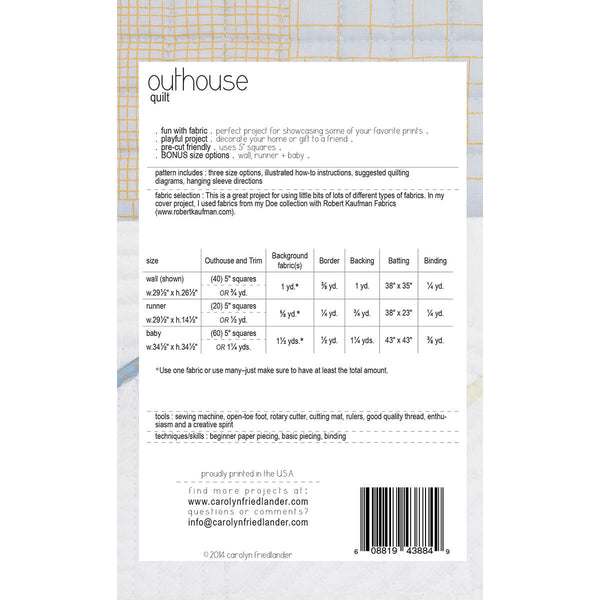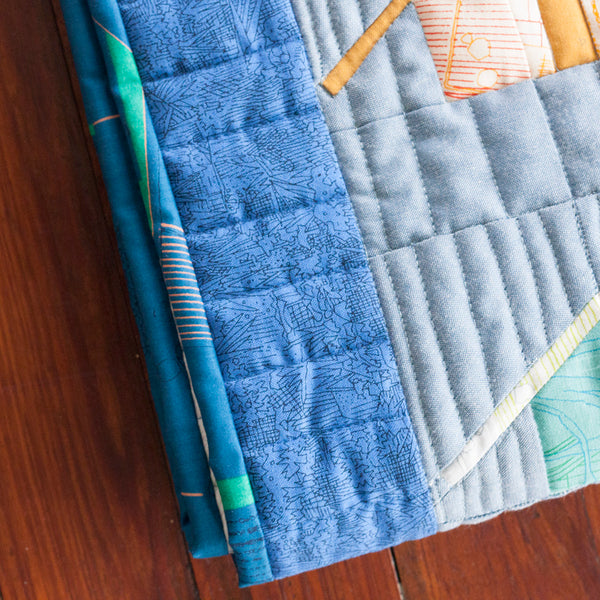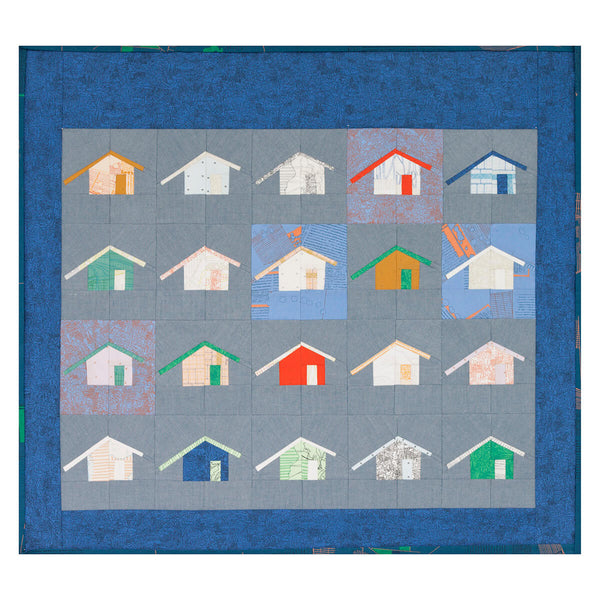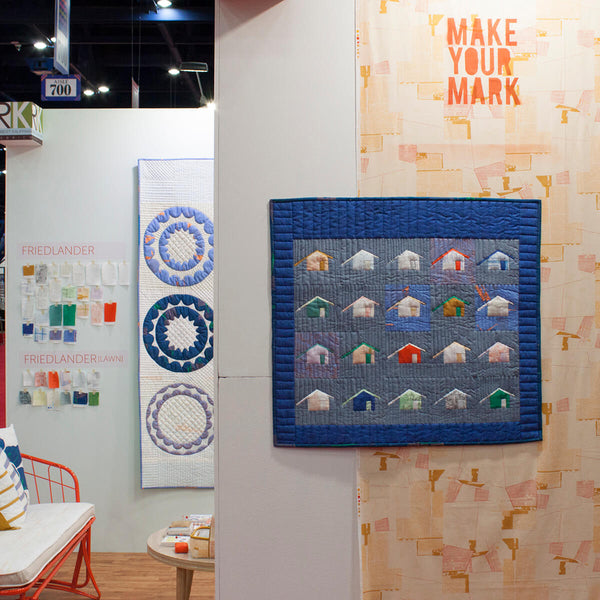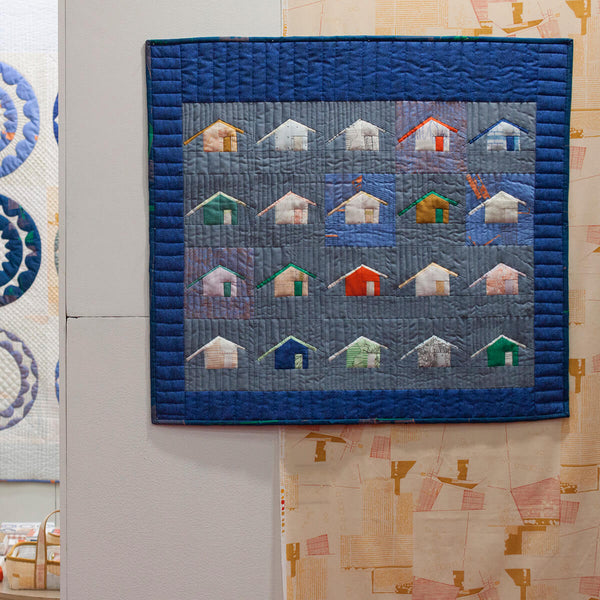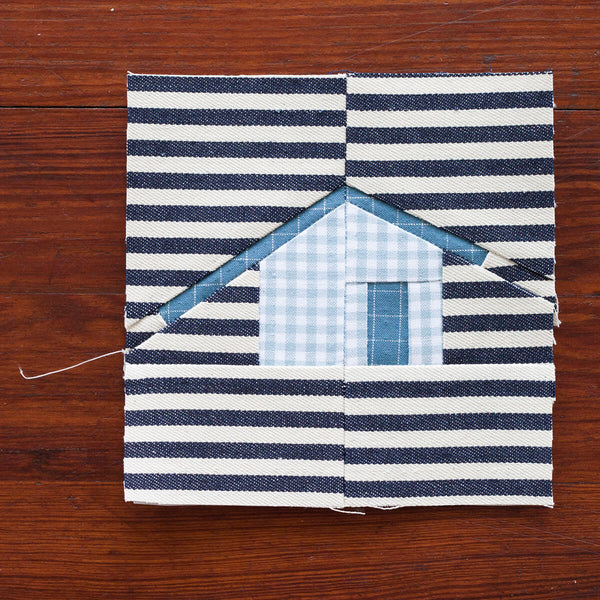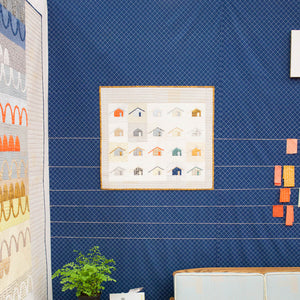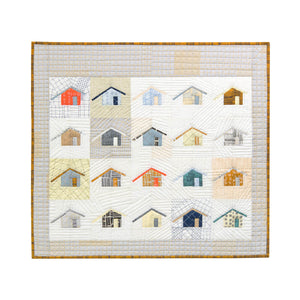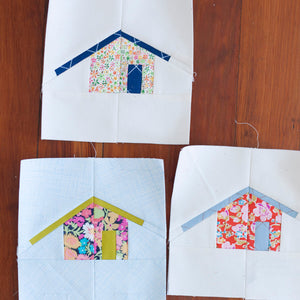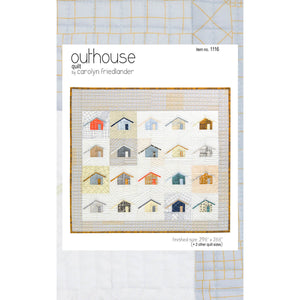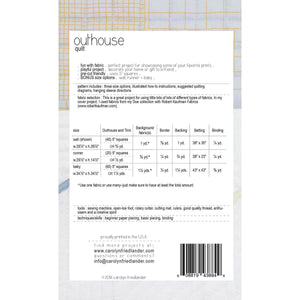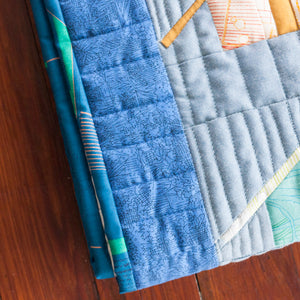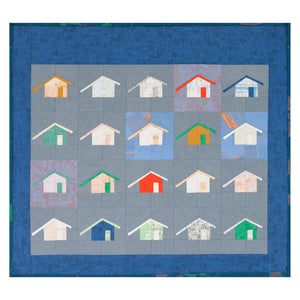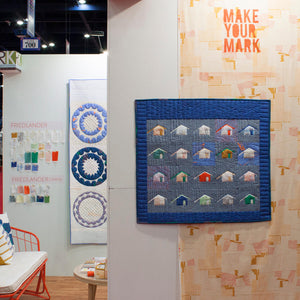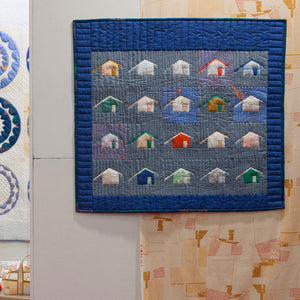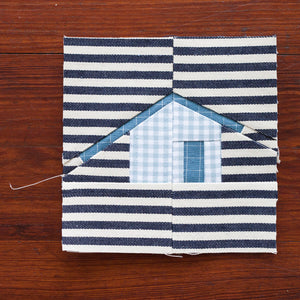 Outhouse Quilt Pattern
Sometimes all you need is a simple shape to showcase a fun idea in your favorite fabrics! Super cute and full of flavor, this project is inspired by a quirky, little outhouse.
Each block is swap-friendly if you want to have fun creating with your friends!
Project Sizes
29 1/2″ x 26 1/2″ (Wall), 29 1/2" x 14 1/2" (Runner), 34 1/2" x 34 1/2" (Baby)
Fabric
Works well with 5" squares.
All you need is a pack of 5″ squares for your houses plus background and border fabric!
Techniques/Skill Level
Beginner foundation paper piecing, basic piecing and binding
Pattern Includes
How-to instructions with illustrations, suggested quilting diagrams, directions for making a hanging sleeve
Featured Projects + Additional Resources
Outhouse projects on the blog