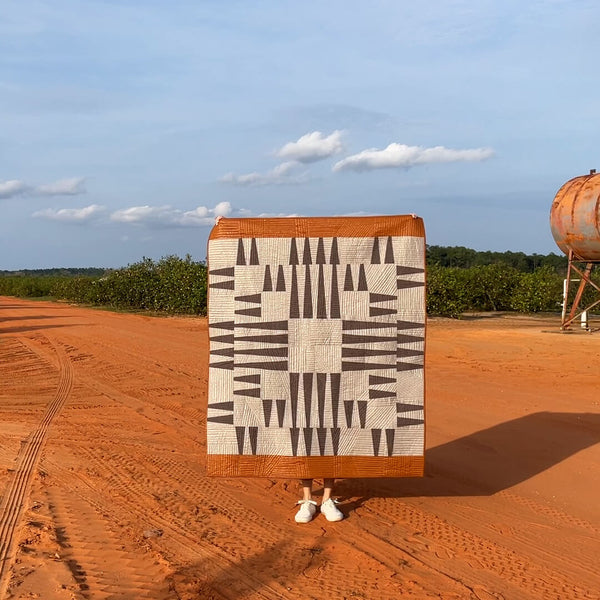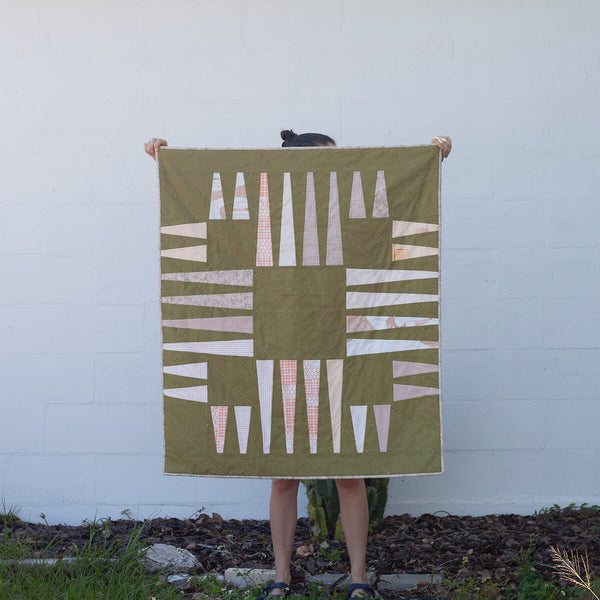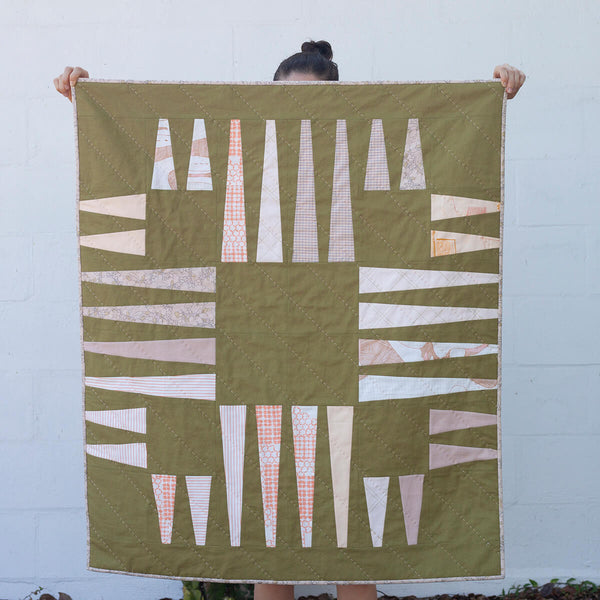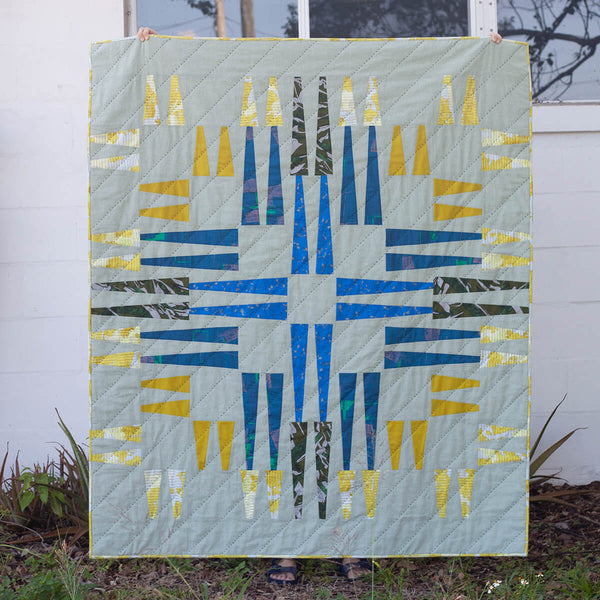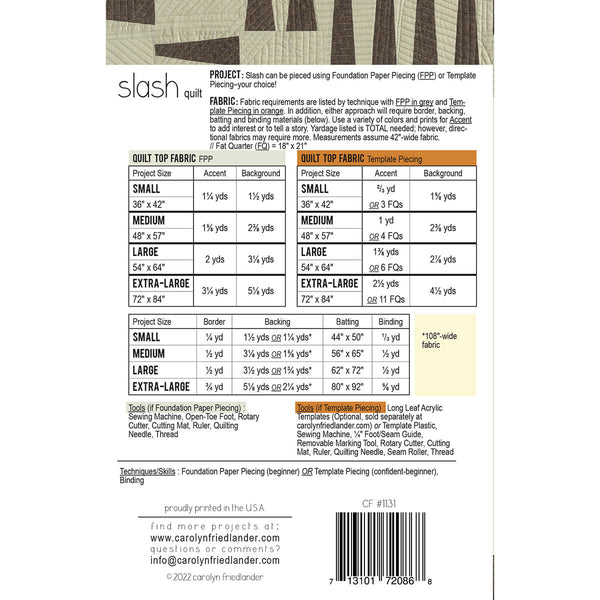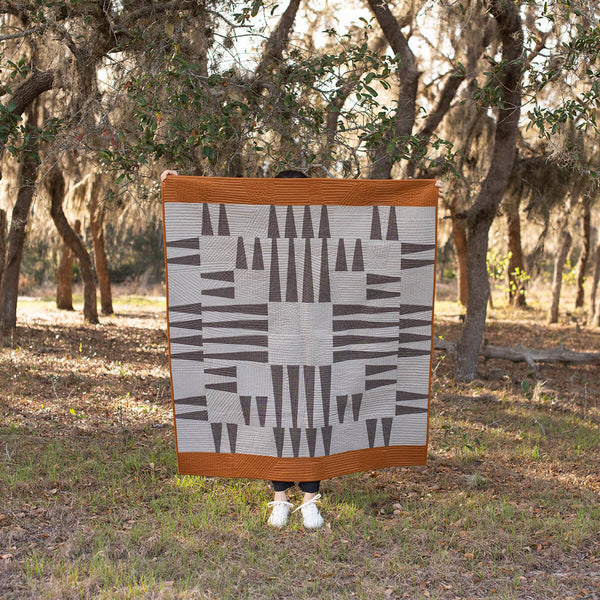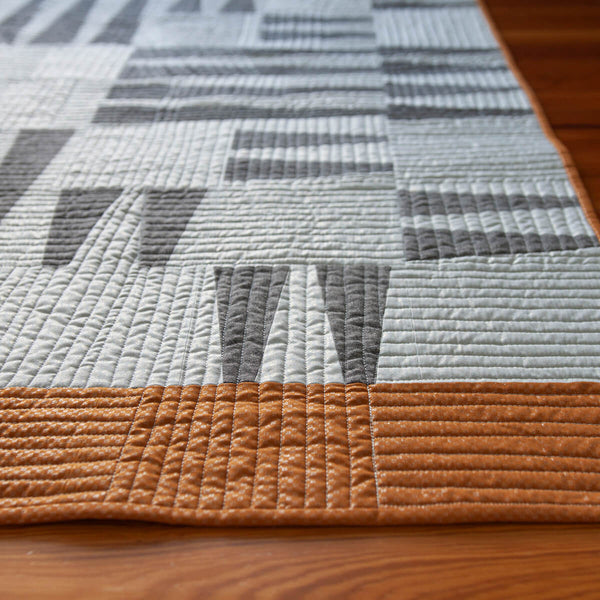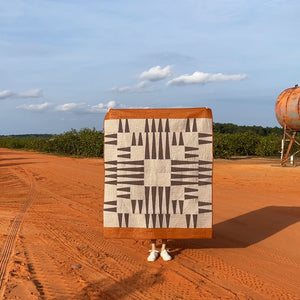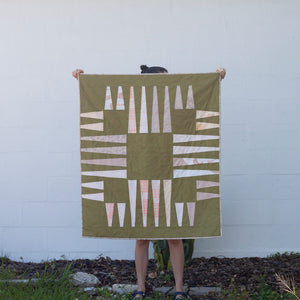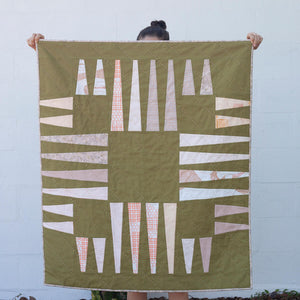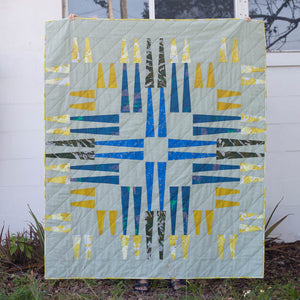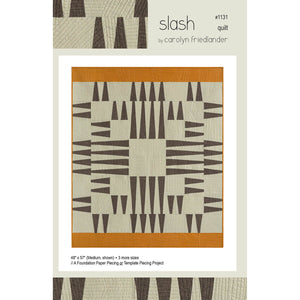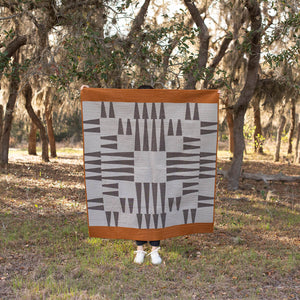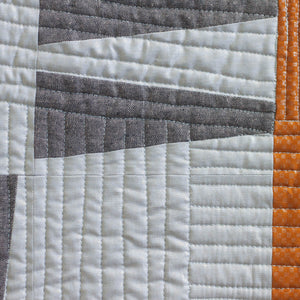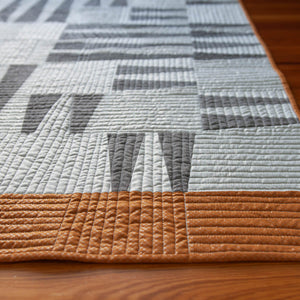 Slash Quilt Pattern
Slash is a medallion-style project in four size options. The design can be made up in two main fabrics OR many! I love a design that can be taken in a bunch of different directions, and Slash is definitely that.
// The Slash project can be pieced using Foundation Paper Piecing or Template Piecing (and 
optional Long Leaf Templates
)--your choice! Both technical approaches are covered in the pattern.
Project Sizes
Four size options include; 36" x 42" (Small), 48" x 57" (Medium), 54" x 64" (Large), and 72" x 84" (Extra-Large).
Fabric
Fat Quarter (18" x 21") or yardage friendly
Cover project is made using my Languid collection.
Techniques/Skill Level
// Beginner foundation paper piecing OR confident-beginner template piecing
Tip: Foundation Paper Piecing may be easier for beginners to create a professional looking result, and Template Piecing may be a bit faster but relies on an accurate seam allowance and even pressing.  
Instructions give you two options for how to piece the project. You can use Foundation Paper Piecing or Template Piecing. Not sure which technique you prefer? Read through each section and make a couple of test blocks to see which works best for you!
Want the templates? Slash works with my Long Leaf Acrylic Templates that can be found here.
Pattern Includes
Four project sizes, how-to instructions highlighting two technical approaches
Featured Projects + Additional Resources
Slash Projects on the blog