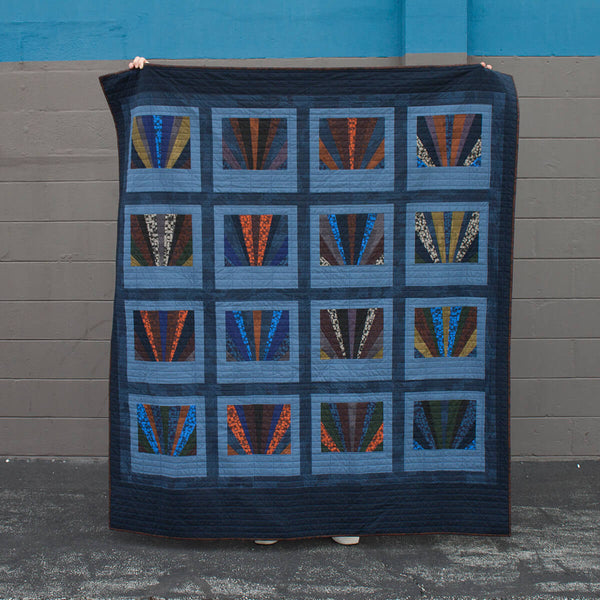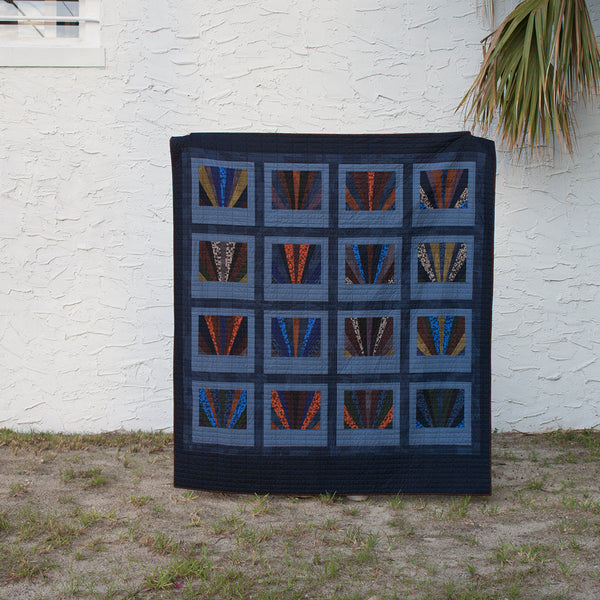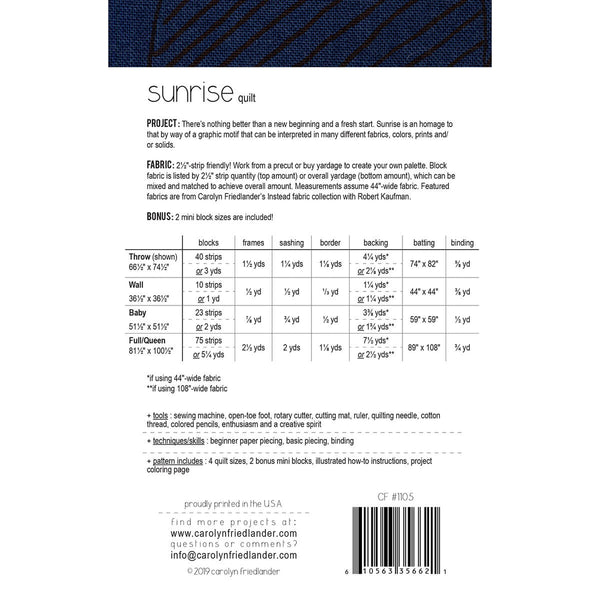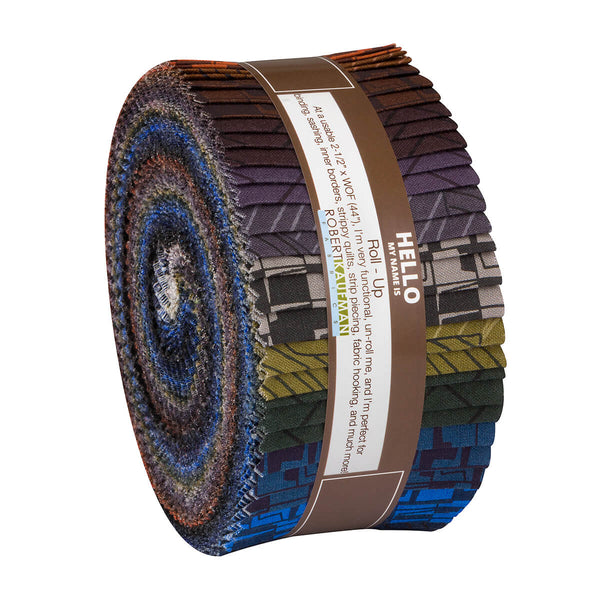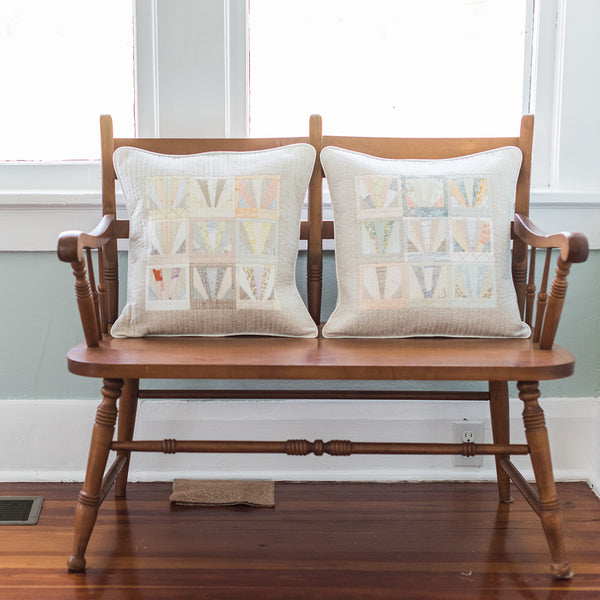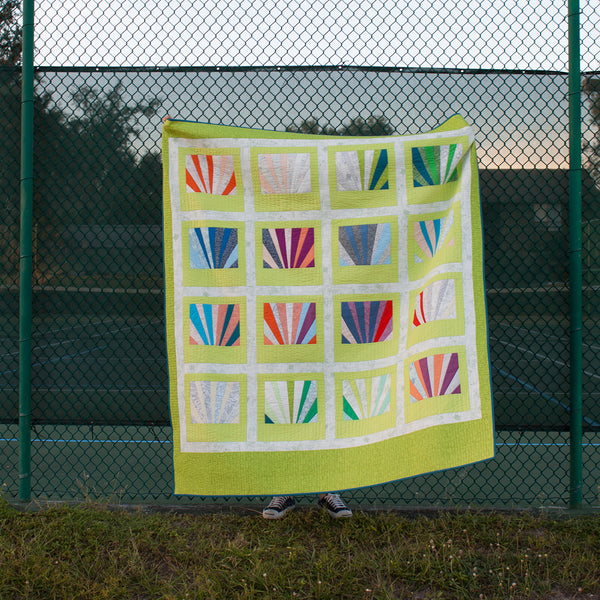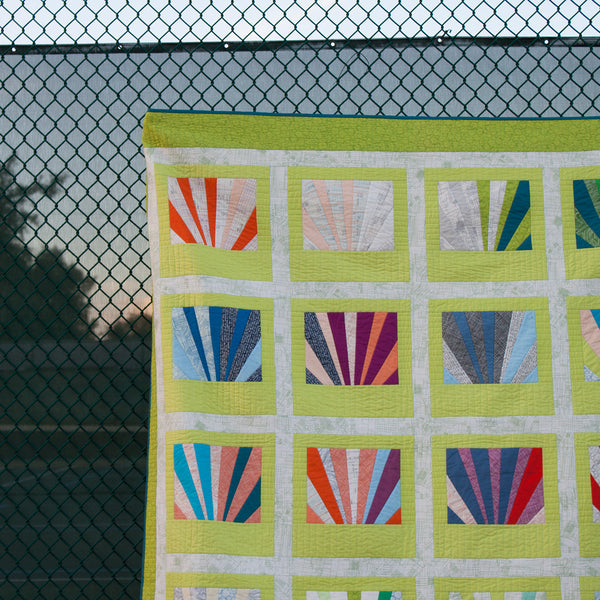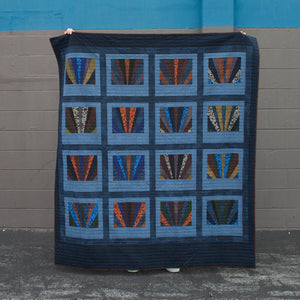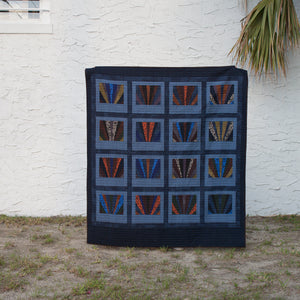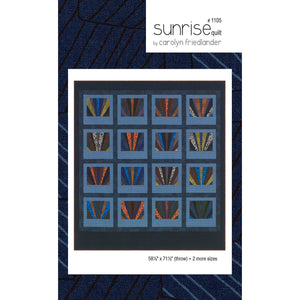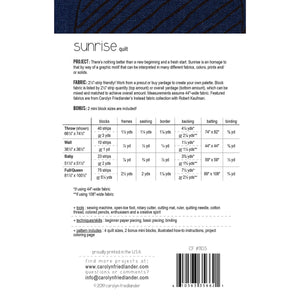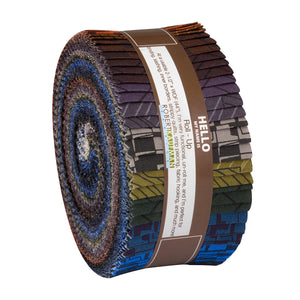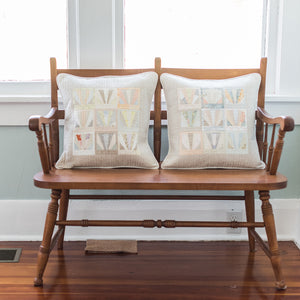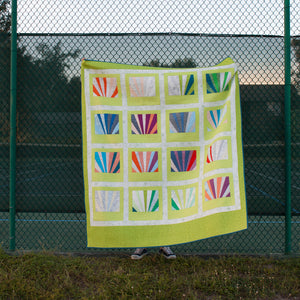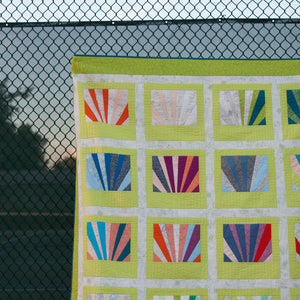 Sunrise Quilt Pattern
There's nothing better than a new beginning and a fresh start. Sunrise is an homage to that by way of a graphic motif that can be interpreted in many different fabrics, colors, prints and/or solids.
++ As an ongoing initiative to support equal justice reforms, 100% of the proceeds of this digital pattern ($12) will be donated to the Social Justice Sewing Academy. (July - September 2021) ++
Project Sizes
66 1/2" x 74 1/2" (Throw), 36 1/2" x 36 1/2" (Wall), 51 1/2" x 51 1/2"(Baby), 81 1/2" x 100 1/2" (Full/Queen)
Fabric
Design works with 2 1/2"-strips! Work from a precut or use yardage to create your own palette. Featured fabrics are from my Instead collection for Robert Kaufman.
Techniques/Skill Level
Beginner-friendly foundation paper piecing, basic piecing, binding
Pattern Includes
Four quilt sizes, two bonus mini blocks, illustrated how-to instructions, project coloring page
Featured Projects + Additional Resources
Instead Sunrise and Some Minis
Sunrise projects on the blog