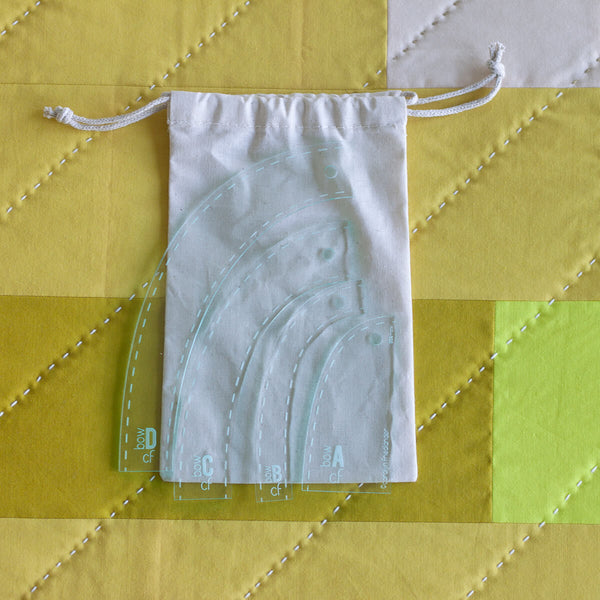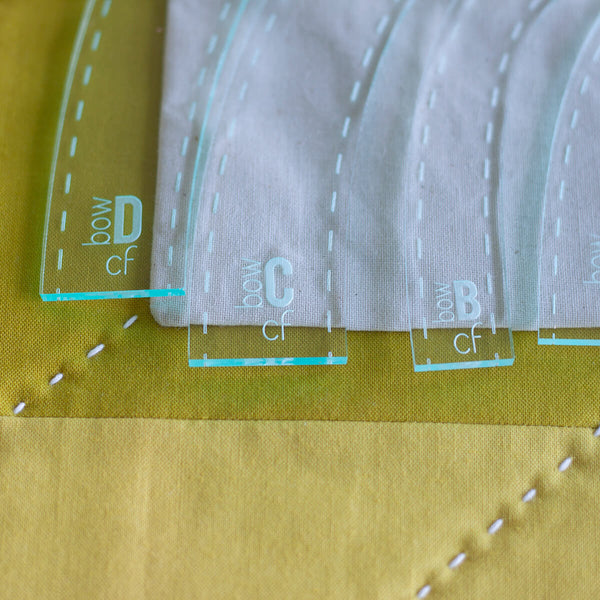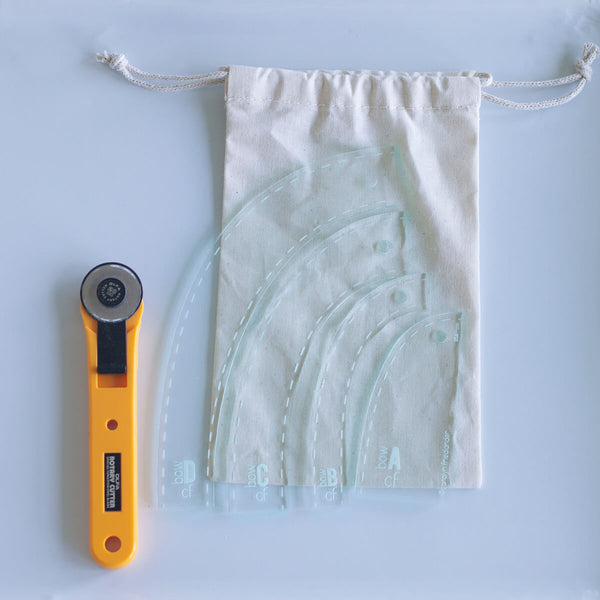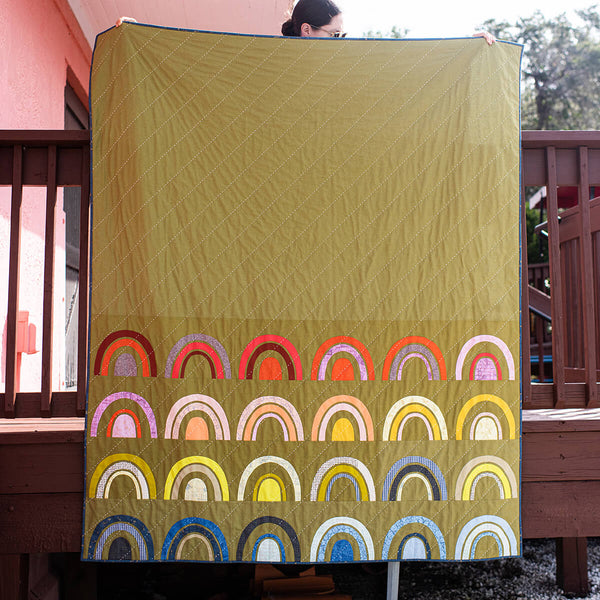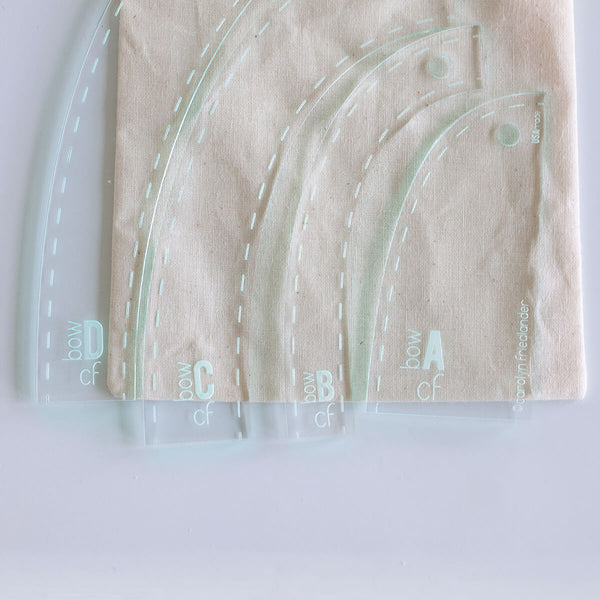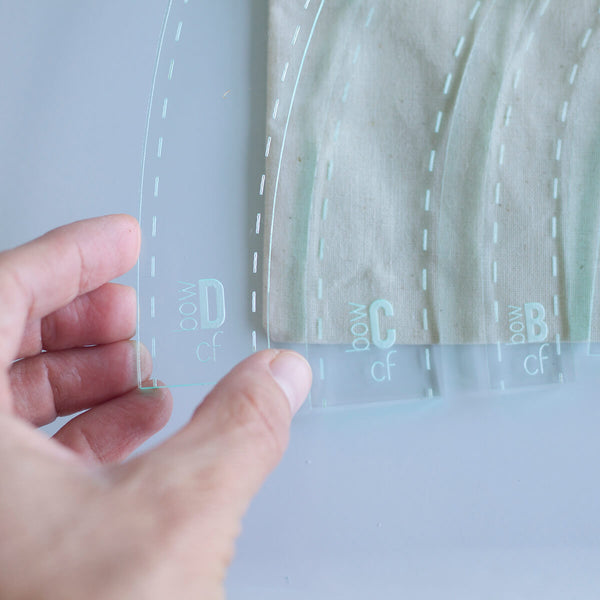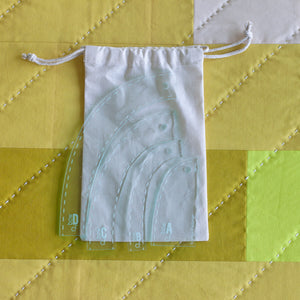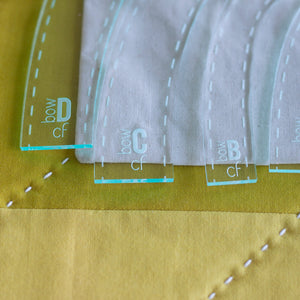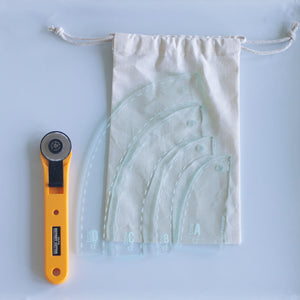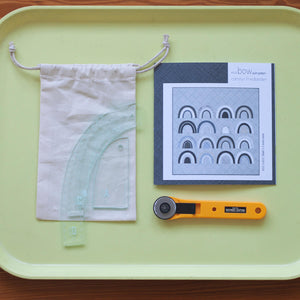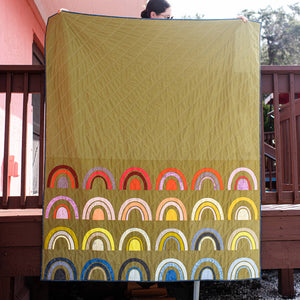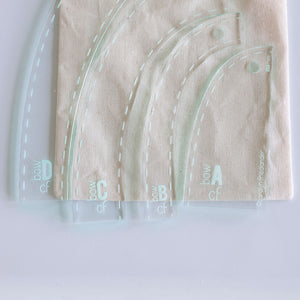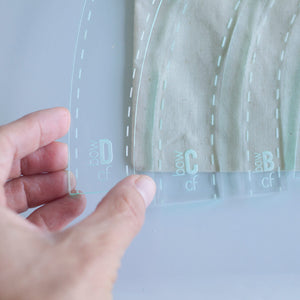 Bow Acrylic Template Set
This product is currently sold out.
Bow Acrylic Template Set is perfect for use with my Bow Quilt Pattern. This 4-piece template set features all of the appliqué shapes to make the project with the 1/8" appliqué seam allowance included. Templates are made from sturdy acrylic in a (lovely) pale sea-glass color, and they feature scored reference markings and a hang hole. These templates are packaged in a drawstring cotton pouch and are rotary cutter friendly!
Note: Bow Quilt Pattern (not included) is sold separately here.
Also Available 
Jen Kingwell Template Grips (perfect for adding good grip to the templates!)
Featured Projects + Additional Resources
Bow Acrylic Template Set (on the blog)
Bow Appliqué Quilt in CF Grid Group
Bow projects on the blog