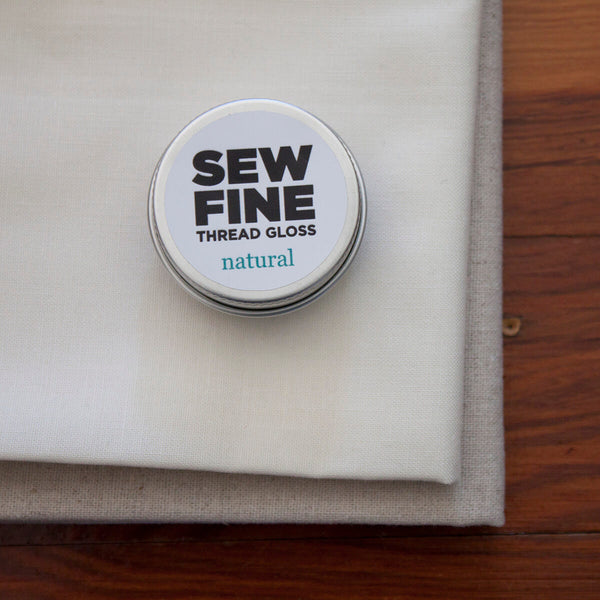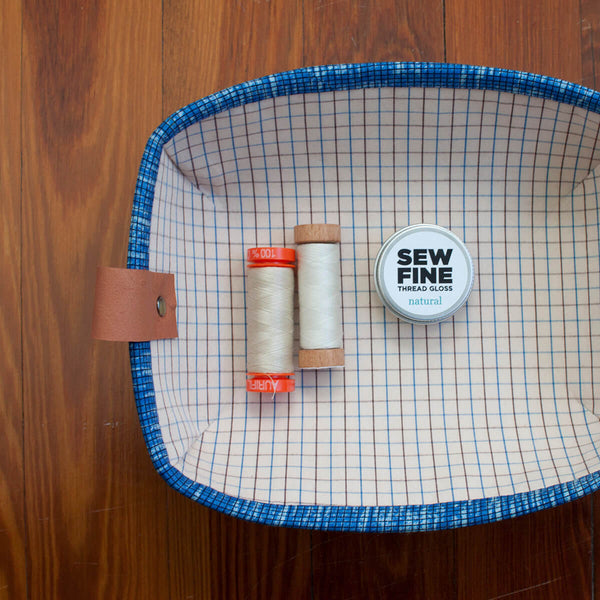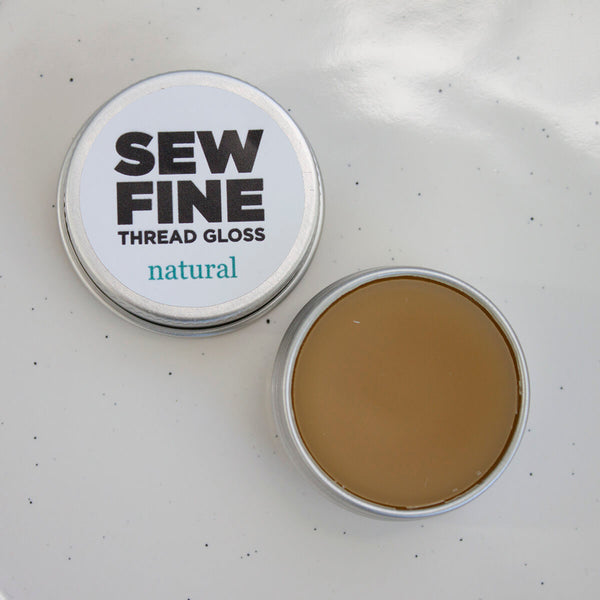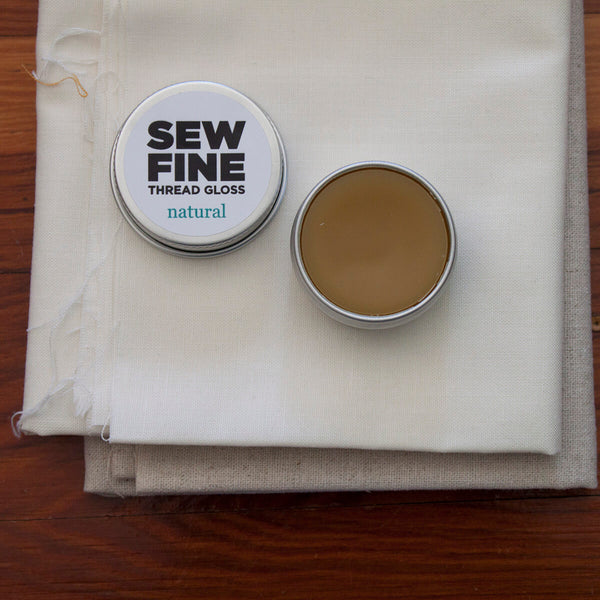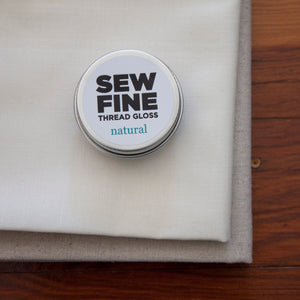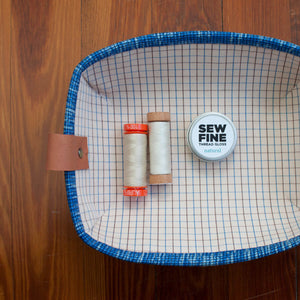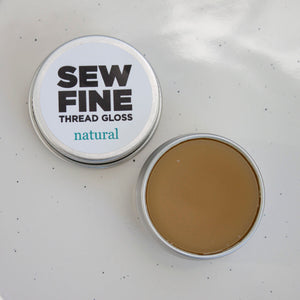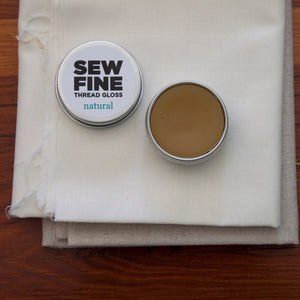 Sew Fine Thread Gloss: Natural
This product is currently sold out.
Sew Fine Thread Gloss is my favorite thread conditioner!
This listing is for one tin of "Natural" Sew Fine Thread Gloss. With no additional fragrances added, the familiar scent of beeswax and honey is delicate and modest.
Each tin contains 0.5oz of thread gloss.
Why condition your threads?
The short answer is that you'll have fewer knots in your thread when doing any kind of handwork. It makes a difference! To read more about my thoughts and practices with thread conditioner, and the story behind this special collaboration, check out my blog post here. (I'm a total thread nerd.)
How to Use
After cutting your length of thread, slide it across the wax with your thumb applying a light pressure so the thread makes contact with the wax. I usually drag the thread across the wax 2-3 times before using a garment knot to finish. Thread your needle and get to stitching!
About Sew Fine
Sew Fine Thread Gloss is made with locally sourced beeswax that has NOT been chemically processed. It is handmade in small batches just outside Ottawa, Ontario, Canada. The light amber color is attributed to this wax being very natural and only one step away from the hive, with absolutely no bleaching or other additives. The beeswax is filtered just once to separate it from the honey and from any leftover hive particles.
Additional Resources
Sew Fine Thread Gloss on the blog