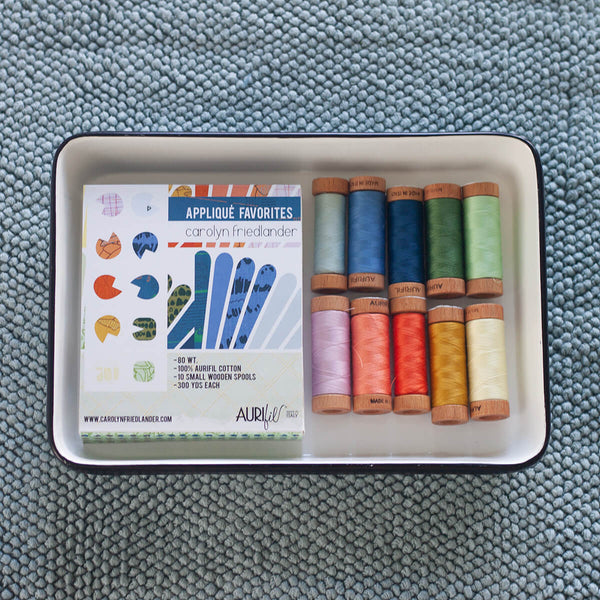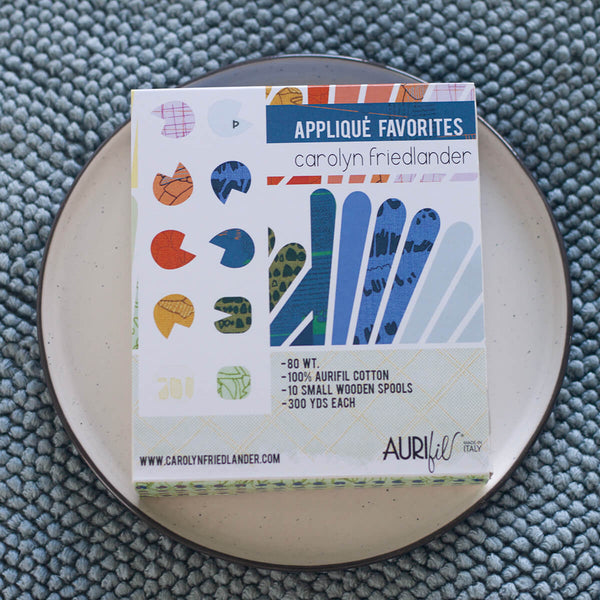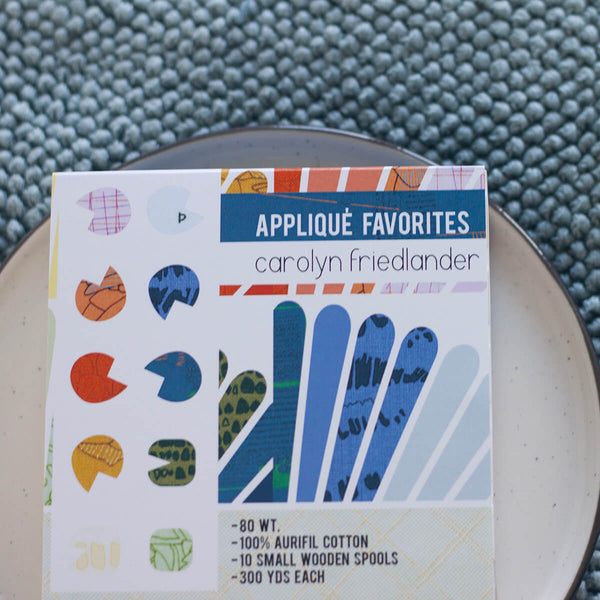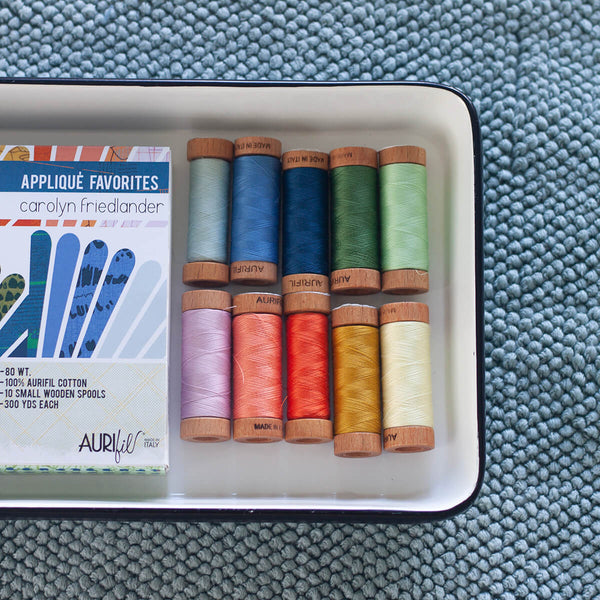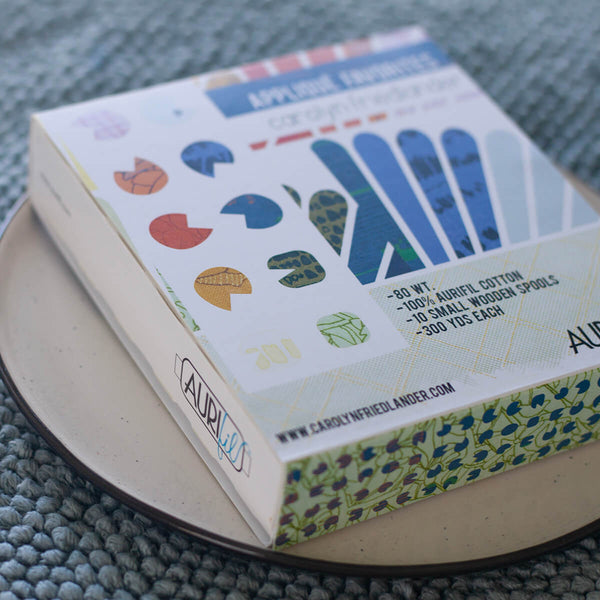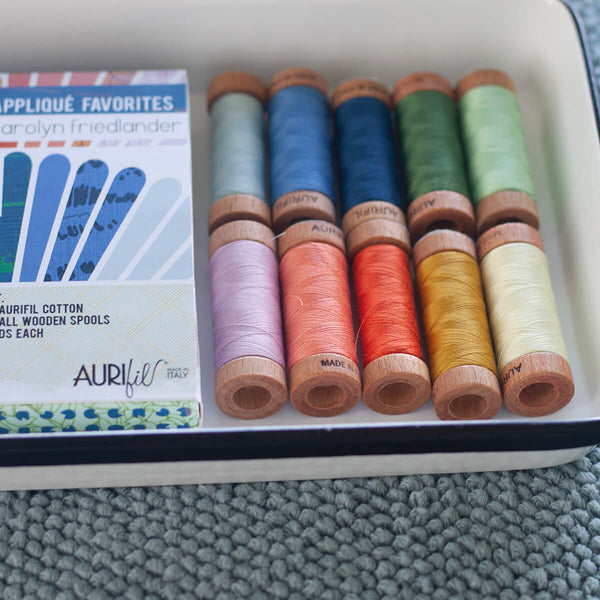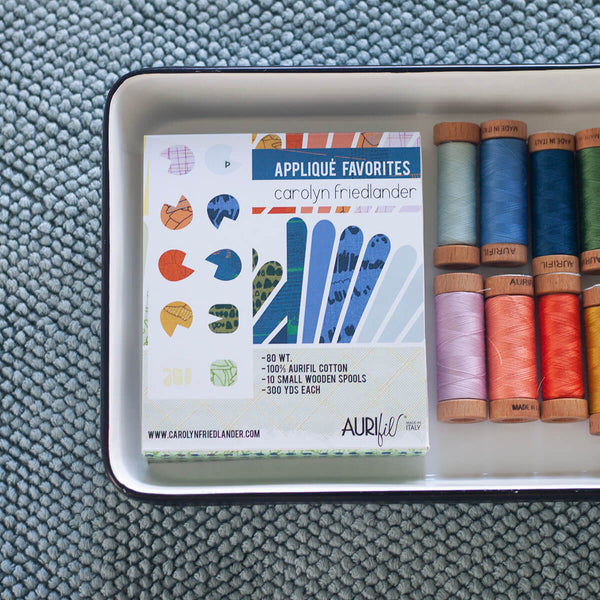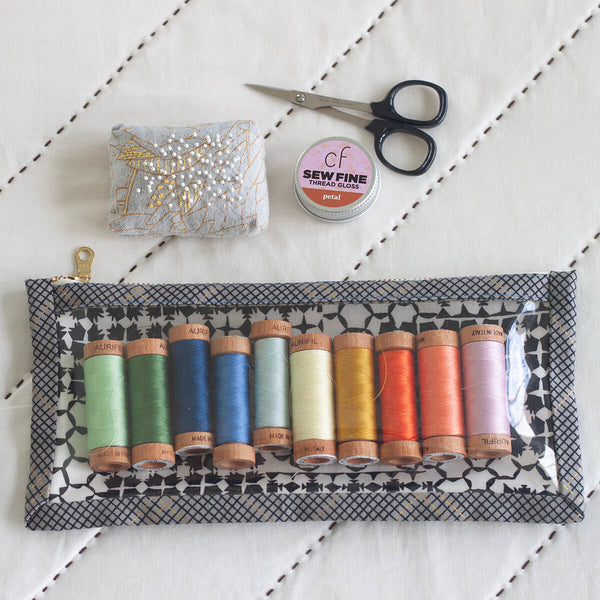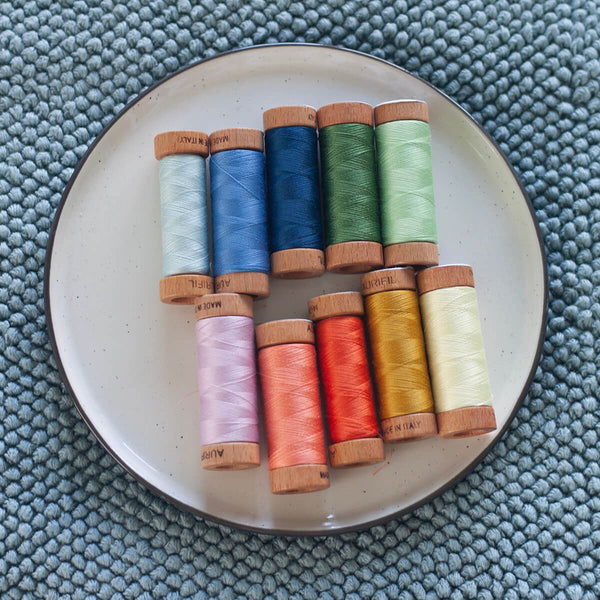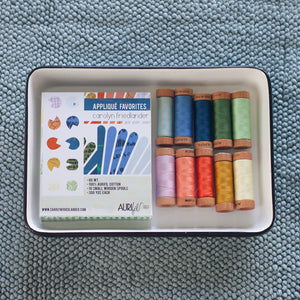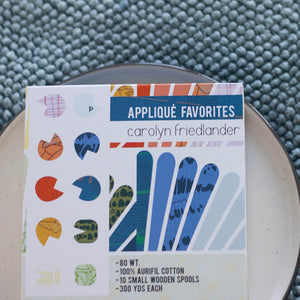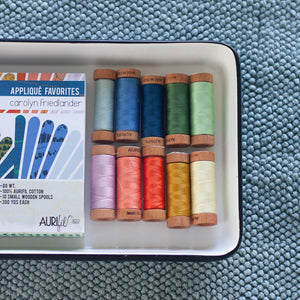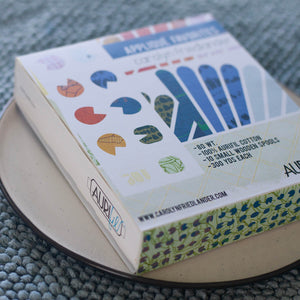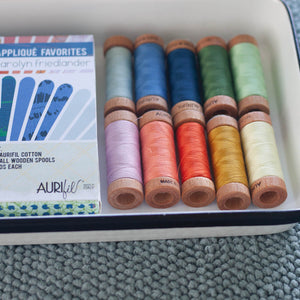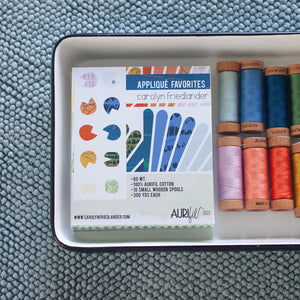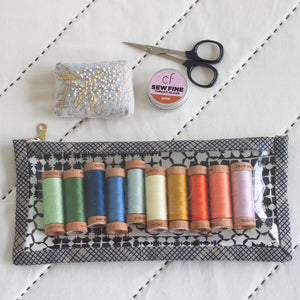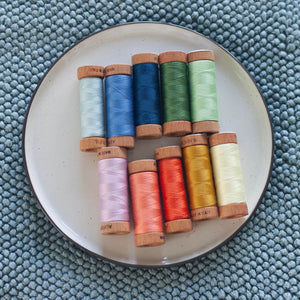 Aurifil Carolyn Friedlander Appliqué Favorites Thread Set
Aurifil Carolyn Friedlander Appliqué Favorites 80wt Cotton Thread Set - 10 (300 yards each) Wooden Spools
Aurifil 80wt cotton thread is my favorite thread for hand appliqué--the threads just disappear into your project, while still being super strong. Combine with Sew Fine Thread Gloss, and you're set!
This set contains 10 spools (300 yards each) of my favorite and most essential colors. Anytime I put together a set of something, I try to cover as many bases as possible. The fineness of the thread means fewer colors cover more bases, and this group aims to cover all of the important ones. The set works well with many projects and--of course--my fabrics. Plus, the small spool size is perfect for travel!
Thread Set Details

// 10 colors, 300 Yards each on wooden spools
// 100% Aurifil Cotton, 80wt Thread
// This set comes in a rigid, cardboard case with colorful sleeve.
// Colors included: 5007, 2725, 2783, 2890, 2880, 2510, 2220, 1154, 5022, 2110
Additional Resources
About this Appliqué Favorites set
Aurifil posts on the blog