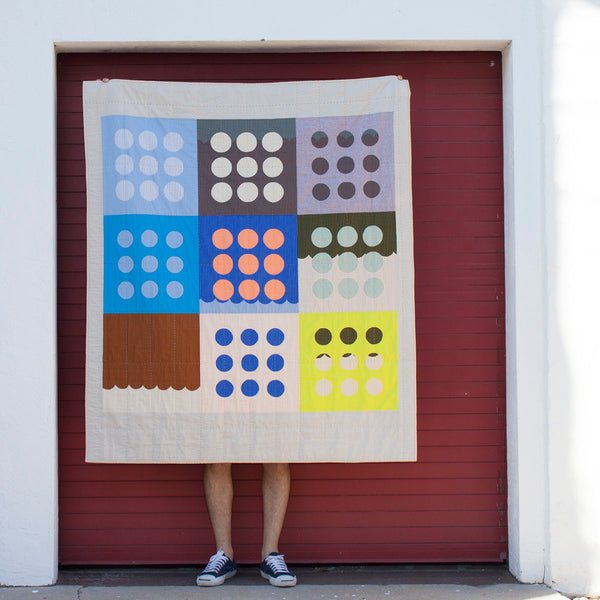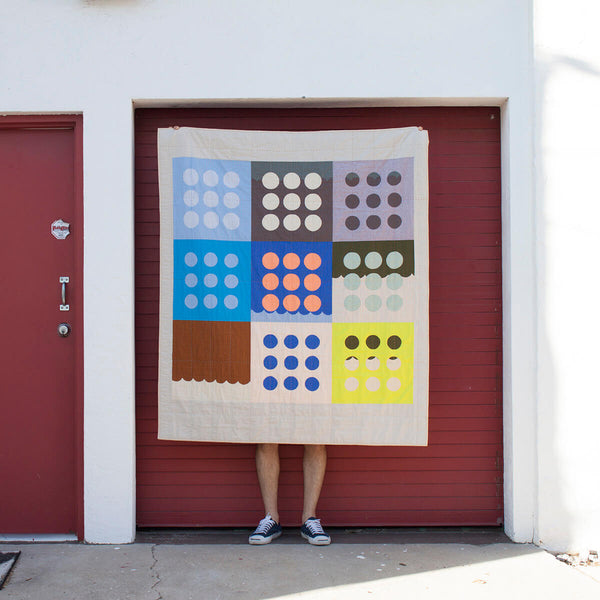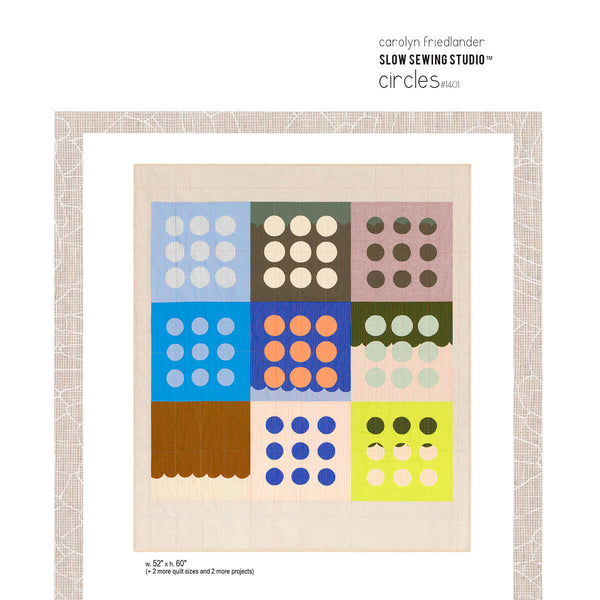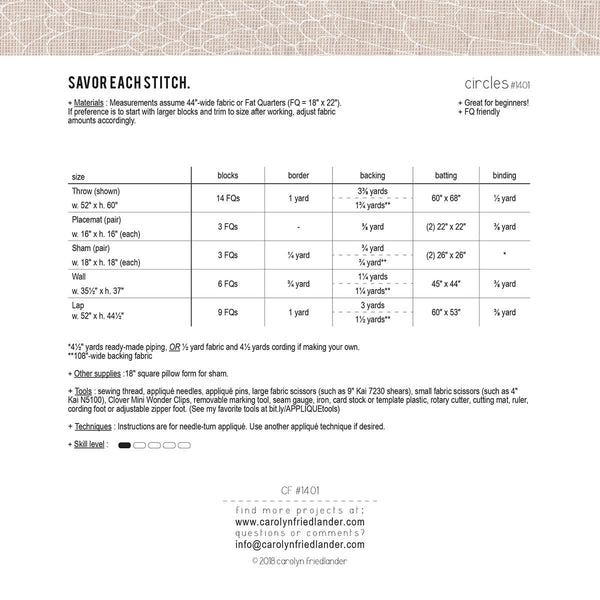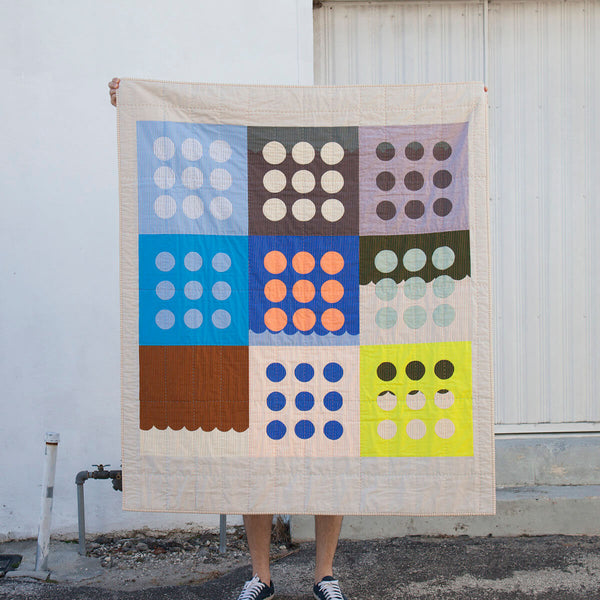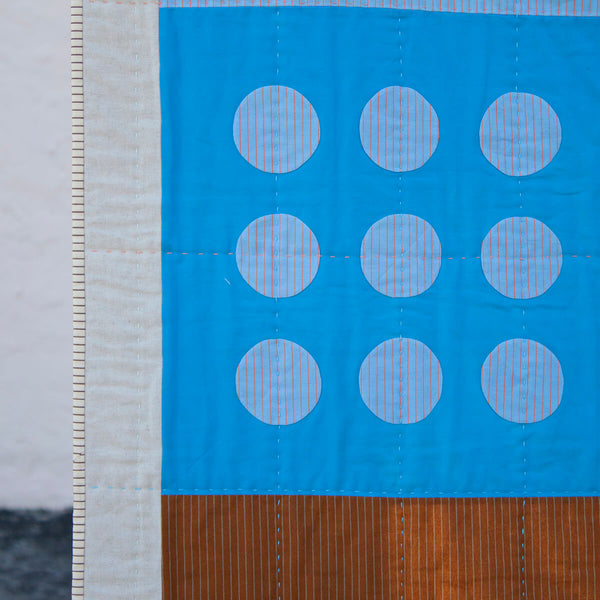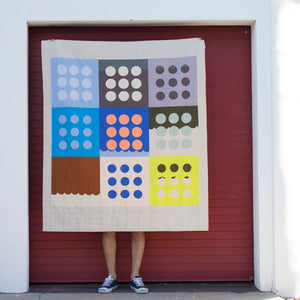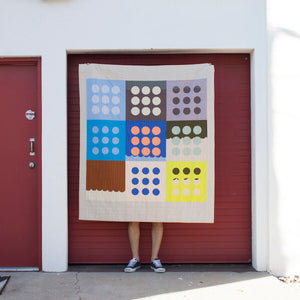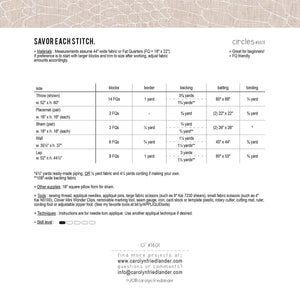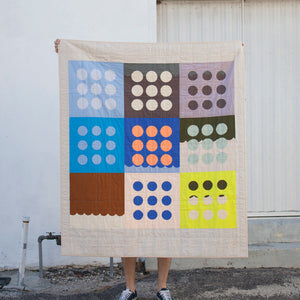 Circles Quilt Pattern
Perfect for beginners and fabric enthusiasts!
Continuous curves and no sharp points make this project a great way to learn and practice your needle-turn appliqué skills. (Or, use any other appliqué technique as well!)
Project works well with fat quarters so it is very easy to mix and match your favorite prints.
Project Sizes
52″ x 60″ (Throw), 16" x 16" each (Placemat Pair), 18" x 18" each (Sham Pair), 35 1/2" x 37" (Wall), 52" x 44 1/2" (Lap)
Fabric
Fat-Quarter (18" x 22) friendly
Techniques/Skill Level
Beginner-friendly needle-turn appliqué (Can use another appliqué technique if desired.), basic piecing
Pattern Includes
How-to instructions with illustrations, directions for making a hanging sleeve, making a pillow sham and mastering bias cording
Featured Projects + Additional Resources
Circles quilt in Harriot fabrics