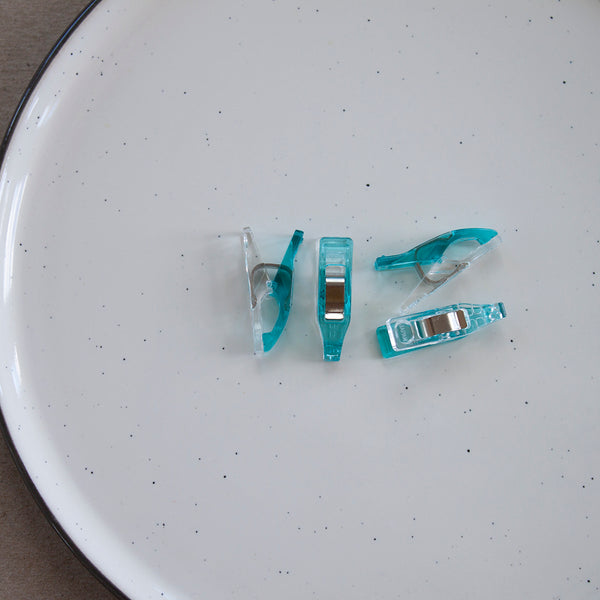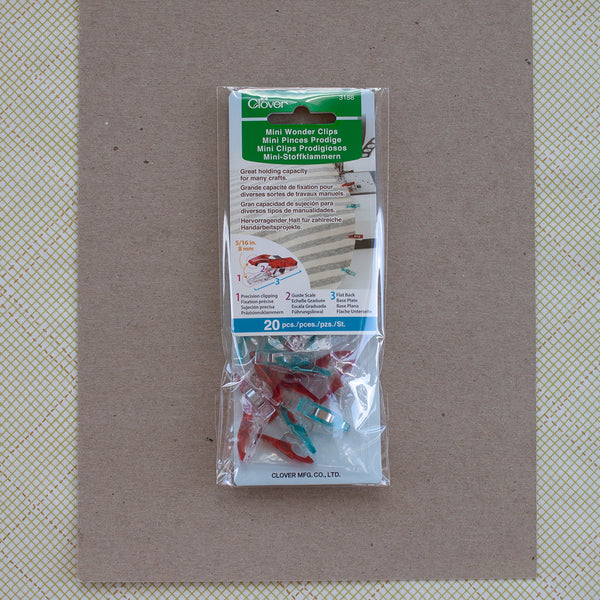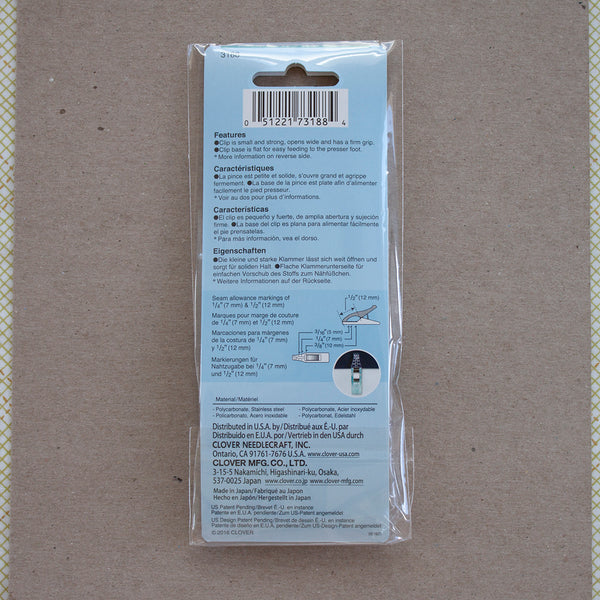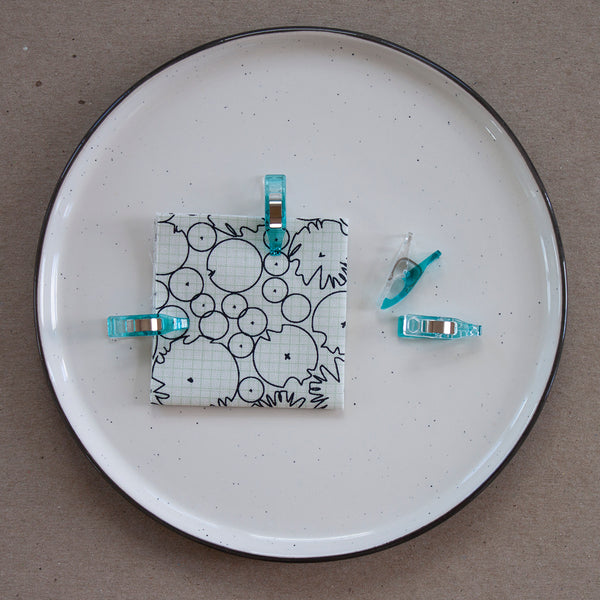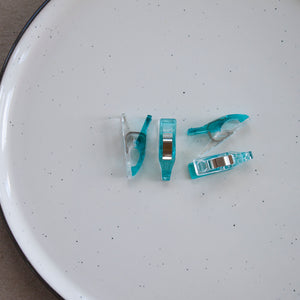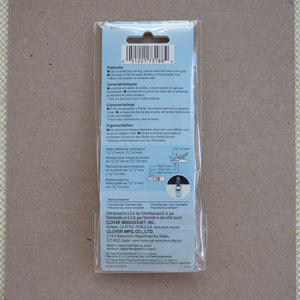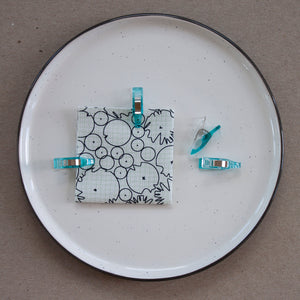 Clover Mini Wonder Clips
Clover Mini Wonder Clips, 20 pcs (10 blue/10 red).
Mini Clover Wonder Clips hold layers of fabric in place without getting in the way.
Description
Clips are small (1 1/16" long, 3/16" wide with a 1/8" nose) and have a firm grip. They open wide (5/16" or 8mm) and feature seam allowance markings of 1/4" (7mm) and 1/2" (12mm).
Made of polycarbonate and stainless steel.
Can Use With
Many of my appliqué projects make use of cutting folded fabric, and these little clips are just the thing for keeping the folded layers flat and under control. The minimal profile means they do the job without getting in your way, which I really like.
Additional Resources