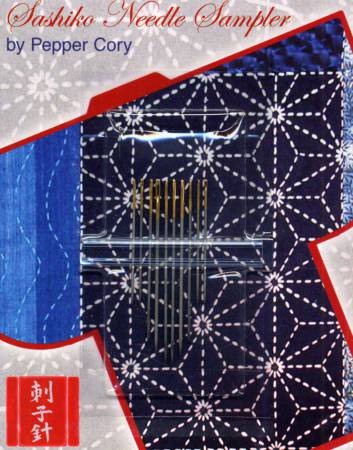 Colonial Sashiko Needle Pack
Colonial Sashiko Needle Pack, 10 Needles in assorted sizes
Inspired by the Japanese needlecraft, Sashiko, these superior quality needles are manufactured in England. This sampler, by Pepper Cory, brings together four different size needles for hand Sashiko stitching. There are 10 needles per card.

I like using these needles for hand quilting with thick threads.
Pack Includes
10 needles per card in four sizes. Made of metal.

Additional Resources