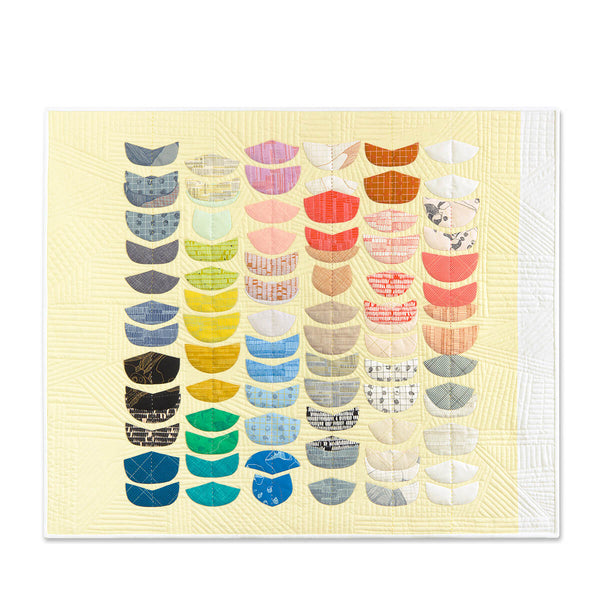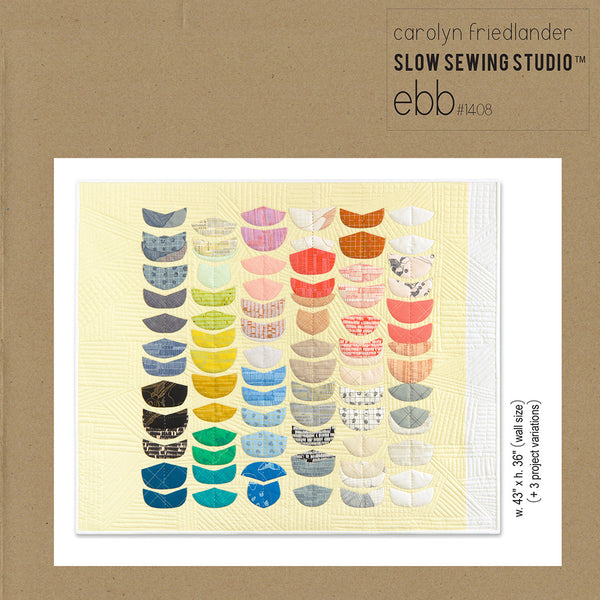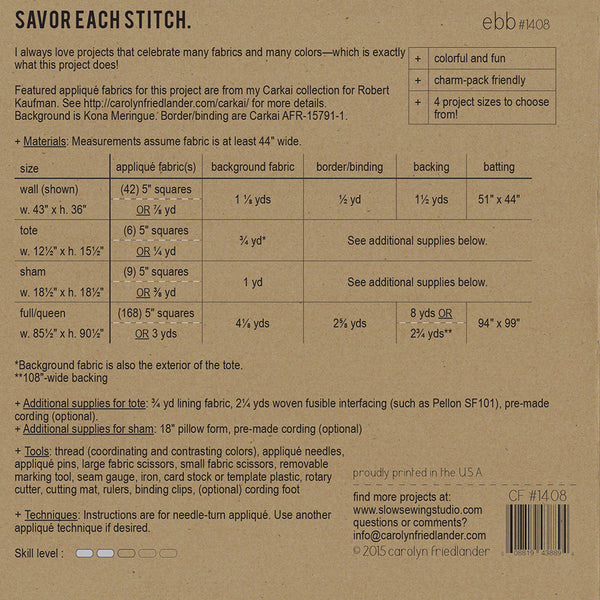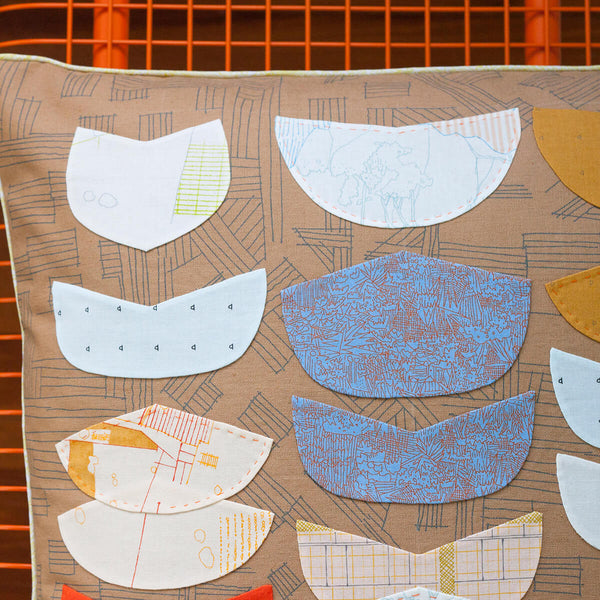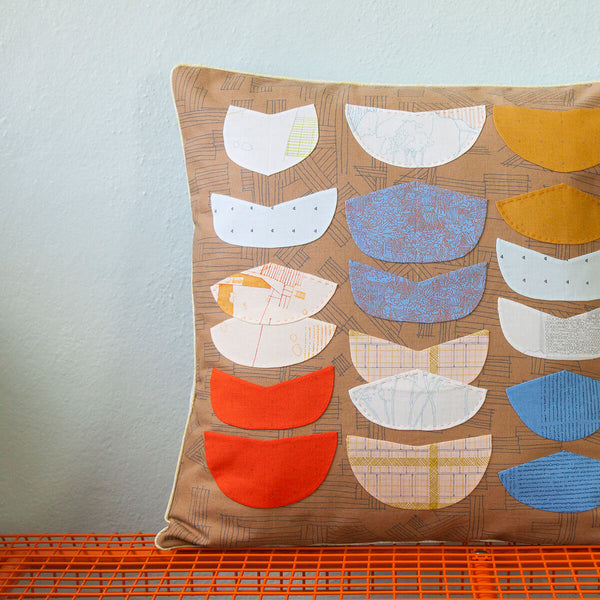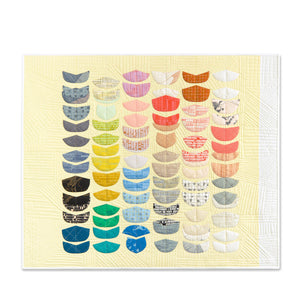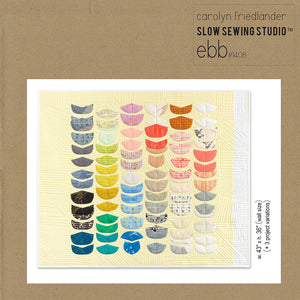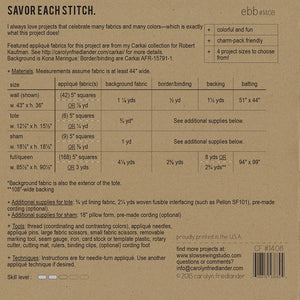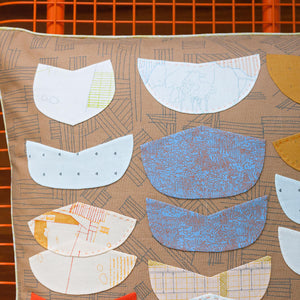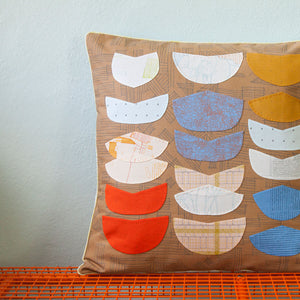 Ebb Quilt Pattern
My Ebb quilt is a celebration of color and simple shape.
This appliqué project is great for all skill levels and any color and/or fabric enthusiast. It's charm-square friendly, making it a super easy project for achieving a little bit of many different fabrics. Raid your stash or pick up a pretty pre-cut pack.
Project Sizes
43" x 36" (Wall) and 85 1/2" x 90 1/2" (Full/Queen) quilt sizes plus 2 other projects--a pillow sham (18 1/2" x 18 1/2") and tote bag (12 1/2" x 15 1/2")
Fabric
Works with 5"-squares
Featured fabrics are from my Carkai collection with Robert Kaufman.
Techniques/Skill Level
Beginner-friendly, needle-turn appliqué (Can use another appliqué technique if desired.)
Pattern Includes
How-to instructions with illustrations, multiple size and project options, directions for making a hanging sleeve
Featured Projects + Additional Resources
Ebb sham in Friedlander fabrics