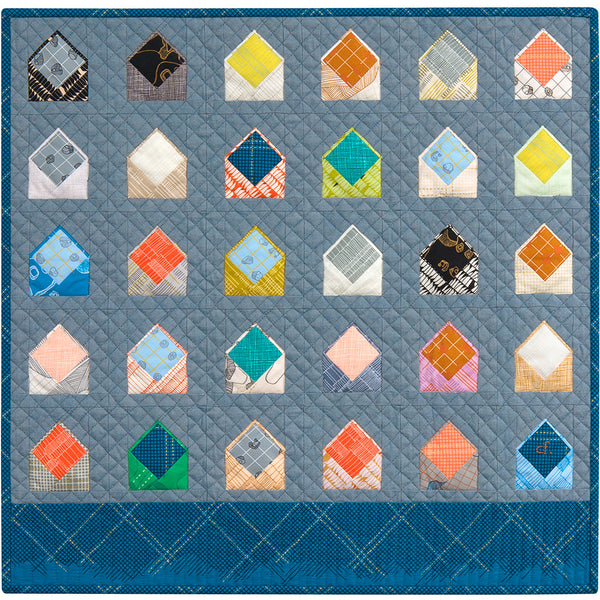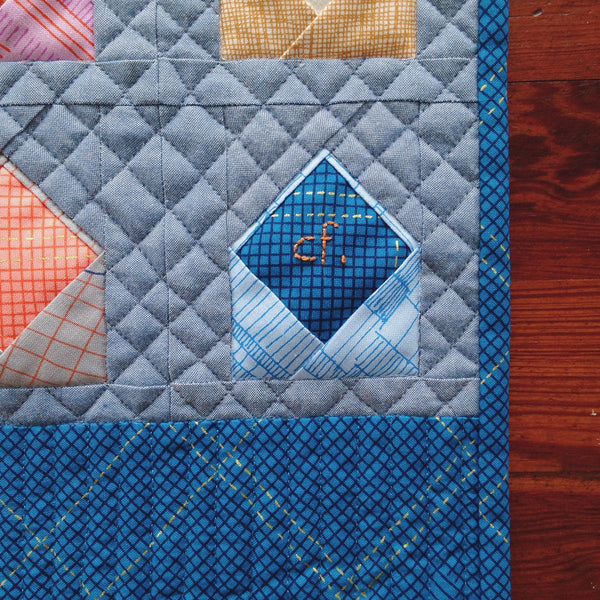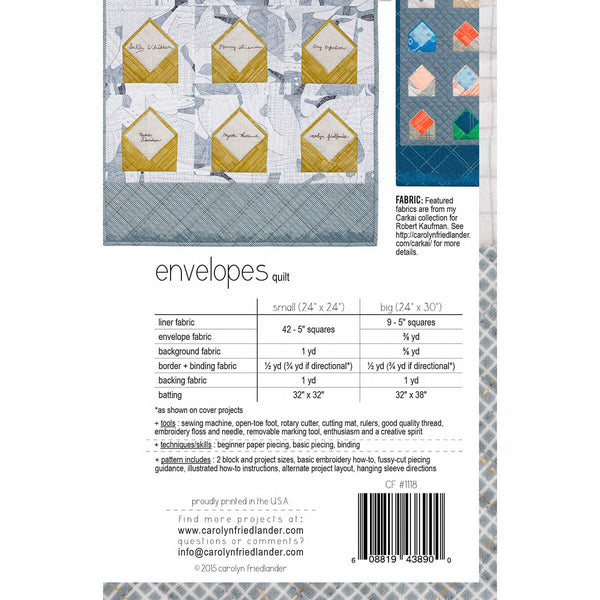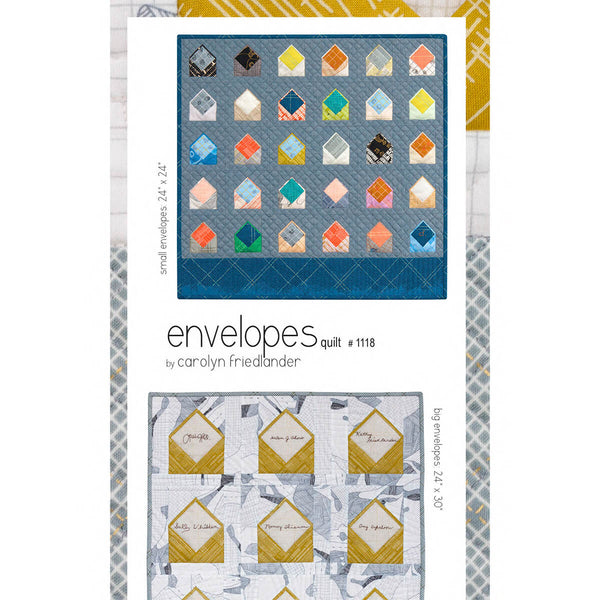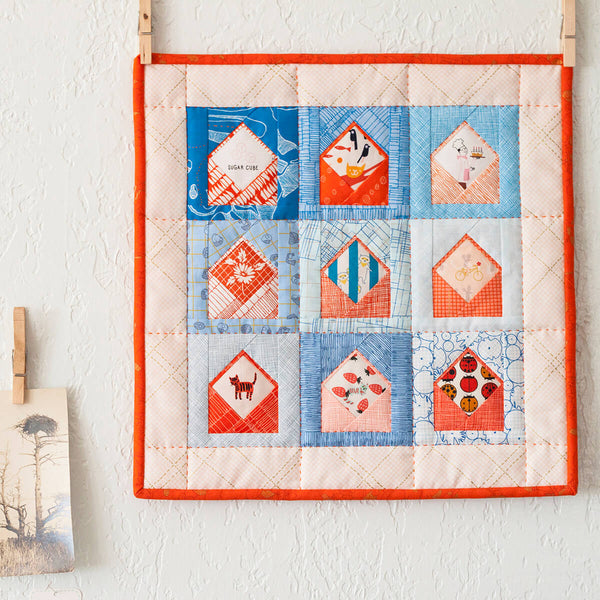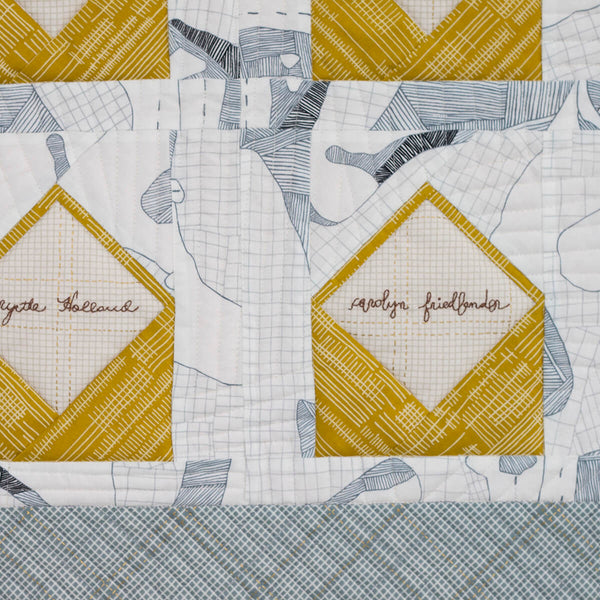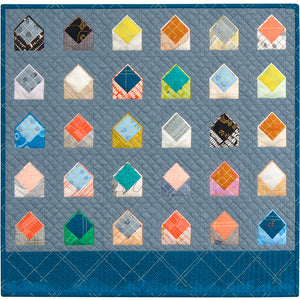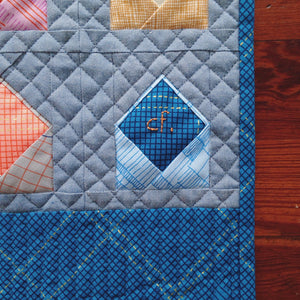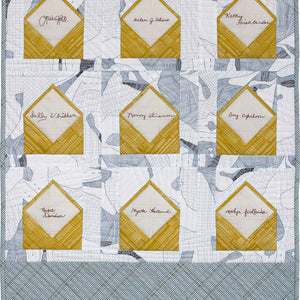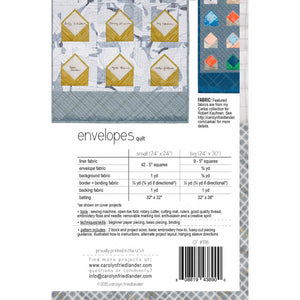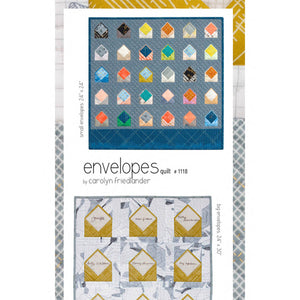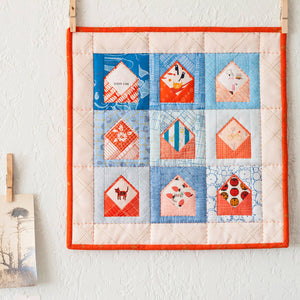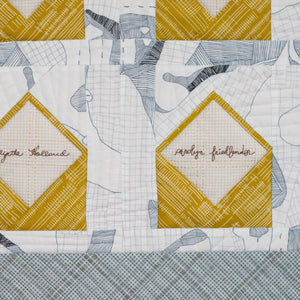 Envelopes Quilt Pattern
Envelopes quilt pattern is a fun take on correspondence with fabric. Use fabrics to tell your story or leave messages inside your envelopes--this project is a perfect platform for expression!
Pattern features 2 paper-pieced block sizes—small and large—that can be used together or separately. Create a signature quilt with the larger block, or employ fussy cutting to both. Paper piecing, fussy cutting, basic embroidery and much more are included in the pattern. Cover quilts feature fabric from my Carkai collection with Robert Kaufman.
Project Sizes
24" x 24" (Small Envelopes), 24" x 30" (Big Envelopes)
Fabric
Works well with 5"-squares
Techniques/Skill Level
Beginner-friendly foundation paper piecing, basic piecing, embroidery (for signature version)
Pattern Includes
Two block sizes, how-to instructions with illustrations--including how to fussy cut when paper piecing, basic embroidery, directions for making a hanging sleeve
Featured Projects + Additional Resources
Envelopes projects on the blog