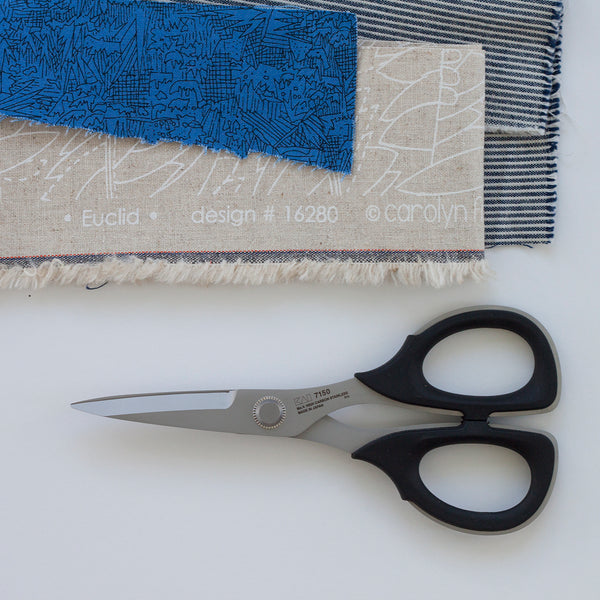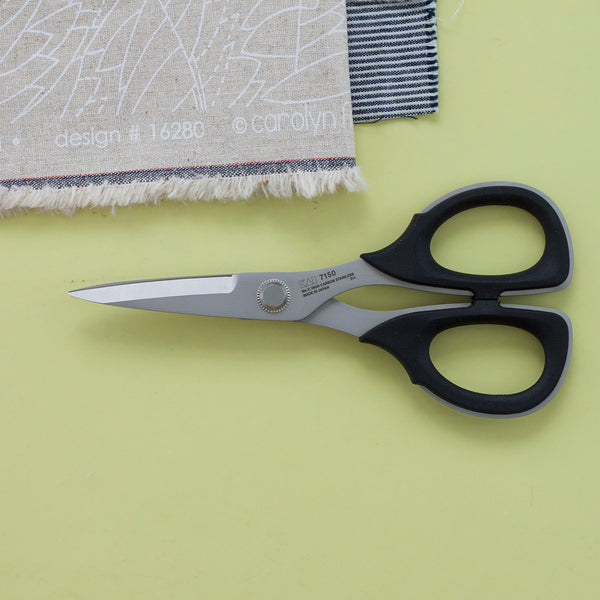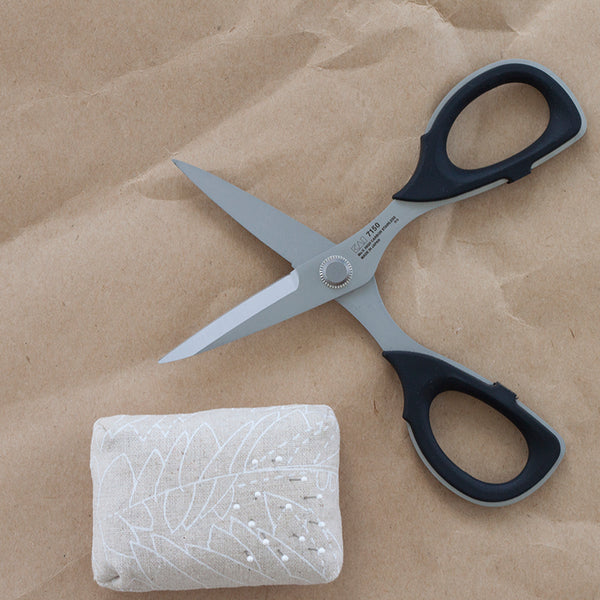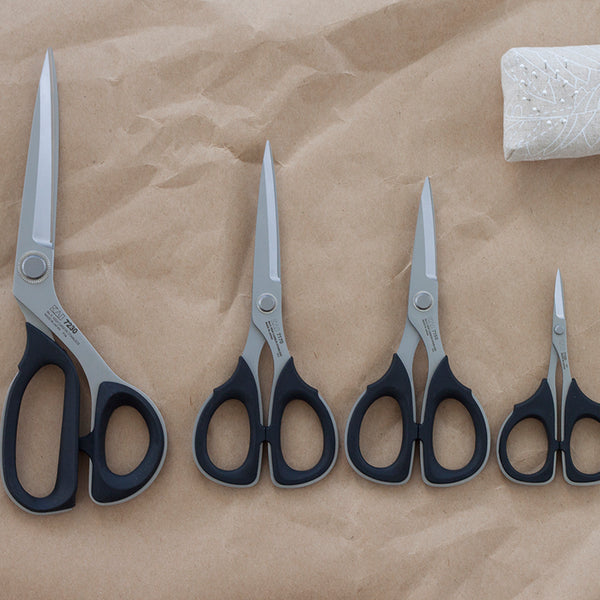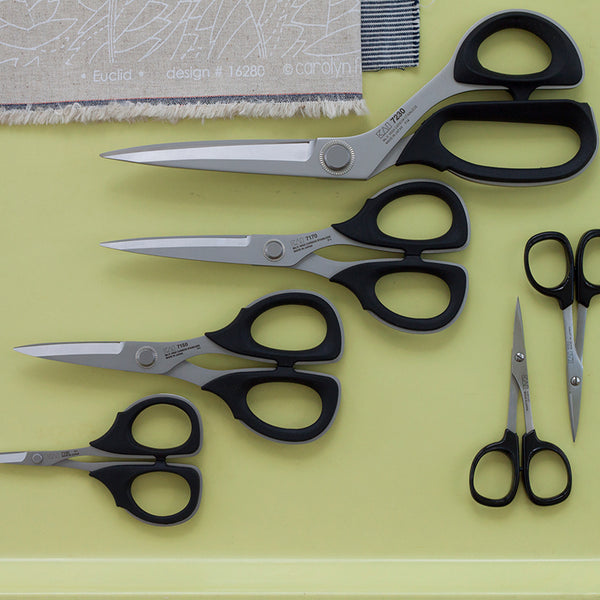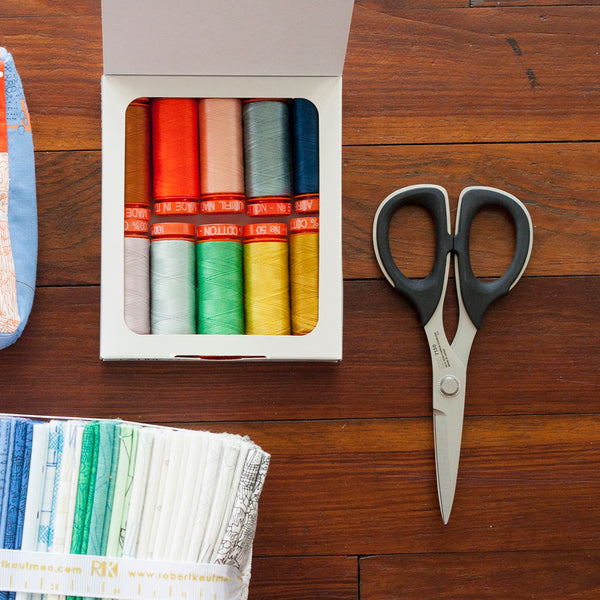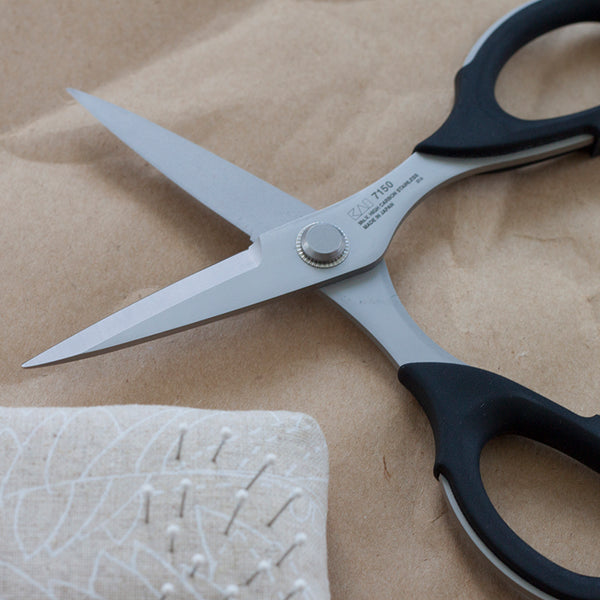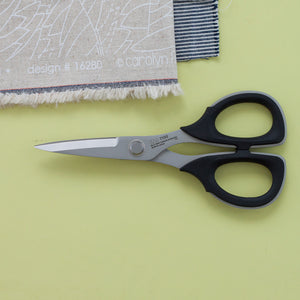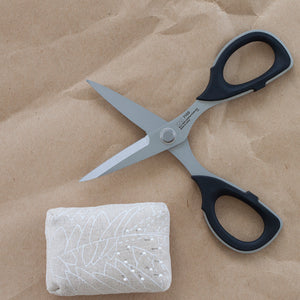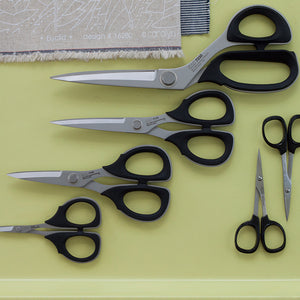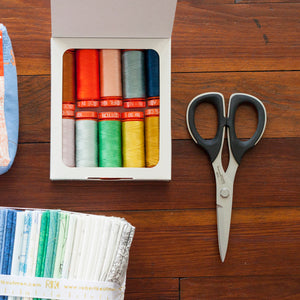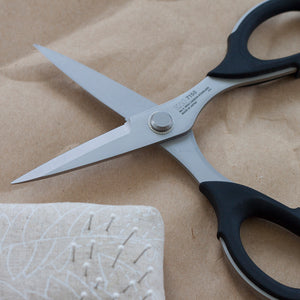 Kai 7150 Scissor
Kai 7150: 6" Professional Scissor
The Kai 7000 professional series is my personal favorite, and I've tried many scissors!
This particular one (7150: 6" scissor) is the perfect mid-size blade for cutting single-layer appliqué, small multi-layer appliqué, garment trimming and much more. In particular, it's great for appliqué projects such as Botanics, Alturas, Ebb and the like, and it's also great for trimming/clipping seam allowances in other projects like the Social Tote and the Nest Egg Tote.
If meeting up with sewing buddies or traveling with a project, I'll often have a pair of these or the 7170: 6 2/3" for cutting needs on the go.
From Kai
The Kai 7150, 6" scissor is a very versatile and powerful cutting tool. The blade is made of high-carbon stainless steel that ensures a sharp cut, all-the-way to the tip. It also features large handles made of "Elastomer" soft plastic, which are designed for better leverage and ease of handling while cutting.
Additionally, the Kai 7150 is an ideal size for tasks such as trimming "dog ears," cut-work, clipping threads for chain-piecing, or any task where larger shears would be too bulky, but cutting power is desired.
This is also a popular size for use in your sewing/quilting kit when taking classes, and it works great when doing take-along projects.
The 7000 series scissors, including the 7150, are made of a high carbon, hardened stainless steel. The addition of carbon allows for a steeper cutting angle, giving the scissor a sharper, finer edge. The carbon also allows the finer edge to be more durable, which in turn, extends the cutting life of these professional scissors.
Additional Resources
Need help picking the right pair? Read more about my favorite Kai scissors.
Kai on the blog