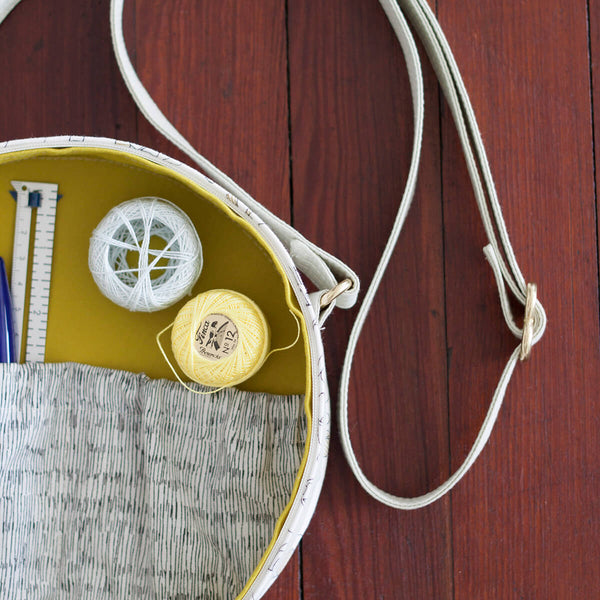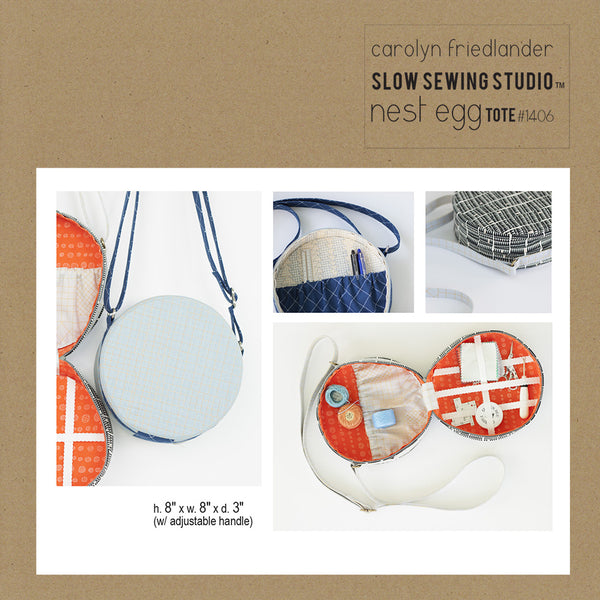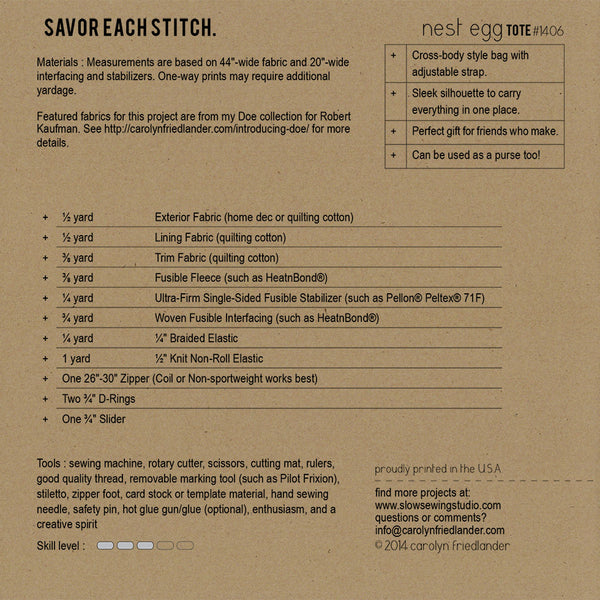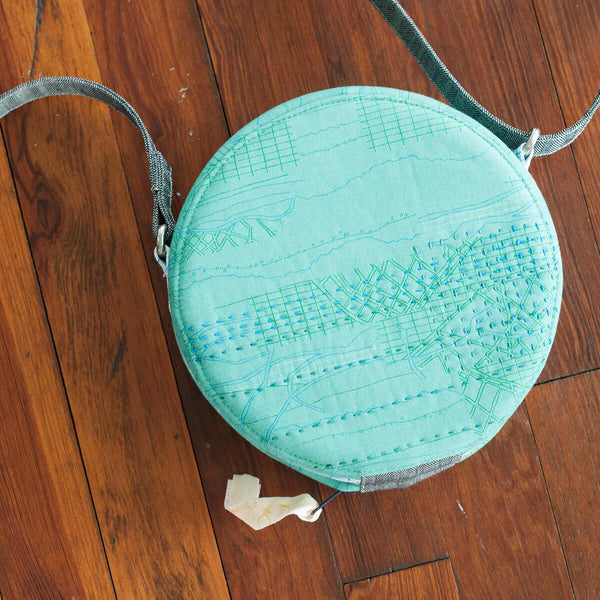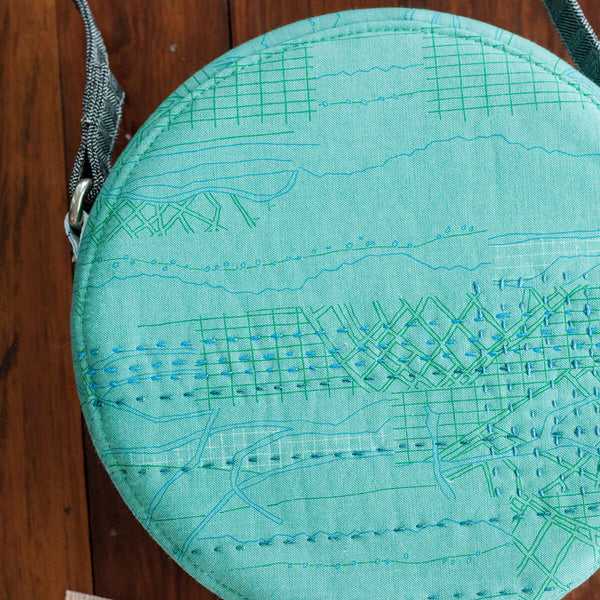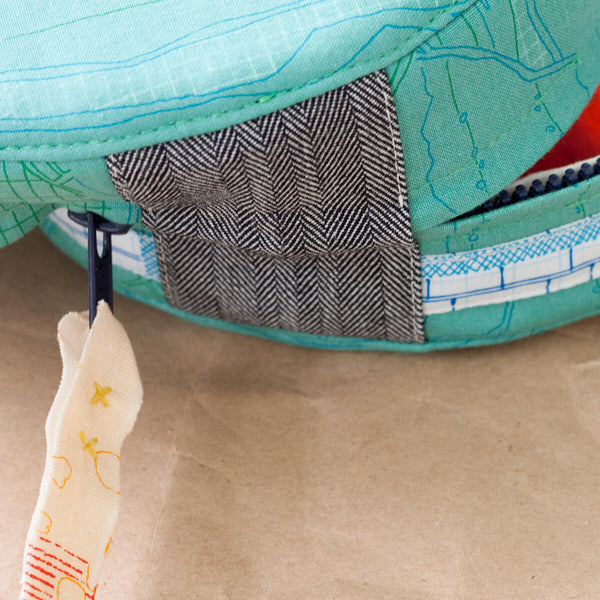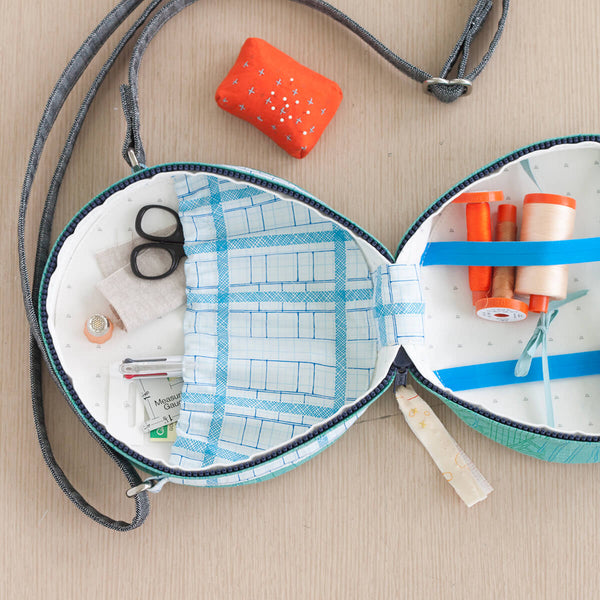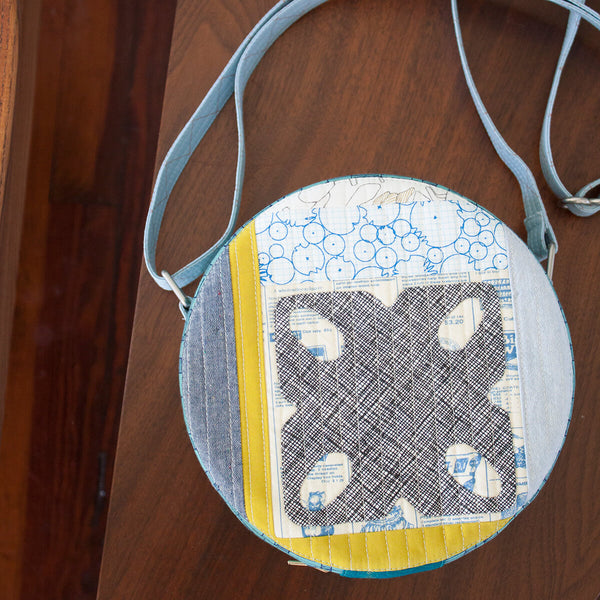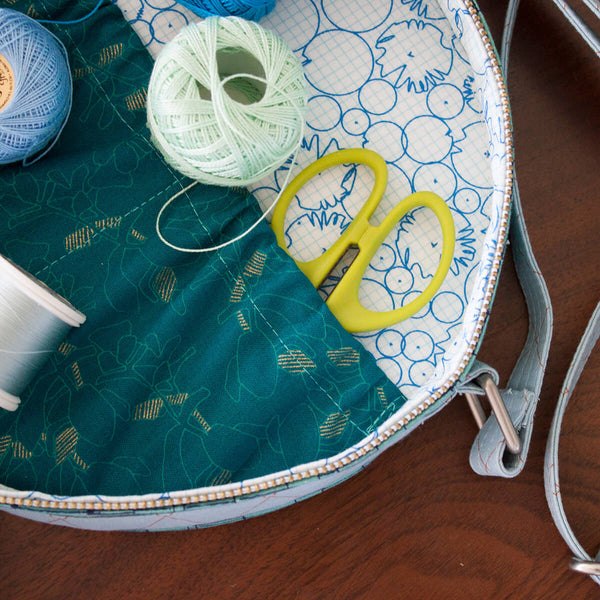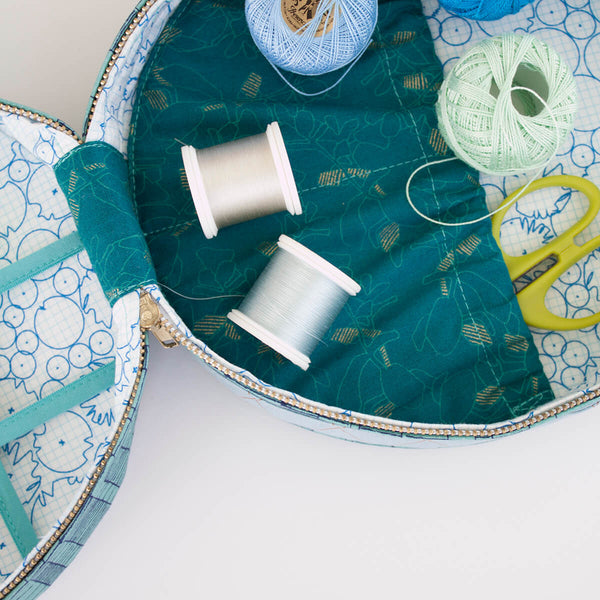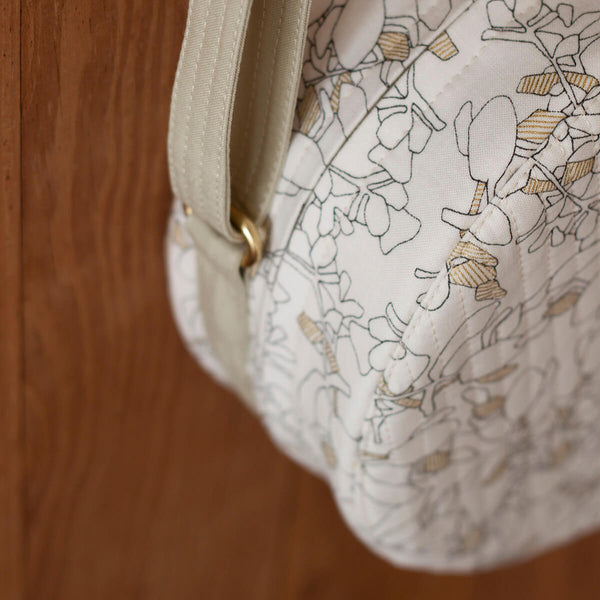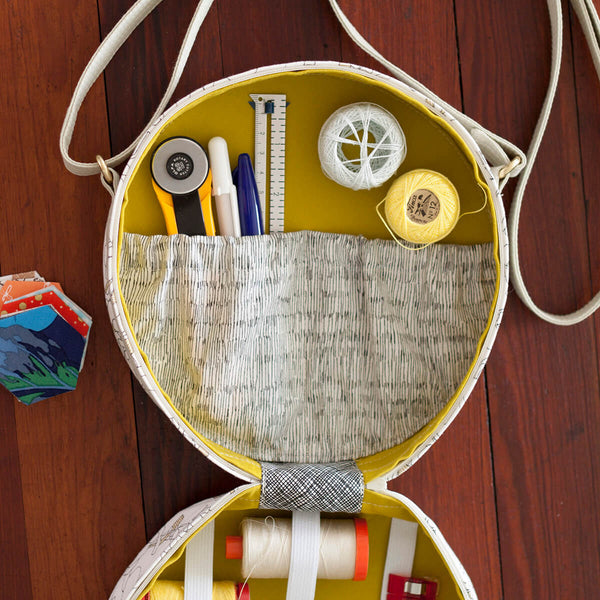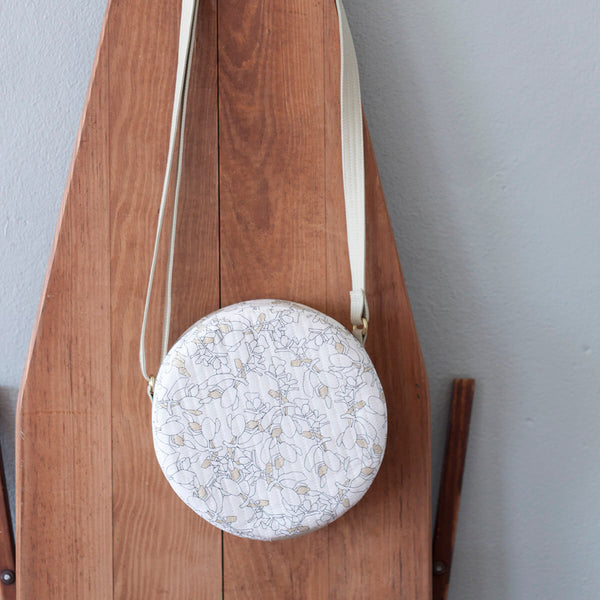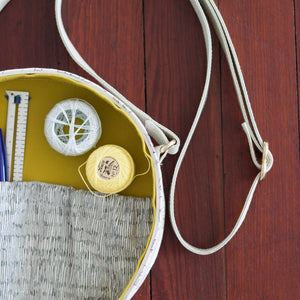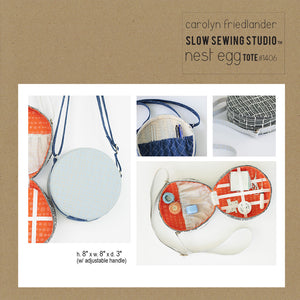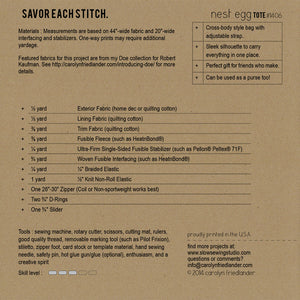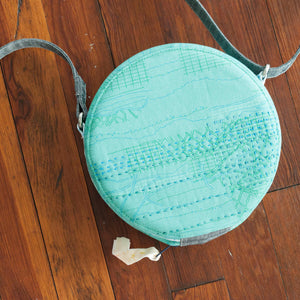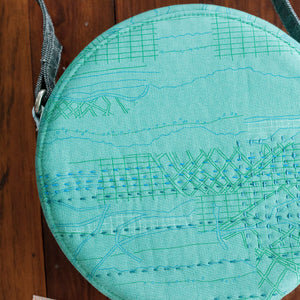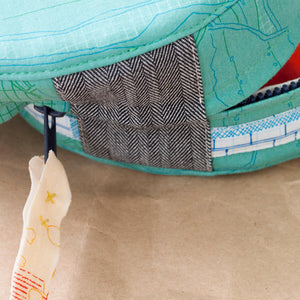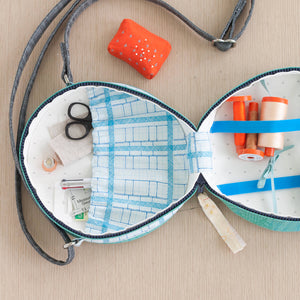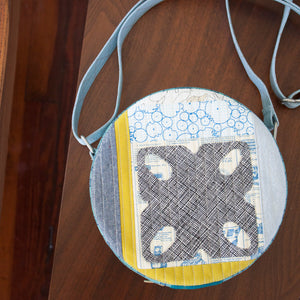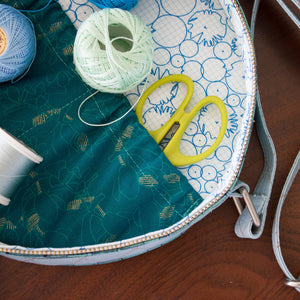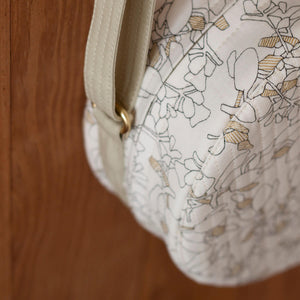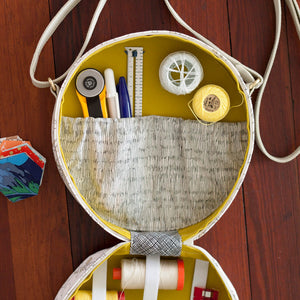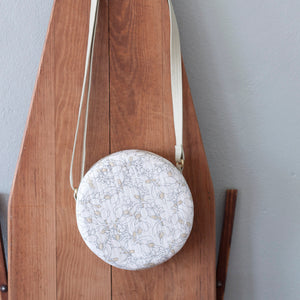 Nest Egg Tote Pattern
This tote is all about hands-free hauling!
The Nest Egg tote started with a desire for a cross-body-style bag that could be used not only for a purse, but also for carrying some sewing necessities. (In fact, I've made multiple versions for each purpose!)
I liked the idea of a round, graphic shape that could open up flat by way of a zipper that runs the entire side with a hinge at the bottom to hold it all together. Inside, I played around with a couple of different ways to hold things. On one side are elastic bands, and on the other are two big pockets. Feel free to customize your own!
Project Size
8″ high x 8″ wide x 3″ deep
Fabric
Pick just three fabrics for the Exterior, Interior and Trim sections, or scrap it up and use many! Have fun expressing yourself in this project.
Techniques/Skill Level
Intermediate skill level. Techniques include basic sewing, installing a zipper, using interfacing and stabilizer and working with bad hardware.

Pattern Includes
Illustrated how-to instructions, full-sized templates to work from
Featured Projects + Additional Resources
Nest Egg Tote in Friedlander Fabric 
Nest Egg Tote in Botanics Fabric
Nest Egg Tote Meets Alturas Quilt
Nest Egg projects on the blog