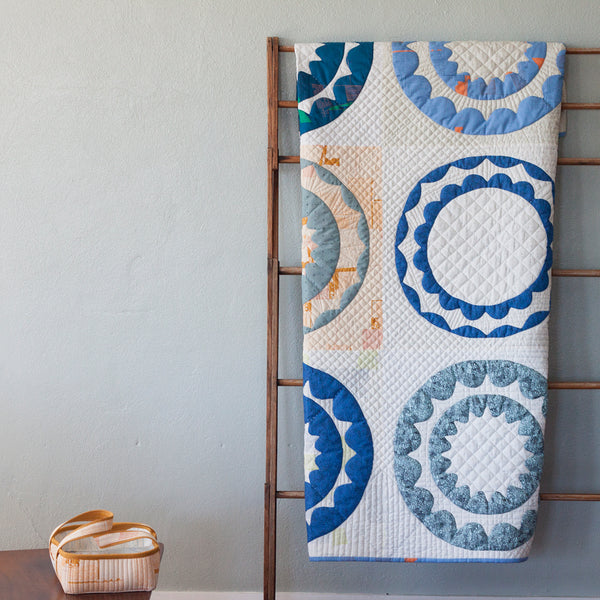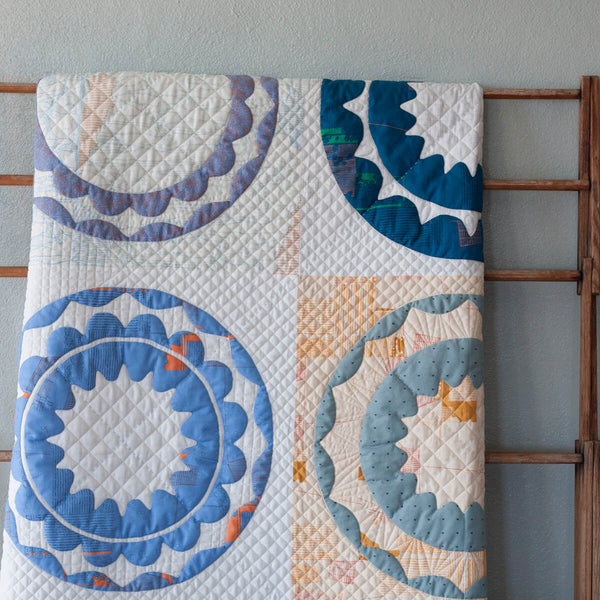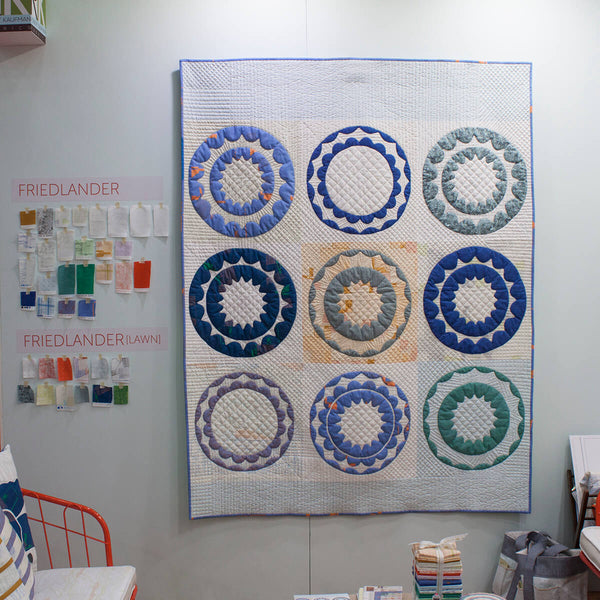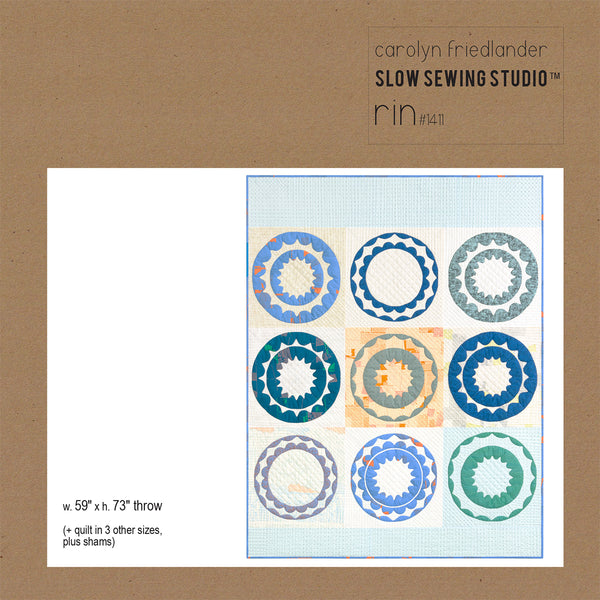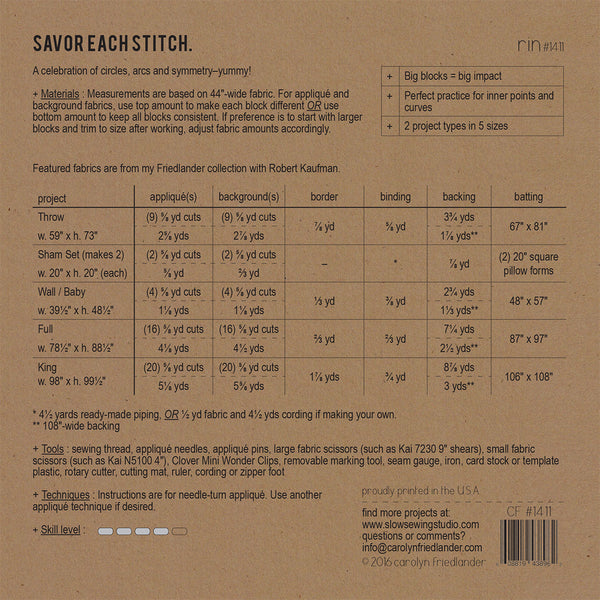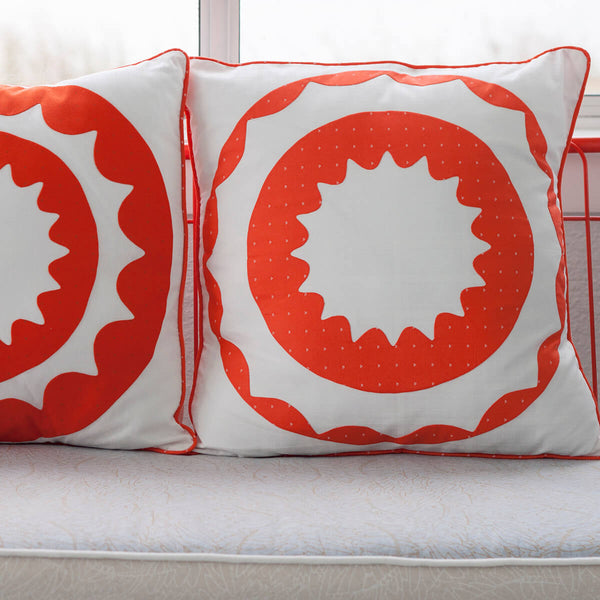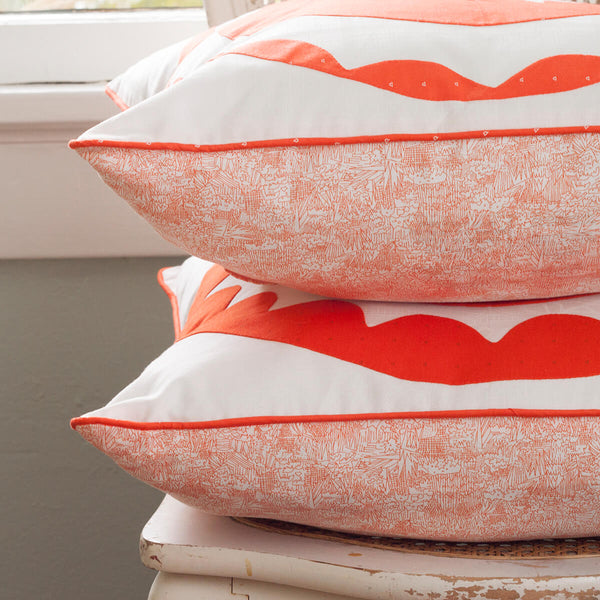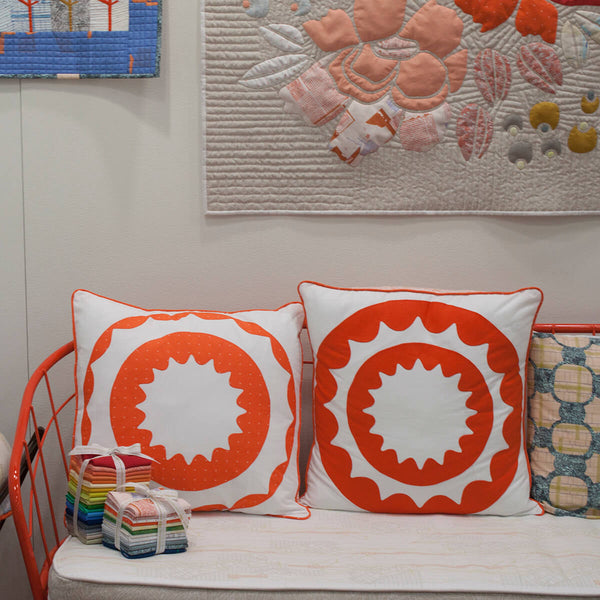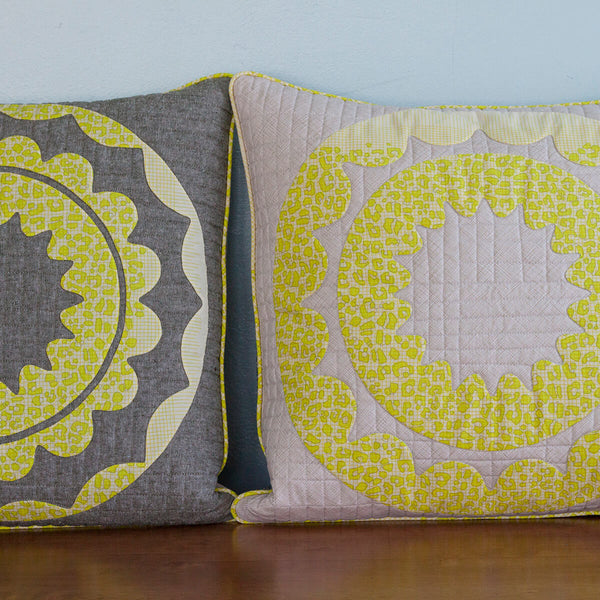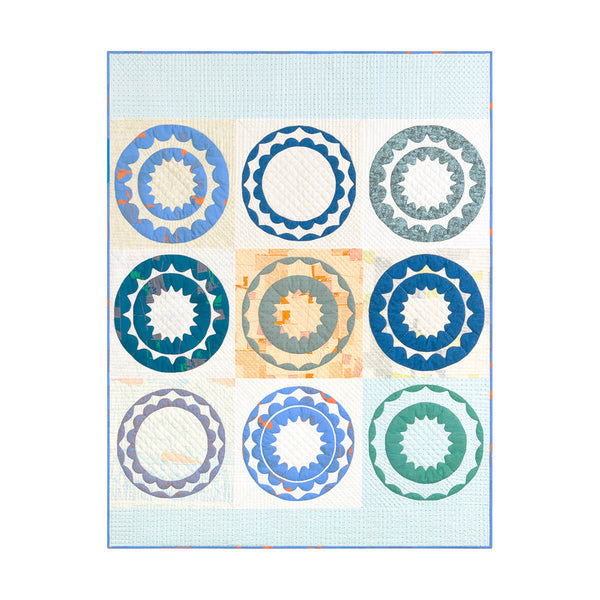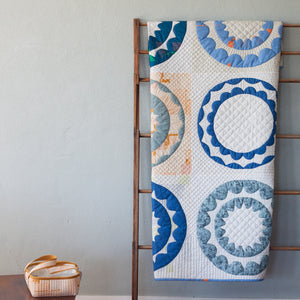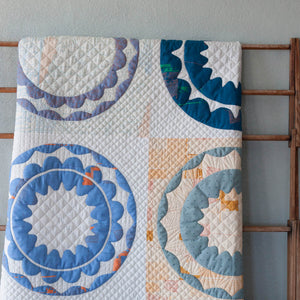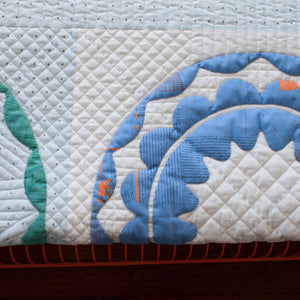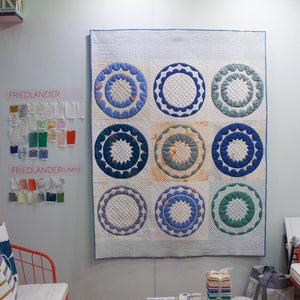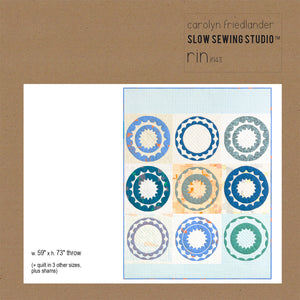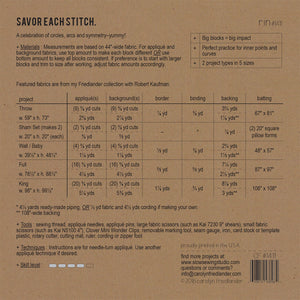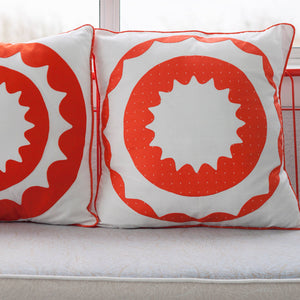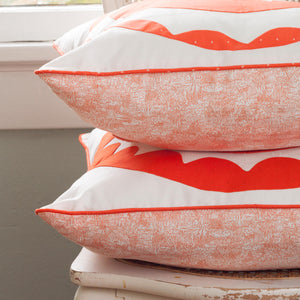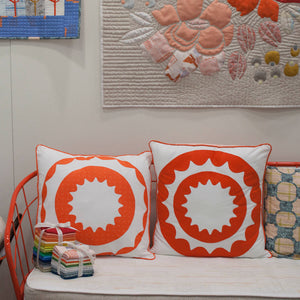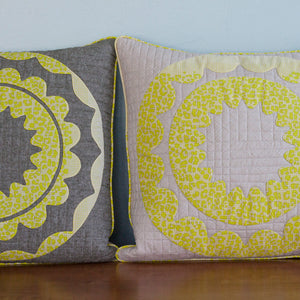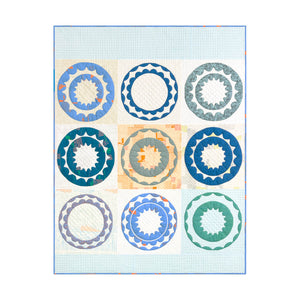 Rin Quilt Pattern
The Rin quilt pattern is a celebration of circles, arcs and symmetry! Big blocks make a big impact in this intermediate-level project, featuring five size options. The design lends itself well to inner-point and curve practice. Instructions are for needle-turn appliqué, but the design can be used with any other appliqué technique as well.
Project Sizes
59" x 73" (Throw), 20" square (Sham set), 39.5" x 48.5" (Wall/Baby), 78.5" x 88.5" (Full), and 98" x 99.5" (King)
Fabric
Featured fabrics are from my Friedlander collection. Instructions include cutting instructions for using one color/fabric or many.
Techniques/Skill Level
Intermediate needle-turn appliqué (can use another appliqué technique if desired.), basic piecing and binding
Pattern Includes
Illustrated how-to instructions, suggested quilting diagrams, directions for making hanging sleeve
Featured Projects + Additional Resources
Rin Pillow Shams in Gleaned fabrics