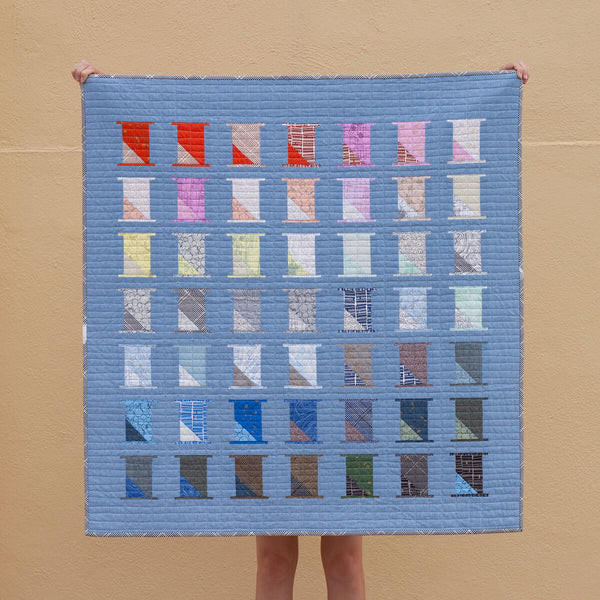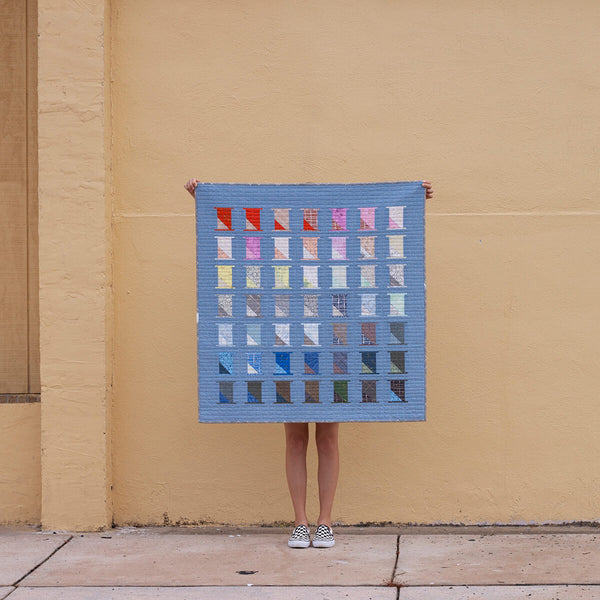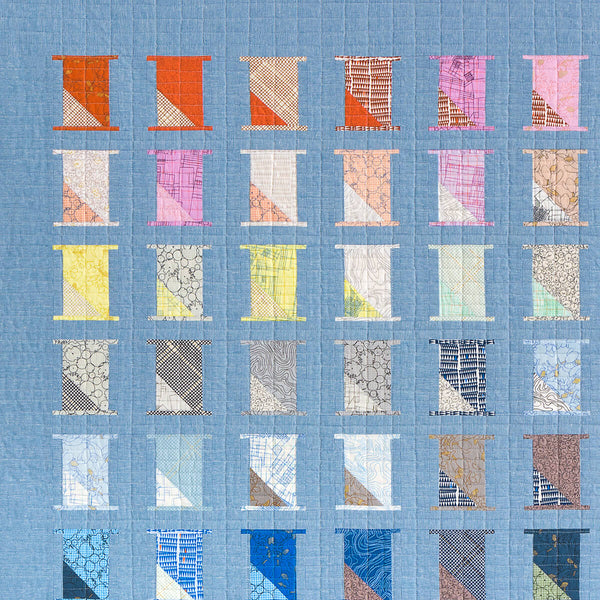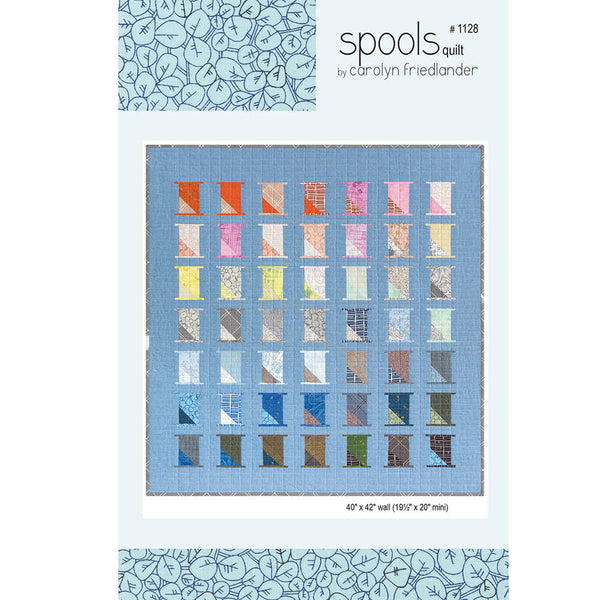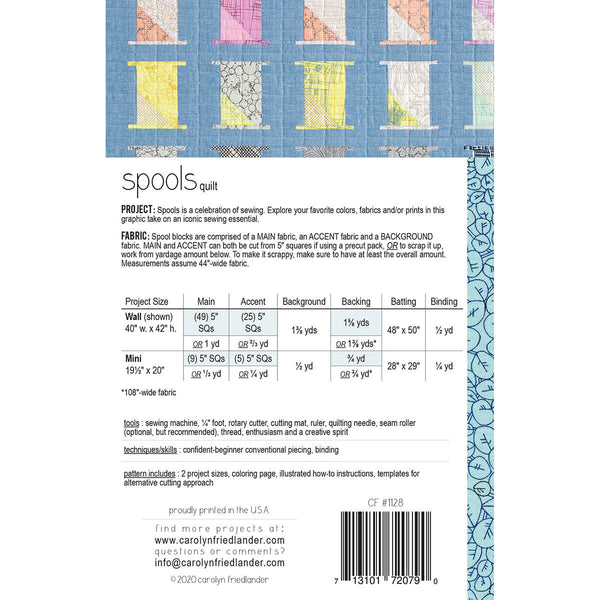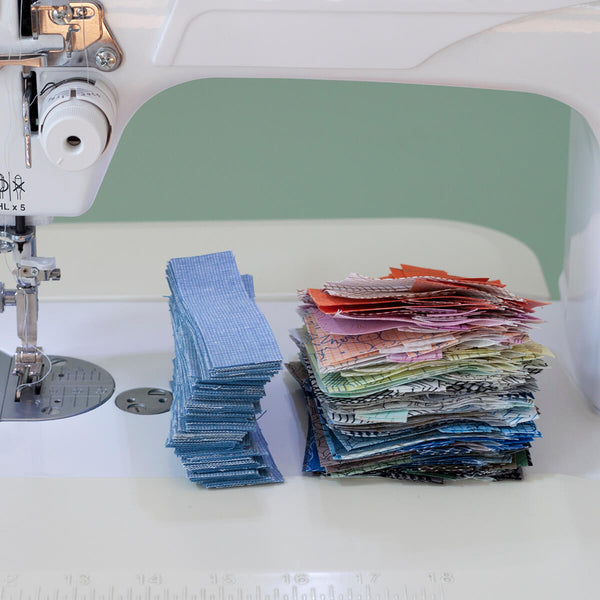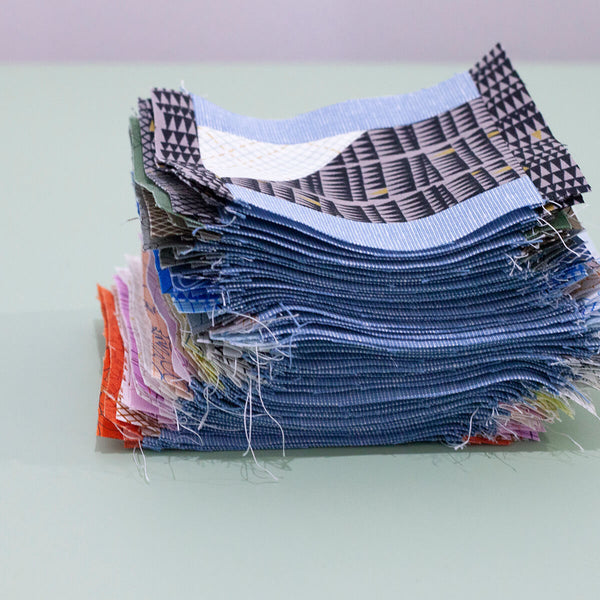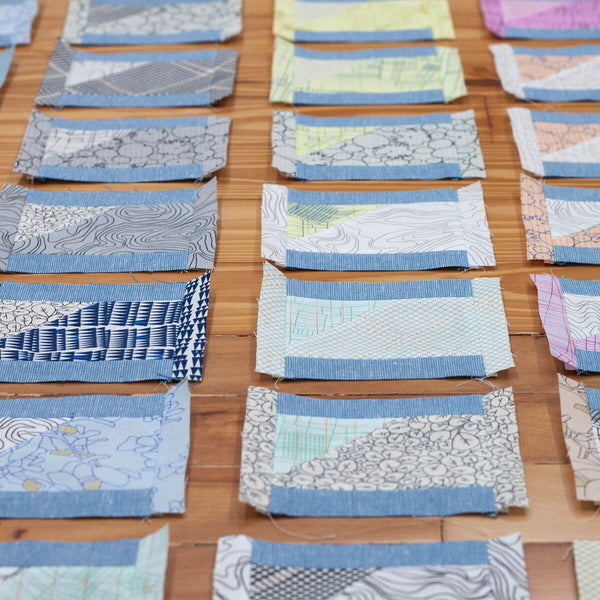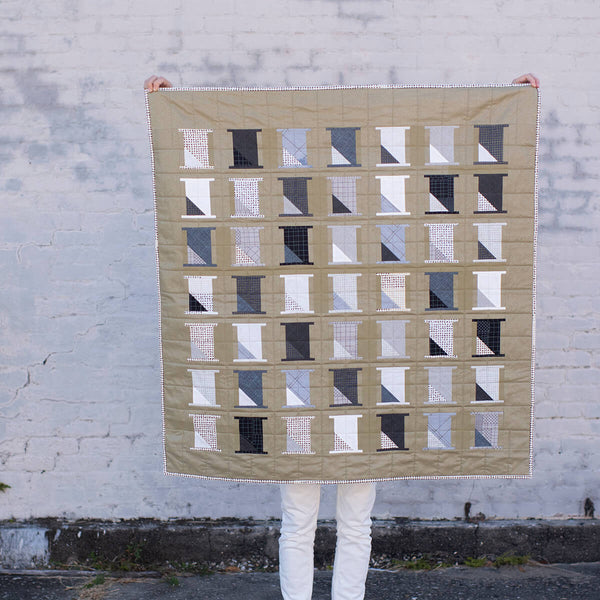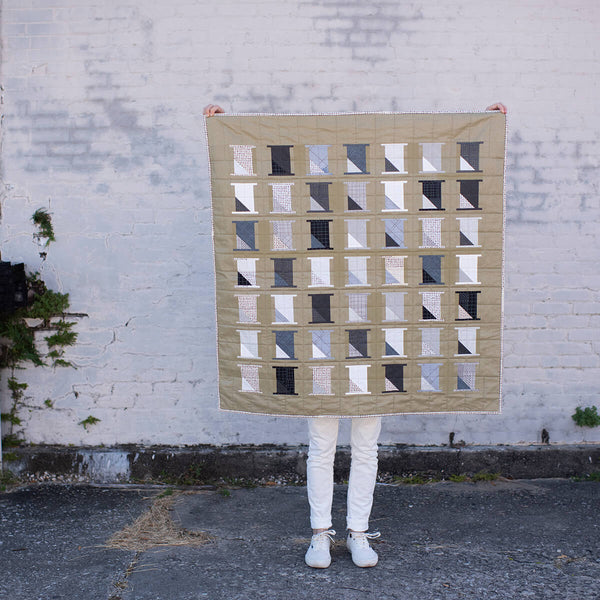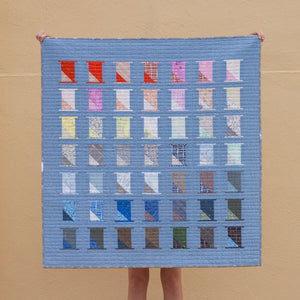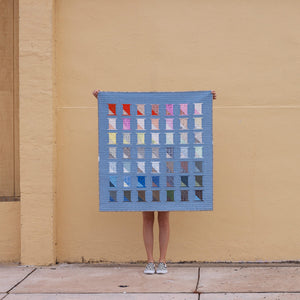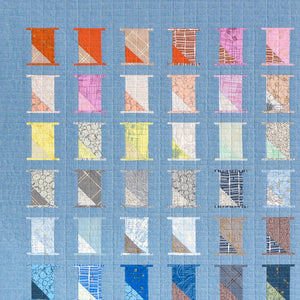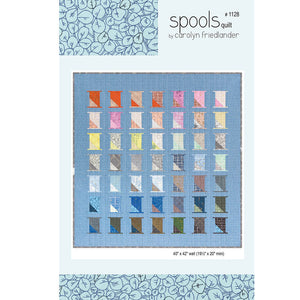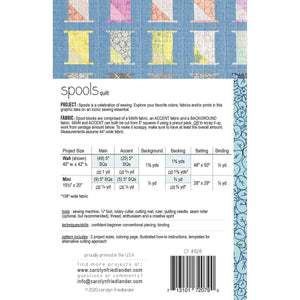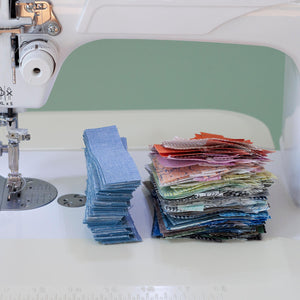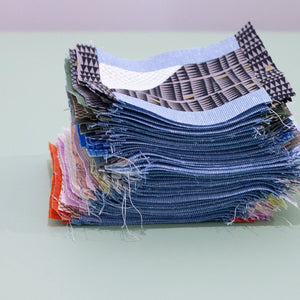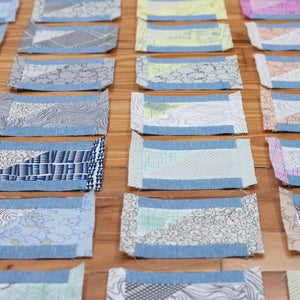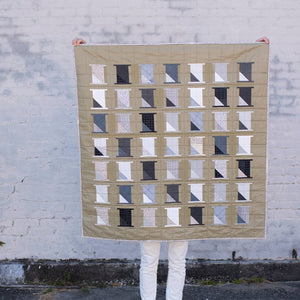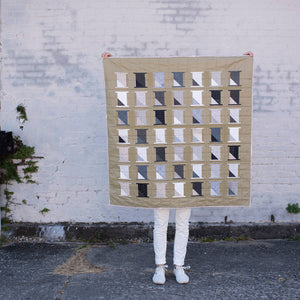 Spools Quilt Pattern
Spools is a celebration of sewing. Explore your favorite colors, fabrics and/or prints in this graphic take on an iconic sewing essential.
Project is a confident beginner, conventionally-pieced project in 2 size options; Wall and Mini.
Project Sizes
40" x 42" (Wall), 19 1/2" x 20" (Mini)
Fabric
Spool blocks are comprised of a Main fabric, an Accent fabric and a Background fabric. Main and Accent fabrics can both be cut from 5" squares if using precut packs, OR to scrap it up, work from yardage listed on pattern.
Cover quilt is made from my Collection CF fabrics for the Spools/Accents and Essex Yarn Dyed Homespun in Delft for the background.
Second featured project is made from my CF Grid Group fabrics for the Spools/Accents and Kona Sheen in Mossy Gold for the background.
Techniques/Skill Level
Beginner to confident-friendly conventional piecing and binding
Pattern Includes
two project sizes, coloring page, illustrated instructions, templates for alternative cutting
Featured Projects