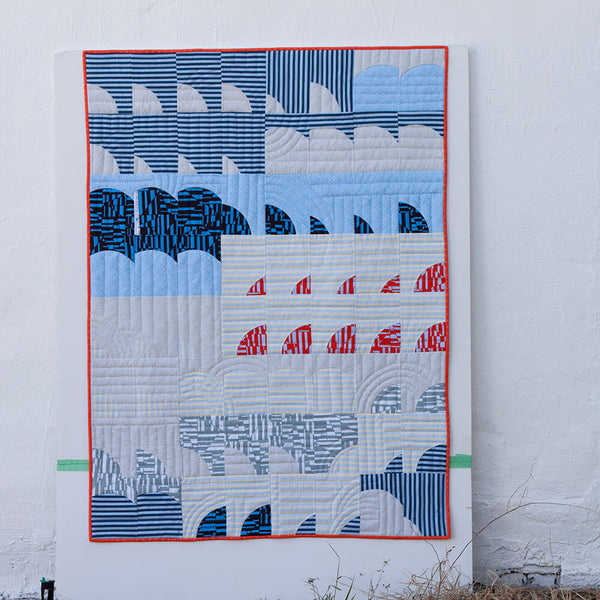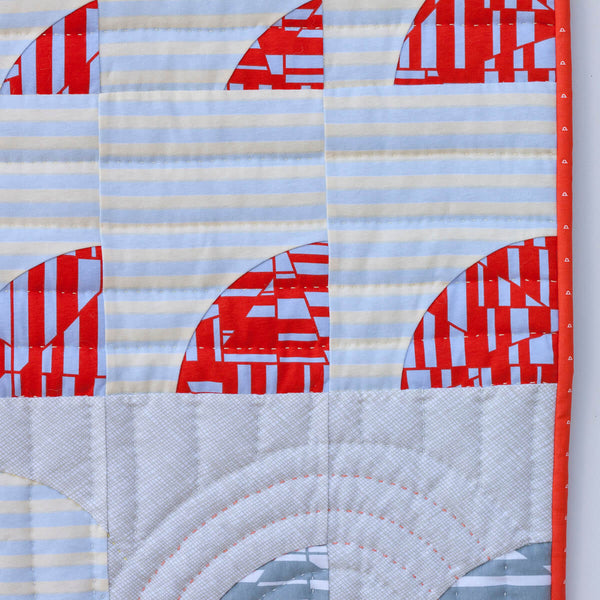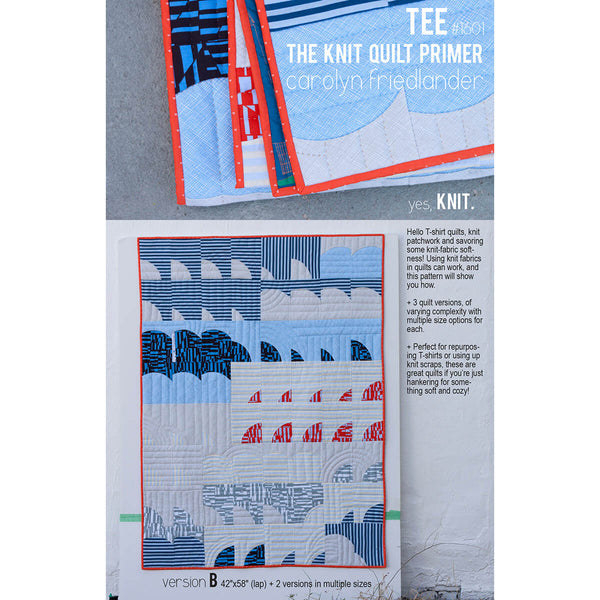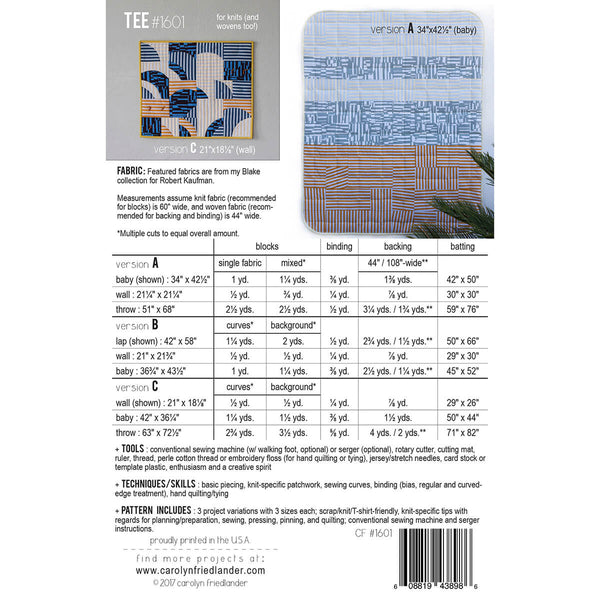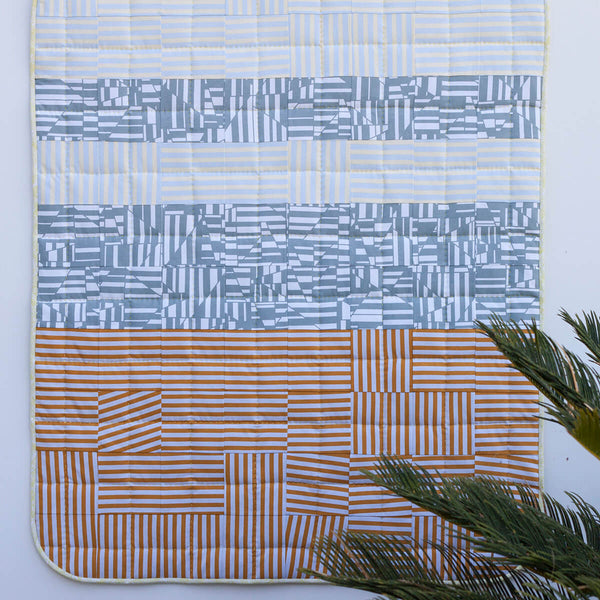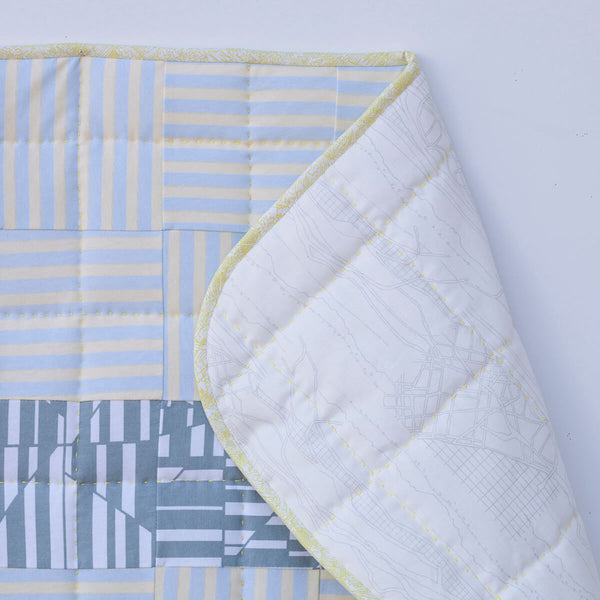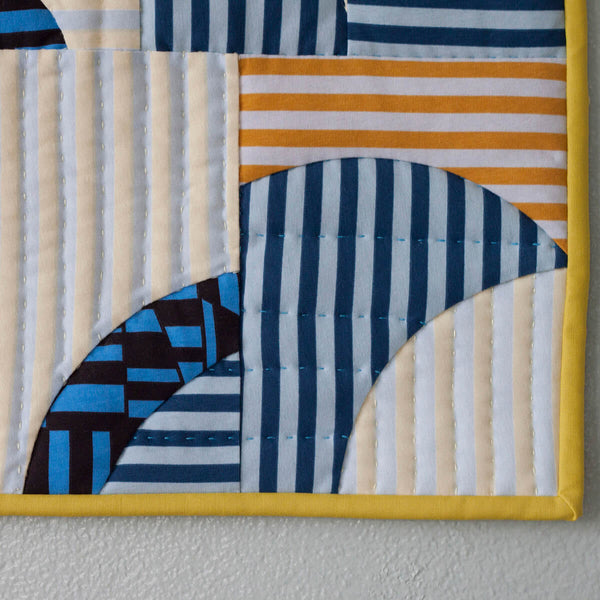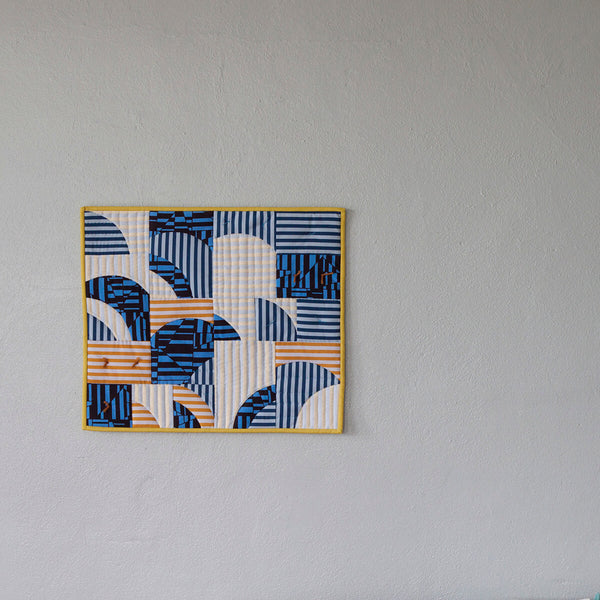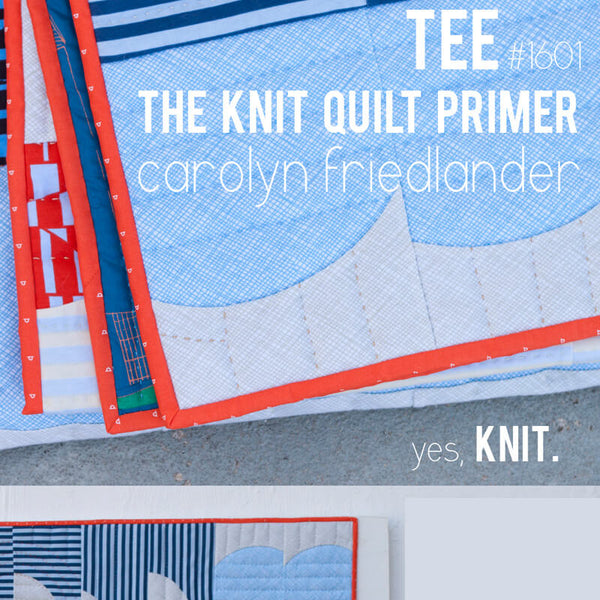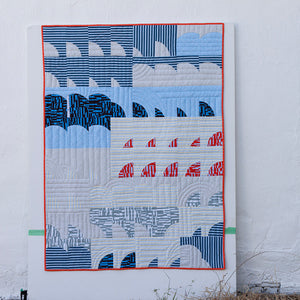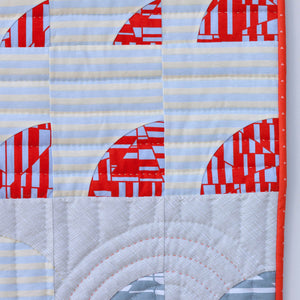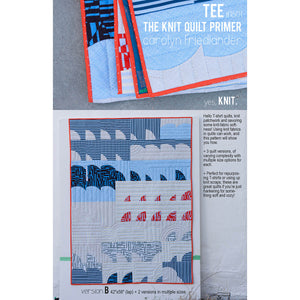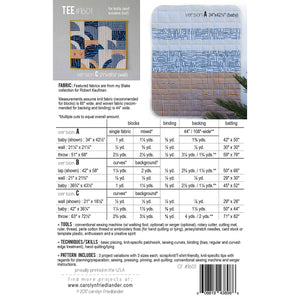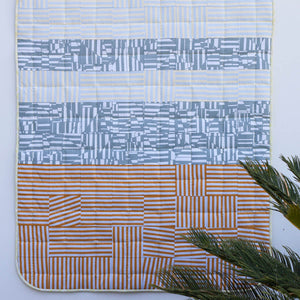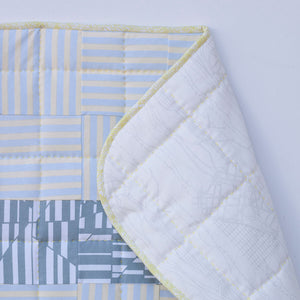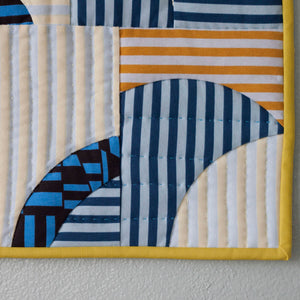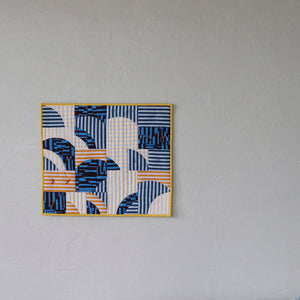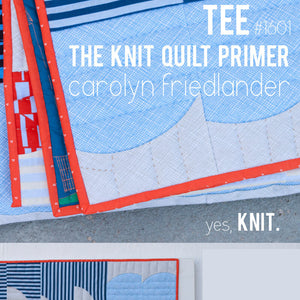 Tee: The Knit Quilt Primer Pattern
Sometimes I dream of T-shirt quilts, knit patchwork, and knit-fabric softness! Using knit fabrics in quilts can work, and this pattern will show you how. Tee: The Knit Quilt Primer Pattern is specifically written for knit fabrics, but it can work with wovens too! Pattern features 3 quilt versions of varying complexity with multiple size options for each.
Uses fabric from Carolyn's Blake cotton jersey collection, as well as Friedlander and Friedlander lawn for some of the bindings and backings
Project Sizes
Version A: 34" x 42 1/2" (Baby), 21 1/2" x 21 1/2" (Wall), and 51" x 68" (Throw)
Version B: 42" x 58" (Lap), 21" x 21 3/4" (Wall), and 36 3/4" x 43 1/2" (Baby)
Version C: 21" x 18 1/4" (Wall), 42" x 36 1/4" (Baby), and 63" x 72 1/2" (Throw)
Techniques/Skill Level
Basic piecing, knit-specific patchwork, sewing curves, binding (bias, regular, and curved-edge treatment), hand quilting/tying.
Tools
Conventional sewing machine (w/ walking foot, optional) or serger (optional), rotary cutter, cutting mat, ruler, thread, perle cotton thread or embroidery floss for hand quilting or tying, jersey/stretch needles, card stock or template plastic, enthusiasm, and a creative spirit
Pattern Includes
Scrap/knit-specific tips with regards to planning/preparation, sewing, pressing, pinning, and quilting; conventional sewing machine and serger instructions
Featured Projects + Additional Resources