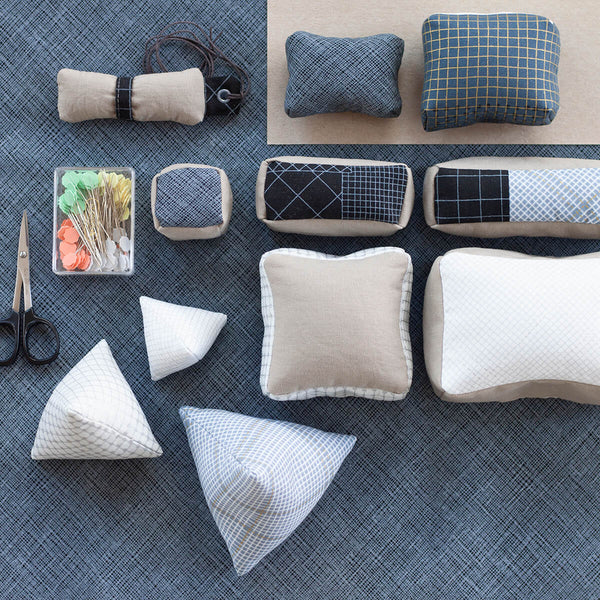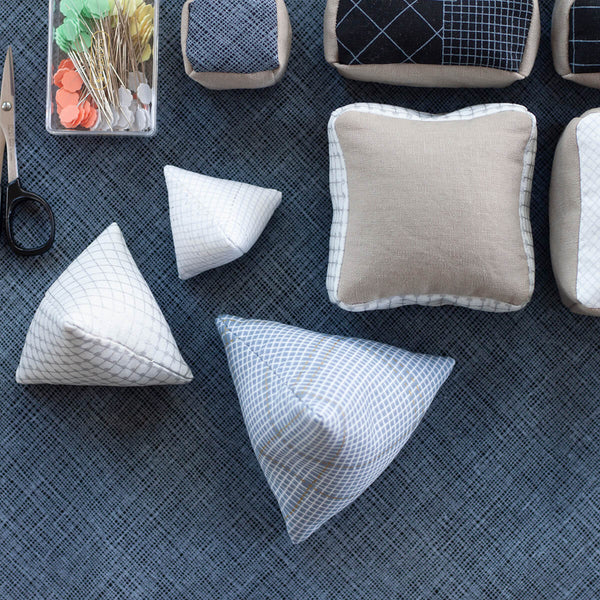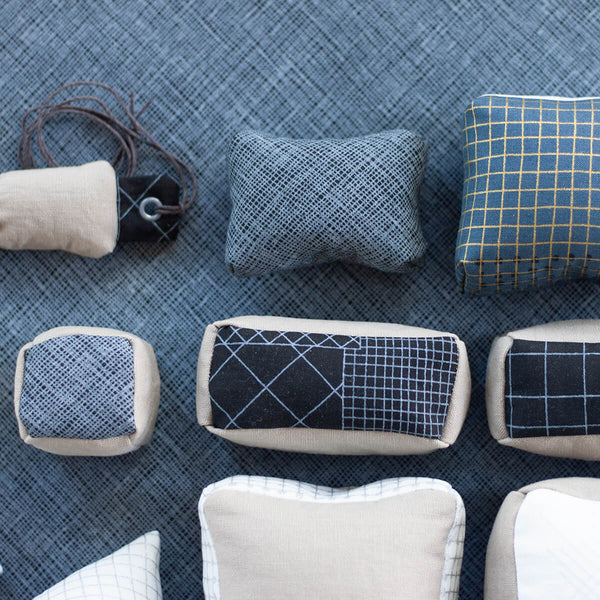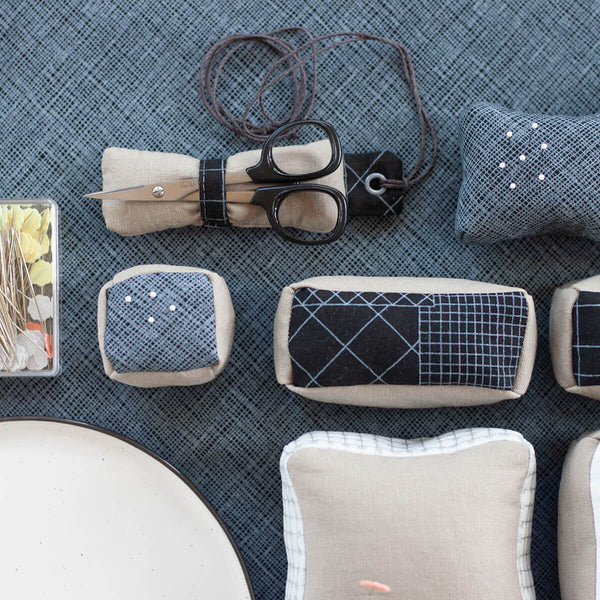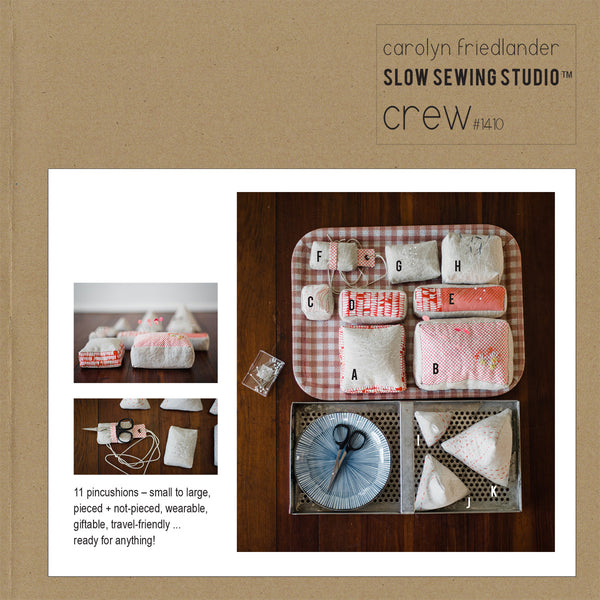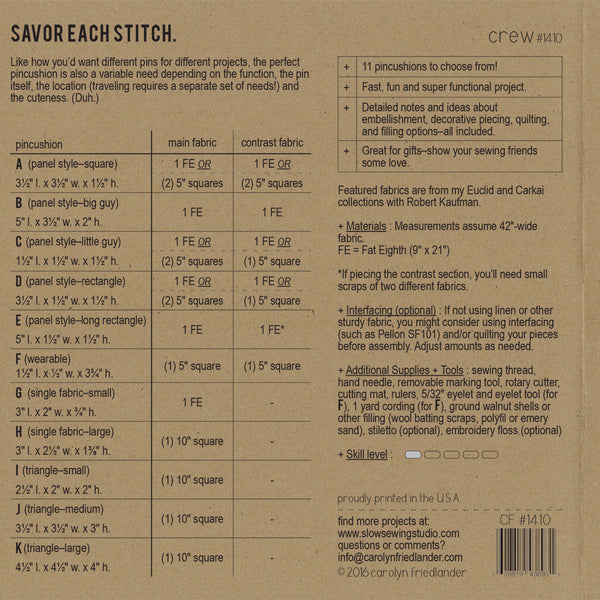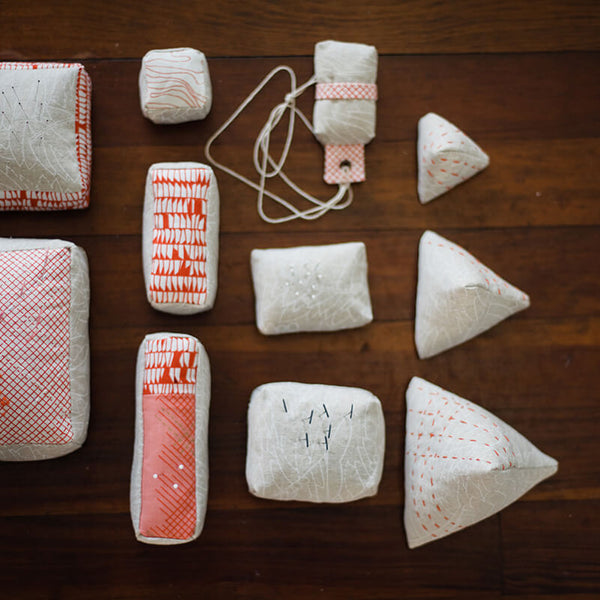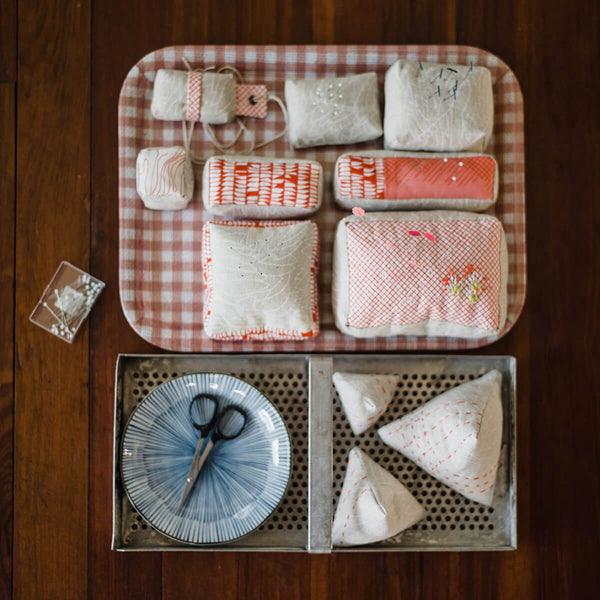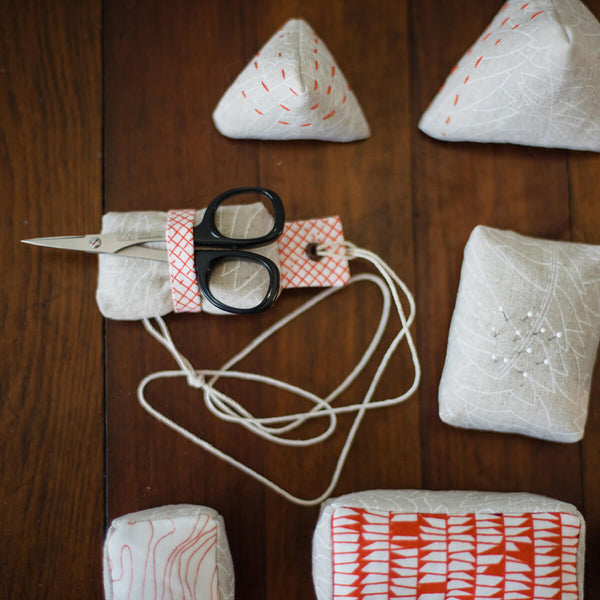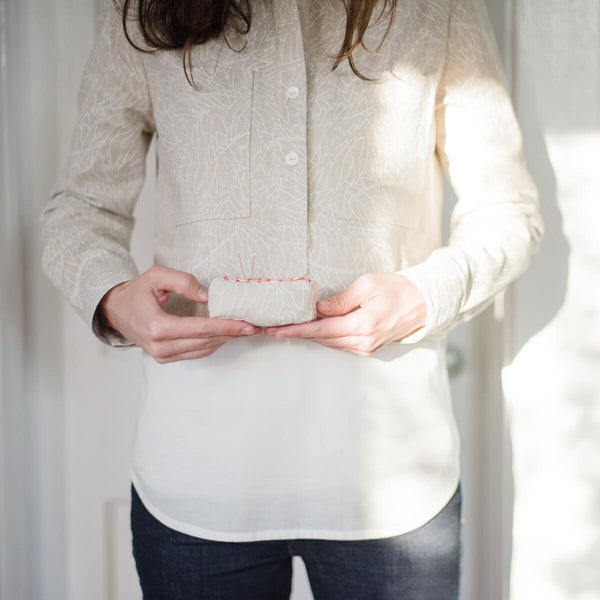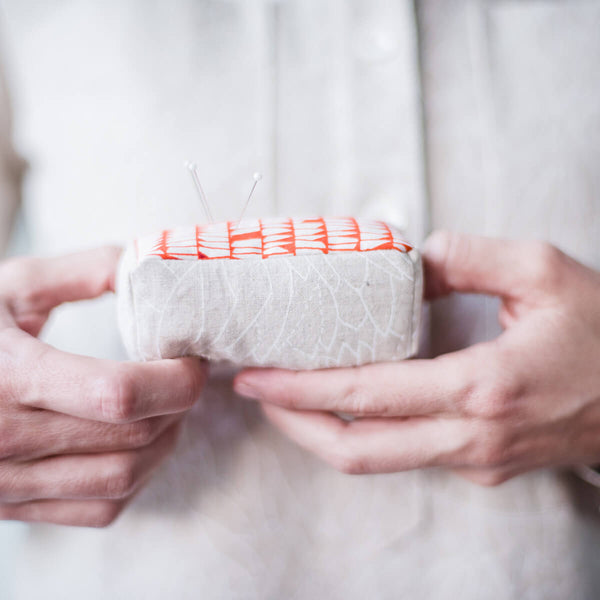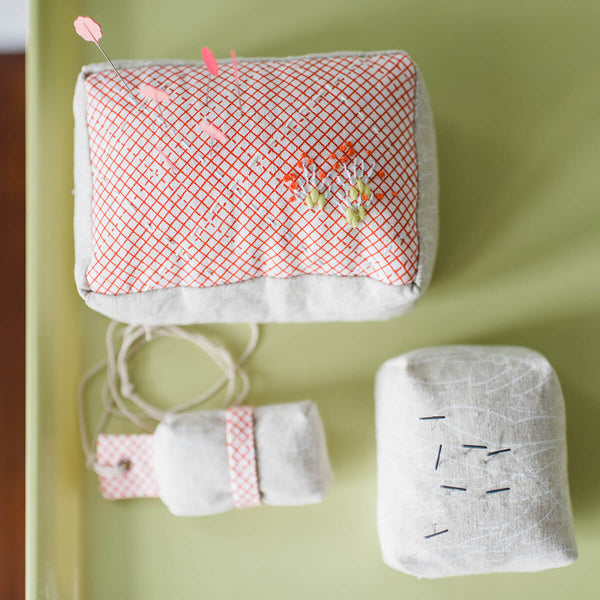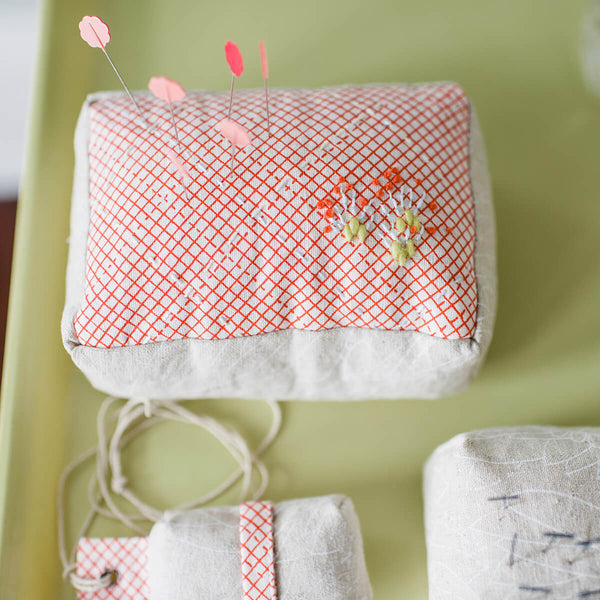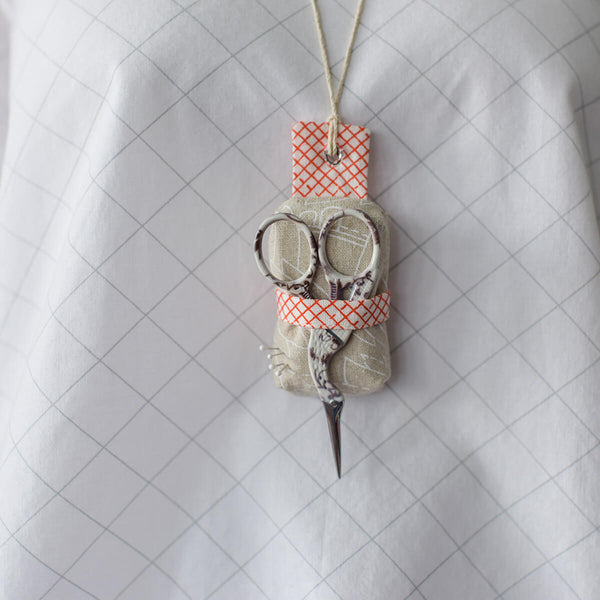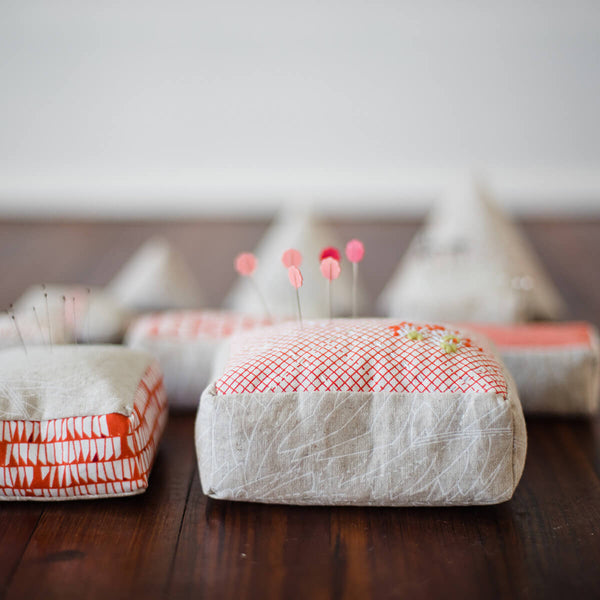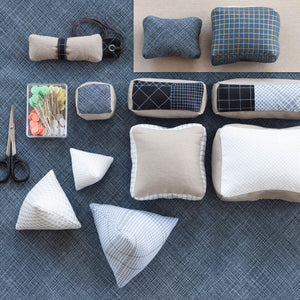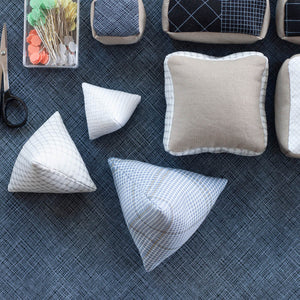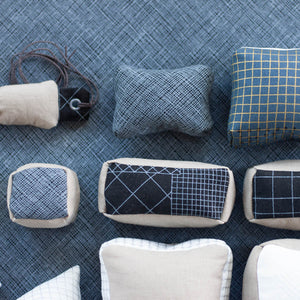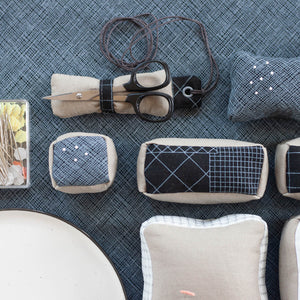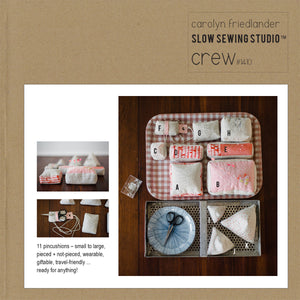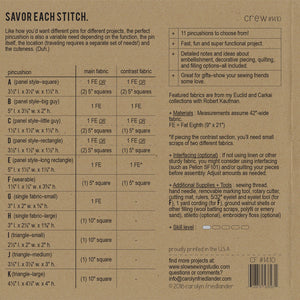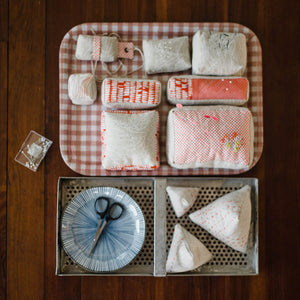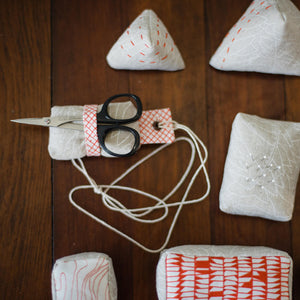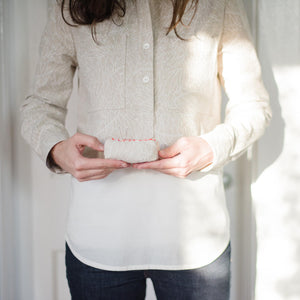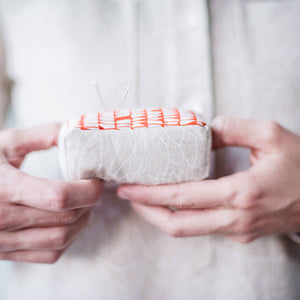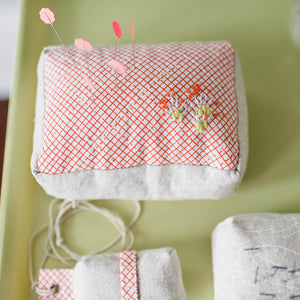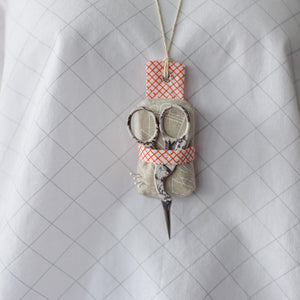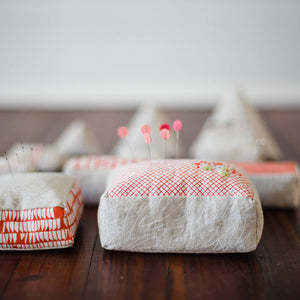 Crew Pincushion Pattern
Just like how you'd want different pins for different projects, the perfect pincushion is also a variable need depending on the function, the pin itself, the location (traveling requires a special set of needs!) and the cuteness. (Duh.)
My Crew pincushion pattern is a collection of pincushion options in all shapes and sizes--quilted, not quilted--pieced, not pieced--all of which originated with favorite sizes of my own.
+ Great for gifts--show your sewing friends (or yourself) some love.
Project Sizes
11 pincushion sizes in varying shapes ranging small to large; panel style, wearable, single fabric and triangular.
Fabric
Works well with whatever scraps you've got, as well as Fat Eights (9" x 22"), 5" and 10" squares!
Techniques/Skill Level
Beginner-friendly basic sewing
Pattern Includes
11 pincushion sizes, detailed notes and ideas about embellishment (cross stitch and embroidery directions included), decorative piecing, quilting and filling options
Featured Projects + Additional Resources
Crew Pincushions in CF Grid Group
Crew projects on the blog