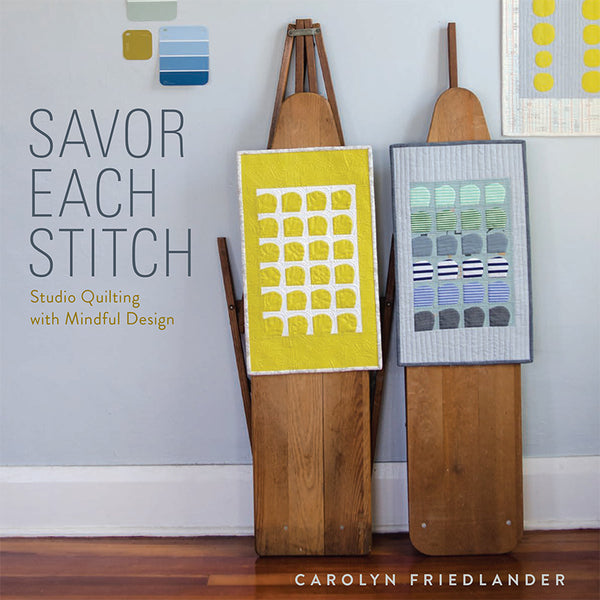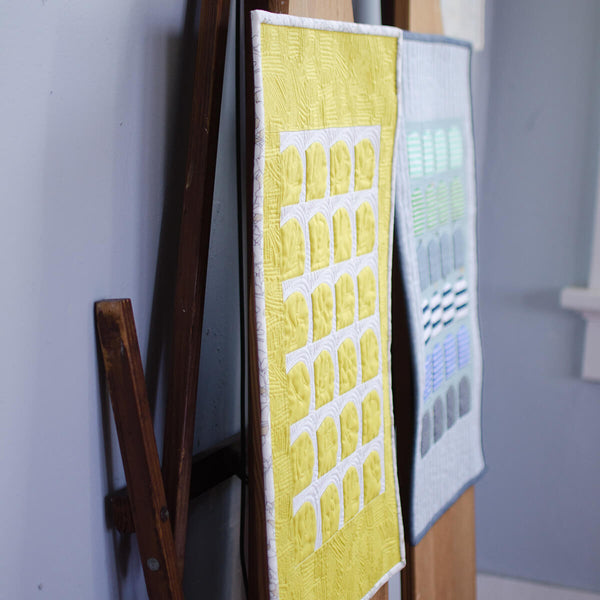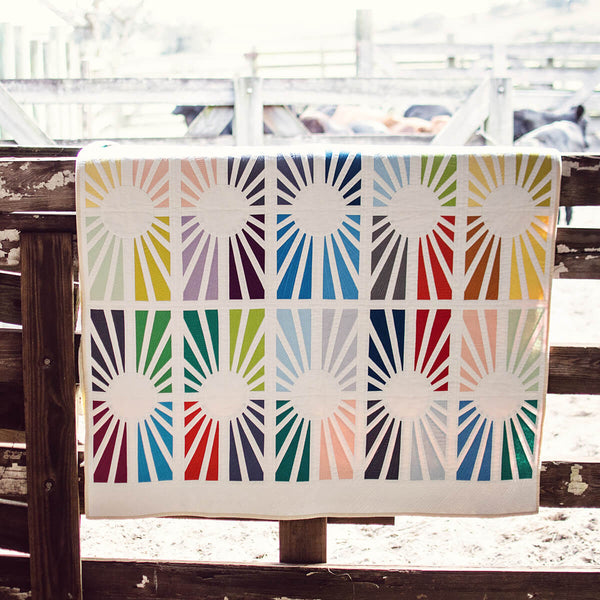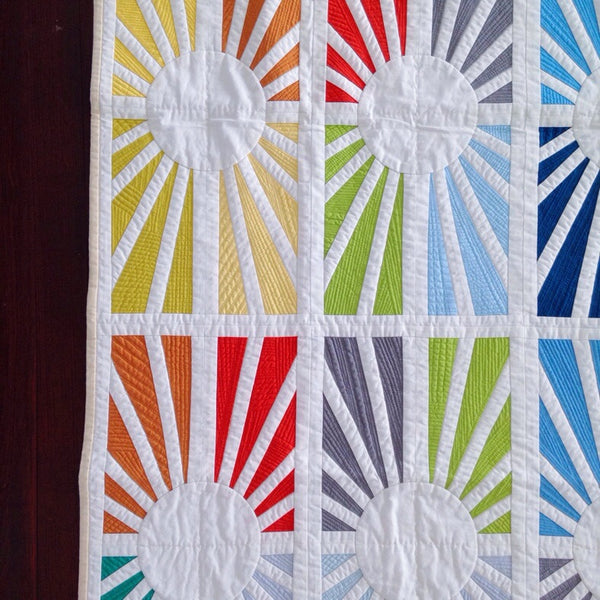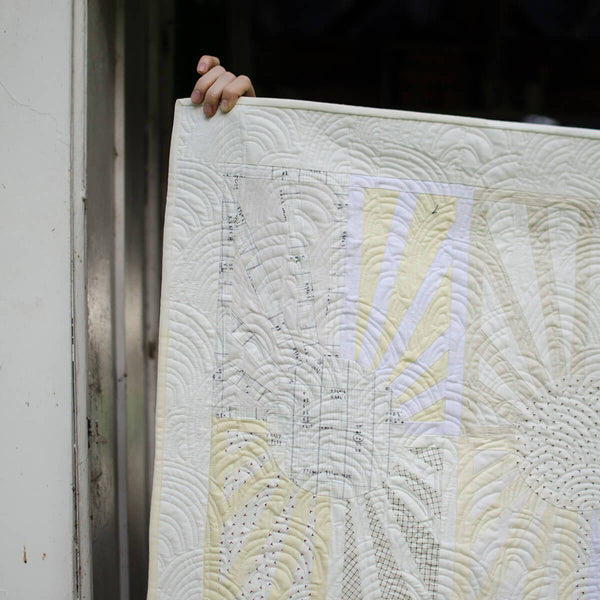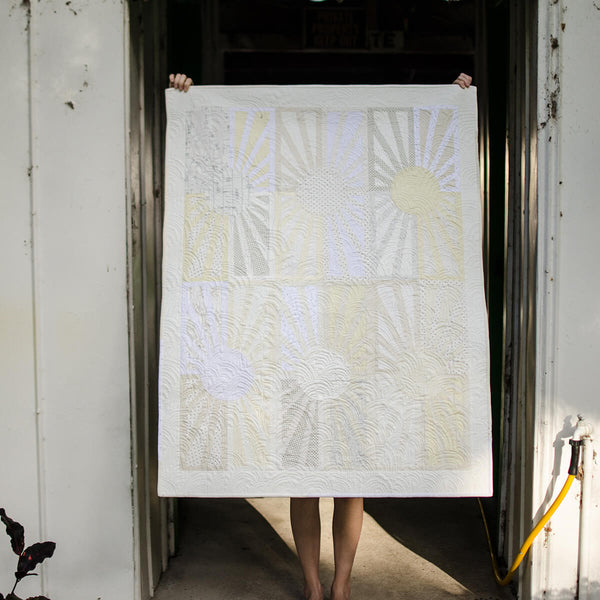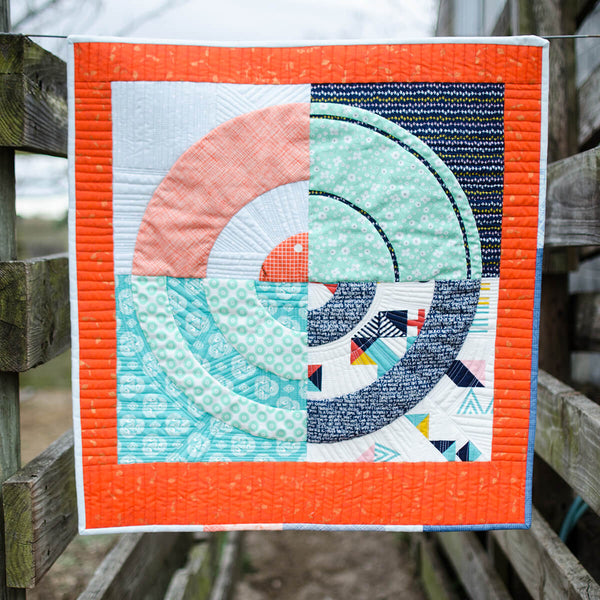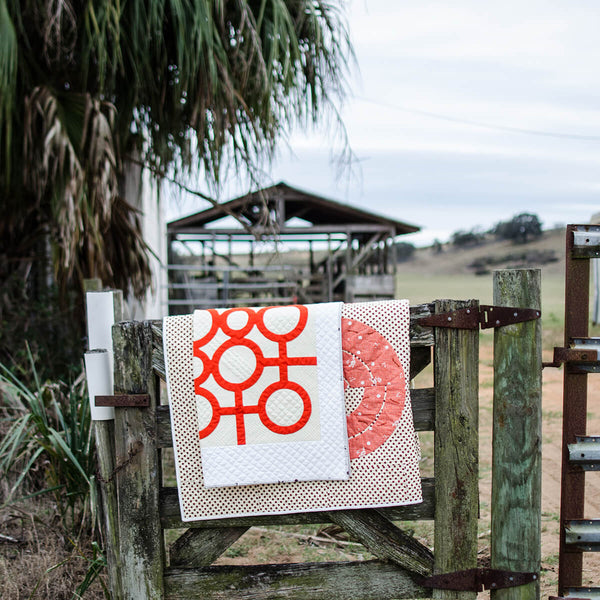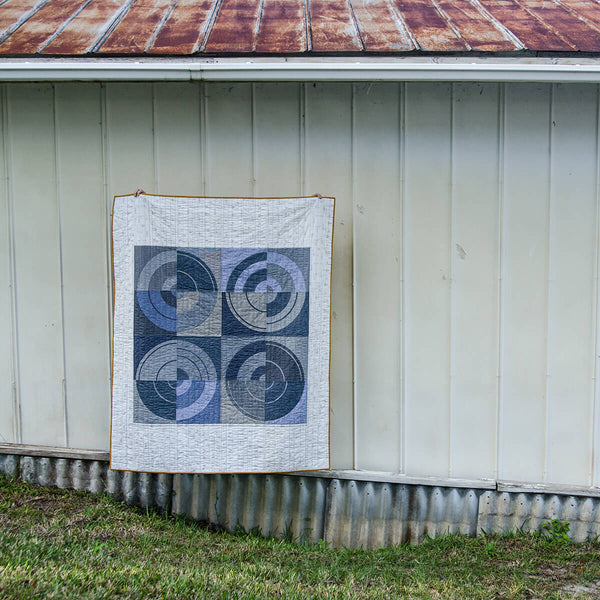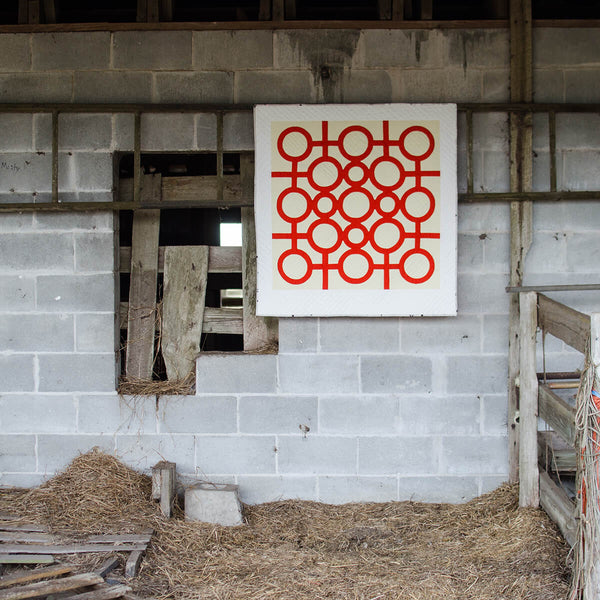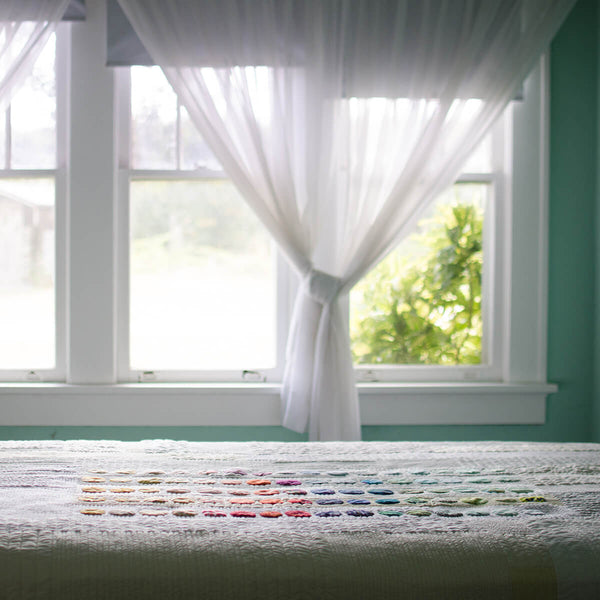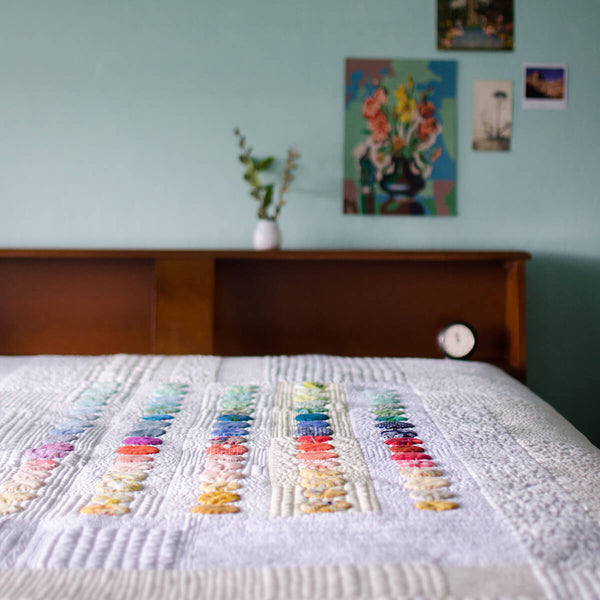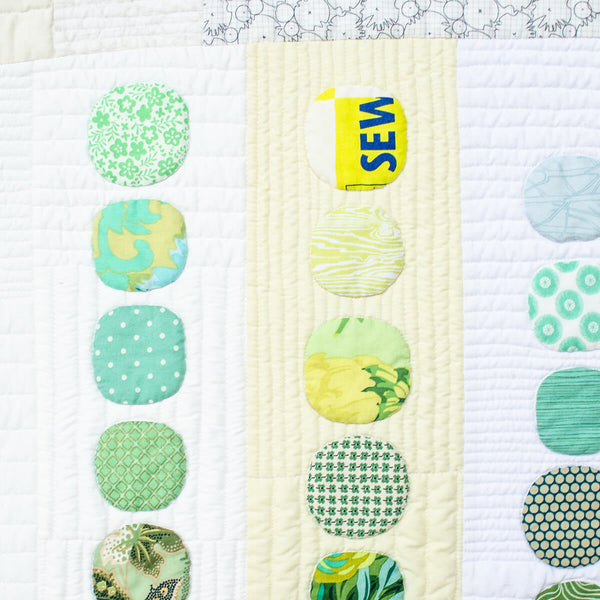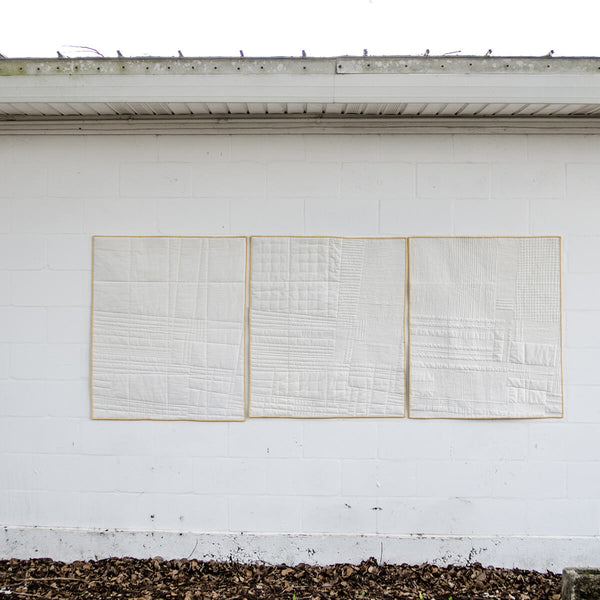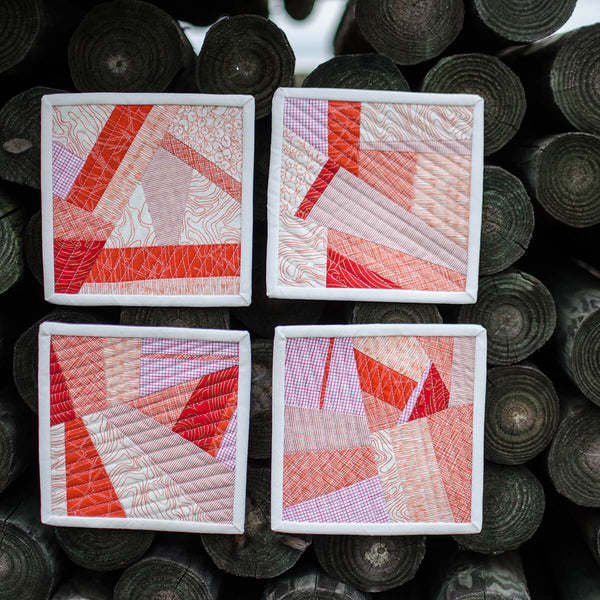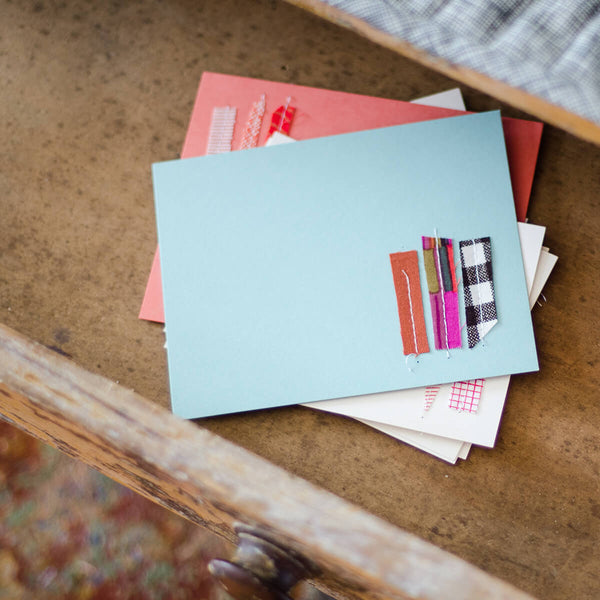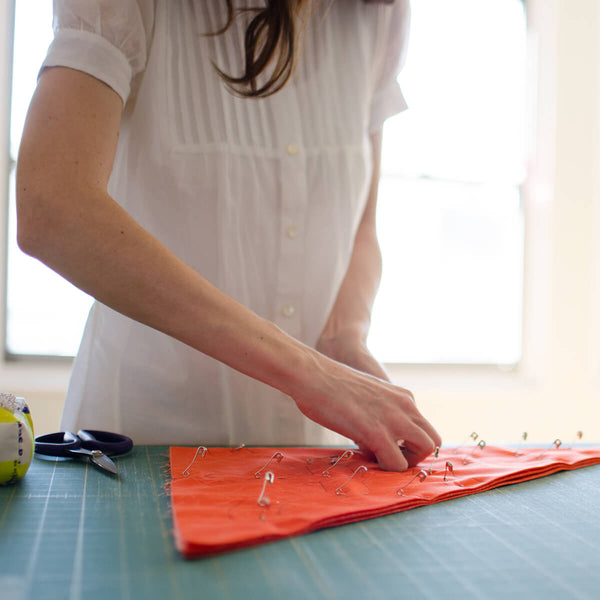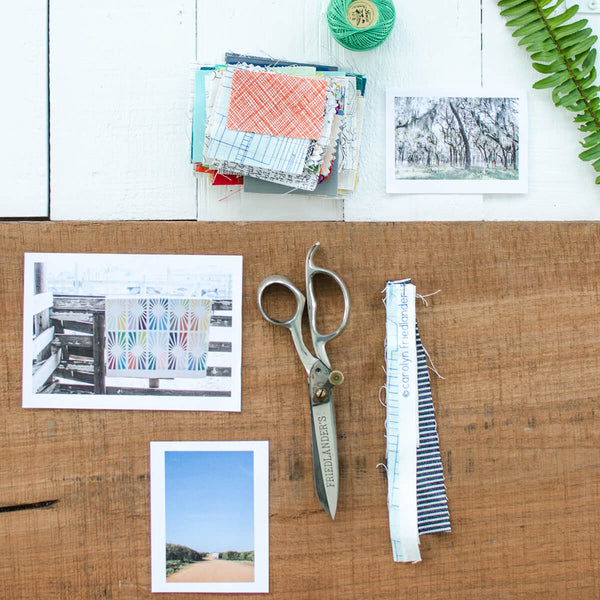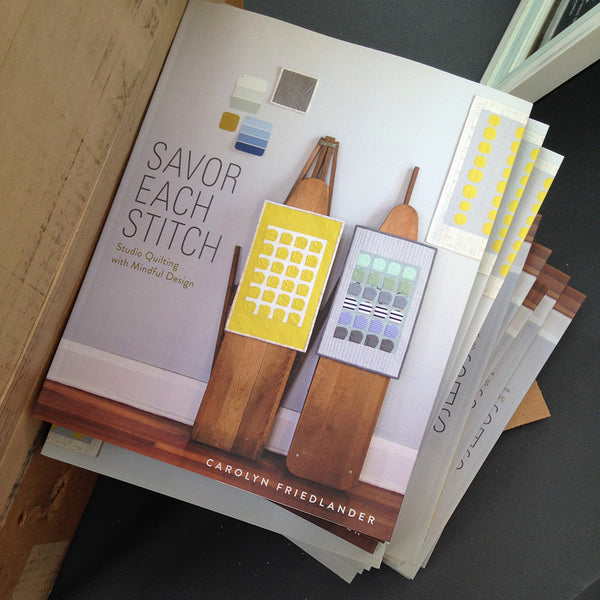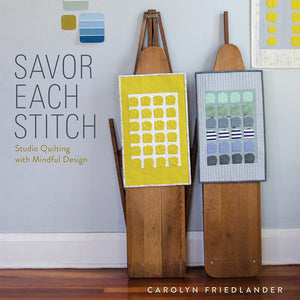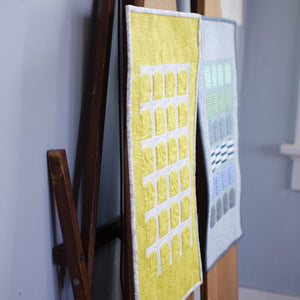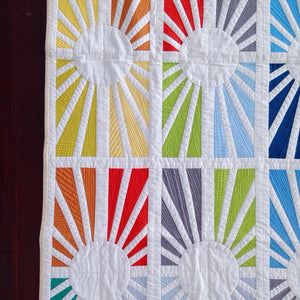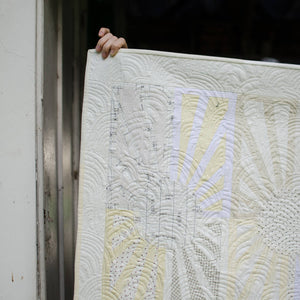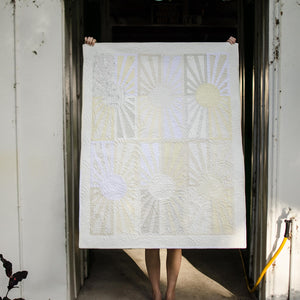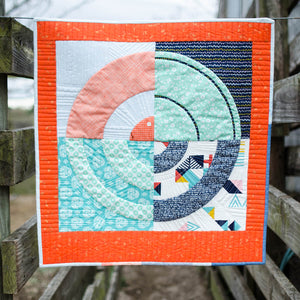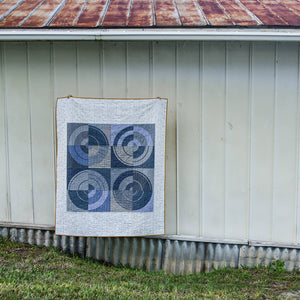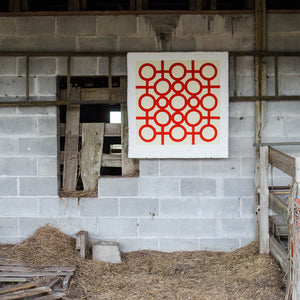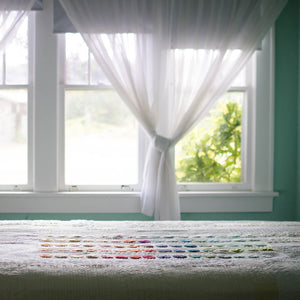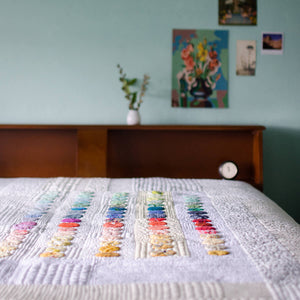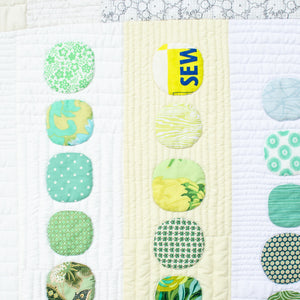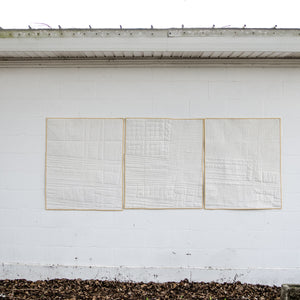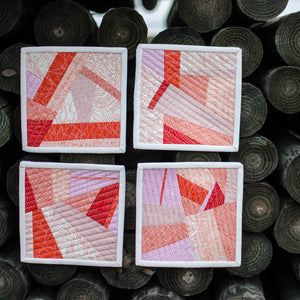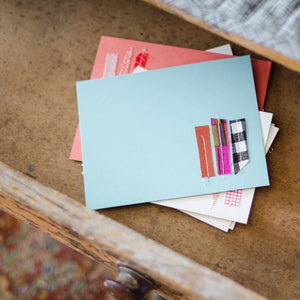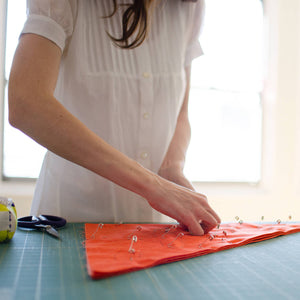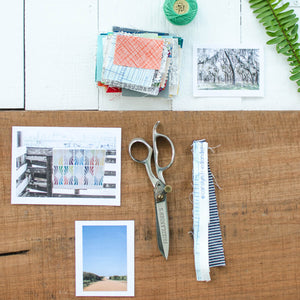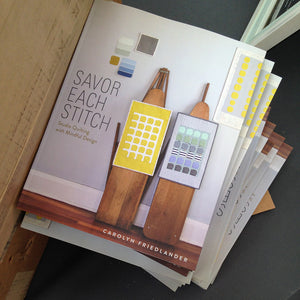 Savor Each Stitch
Savor Each Stitch is a design-focused look at quilting with eight different projects that explore the techniques and tools that I use in my own quilt making. As a quilter with a design-school training, it's what I think about when I think about making quilts, from start to finish. My goal in writing this book was to equip the reader with the skills to make the quilts that they want to make and that will express who they are, while also providing plenty of inspiring projects.
Photos by Alexis Wharem
About the Book

What follows is an exploration of how eight different projects can be completely reinterpreted by incorporating the design principles of line, contrast, color, scale, emphasis, texture, and volume. Each project is created in multiple versions to invite surprisingly different results, based on playing with these same design principles. Along the way the projects teach a variety of techniques such as hand quilting, appliqué, paper piecing, and even a new twist on crazy quilting, and full-size pattern pages are included to instruct and inspire mindful design.
Throughout are Alexis Wharem's photographs set both against the amazing landscape surrounding their shared hometown and in Friedlander's design studio.
Techniques/Skill Level
Savor Each Stitch explores a range of projects varying in skill level from beginner to intermediate with techniques including needle-turn appliqué, foundation paper piecing, and quilting by hand and machine.
Featured Projects + Additional Resources
Aerial Grove in Liberty and Chambray
Savor Each Stitch projects on the blog