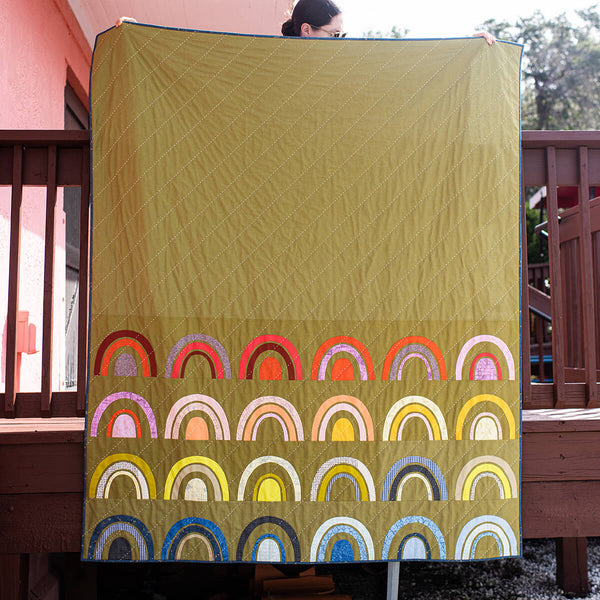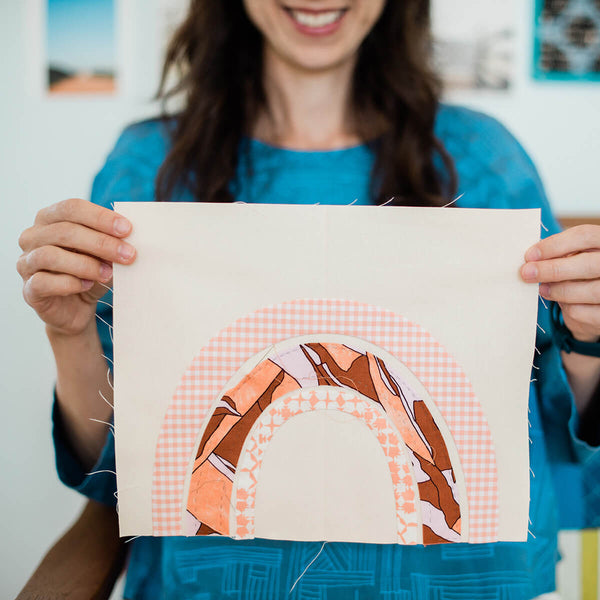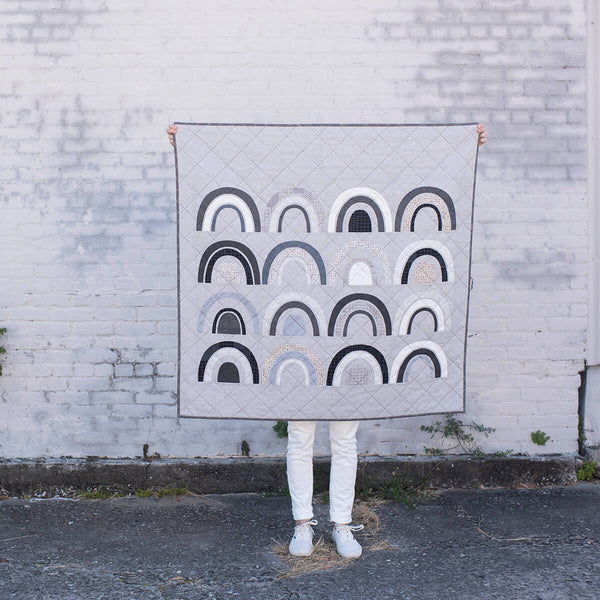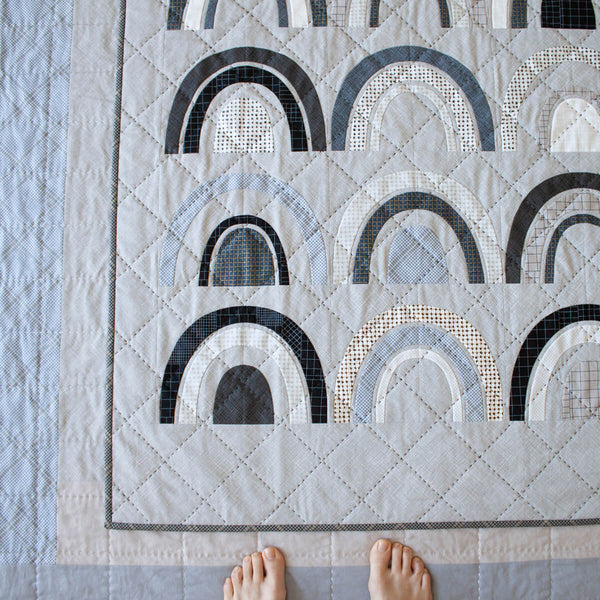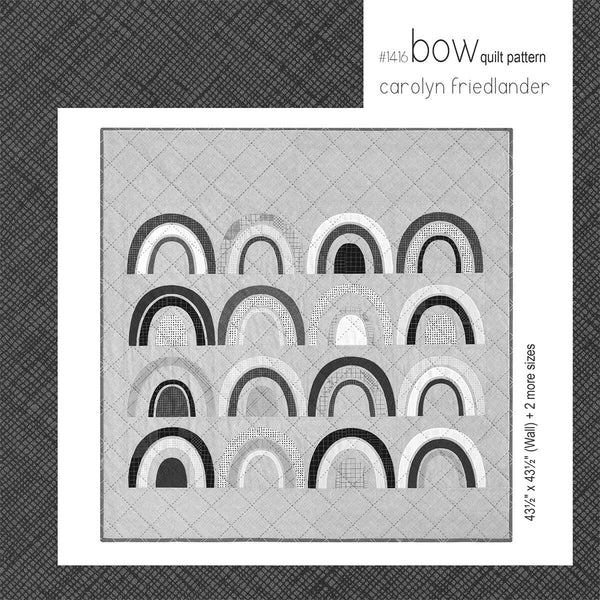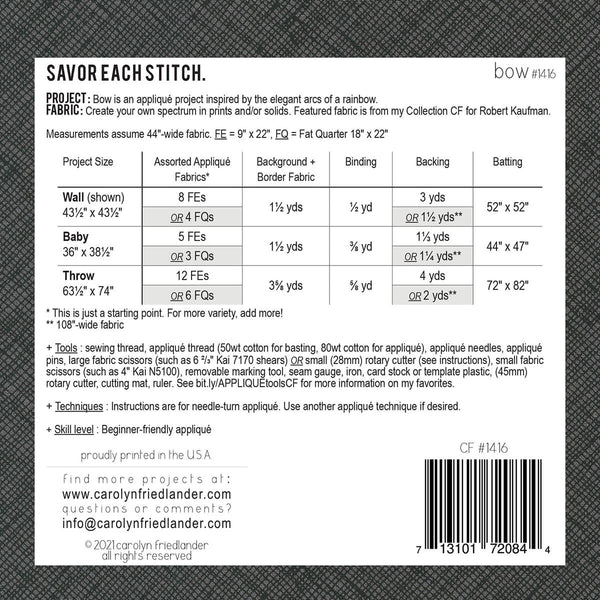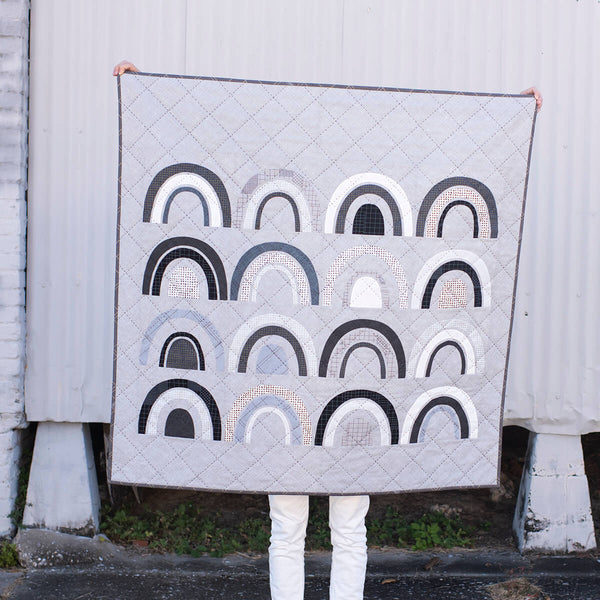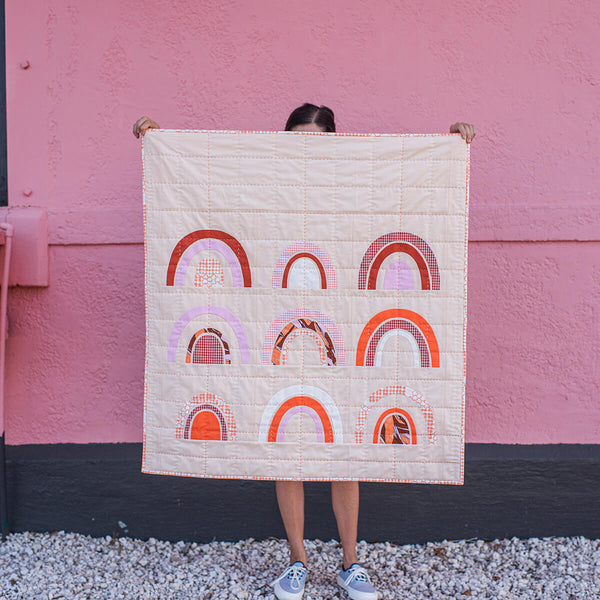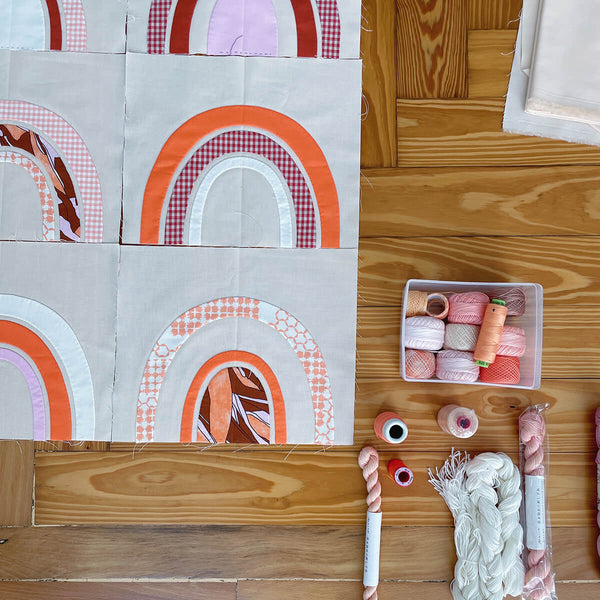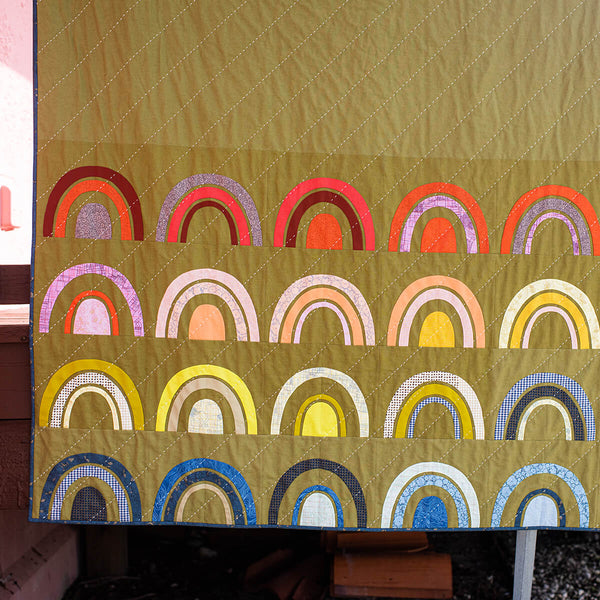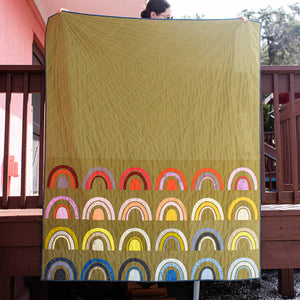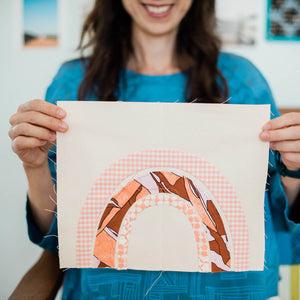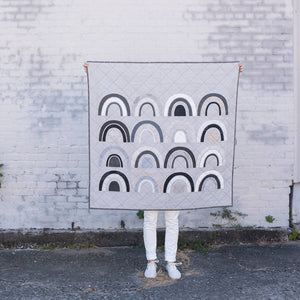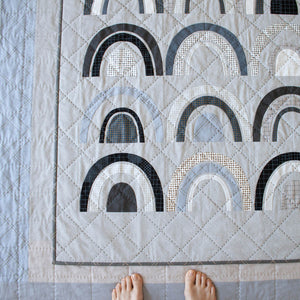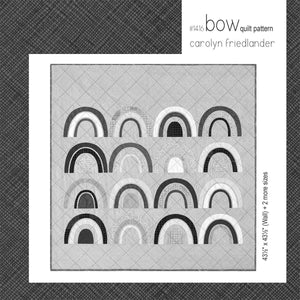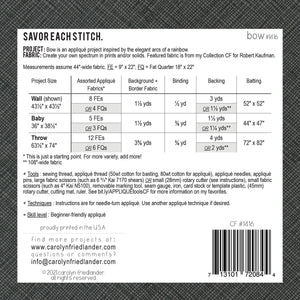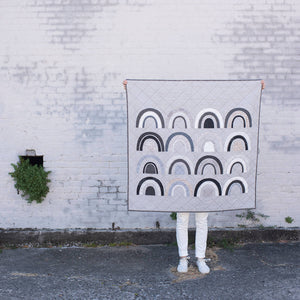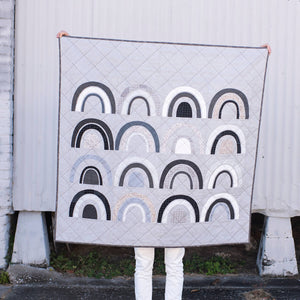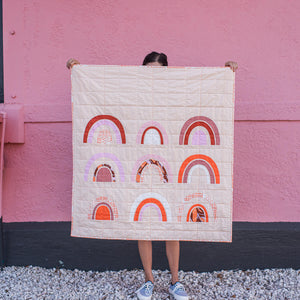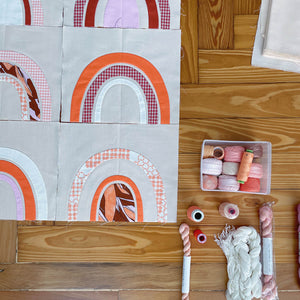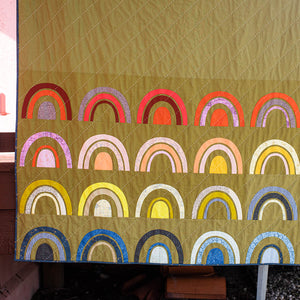 Bow Quilt Pattern
Bow is an appliqué project inspired by the elegant arcs of a rainbow. This radiant design is a good one for exploring color, contrast and accents.

There's now a template set available for this project! Find the Bow Acrylic Template Set here.
Project Sizes
43 1/2" x 43 1/2" (Wall), 36" x 38 1/2" (Baby), 63 1/2" x 74" (Throw)
Fabric
Works well with Fat Quarters (18" x 22") and Fat Eighths (9" x 22"). Could also use 10" squares.

Techniques/Skill Level
Beginner-friendly needle-turn appliqué (can use another appliqué technique if desired), basic piecing and binding
Pattern Includes
Three project sizes, illustrated how-to instructions, project coloring page
Also Available 
Featured Projects + Additional Resources
Bow Acrylic Template Set (on the blog)
Bow Appliqué Quilt in CF Grid Group
Bow projects on the blog