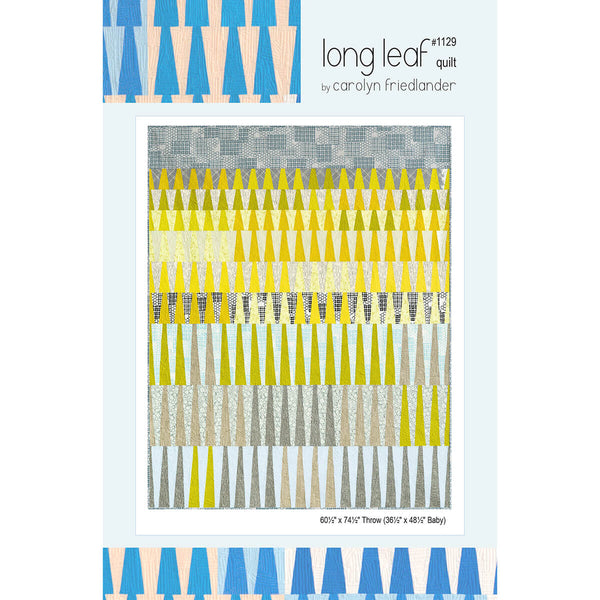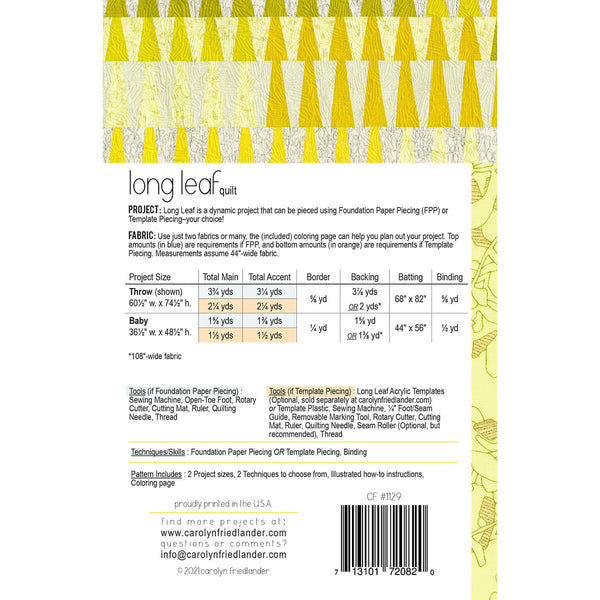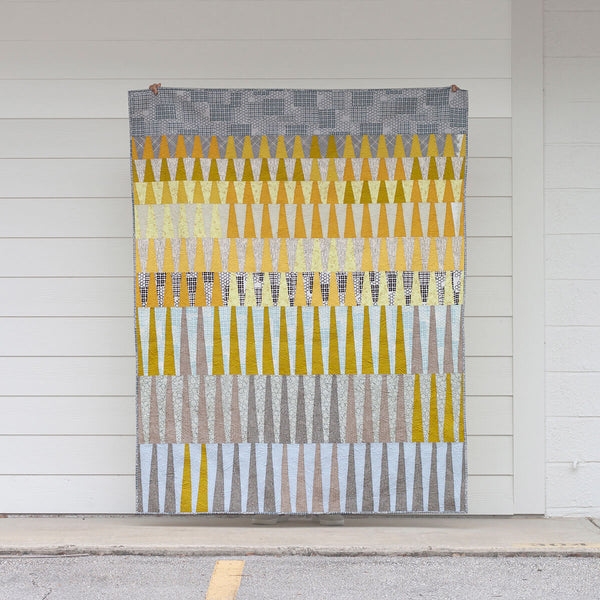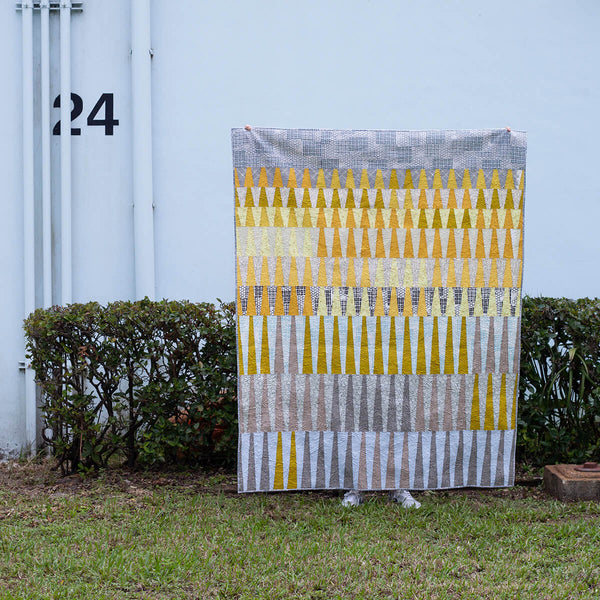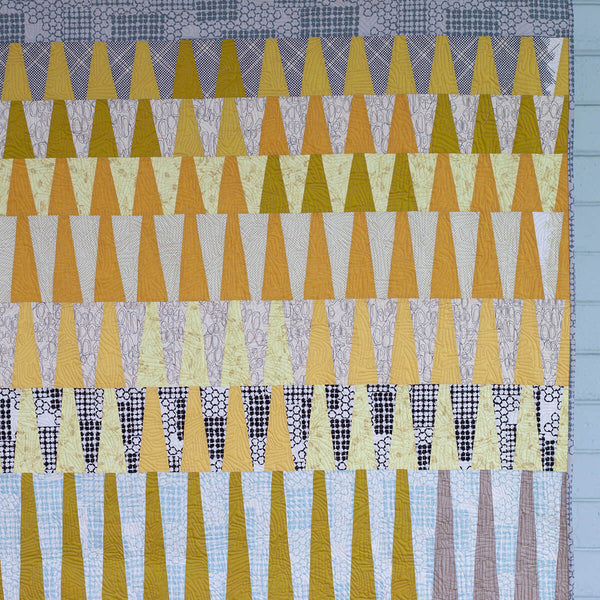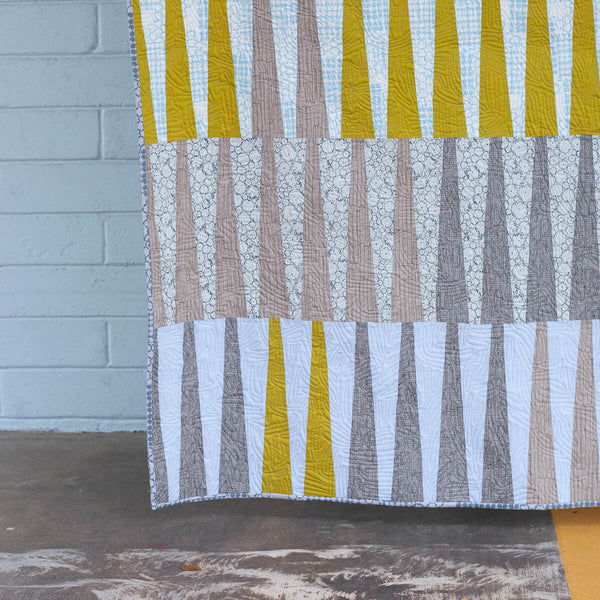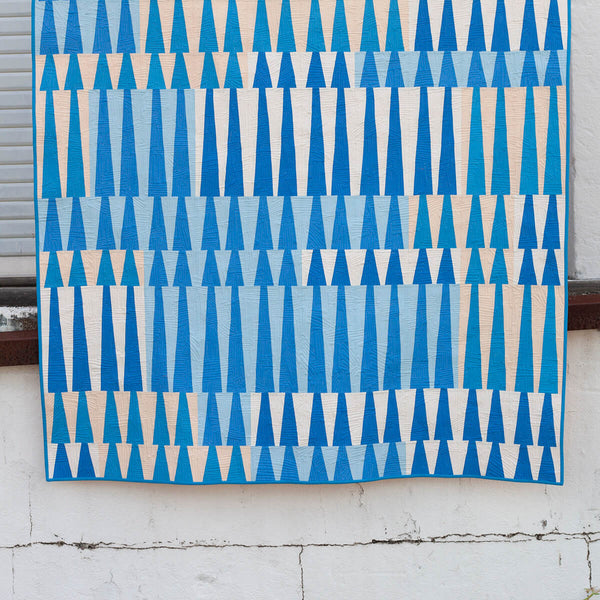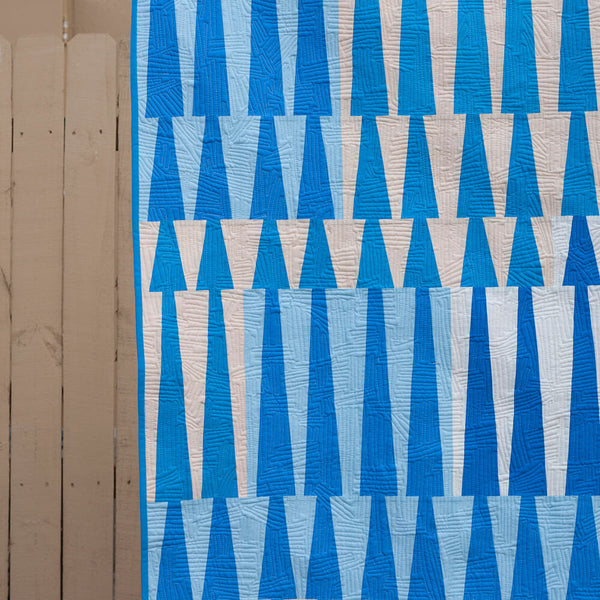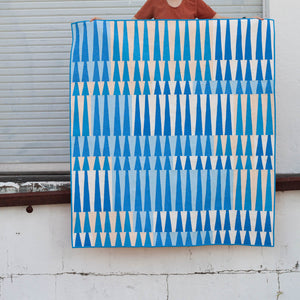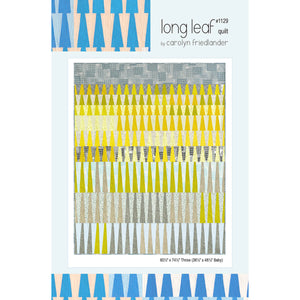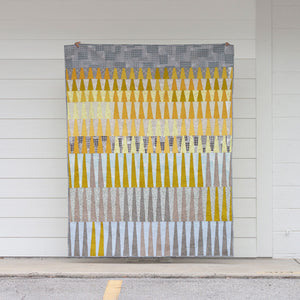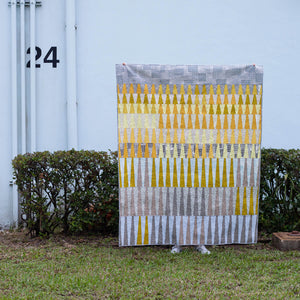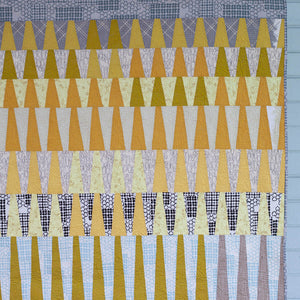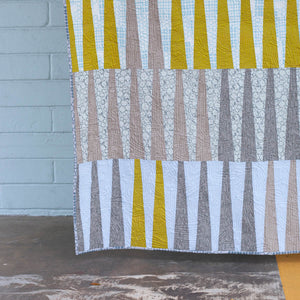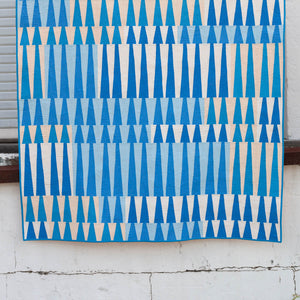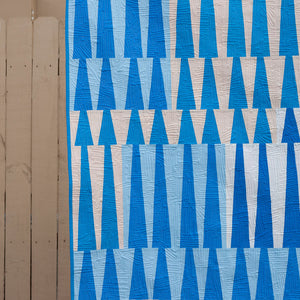 Long Leaf Quilt Pattern
Long Leaf is a dynamic project that can be pieced using Foundation Paper Piecing or Template Piecing (and
optional Long Leaf Templates
)--your choice!
Project Sizes
60 1/2" x 74 1/4" (Throw), 36 1/2" x 48 1/2" (Baby)
Fabric
Fabric requirements are listed by technique you plan to use. Use yardage or scrap it up!
Techniques/Skill Level
Instructions give you two options for how to piece the project. You can use Foundation Paper Piecing or Template Piecing. Not sure which technique you prefer? Read through each section and make a couple of test blocks to see which works best for you!
Want the templates? Long Leaf Acrylic Template set can be found here.
Yellow version was pieced using Template Piecing, and the Blue version was pieced using Foundation Paper Piecing.
Tip: Foundation Paper Piecing may be easier for beginners to create a professional looking result, and Template Piecing may be a bit faster but relies on an accurate seam allowance and even pressing.
Pattern Includes
Two project sizes, how-to instructions highlighting two technical approaches, project coloring pages
Bonus instructions for the Tripping Quilt collaborative project with Jen Kingwell, Sue Spargo, Anna Maria Horner, Tula Pink and Sew Kind of Wonderful.
Featured Projects + Additional Resources
Long Leaf Quilt in Kona Cotton
Tripping Quilt with Jen Kingwell and friends
Long Leaf Projects on the blog