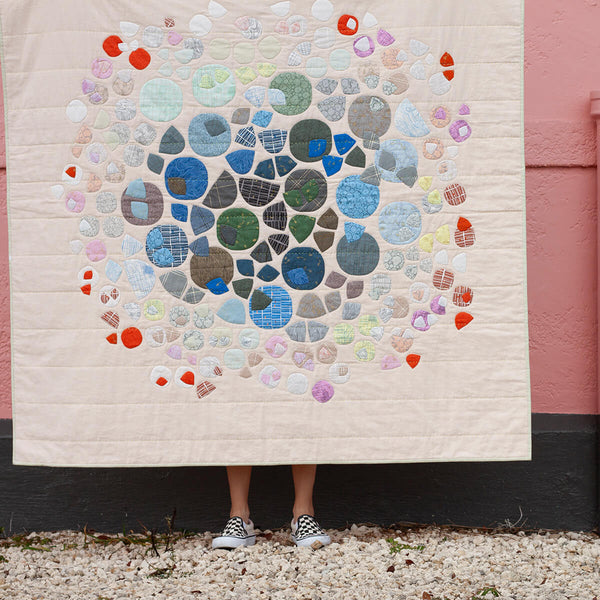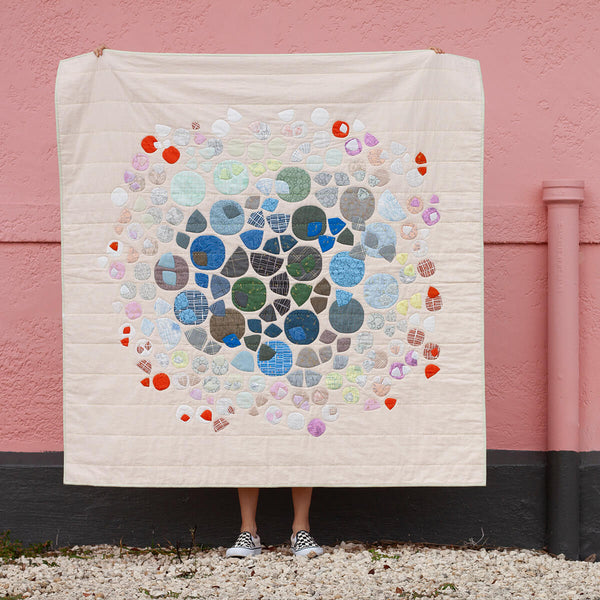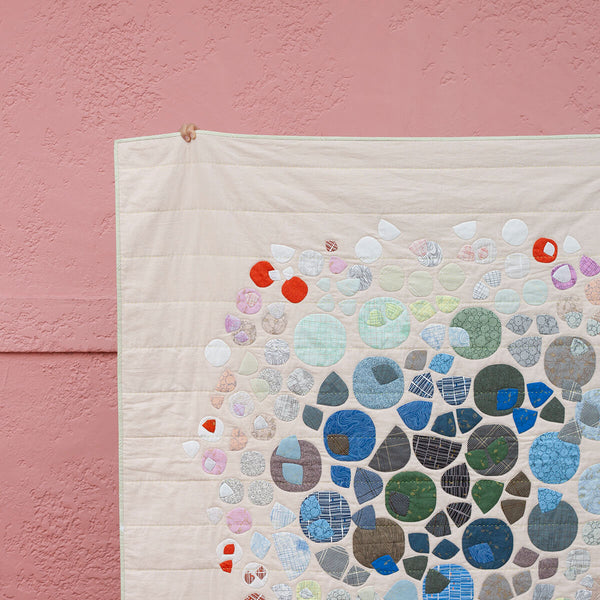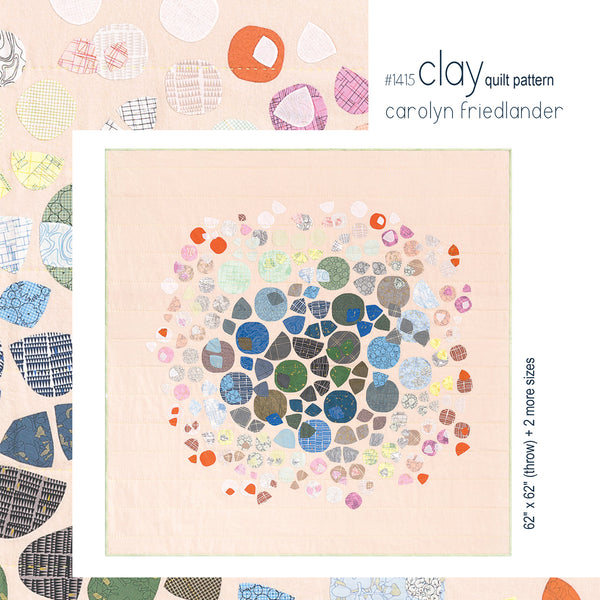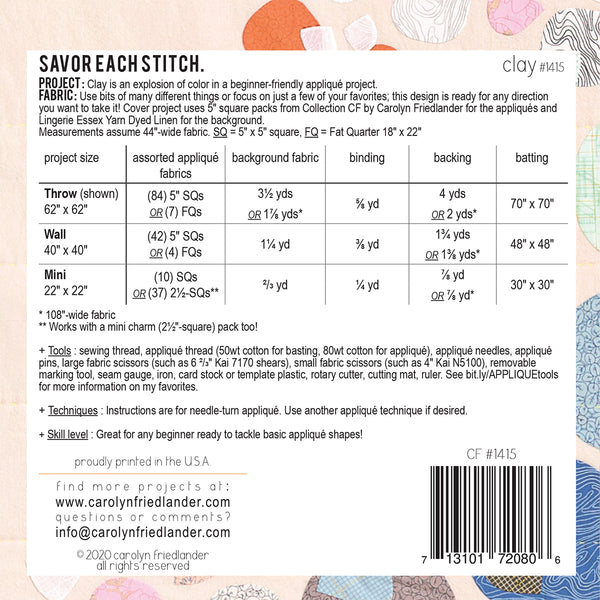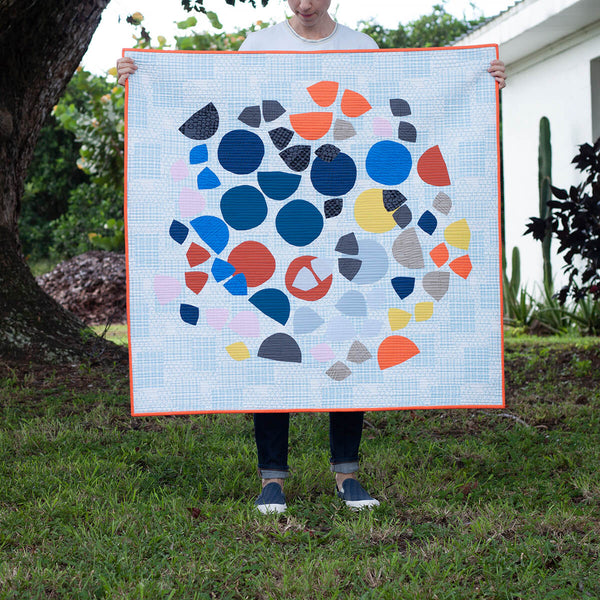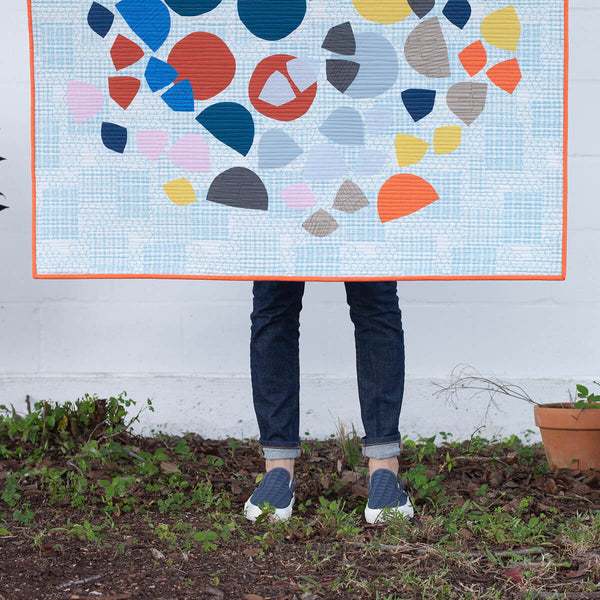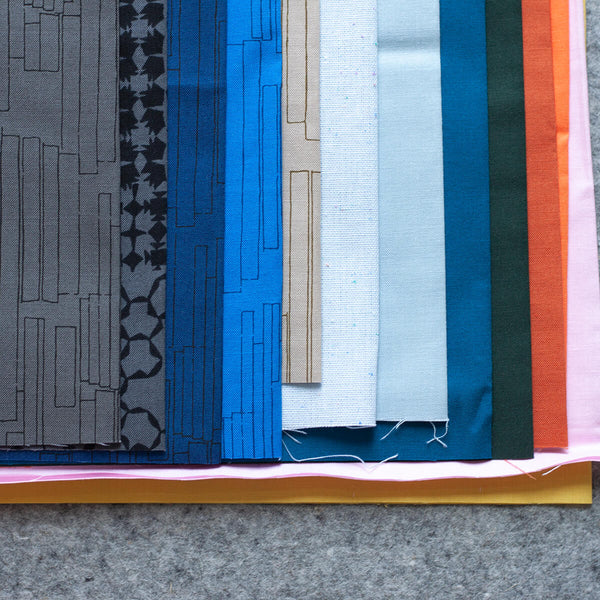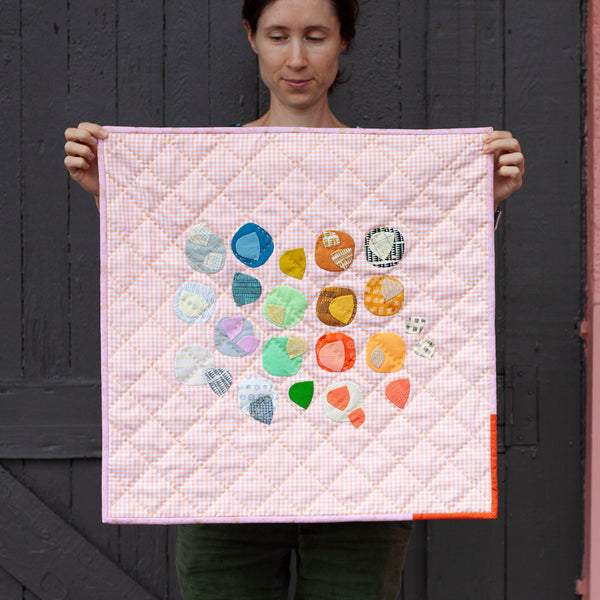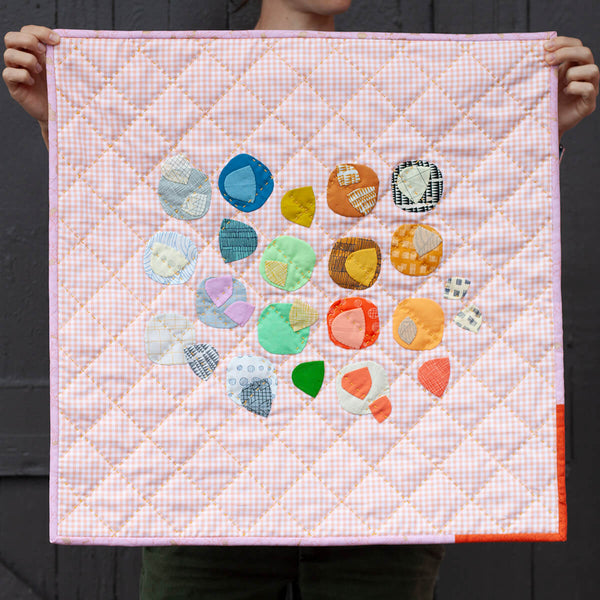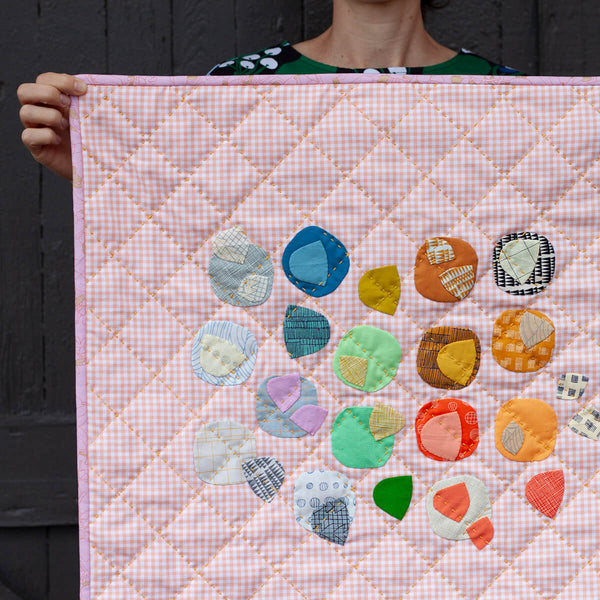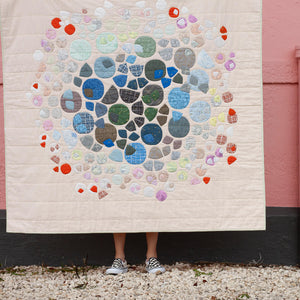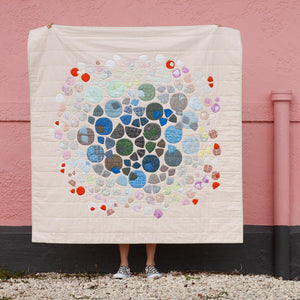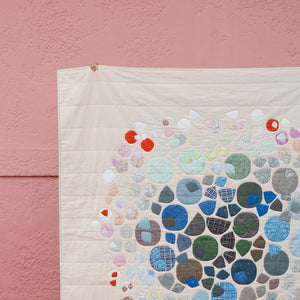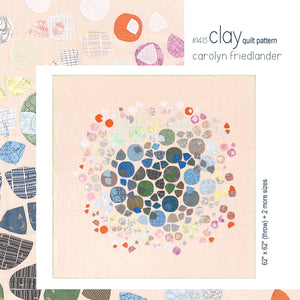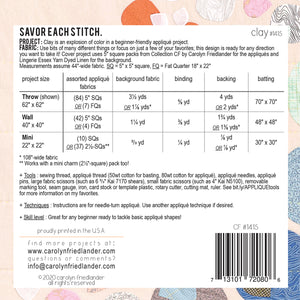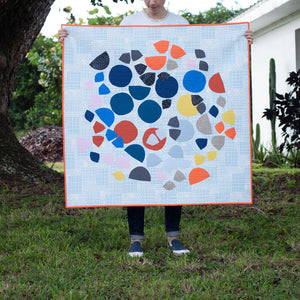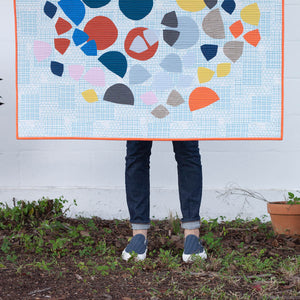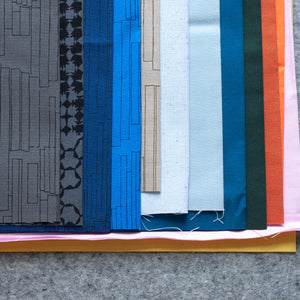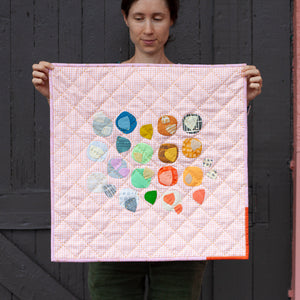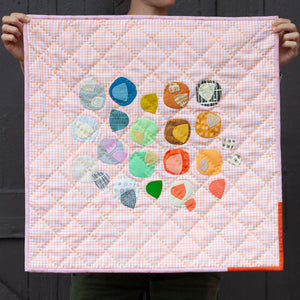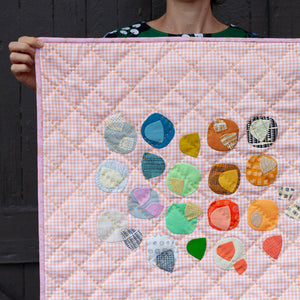 Clay Quilt Pattern
Clay is an explosion of color in a beginner-friendly appliqué project. Regardless of skill level, anyone can explore their own composition through color, shape and layers. 
Project Sizes
62" x 62 (Throw), 40" x 40" (Wall), 22" x 22" (Mini)
Fabric
Works well with 5" squares, Fat Quarters (18" x 22"), scraps and yardage.
Use bits of many different things or focus on just a few of your favorites; this design is ready for any direction you want to take it!
Featured quilt is made from my Collection CF fabric charm packs for the appliqués and Essex Yarn Dyed in Lingerie for the background.
Techniques/Skill Level

Beginner-friendly needle-turn appliqué (can use another appliqué technique if desired), binding
Pattern Includes
Three project sizes, coloring page, illustrated instructions, and additional guidance for color + composition considerations.
Featured Projects + Additional Resources

Clay projects on the blog