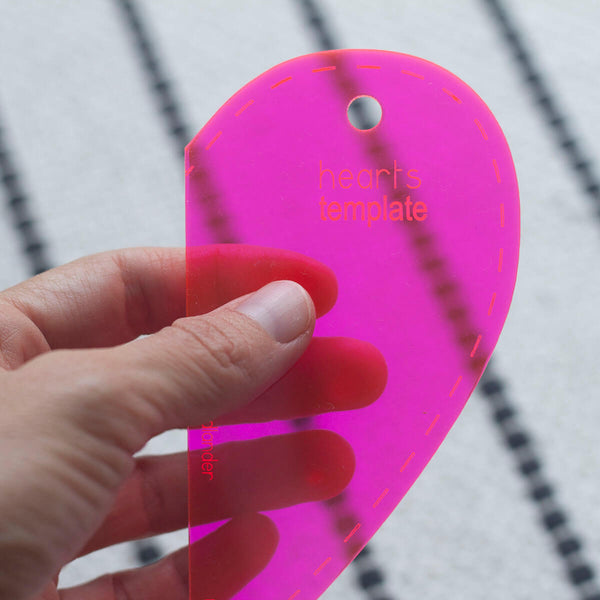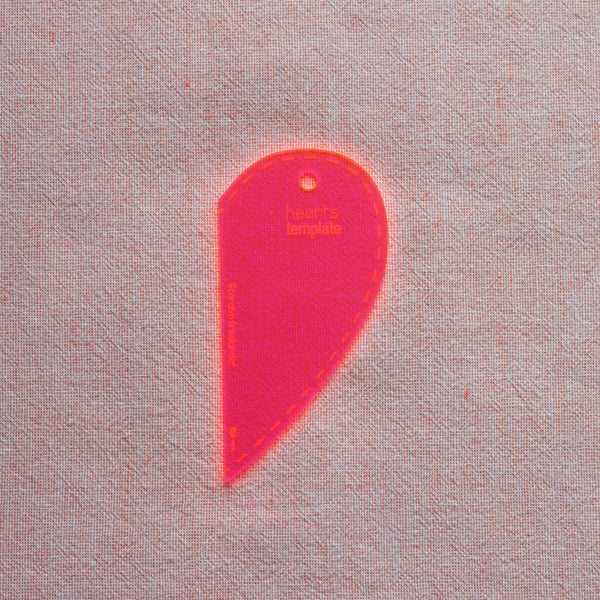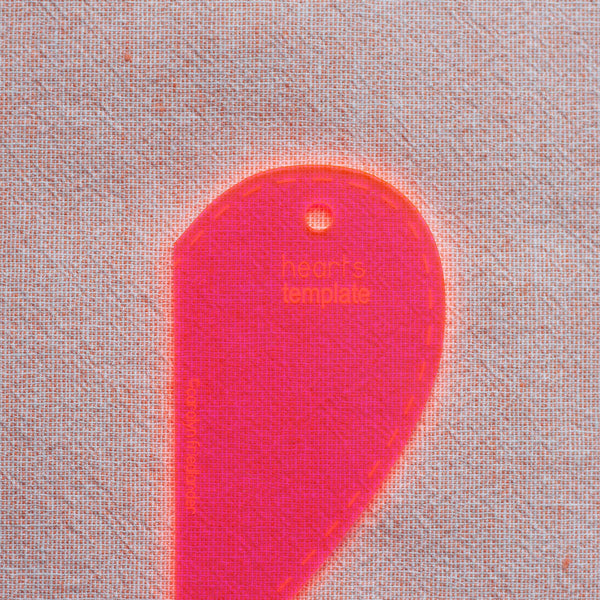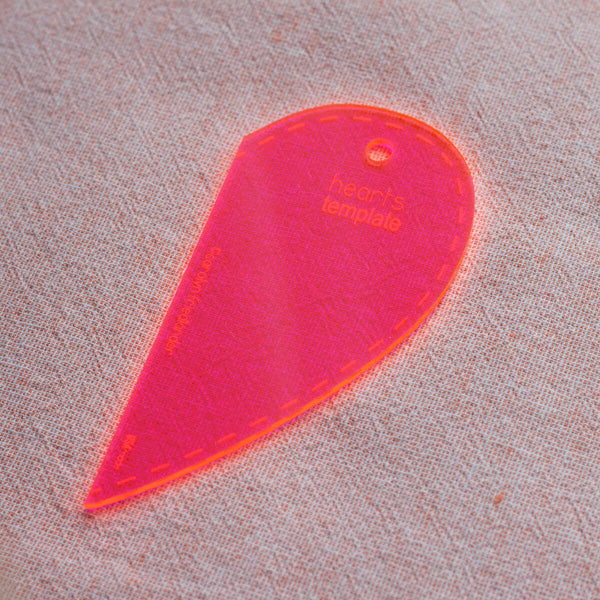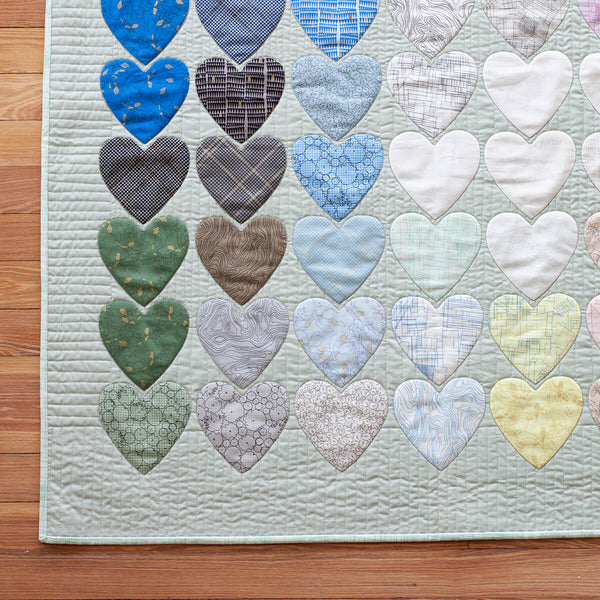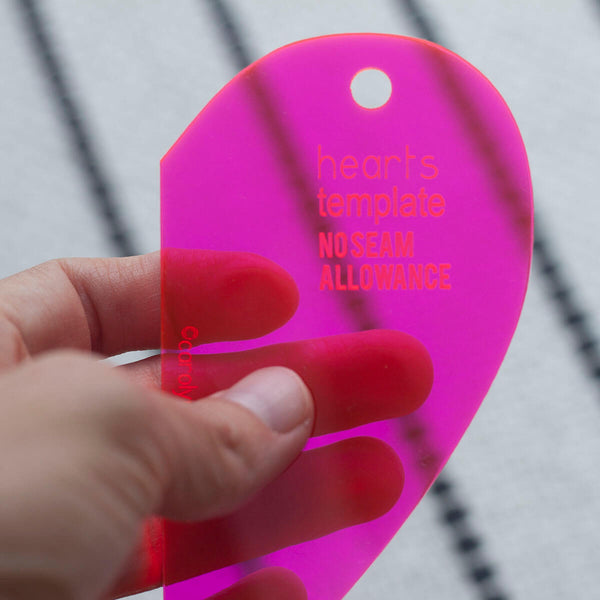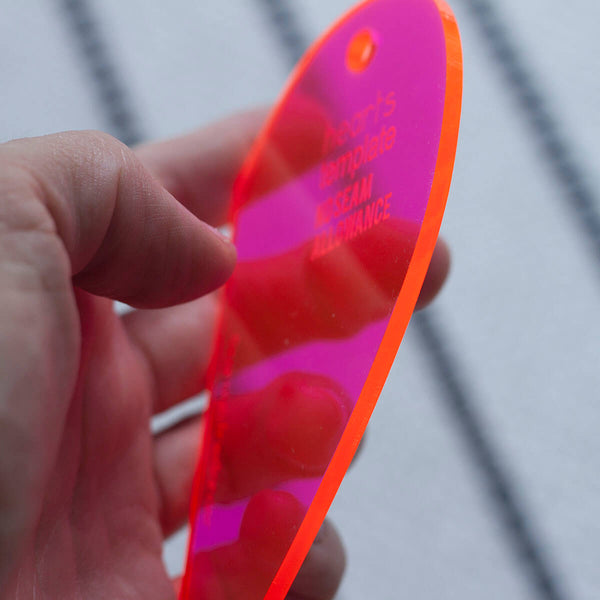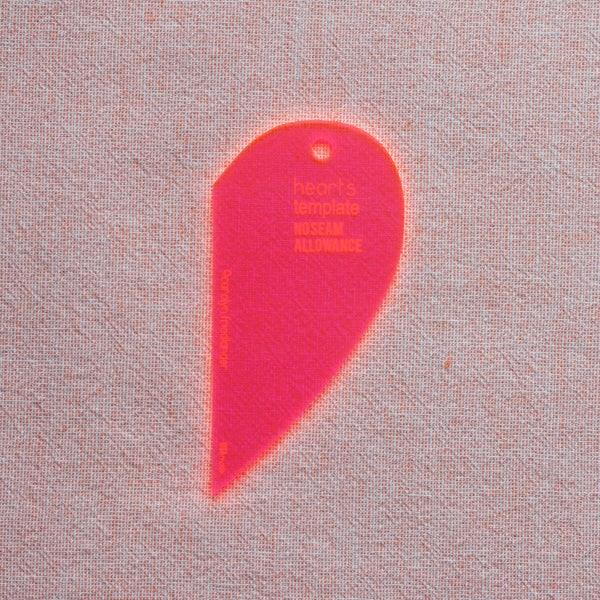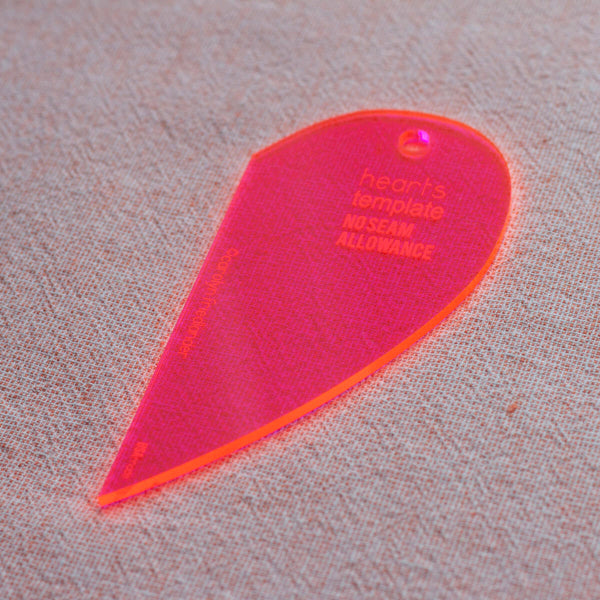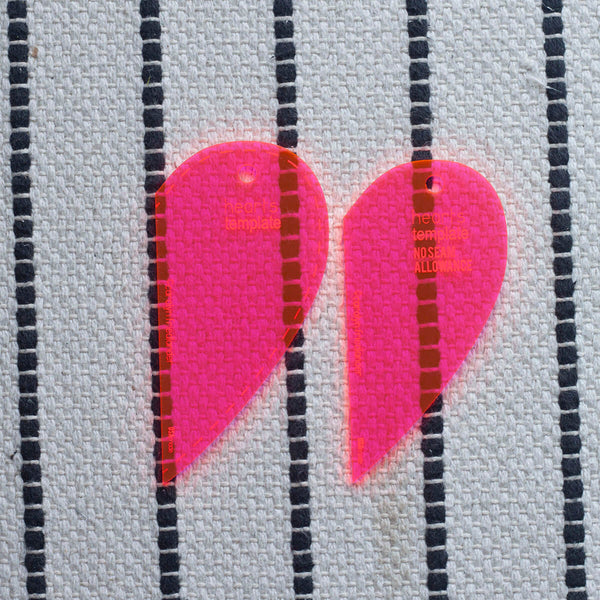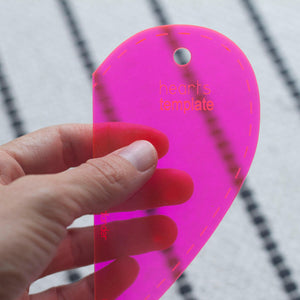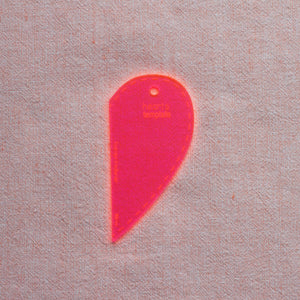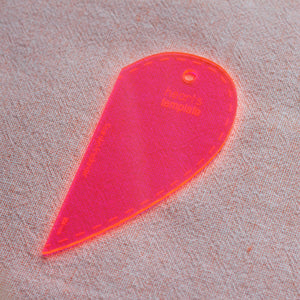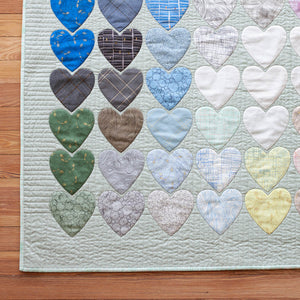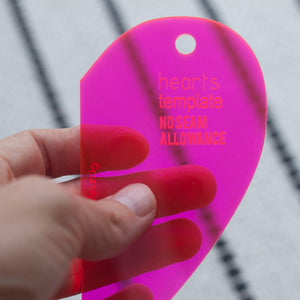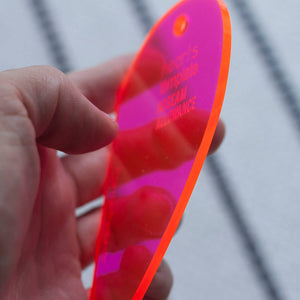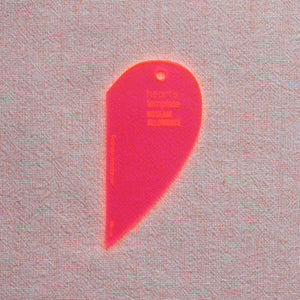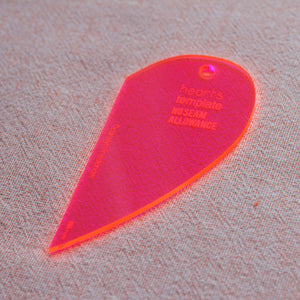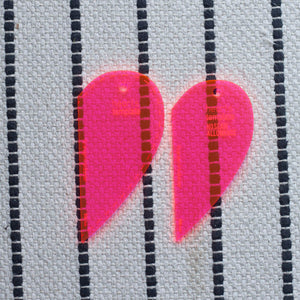 Hearts Acrylic Template
Hearts Quilt Template is available in two options.
+ 1/8" Seam Allowance is perfect to use with my Hearts Quilt Pattern as written (using needle-turn appliqué).
+ NO Seam Allowance is perfect for use with my Hearts Quilt Pattern if using an alternative appliqué technique or if you'd like to customize your seam allowance. NO seam allowance is great for raw edge, wool or fusible appliqué or for creating embroidery or quilting motifs.
Template is made from sturdy acrylic in hot pink, features a hang hole and scored markings.
Note: Hearts Quilt Pattern (not included) is sold separately here.
Also Available
Jen Kingwell Template Grips (perfect for adding good grip to the templates!)
Featured Projects + Additional Resources
Hearts projects on the blog