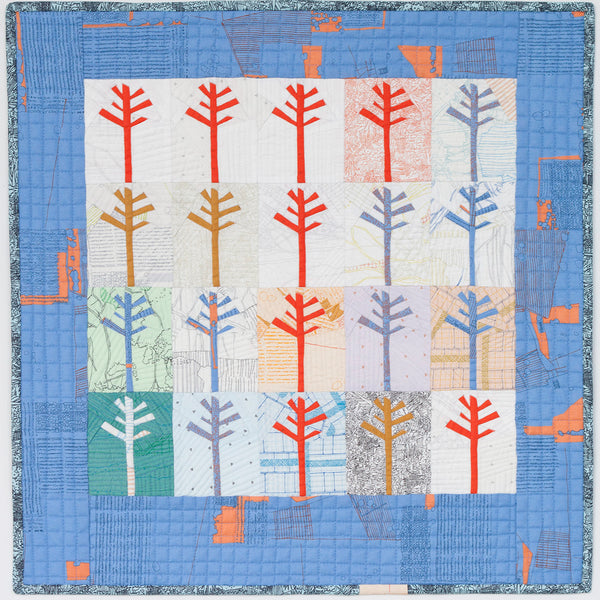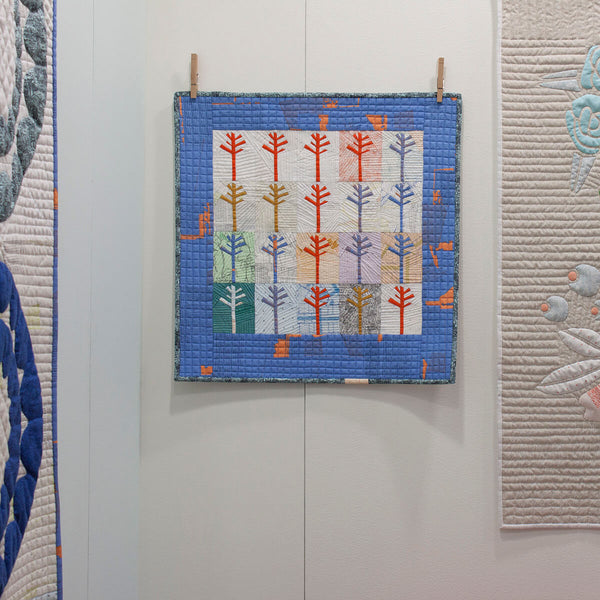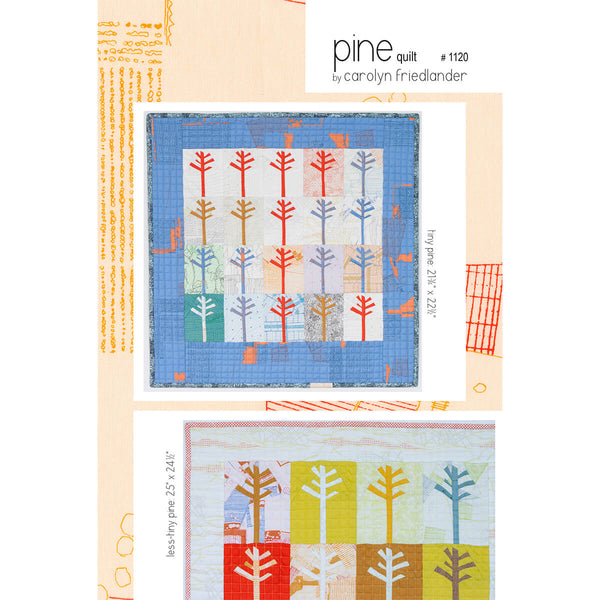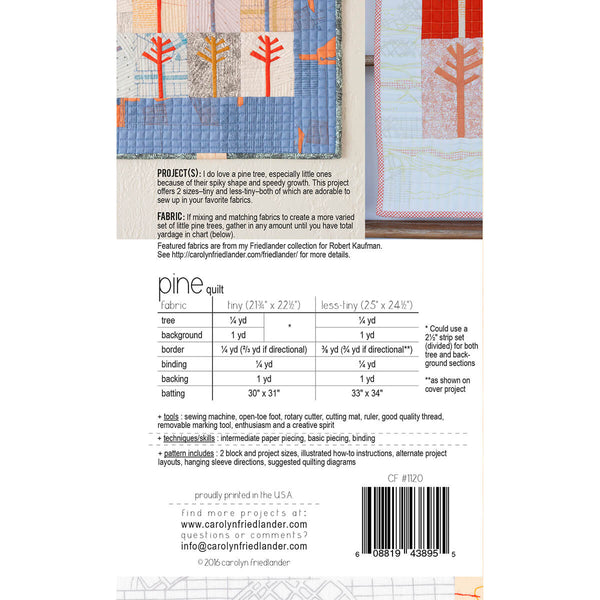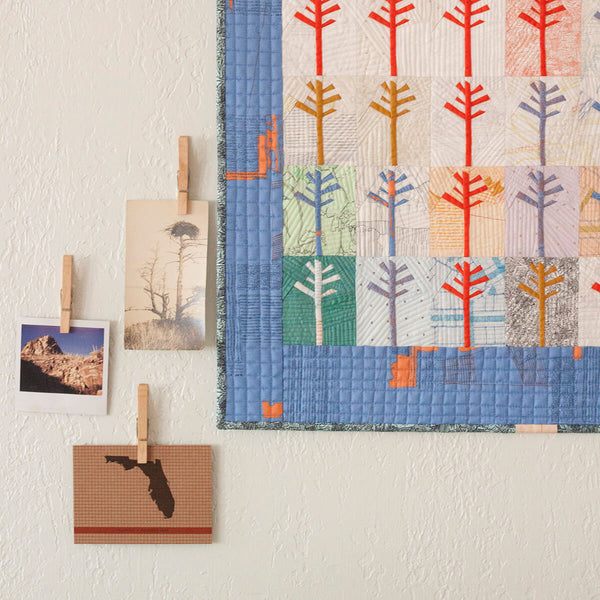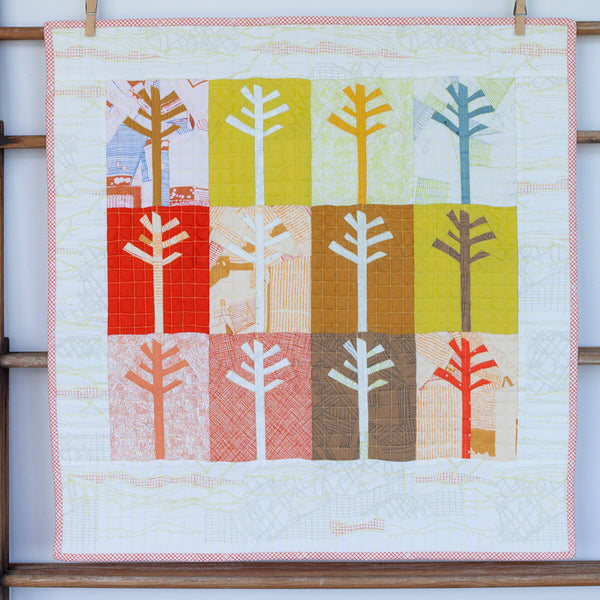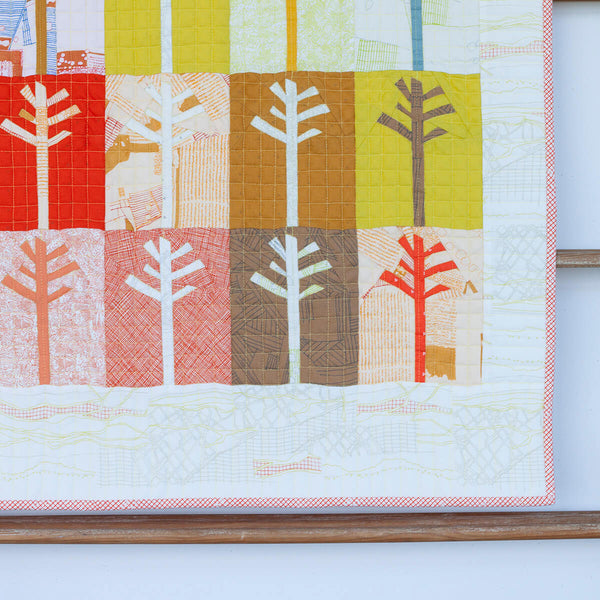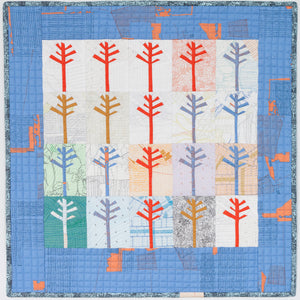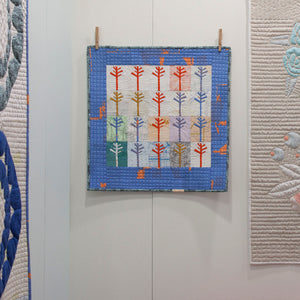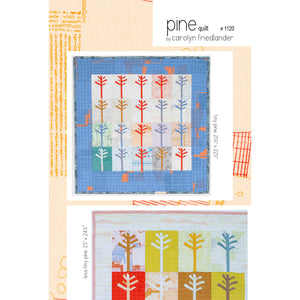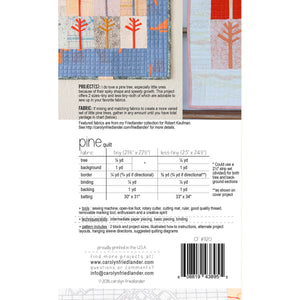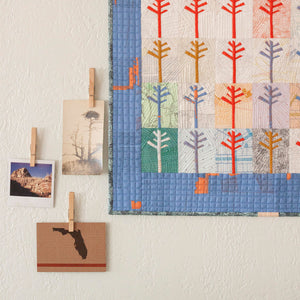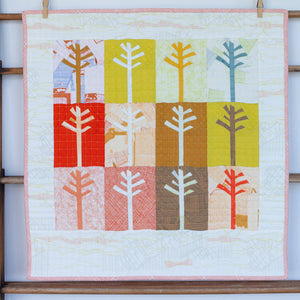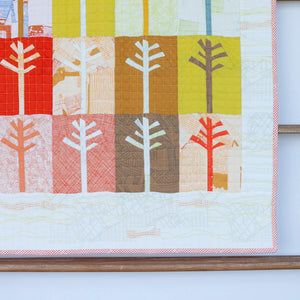 Pine Quilt Pattern
Pine is the smallest tree pattern to join my collection of tree-inspired, paper-pieced projects. Pine offers 2 block options—tiny and less-tiny—both of which are fun to sew up in your favorite fabrics. This design works well with many different fabric options and pairings. The block size and confident-beginner skill level make this project a great option to jump in and make!
Project Sizes
21 3/4" x 22 1/2" (Tiny), 25" x 25 1/2" (Less-Tiny)
Both sizes are perfect for mini-quilts, gifts and wall hangings.
Fabric
Works well with 2 1/2" strips for the tiny option or yardage (and/or scraps) 
Techniques/Skill Level
Confident-beginner foundation paper piecing, basic piecing and binding
Pattern Includes
Two block and project sizes, how-to instructions, alternate project layouts, hanging sleeve directions, suggested quilting diagrams
Featured Projects
Pine Quilt in Friedlander fabric
Pine Quilt Pattern on the blog