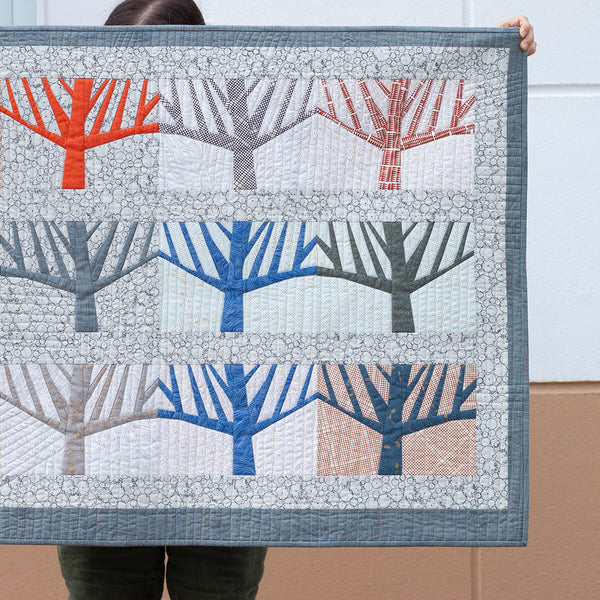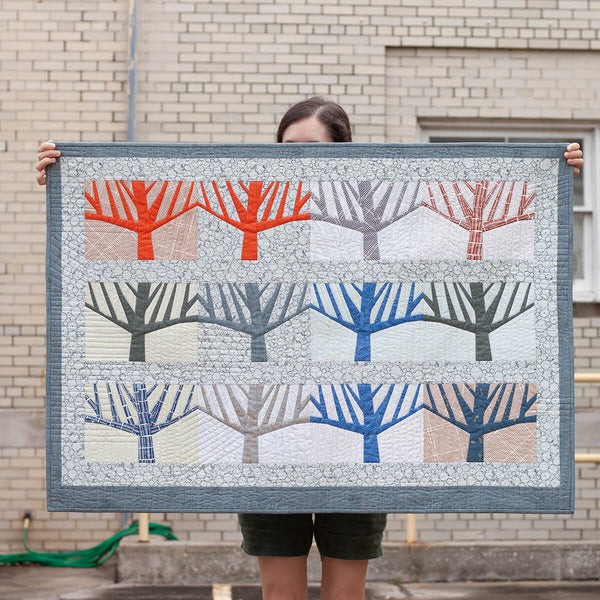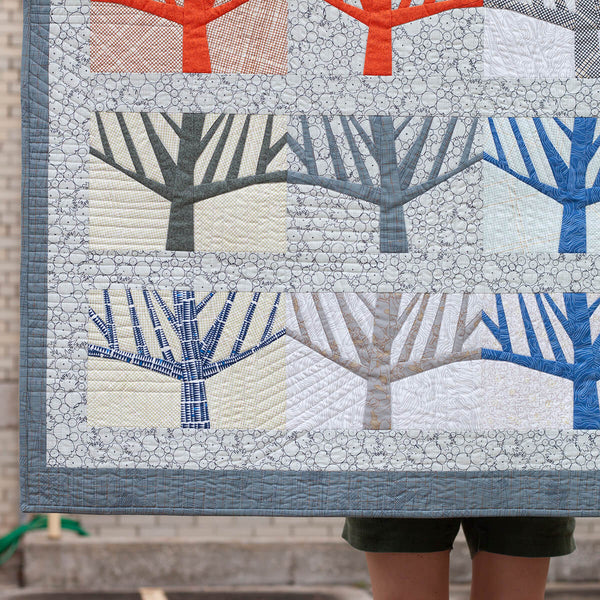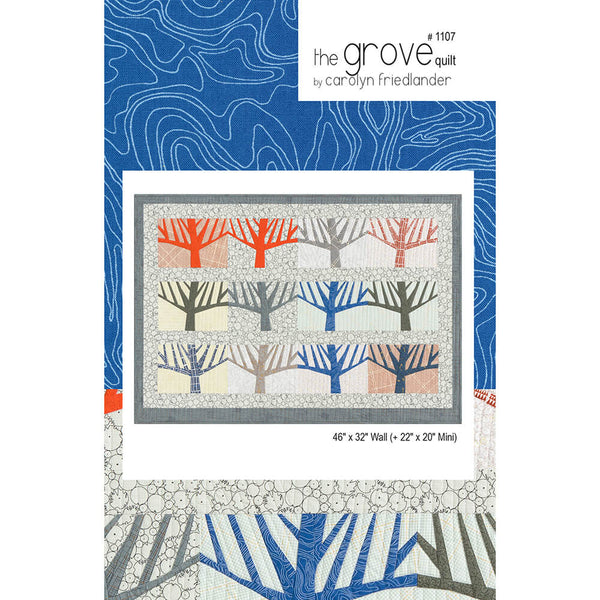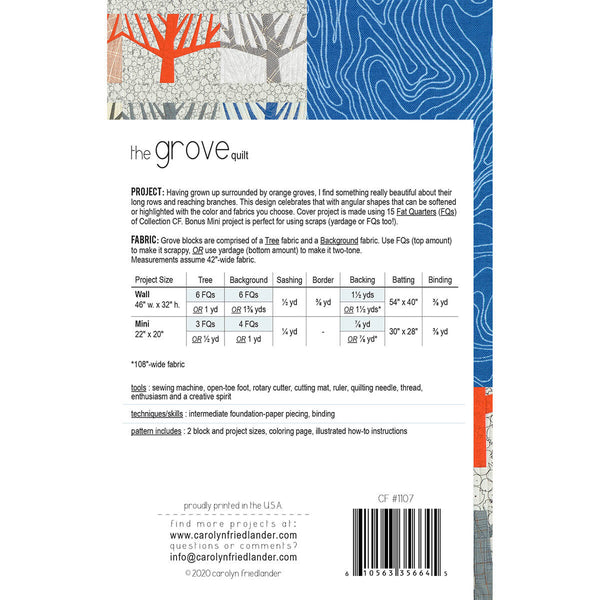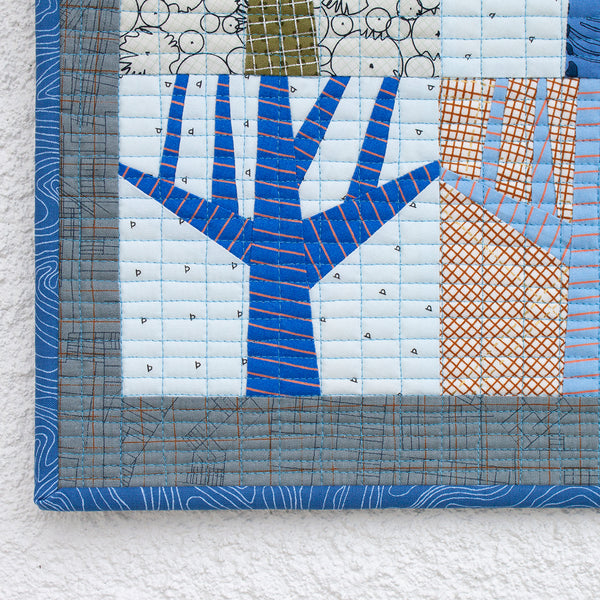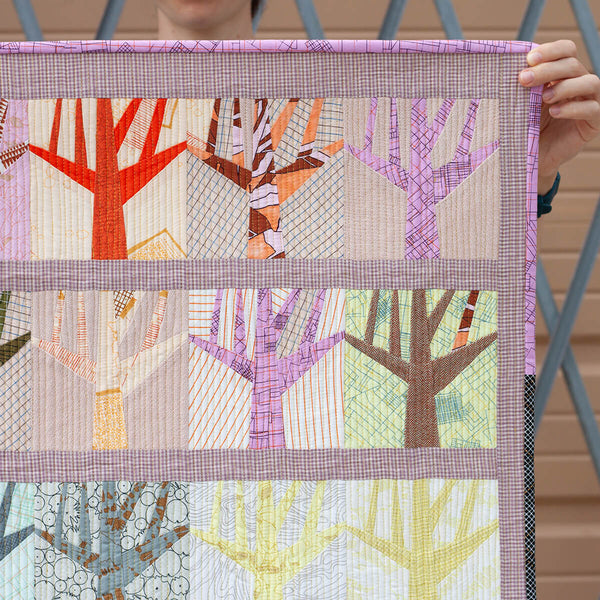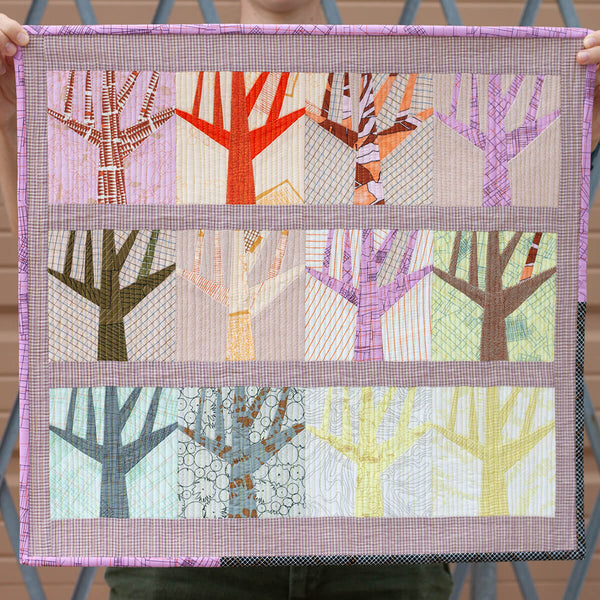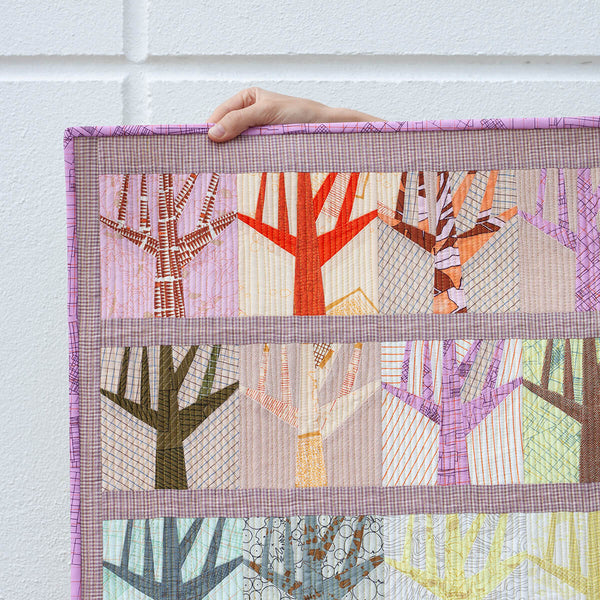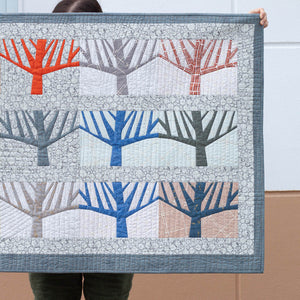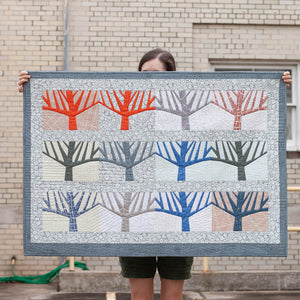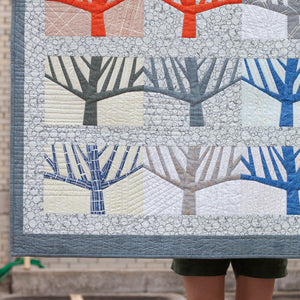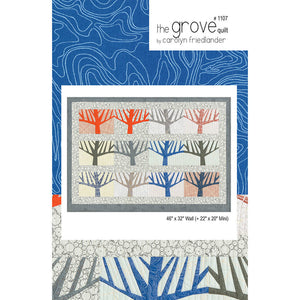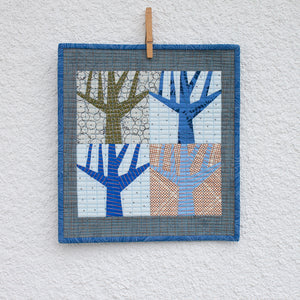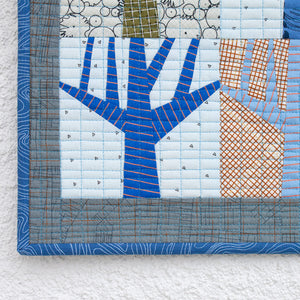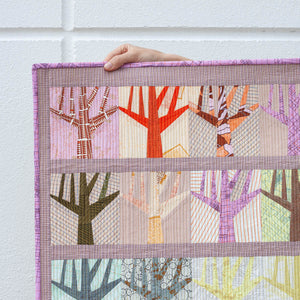 Grove Quilt Pattern
Having grown up surrounded by orange groves, I find there to be something really beautiful about their long rows and reaching branches. This design celebrates that with angular shapes that can be softened or highlighted with the color and fabrics you choose.
Project Sizes
46" x 32" (Wall), 22" x 20" (Mini)
Fabric
Works well with Fat Quarters (18" x 22")
Cover project uses Fat Quarters from my Collection CF.
Techniques/Skill Level
Intermediate foundation paper piecing, basic piecing and binding
Pattern Includes
Two block and project sizes, how-to instructions with illustrations, coloring page
Featured Projects + Additional Resources
Grove projects on the blog