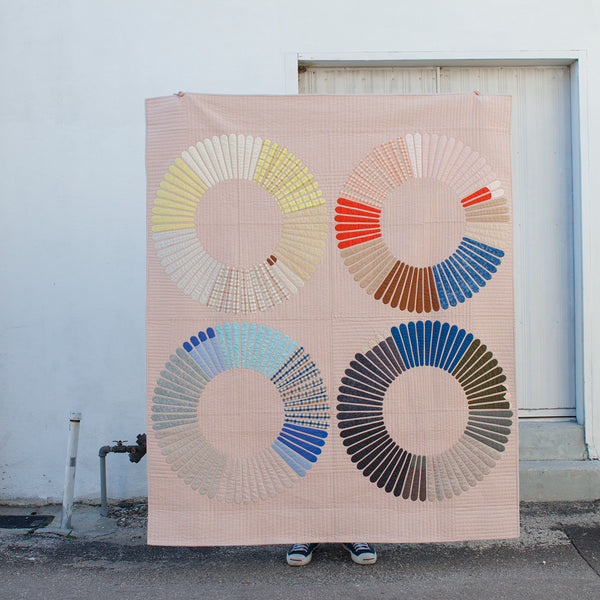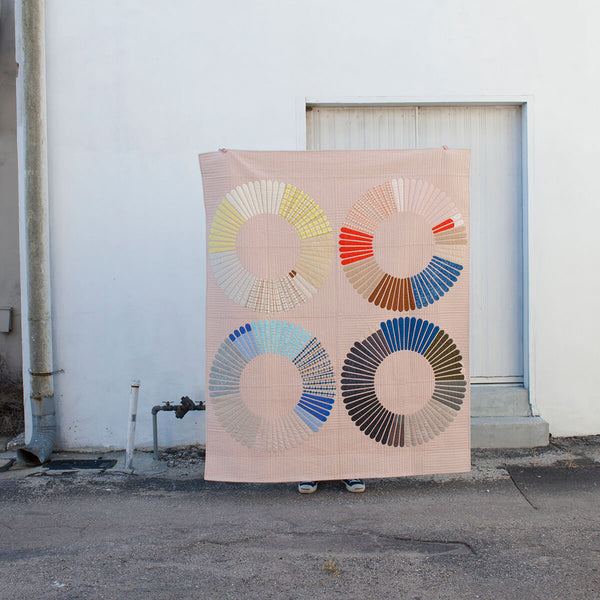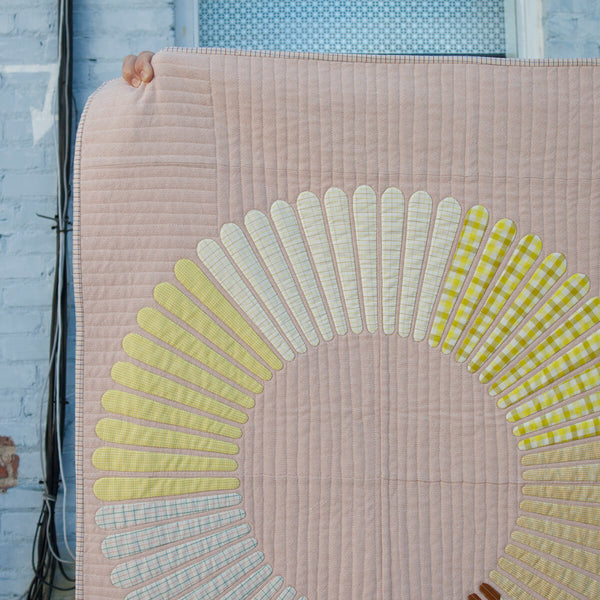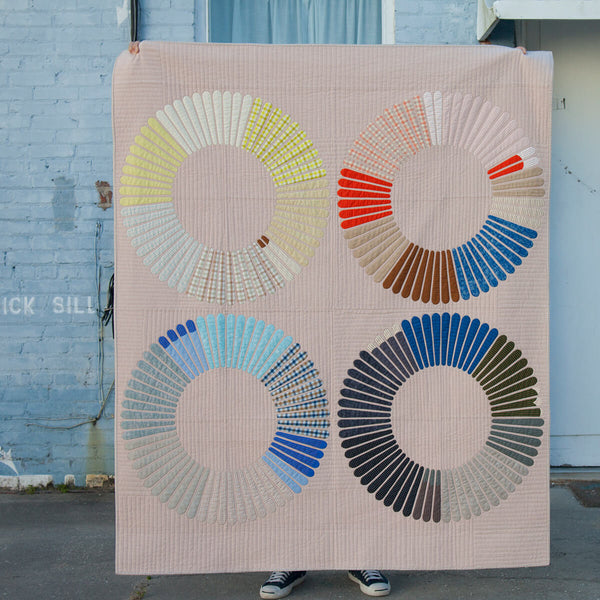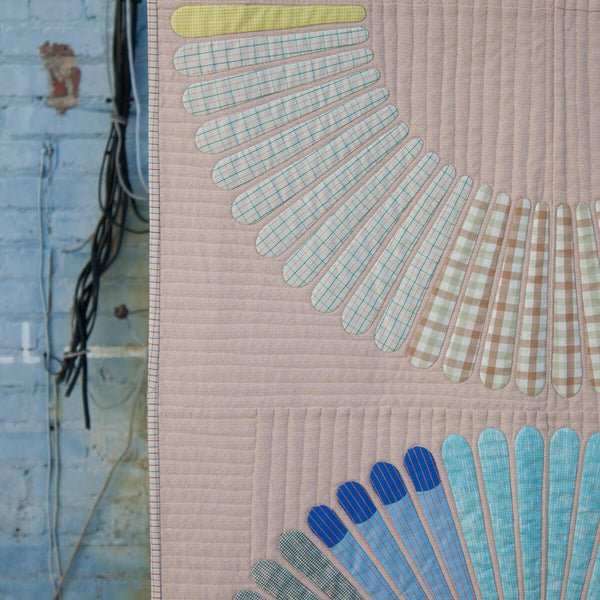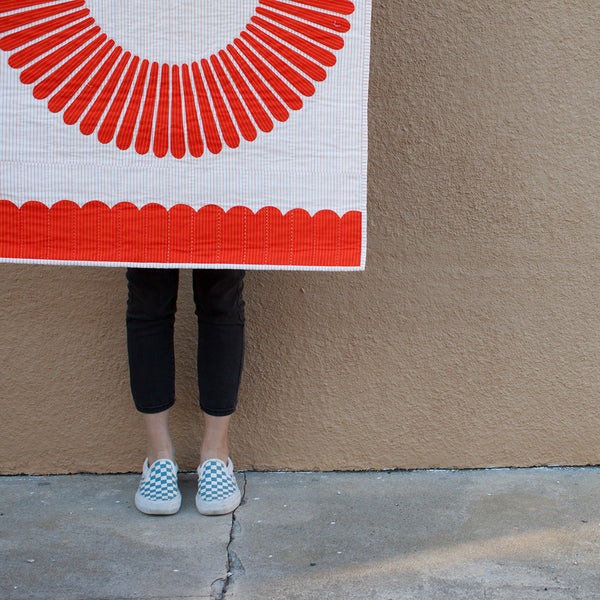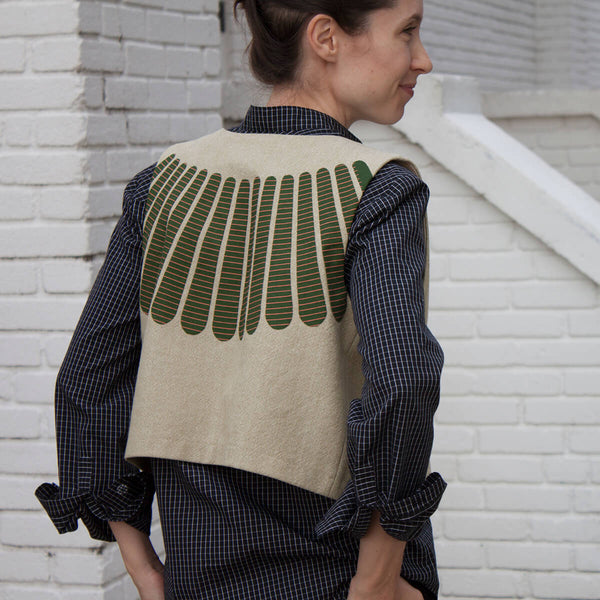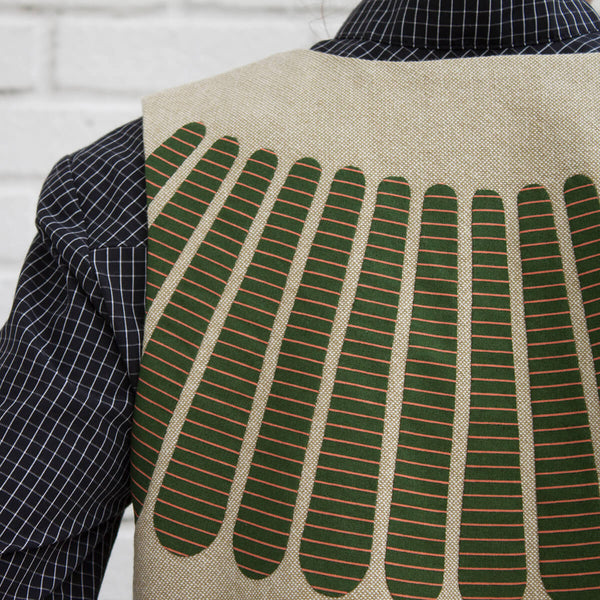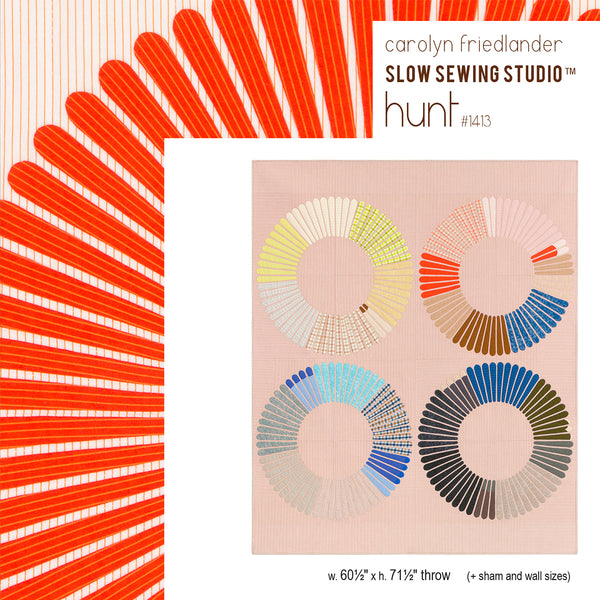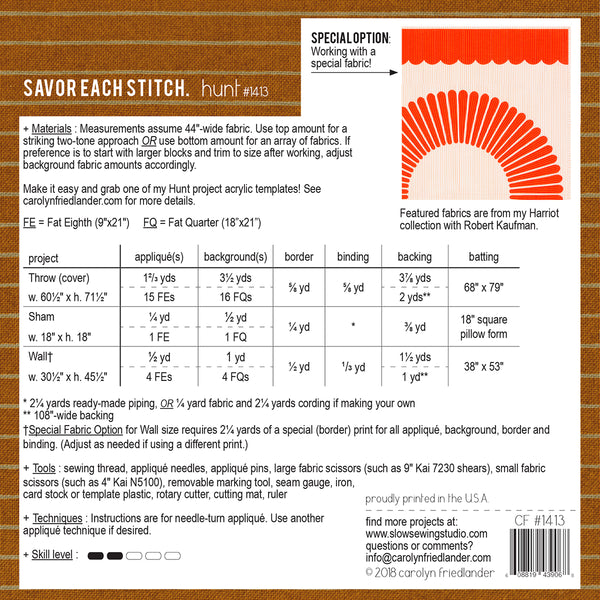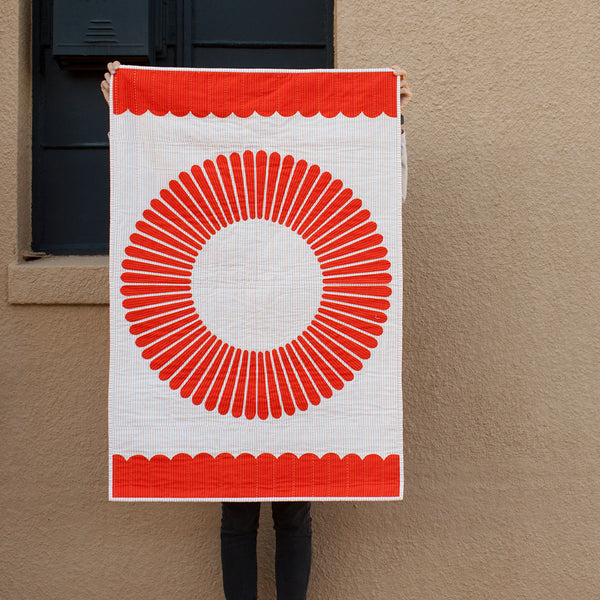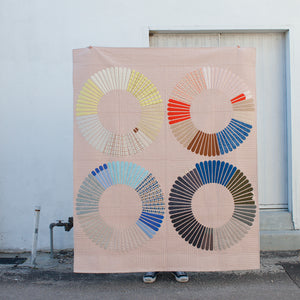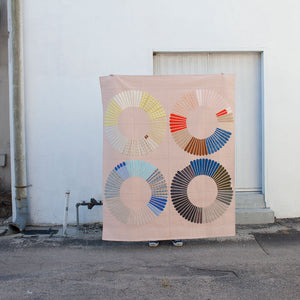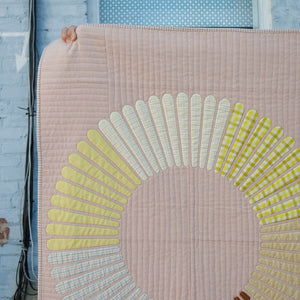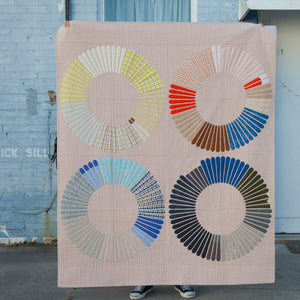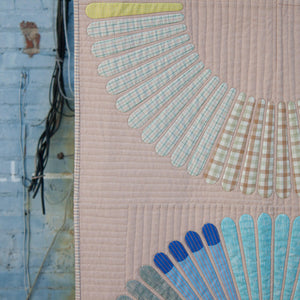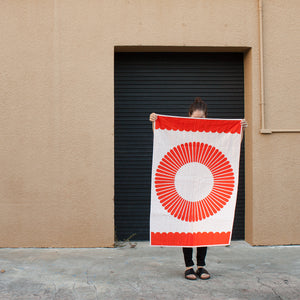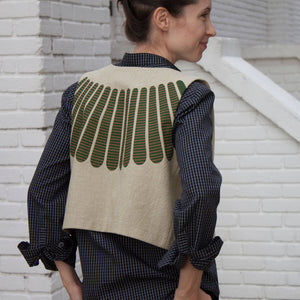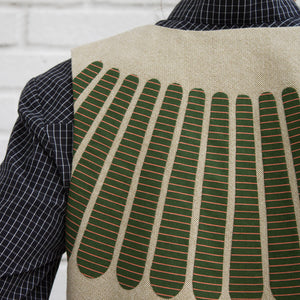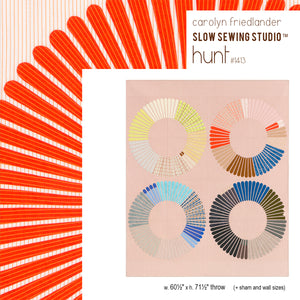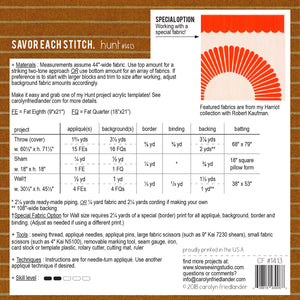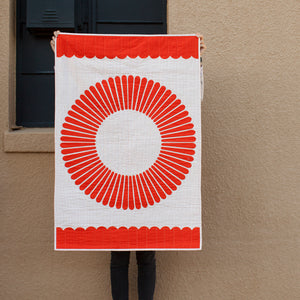 Hunt Quilt Pattern
The Hunt quilt pattern is a simple but striking explosion of color in a series of gentle, repeated shapes. The design can take on any number of looks depending on the fabric selection.
Cover project features fabrics from my Harriot collection in all colors and patterns, while secondary project shows you how to make use of a special border print in a very different approach.
Don't miss out on the Hunt Acrylic Templates for use with this project. 1/8" seam allowance, no seam allowance and sets are available.
Project Sizes
60 1/2" x 71 1/2" (Throw), 18" x 18" (Sham) and 30 1/2" x 45 1/2" (Wall)
Fabric
Featured projects are made from my Harriot collection
Techniques/Skill Level
Confident-beginner, needle-turn appliqué (can use other appliqué technique if desired), plus basic piecing and binding
Shapes are great for hand or machine appliqué.
Pattern Includes
3 project size options, how-to instructions, pillow sham finishing, how-to make a hanging sleeve, and directions for incorporating a border-motif fabric
Featured Projects + Additional Resources
Hunt Harriot Quilt and the Acrylic Templates